Top 10 Ways the Senate's Immigration Reform Bill Will Fix Our Broken System
Top 10 Ways the Senate's Immigration Reform Bill Will Fix Our Broken System
The bipartisan Senate compromise embraces competing political imperatives while advancing smart solutions that will put 11 million undocumented immigrants on the road to citizenship.
For the past several months, four Senate Democrats—Chuck Schumer (NY), Dick Durbin (IL), Bob Menendez (NJ), and Michael Bennet (CO)—have worked with four Senate Republicans—John McCain (AZ), Lindsay Graham (SC), Marco Rubio (FL), and Jeff Flake (AZ)—to develop a proposal to repair our nation's failing immigration system. The product of the bipartisan "Gang of 8" negotiations is a bill titled "Border Security, Economic Opportunity, and Immigration Modernization Act of 2013," filed in the Senate early this morning.
While it is far from perfect, this historic bipartisan compromise will go far in establishing an immigration policy worthy of our heritage and fit for the 21st century. Here are the top 10 ways that the Senate's comprehensive immigration bill fixes our nation's badly broken immigration system.
1. It restores core American values. The bill would create an immigration system that honors our history as a nation of immigrants and that renews the promise that immigrants who work hard and play by the rules can achieve their dreams in America. It would halt the more than 400,000 annual deportations that tear apart families and devastate communities. It also protects undocumented immigrants from deportation if they arrived in the United States before December 31, 2011, have been continuously present since then, and have not committed any serious crimes, and it puts them on the path to achieving full citizenship.
2. It raises the wage floor for all workers. The bill allows undocumented immigrants who arrived in the United States before December 31, 2011, to apply for status as a registered provisional immigrant, or RPI. This allows undocumented new Americans to work lawfully in the United States while they wait to be able to apply for lawful permanent residence and eventually U.S. citizenship, and it prevents unscrupulous employers from underpaying them, which drives down the wages and working conditions of all workers. The bill also contains important wage and employee protections for future immigrant workers, keeping them safe from exploitation.
3. It preserves family unity. The bill removes the limitations on the number of visas that legal permanent residents can request for their spouses and minor children, ensuring that families are not separated for years while awaiting legal status. It creates a process to aggressively clear the estimated 4.4 million-person backlogs in the family- and employment-based visa systems within the next 10 years. And it creates a new nonimmigrant visa that allows individuals to enter and work in the United States while waiting for a family visa to become available. The bill recognizes that united families have a better shot at achieving the American Dream and works to ensure families can set down roots together.
4. It promotes full American incorporation. The bill allows individuals who have been in the United States with legal status and work authorization for more than 10 years, including legalized immigrants with RPI status, to apply for a green card. This provision includes immigrants who have held temporary protected status or deferred enforcement departure—two designations for immigrants who were already living in the United States when extraordinary conditions in their country of origin prohibited them from returning home—for 10 years or longer, allowing them for the first time to achieve permanent residence and to become full and equal members of society. Further, the bill allows these long-term residents to apply for citizenship three years after securing their green cards.
5. It protects DREAMers and farmworkers. The senators' proposal acknowledges the unique circumstances confronting individuals who were brought to the United States as children and provides them with an accelerated five-year path to earn permanent residence and citizenship, unlike the 10-year path for most unauthorized immigrants. Likewise, it recognizes the high percentage of farmworkers who are undocumented and their importance to the industry. To stabilize the agricultural industry, the bill authorizes farmworkers who continue working in agriculture to apply for permanent residence five years after the bill's enactment.
6. It levels the playing field for all employers. The Senate's immigration proposal mandates the use of E-Verify, the government's electronic employment-verification system, for all employers to ensure that the workers they hire are authorized to work in the United States. This mandatory program will protect the integrity of the employment system by ensuring that employers and workers are held accountable and, paired with the legalization provisions, will make sure that no undue burdens are placed on those currently without legal status. The mandate includes a five-year phase-in period to allow small businesses more time to comply with the requirements.
7. It boosts economic growth. The bipartisan legislation enables eligible undocumented immigrants to realize their full earnings potential by providing them with a pathway to legal status and the ability to work legally, including the ability to pursue higher-paying legal jobs that match their skills. Legal status also provides an incentive for workers to further their education and training. On average, undocumented immigrants will increase their earnings by 15 percent over five years under this bill, leading to a cumulative $832 billion in economic growth and $109 billion in increased tax revenues over the next 10 years. It will also create an estimated 121,000 jobs each year, benefits that accrue to all Americans.
8. It modernizes our immigration system. The Senate's immigration bill creates a new category of merit-based green cards for individuals who meet certain criteria—for example, education level, language skills, employment, and family connections—that are determined to be in the national interest. It expands the number of green cards for highly skilled, advanced-degree professionals, creates a new lesser-skilled visa category, and establishes a bureau tasked with analyzing economic, labor, and demographic data to help set annual limits on each type of visa.
9. It enhances national security. Differentiating between who is in our country to do us harm and who is here simply to make a better life for themselves and their families makes our nation more secure in the long run. The bill requires undocumented immigrants who arrived before December 31, 2011, to register with the Department of Homeland Security and undergo criminal and national security background checks. Individuals who have been convicted of a felony or of three or more separate misdemeanors would be ineligible to remain in the United States. Likewise, individuals who are inadmissible because of other criminal, national security, public health, or morality grounds would have to leave the country.
10. It strengthens border security. The bill sets a goal of apprehending or deterring 90 percent of attempted unlawful entries in each of the "high risk" southwestern border sectors; where more than 30,000 people were apprehended in the past fiscal year. If this effectiveness goal is not met within five years, additional funding will be authorized and a commission will be formed to issue recommendations on additional targeted measures. This smart investment in border security will go a long way in ensuring that the constantly evolving border is protected.
Notably, the bill leaves out certain groups such as LGBT partners of immigrants and eliminates programs such as the diversity visa lottery, which granted 50,000 visas per year, drawn randomly from applicants from countries with historically low numbers of immigrants. Even so, the Senate immigration bill is a thoughtful and pragmatic solution that will give approximately 11.1 million people a chance to become full and equal members of society, will boost our economy, and will create a 21st century legal-immigration system that reflects our values and our economic needs. Congress should continue the Gang of 8's bipartisan spirit and pass this bill as quickly as possible.
Marshall Fitz is Director of Immigration Policy at the Center for American Progress. Ann Garcia is a Policy Analyst at the Center. Philip E. Wolgin is a Senior Policy Analyst for the Immigration Policy Team at the Center.
The positions of American Progress, and our policy experts, are independent, and the findings and conclusions presented are those of American Progress alone. A full list of supporters is available here. American Progress would like to acknowledge the many generous supporters who make our work possible.
Authors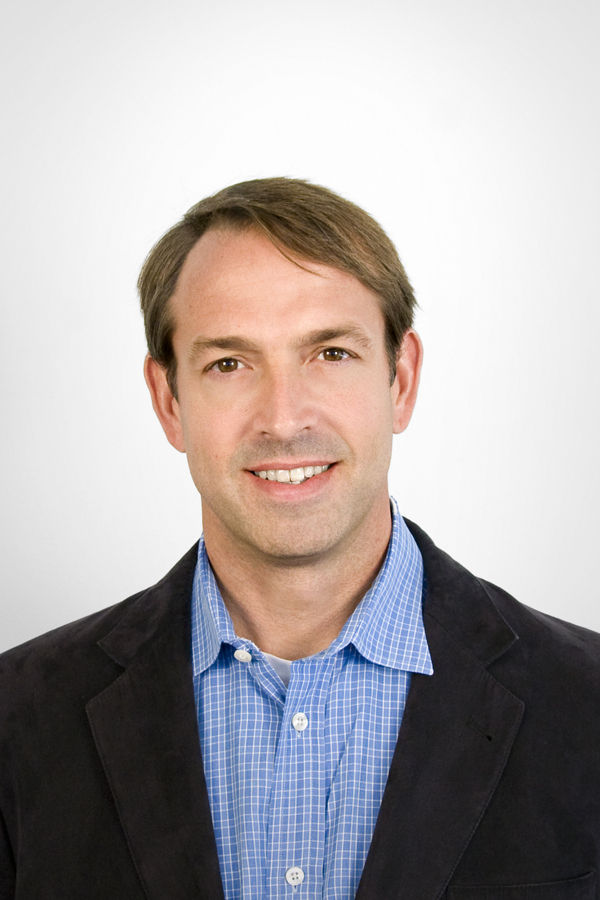 Marshall Fitz
Senior Fellow Ann Garcia
Policy Analyst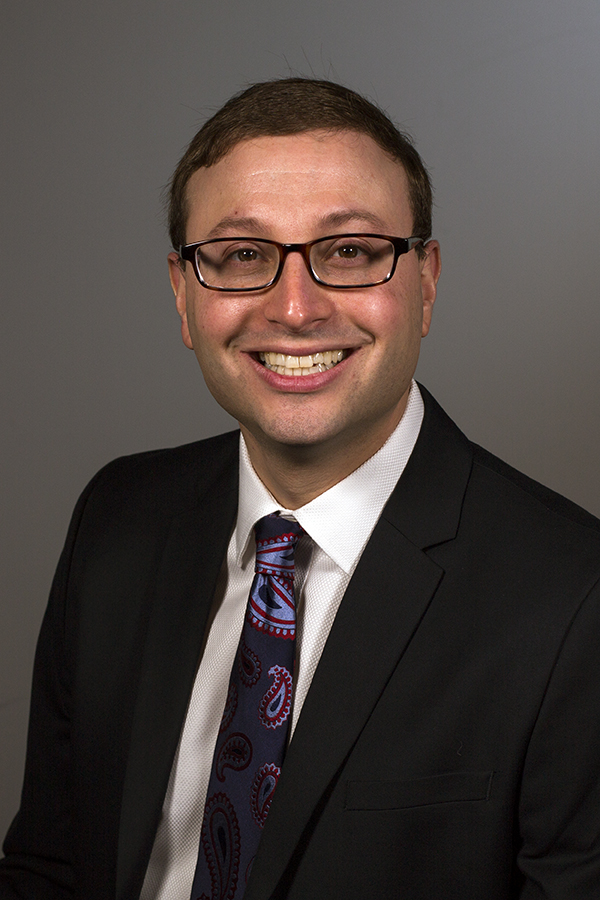 Philip E. Wolgin
Former Managing Director, Immigration Policy