This Independence Day, Celebrate Religious Liberty for All
This Independence Day, Celebrate Religious Liberty for All
Americans should promote freedoms that they are willing to share with all of their neighbors—including freedom of religion for Muslims.
This weekend, millions of Americans will gather with family, friends, and neighbors to celebrate Independence Day. But the July 4th weekend has long been about more than just barbeques and fireworks. It is also a chance for Americans to reflect on the nation's fundamental values and celebrate fundamental American freedoms, including what many call the first freedom: religious liberty.
This year, Independence Day coincides with the end of Ramadan—the Islamic holy month when Muslims worldwide fast from dawn to sunset. However, Ramadan includes more than just abstaining from food and drink. During this month, Muslims strive to come closer to God by performing charitable acts, mending broken relationships, and building character while practicing self-discipline. Ramadan can be a challenging month for Muslims to observe, not only because of the long, hot days of fasting but also because of the constant scrutiny, discrimination, and hate crimes that Muslims face today from bigoted individuals in the media, politics, and the general public. These daily aggressions offer a stark reminder that religious liberty is not a reality for all in the nation.
Religious liberty is a cherished American value
Freedom to worship and freedom from government establishment of religion are protected in the First Amendment to the U.S. Constitution, which forms the foundation of a long tradition of religious liberty. Political and community leaders have fought to establish and protect policies that reflect the Constitution's original intent to ensure religious liberty for all. In 1990, when the U.S. Supreme Court ruled in Employment Division, Department of Human Resources of Oregon v. Smith to uphold the state of Oregon's refusal to offer unemployment benefits to Native American employees who were fired after using peyote in a religious ceremony, public outrage prompted swift corrective action. Faith-based and secular groups from across the ideological spectrum joined forces to support the federal Religious Freedom Restoration Act, or RFRA. It passed unanimously in the U.S. House of Representatives and almost unanimously in the U.S. Senate, demonstrating strong support for an understanding of religious liberty that respects the beliefs of all communities.
Threats and hate crimes are eroding religious freedoms
Unfortunately, more than 20 years after the passage of RFRA, uniform resolve to support religious freedom for all has deteriorated. In 2015, one poll showed that 82 percent of Americans strongly favored religious liberty for Christians but that only 61 percent supported religious liberty protections for Muslims. This dissonance is not merely theoretical—Muslims in America have been the targets of everything from hate speech to exclusionary public policies to threats to hate crimes.
Anti-Muslim discrimination takes many forms and also affects those who are perceived to be Muslim, such as Sikhs and other South Asians. Recently, a number of Muslim individuals have been pulled off of flights for so-called suspicious behavior, such as the student who was taken off of a Southwest Airlines flight after speaking Arabic.  Muslim students across the country are reporting increased feelings of anxiety and are experiencing insults, bullying, and abuse in schools. Discrimination like this sows fear and marginalizes Muslims in America, and it is increasingly dangerous when these sentiments are amplified by violence.
Dozens of hate crimes have been perpetrated on Muslims in the United States this year. According to Muslim Advocates—a national advocacy and educational organization—a "whole host of other incidents [also took] place that are harmful to the community and are contributing to the current environment of hate, but they may not actually rise to the level of hate crimes under state or federal law." Even incidents yet to be deemed hate crimes—such as last month's brutal attack on a Muslim man outside of his mosque in Queens, New York—breed fear and erode security. Threats against mosques and armed protests outside of them have a very real impact on whether Muslims are truly free to worship, as has the increase in protests against Islam and Muslim communities in recent years.
Beyond individual acts of anti-Muslim bigotry, some politicians and government agencies are casting suspicion on and scapegoating the Muslim community. Conservative elected officials have supported a ban on Muslim immigration, and the federal and state governments have conducted surveillance on mosques across the country, targeting Muslims because of their faith. A majority of conservative Republicans believe that Muslims ought to be subject to greater scrutiny than members of other faiths, which is painful and ironic given the role that Muslims have played in preventing terrorism in the United States since 9/11.
Religious liberty must resist discrimination and respect pluralism
Indeed, in the wake of each act of terror committed by a Muslim or someone suspected to have been motivated by a connection to foreign terror organizations, there are calls for the Muslim community to denounce terrorism. Time and time again, Muslims are asked to denounce terrorism as if they are responsible for the heinous acts of those who use religion to justify acts of violence. But these calls ignore the shows of solidarity and public statements from Muslim individuals, faith leaders, and organizations. In the wake of the recent shooting at Pulse—a gay nightclub in Orlando, Florida—the Council on American-Islamic Relations, or CAIR, encouraged Muslims to donate blood to help victims, even while many Muslims were fasting for Ramadan.
True religious liberty must resist discrimination and respect pluralism. American history shows an imperfect yet valiant march toward respect and understanding for a widening community of Americans. Diversity—including religion, race, class, sex, gender, ethnicity, immigration status, sexual orientation, gender identity, and other identities—has never been and is not now a threat to religious freedom. This Independence Day, Americans should celebrate and share all freedoms—including freedom of religion—with fellow Americans of all faiths.
Claire Markham is the Outreach and Campaign Manager for the Faith and Progressive Policy Initiative at the Center for American Progress. Sanam Malik is a Research Assistant for the Immigration Policy team at the Center.
The positions of American Progress, and our policy experts, are independent, and the findings and conclusions presented are those of American Progress alone. A full list of supporters is available here. American Progress would like to acknowledge the many generous supporters who make our work possible.
Authors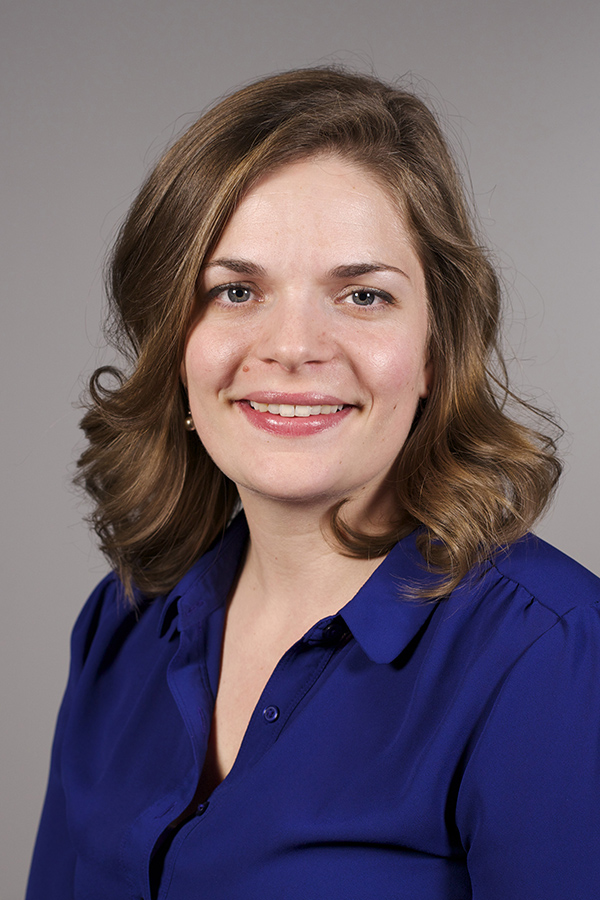 Claire Markham
Associate Director, Faith and Progressive Policy Initiative Sanam Malik
Research Assistant