You Call That News?
What's news? Well, it depends who you ask. A press spat over Clinton and Obama? Britney's shaved head? Or critical political issues?
Part of a Series
What's news? Well, it depends who you ask. According to both the networks and the cable stations last week, it was a spat between the press people for Hillary Clinton and Barack Obama over who was responsible for David Geffen's words about a presidential election almost two years away. And that was the high-minded variety. Even newsier—at least judging by the amount of attention devoted to them—were developments relating to Britney Spears' shave-and-detox, and the apparently difficult to bury body of ex-porn star Anna Nicole Smith.
The celebrity madness led NBC Nightly News Anchor Brian Williams to post the following on his Daily Nightly blog: "Viewer warning: There will be no mention of Britney Spears' baldness or rehab in tonight's broadcast, nor will there be any mention of Anna Nicole's 'body possession' hearing." That it needed saying at all is kinda' sad.
But nobody else was saying it—or at least no one in the television news business. Over at Fox News, the war is apparently considered an issue for elitist snobs. Or so says my old friend John Gibson, mocking Anderson Cooper's criticism of the media's over-coverage of Anna Nicole: "Oh, there's a war on, there's a war on. Maybe, just maybe, people are a little weary, Mr. Cooper, of your war coverage, and they'd like a little something else. Maybe that's why they all thundered to this story." Thinkprogress notes that Gibson referenced Anna Nicole 300 percent more often than Iraq during his show, and that he featured stories about her for 19 straight days after her death.
Gibson knows of what he speaks. According to an analysis by the Project on Excellence in Journalism Anna Nicole Smith News edged out "events in Iraq" across the entire spectrum of media and positively murdered it on Cable TV.
Still, a People and Us Weekly driven cable media is not exactly news. More depressing is when the fancy-pants press dives down into the same gutter and acts as if it is the important stuff. That's what happened when Maureen Dowd got Hollywood mogul David Geffen to dish on the Clintons in anticipation of a fundraiser he was giving for Sen. Barack Obama's campaign. As Mark Jurkowitz of Project for Excellence in Journalism noted, "The press played on the dynamics of story lines it had already laid down—was Hillary going to be too tough? Was Obama ready for the big time?"
The Geffen-gate was annoying on many levels simultaneously, not least of which was that, despite the enormous attention it engendered, it was based on an entirely false premise. David Geffen held a fundraiser for Barack Obama and agreed to give an interview to Dowd, where he apparently spoke candidly in response to her questions about his feelings about the Clintons. Yet the entire press pack treated these comments as if they had come from the "Obama camp." And if you think that because Obama's getting a fundraiser from one of the half-dozen most powerful men in Hollywood, that means he gets to tell him what to say and do about anything, you understand nothing whatsoever about politics and power. Everyone who either covered or attempted to exploit this story should have understood this, and if they genuinely did not, then their judgment can't really be trusted on anything much having to do with politics.
But leave the "truthiness" of the story aside, and look at the cost of focusing on this nonsense. As E.J. Dionne observed in The Washington Post, "Oh, but health care is so boring compared with a Hollywood big shot who drops hints about Bill Clinton's love life. Yeah? Tell that to the family of someone who died of cancer because she had no insurance and couldn't afford a screening test."
What else wasn't covered last week in between Brittney's thighs, Anna-Nicole's boobs, and David Geffen's canapés on thin wafers? Let's take 10 examples of stories that are unarguably more important to the future of the republic—and to virtually all Americans' lives—than the cotton-candied crapola that dominated news coverage:
And now back to your regularly scheduled broadcast….This just in: Anna Nicole Smith is…still dead.
Eric Alterman is a Senior Fellow of the Center for American Progress and the author of six books. His popular blog, "Altercation," has moved from MSNBC.com to Media Matters. The new URL is http://mediamatters.org/altercation/.
Research assistance: Tim Fernholz
The positions of American Progress, and our policy experts, are independent, and the findings and conclusions presented are those of American Progress alone. A full list of supporters is available here. American Progress would like to acknowledge the many generous supporters who make our work possible.
Authors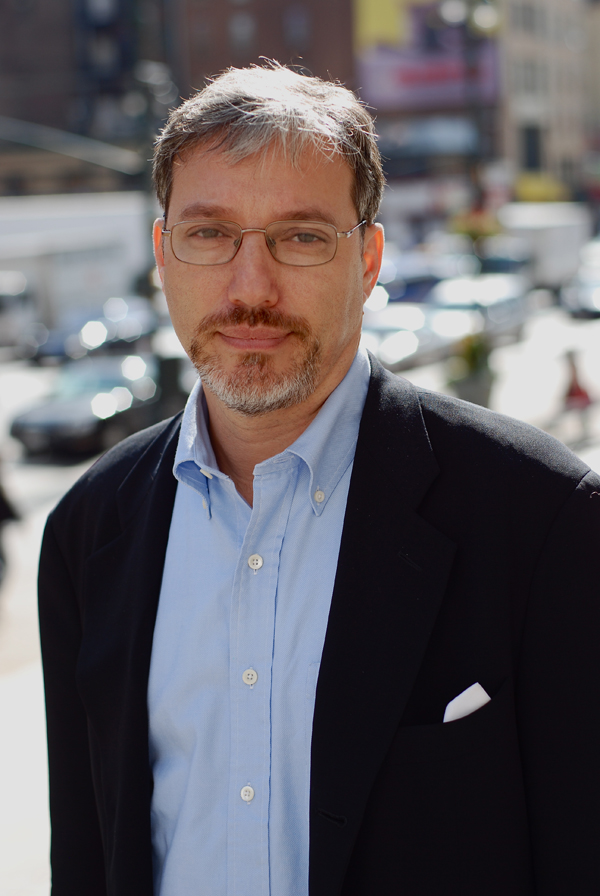 Eric Alterman
Senior Fellow
Explore The Series
Previous
No Substance, Please. We're Journalists

No Substance, Please. We're Journalists
Next
What About Bob?