Why Not the Best?
Eric Alterman debunks health reform opponents' claims that the United States has the best health care system in the world and that we don't need health reform.
Part of a Series
President Barack Obama made the argument at his Wednesday night press conference this week that our current health care system is unsustainable, saying:
"This is not just about the 47 million Americans who have no health insurance … Reform is about every American who has ever feared that they may lose their coverage if they become too sick, or lose their job, or change their job. It's about every small business that has been forced to lay off employees or cut back on their coverage because it became too expensive. And it's about the fact that the biggest driving force behind our federal deficit is the skyrocketing cost of Medicare and Medicaid. So let me be clear: If we do not control these costs, we will not be able to control our deficit. If we do not reform health care, your premiums and out-of-pocket costs will continue to skyrocket. If we do not act, 14,000 Americans will continue to lose their health insurance every single day. These are the consequences of inaction. These are the stakes of the debate we're having right now."
Yet the position of many health reform opponents in Congress is, as Kentucky Senator Mitch McConnell told David Gregory of "Meet the Press" on Sunday, that America has "the finest health care in the world now." This position was echoed by Alabama's Senator Richard Shelby, who told Chris Wallace on "Fox News Sunday" that Obama's health care plan would be the "first step in destroying the best health care system the world has ever known." And Louisiana's Governor Bobby Jindal wrote in Politico that, under Obama's plan, "the quality of our health care would diminish."
Elected officials aren't allowed to just make stuff up when they go on television—and if they do, the journalist's job is supposed to be to call them on it. Not too much of this happened, however, so I thought I'd take a look and see just how well Kentucky, Alabama, and Louisiana are doing health care wise. Thanks to the Kaiser Family Foundation's new statehealthfacts.org, it's not so hard. Let's start with Kentucky.
About 600,000 people in Kentucky, or 14.6 percent of the population, are uninsured. This is slightly better than the national average. But roughly 100,000 of the uninsured are children—and incidentally, almost half of those children live below the poverty line. Compared to the rest of the United States, Kentuckians experience a higher death rate from cancer, diabetes, Alzheimer's disease, stroke, and heart disease, and about 66 percent of the adult population could be considered obese.
And Alabama? Only 13.7 percent of Alabamians are uninsured. Again, that's better than the national average, but more than 70 percent of nonelderly uninsured Alabamians live near or below the poverty line. More than half of all uninsured children in the state—about 90,000—also live below the poverty line. But perhaps the focus should be on quality of life, rather than coverage. Alabama has an infant mortality rate of 9 deaths per 1,000 live births. Not only is that higher than the national average, it's also higher than the rate in Ukraine and Cuba. Like Kentucky, Alabama has a higher mortality rate when it comes to cancer, diabetes, Alzheimer's, stroke, and heart disease. And almost 70 percent of the adult population could be considered obese. Alabamians also experience higher rates of chlamydia, gonorrhea, and syphilis than the national average.
OK, what about Mr. Jindal's Louisiana? Alas, more than one in five Louisianans are uninsured. That's almost 850,000 people, of which more than 160,000 are children. The infant mortality rate is even higher than in Alabama—9.8 deaths per 1,000 live births—and the mortality rate due to cancer, diabetes, Alzheimer's, stroke, and heart disease is far higher than the national average. The death rate from HIV is double the national average. And this is not to mention the sudden closure, damage, and disruption of health care services after Hurricane Katrina in the New Orleans area, which are still in the process of being reestablished. The Government Accountability Office published two reports in July on health care problems in the New Orleans area—one detailing problems with restoring primary care services to the low-income population and one identifying lack of access to mental health services for traumatized children. The suicide rate has doubled in New Orleans since Katrina.
But Jindal, Shelby, and McConnell were all talking about the nation as a whole and not about their own states, right? Well, 47 or so million people are uninsured nationwide, including about 9 million children, most of whom live near or below the poverty line. America's newborn death rate is among the highest in the world—tied with Slovakia, Poland, Cuba, and Taiwan. American infants are three times more likely to die in their first month than their counterparts in Japan. Not to put too fine a point on it, but this "greatest health care system in the world" left us ranked dead last in the category of avoiding preventable deaths in people under the age of 75. And yet we somehow manage to spend a fortune to achieve these pitiful results. We spend a third more than France, and see far worse results than countries like Switzerland or Canada where many Americans are forced to travel to find affordable health care.
Wendell Potter, a whistleblower from the health care lobby, recently appeared on "Bill Moyers Journal" to discuss the "finest health care in the world." He told Moyers that he knew that people were uninsured, but the human cost did become real to him until he actually attended a free health care expedition in Wise, Virginia. He recounted:
I just assumed that it would be, you know, like health booths set up and people just getting their blood pressure checked and things like that. But what I saw were doctors who were set up to provide care in animal stalls. Or they'd erected tents, to care for people. I mean, there was no privacy…. I saw people lined up, standing in line or sitting in these long, long lines, waiting to get care. People drove from South Carolina and Georgia, and Kentucky, Tennessee—all over the region, because they knew that this was being done. A lot of them heard about it from word of mouth…. It was like being hit by lightning. It was almost—what country am I in? It just didn't seem to be a possibility that I was in the United States.
But Bill Moyers, whose program airs on PBS on Friday evenings, doesn't have a network Sunday news show. And so all most of the public who watches them knows is that, dammit, we have the best gosh-darn health care in the world!
Eric Alterman is a Senior Fellow at the Center for American Progress and a Distinguished Professor of English at Brooklyn College. He is also a Nation columnist and a professor of journalism at the CUNY Graduate School of Journalism. His seventh book, Why We're Liberals: A Handbook for Restoring America's Most Important Ideals, was recently published in paperback. He occasionally blogs at The Nation and writes regularly for The Daily Beast.
The positions of American Progress, and our policy experts, are independent, and the findings and conclusions presented are those of American Progress alone. A full list of supporters is available here. American Progress would like to acknowledge the many generous supporters who make our work possible.
Authors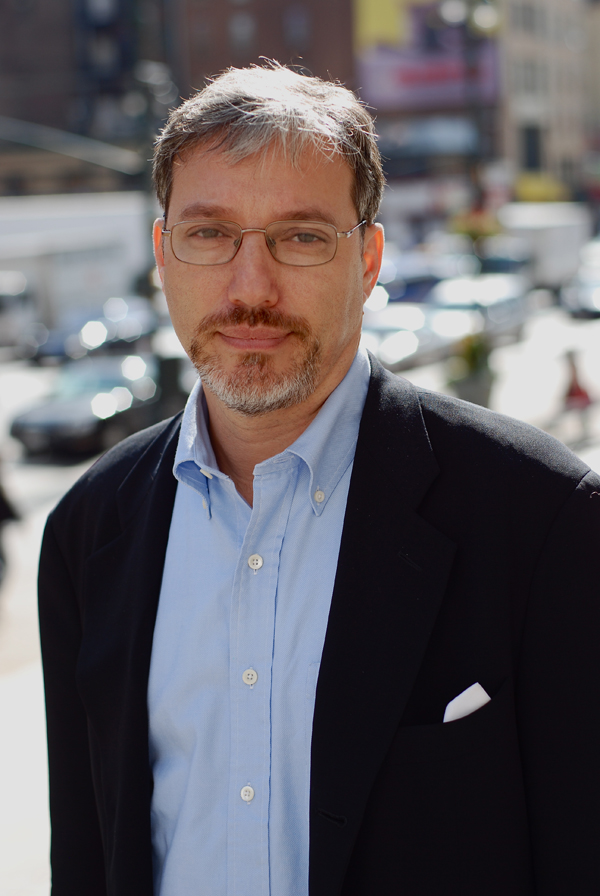 Eric Alterman
Senior Fellow
Explore The Series
Previous
The End of Local Reporting?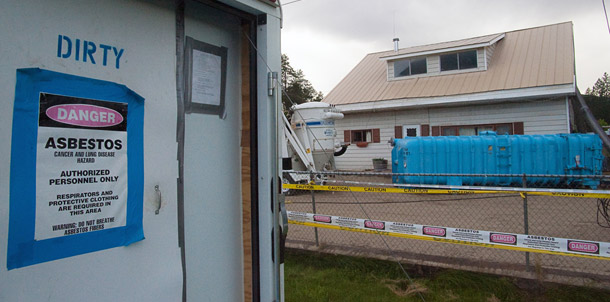 The End of Local Reporting?
Next
Why Does Barack Obama Hate America? (Hint: Blame ACORN)
Why Does Barack Obama Hate America? (Hint: Blame ACORN)