Who Jails Journalists?
The United States could really lead by example when it comes to keeping journalists out of jail, write Eric Alterman and Danielle Ivory.
Part of a Series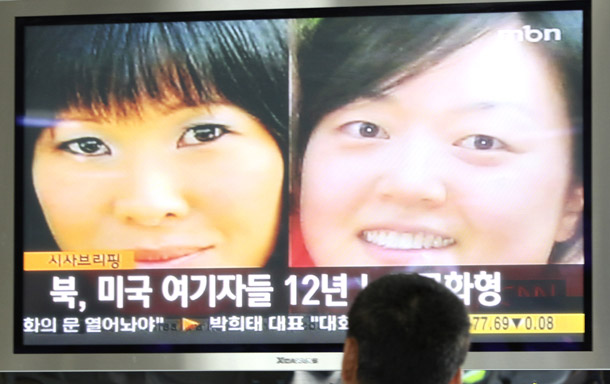 One of the more dramatic stories of the week—buried beneath an avalanche of twittered news from Iran—was the brave escape by The New York Times' David Rohde from his Talibani kidnappers following seven months of captivity. Ironically, almost nobody knew about the kidnapping until after it ended, when Rohde and local reporter Tahir Ludin climbed over the wall of the compound. It was kept quiet on purpose as the Times negotiated for Rohde's freedom. Fortunately, no money had changed hand by the time of the two reporters' storybook escape.
The details may have been extra exciting but the overall outline of the story—a journalist jailed by local authorities, or quasi-authorities, for the crime of trying to do their job on behalf of the rest of us—is increasingly common in certain countries. As the brave protests continue in Iran, its government is jamming radio and television signals, shutting down satellite stations, censoring newspapers, and clamping down on the Internet in order to control the flow of information within and beyond its borders.
Even more egregiously, however, Iran has become what Reporters Without Borders is calling the "world's biggest prison for journalists." At least 36 journalists are being held captive in Iran, 26 of whom were arrested after the presidential election. The government has not provided any official information about those arrested, but through the efforts of Reporters Without Borders and the Committee to Protect Journalists, we know who some of the prisoners are.
The list includes Muhammad Ghouchani, editor-in-chief of Itmad e Milli and his colleague, reporter Mehamsa Amrabadi. (Their newspaper was owned by Mehdi Karroubi, who was defeated in the election.) A husband-wife journalism team from the Iranian Women's Club (a women's rights website), Zhila Bani-Yaghoub and Bahman Ahmadi Omavi, were arrested as well. Bani-Yaghoub was the 2009 recipient of the Courage in Journalism prize, awarded by the Women's Media Foundation.
Iranian officials have also thrown in jail Rajab-Ali Mazroui, director of the Association of Iranian Journalists, along with bloggers Samaia Tawhidlu (at Sahel e Salamat), Shiwa Nazar-Ahari (at the Committee of Human Rights Reporters and Azadiesan), Mohammad Ali Abtahi (Mullah Blogger), Karim Arghandeh (Futurama), and cartoonist Behzad Basho. And on Tuesday, a Greek journalist, Iason Athanasiadis, was arrested by Iranian authorities while covering the protests for The Washington Times. (You can find a list of jailed journalists in Iran here. Or for more up-to-date information regarding violence in Iran, check out Nico Pitney's excellent around-the-clock live-blogging at The Huffington Post.)
The jailings are unfortunately characteristic of the Ahmadinejad regime. Even prior to the election the Committee to Protect Journalists reported:
The government requires all bloggers to register their websites with the Ministry of Art and Culture. Government officials claim to have blocked millions of websites, according to news reports. A newly created special prosecutor's office specializes in Internet issues and works directly with intelligence services. Pending legislation would make the creation of blogs promoting "corruption, prostitution, and apostasy" punishable by death.
Iranian blogger Omidreza Mirsayafi (at Rooznegar) committed suicide in Tehran's Evin Prison (where NPR journalist Roxana Saberi was also held until recently). He was arrested after questioning the country's religious leaders.
Moving along what remains of the alleged Axis of Evil, North Korea has captured Laura Ling and Euna Lee of Current TV. Ling and Lee sought to highlight the human trafficking system between North Korea and China through which Korean women—and often young girls—are sold into prostitution, forced marriage, and slave labor. The two were arrested, according to the authorities, for crossing from China into North Korea at the Tumen River. They have been sentenced to 12 years in a labor camp, which, given the conditions of everyday life in North Korea, is really saying something. In 2008, Shin Dong-hyuk, a defector born and confined in a political prison camp in Kaechon in South Pyongan Province for 22 years, explained that beatings and torture were common within the camp.
According to his report, which was published by the U.S. State Department:
"Shin reported that he was tortured with hot coals while being hung from the ceiling after members of his family tried to escape from the camp. Officials prohibited live births in prison and ordered forced abortions, particularly in detention centers holding women repatriated from China, according to refugee reports. In some cases of live birth, there were reports that prison guards killed the infant or left it for dead. In addition guards reportedly sexually abused female prisoners. Reeducation through labor, primarily through sentences at forced labor camps, was a common punishment and consisted of tasks such as logging, mining, or tending crops under harsh conditions."
Meanwhile, according to the Committee to Project Journalists' latest census, more than 125 journalists were sitting in prison as of midnight on December 2008. Fifty-six were online journalists; 53 were print reporters, editors, and photographers; and 45 were freelancers. China and Cuba have incarcerated the largest numbers—28 and 21 respectively. The top of the Dishonor Role also includes Burma, Eritrea, and Uzbekistan, but there are a total of 29 countries that jail journalists.
The majority—nearly 60 percent—were arrested under charges of crimes against the state, such subversion, divulging state secrets, and the like. A significant number—roughly 13 percent—were never charged at all but held indefinitely, like our own prisoners at Gitmo. This happens with particular frequency in Eritrea, Iran, Israel, and Uzbekistan. Alas, U.S. and U.S.-backed authorities in Iraq are also particularly fond of this practice.
This is one case where the United States of America really can lead by example….
Eric Alterman is a Senior Fellow at the Center for American Progress and a Distinguished Professor of English at Brooklyn College. He is also a Nation columnist and a professor of journalism at the CUNY Graduate School of Journalism. His seventh book, Why We're Liberals: A Handbook for Restoring America's Most Important Ideals was recently published in paperback. He occasionally blogs at http://www.thenation.com/blogs/altercation.
Danielle Ivory is a reporter and producer for the American News Project. She lives in Washington, D.C.
The positions of American Progress, and our policy experts, are independent, and the findings and conclusions presented are those of American Progress alone. A full list of supporters is available here. American Progress would like to acknowledge the many generous supporters who make our work possible.
Authors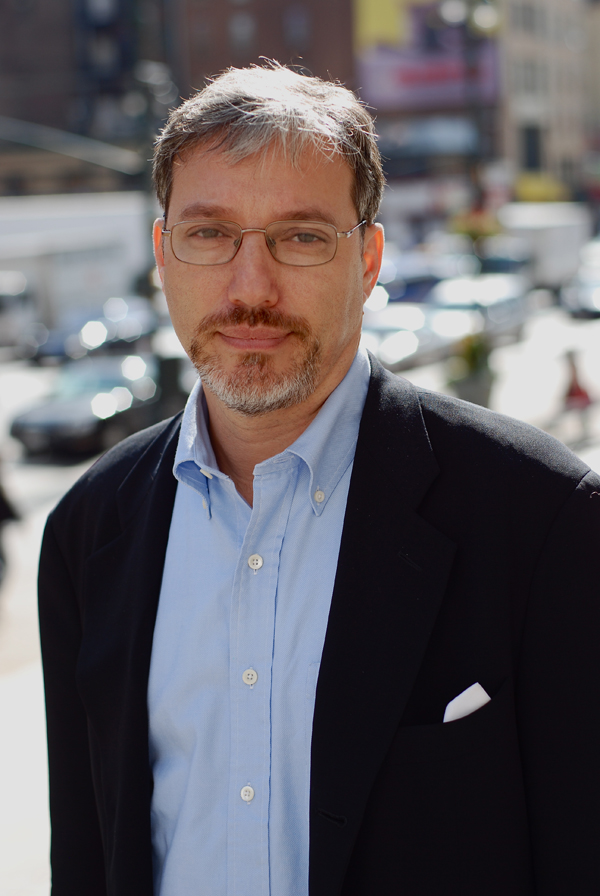 Eric Alterman
Senior Fellow
Explore The Series
Previous
Chiller, Socialist Theater
Chiller, Socialist Theater
Next
The Strange Politics of Collusion (and "Dickishness")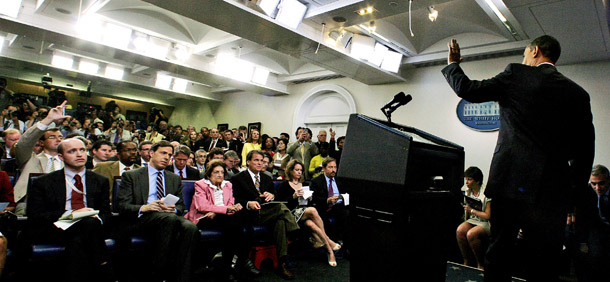 The Strange Politics of Collusion (and "Dickishness")