What's Wrong with this Mainstream Media Picture?
What's Wrong with this Mainstream Media Picture?
A conservative filibuster ensures corporate coffers will harm our democracy by financing political attack ads anonymously, notes Eric Alterman. This isn't about partisan politics.
Part of a Series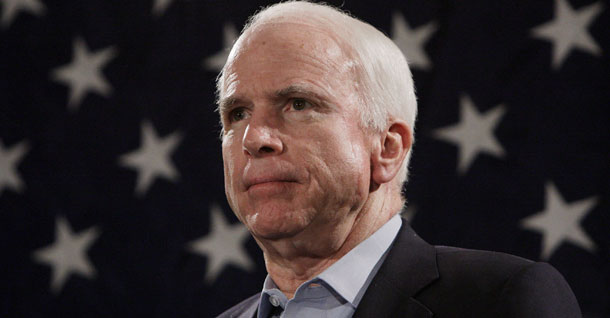 Republicans earlier this week succeeded in their effort to filibuster the Disclose Act, which would have required corporations and unions that produced political campaign ads to disclose their involvement. The bill passed easily in the House of Representatives, but progressives in the Senate could muster only 57 members. The 40 Republican senators who represent barely a third of the nation's population managed to defeat a bill supported by a clear majority in both houses.
Reading about the vote in the mainstream media, one could easily be forgiven not only for failing to understand this fundamental fact—that the will of an overwhelming majority of Americans was thwarted by an intransigent minority eager to see anonymous corporate campaign ads bolster their party's political fortunes later this year—but also for why the vote mattered to anyone but partisan politicians.
According to The Hill's headline , for instance, the Disclose Act should be seen "as balm to soothe left." The body of the article explains that "Democratic leaders hope to rally their rank-and-file troops this week by dealing with controversial campaign finance legislation just before lawmakers hit the campaign trail," then adds: "Liberal voters, who have grumbled over a litany of failures and legislative compromises that have hurt the left's agenda, will be crucial to Democratic hopes in November."
Similarly, the coverage in The Washington Post and Politico harped on the partisan political angles over the consequences of the vote to our democratic institutions. In this respect they reflected virtually the same spin offered by the extremist right-wing editorial pages of The Wall Street Journal , which complain of "a blatantly partisan bill sponsored by two Members whose main duty is electing Democrats."
In fact, the aim of the legislation was merely to help voters identify who was funding which candidates (and therefore to whom they might be beholden after Election Day), thereby, at the very least, increasing the transparency in the system. The bill was albeit already so compromised that the National Rifle Association, among Washington's nastiest lobbies, had already gotten itself exempted in exchange for its willingness to let the bill pass. Still, this issue used to be at least a partially bipartisan cause.
Indeed, its most prominent champion for decades was Sen. John McCain (R-AZ). And yet, as Mike Tomasky points out in The Guardian, "The act in question in yesterday's vote attempted to preserve and strengthen some McCain-Feingold disclosure requirements. And so we have the sight of John McCain voting to kill a bill intended to uphold the greatest legislative legacy of John McCain."
Campaign finance disclosure is not just a political tit-for-tat that the mainstream press should cover as base political maneuverings. The result of Congress's failure Tuesday to curb the excesses invited by the 5-4 Supreme Court's decision in Citizens United —as pristine an example of "judicial activism" as anyone is likely to find in American history—invites corporations working through the U.S. Chamber of Commerce to hide their involvement in defeating candidates they don't like.
Here's how it works. The Chamber of Commerce procures advertisements that target candidates without revealing who is paying for the ads. It is unknown how much corporations pay for this privilege, but one can assume the chamber's coffers are not going unfilled as a result. Indeed, immediately following the Citizens United ruling, which blocked a ban on corporate campaign spending, the Chamber spent at least $1 million on attack ads in the Massachusetts Senate race on behalf of then candidate and now Sen. Scott Brown (R-MA). And back in April the far-right Heritage Foundation announced the formation of "Heritage Action" on The Wall Street Journal editorial page to enable its corporate contributors to apply what it calls "political heat" to those representatives who fail to toe its line. The op-ed's title, "New Fangs for the Conservative Beast."
Of course, much of corporate money that goes into these campaigns is spent specifically for the purposes of disinformation and character assassination—and is occasionally turned on conservatives by other conservatives who deem the first conservatives to be insufficiently pure. When Sen. Lindsey Graham (R-SC) briefly joined in support of Senate climate legislation—since withdrawn—he was met with a barrage of advertisements back home, including one that asked, "Why would Sen. Lindsey Graham support new energy taxes—called cap and trade—that will further harm our economy and kill millions of American jobs" at a moment when economic conditions have "pushed local businesses to the brink?"
Analyses of databases coding Supreme Court decisions and justices' votes, including one that goes back more than 80 years, demonstrate that the current blinkered view of the Chief Justice John Roberts Supreme Court is the most right-wing and ideologically focused Supreme Court in just about any of our lifetimes. Its hyper-partisan view of the constitutionally untouchable nature of corporate "speech" and therefore corporate money mucking up our elections, is one frequently found in the media. But it is hardly the only view, even on the bench.
Case in point: The U.S. Court of Appeals for the Second Circuit issued a decision upholding the majority of Connecticut's recently enacted campaign finance reform system, including its groundbreaking public financing system, against a sweeping constitutional challenge.
The upshot: You'd never know it from the media coverage but what is at stake in these decisions is less the makeup of our legislatures and more the character of our democracy. It would be nice if reporters covering the issue were willing at least to acknowledge that before going back to their tit-for-tat, "he said, she said" focus on who won and who lost in the game the rest of us consider to be our democracy.
Eric Alterman is a Senior Fellow at the Center for American Progress and a Distinguished Professor of English at Brooklyn College. He is also a Nation columnist and a professor of journalism at the CUNY Graduate School of Journalism. His most recent book is, Why We're Liberals: A Handbook for Restoring America's Most Important Ideals . His "Altercation" blog appears sporadically here and he is a regular contributor to The Daily Beast.
The positions of American Progress, and our policy experts, are independent, and the findings and conclusions presented are those of American Progress alone. A full list of supporters is available here. American Progress would like to acknowledge the many generous supporters who make our work possible.
Authors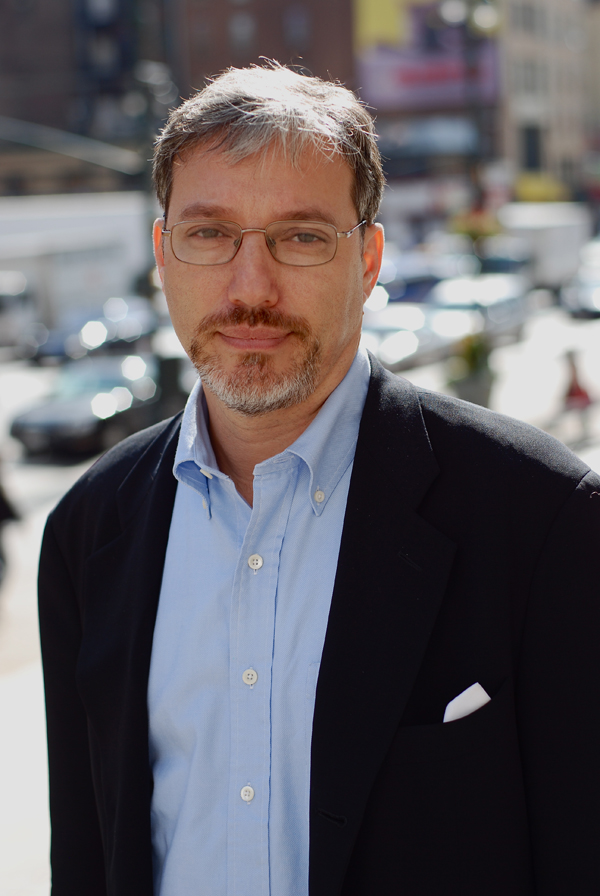 Eric Alterman
Senior Fellow
Explore The Series
Previous
Economist, Heal Thyself
Next
Left and Right Both Do it? Wrong.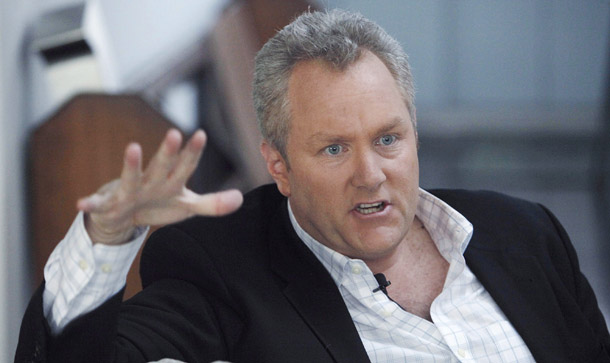 Left and Right Both Do it? Wrong.