What Howard Kurtz Thinks You Don't Need to Know
What Howard Kurtz Thinks You Don't Need to Know
Eric Alterman discusses Howard Kurtz's habit of not providing adequate background and context in his stories.
Part of a Series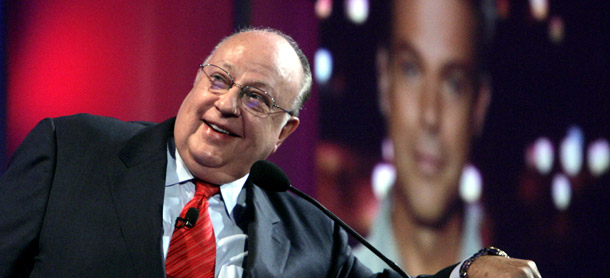 A longtime media reporter for The Washington Post, a one-time best-selling author, and now an important honcho at NewsBeast and a host of a CNN weekly media news program, Howard Kurtz is an example to other reporters of how to be a success in the mainstream media. Unfortunately, giving readers the relevant information they might need to understand the context and significance of a story—especially when it involves potentially powerful or well-connected figures—comes second, third, or fourth, if at all.
On May 21, Fox News CEO Roger Ailes gave a speech at Ohio University in which he called New York Times reporters "a bunch of lying scum." This is not such an unusual comment for Ailes, as not so long ago, he compared NPR executives to Nazis. Still, he realized it was probably not such a great idea, what with speaking to students and all, so he apparently authorized a "senior Fox News executive" to anonymously tell NewsBeast's Kurtz that "he went too far and regrets using that language."
Note that neither Ailes nor his spokesperson was willing to say that New York Times reporters were not actually "a bunch of lying scum." They may be. In fact, it's possible that they are, even though the same unnamed executive says Ailes feels the Times "has been fair to Fox under its new executive editor, Jill Abramson," lying scumminess and all.
But one question arises: As The Huffington Post's Michael Calderone sensibly questions, why in the world did Kurtz grant this Fox fellow anonymity to relay Ailes's incredibly lame third-person nonapology? What pressing national interest justified the contravention of this most basic journalistic convention on behalf of merely being Roger Ailes's errand boy? Was the man risking his life, or even his job, to leak this crucial scoop?
Kurtz may have felt himself humiliated by questions like Calderone's and decided to stick it to Ailes a few days later. On May 30, the morning show "Fox and Friends" broadcast a "four-minute, elaborately produced taped package" about how much President Obama sucked. This offended Kurtz. He termed it to be "a classic piece of negative propaganda." And what made it even worse was the fact that the show's co-host, Steve Doocy, followed it up with a congratulatory "hats off" to the associate producer responsible for it.
Kurtz found the video "nothing short of revealing," and called it "a moment of truth" for Fox and Ailes. His solution? "Roger Ailes should denounce the video and criticize his network's handling of it. He should make clear that such partisan garbage has no place on Fox News. Otherwise people will assume that Fox's worst critics are right."
Now hold that thought for a moment while we turn to another more recent highlight of Kurtz's media monitoring.
On June 8, Kurtz used his NewsBeast column to announce that two "unabashed partisan warriors," Michael Steele and Lanny Davis, were now "joining forces—politically and in business—to urge their parties to tone down the negativity and personal attacks."
How, exactly, did they intend to do this? By forming a for-profit consulting firm, naturally, though this is never completely clear from the article. (Kurtz's wife is in the same business, as it happens.)
Rather, Kurtz presents them as they present themselves: pretending to be "courageously challenging their respective sides," which, according to the author, "gives them a certain marketability."
He then gives the two new consultants the final words: "I get more heat and more vitriol from my side than from conservative Republicans," says Davis.
In Democratic politics these days, Davis says, "You're not allowed to deviate from a purist, absolutist position. It disturbs me that people who are supposed to be tolerant of dissent are so venomous."
Steele adds, in his own inimitable fashion: "I'm annoyed that people would presume about me without knowing and understanding my walk."
During the video portion of the interview, Kurtz somehow feels compelled to add: "You're both very attractive guys."
What do these two stories have in common? A great deal, no doubt. But for starters, in each of them Kurtz makes an unspoken (one presumes) agreement to ignore the past and pretend that the news he is being fed at any one moment comes without a past, and without a context.
This would explain why Kurtz asked none of the Journalism 101 questions he might have asked of his anonymous Fox interlocutor. For instance: "What is Mr. Ailes's evidence for making such an incendiary claim and what are you so afraid of that you won't let me use your name?"
It would also explain his curious credulity regarding the belief that if only Roger Ailes denounced the anti-Obama video shown so proudly on "Fox and Friends," it might change the world's impression that not only are the broadcasts on Fox regularly biased, dishonest, and full of vicious invective directed against liberals, but also decidedly hostile toward foreigners, Muslims, and any number of nonwhite, non-Christian American conservative (old) guys.
The fiction that Fox is a genuine news station despite the literally thousands of examples of its transgressions against traditional news practices is something that apparently only Howard Kurtz and the Tooth Fairy believe. But there are virtual oceans of evidence to demonstrate that Fox is in the propaganda, not the news business. (For instance here, here, here, here, and here, for starters.)
The case regarding Steele and Davis is not nearly so voluminous as that regarding Fox—how could it be?—but it is not necessarily any less convincing. In order to sustain his rah-rah coverage of what is nothing more than a private business venture, and one of questionable significance at best, Kurtz treats it as a genuine coming together of two influential statesmen representing proud traditions on both sides of the aisle.
Some history that Kurtz's readers might have found useful in assessing the claims he passes along so enthusiastically was the fact that, for instance, Mr. Davis recently represented Ivory Coast President Laurent Gbagbo, who refused to turn over power to the opposition despite being defeated in the election. Instead, according to news reports, he saw to the arrest and even murder of opposition figures.
Davis originally registered as a lobbyist and, according to The New York Times, he was paid $100,000 a month to "present the facts and the law as to why there is substantial documentary evidence that President Laurent Gbagbo is the duly elected president as a result of the Nov. 28 elections." Later, he changed his position and claimed only to be a "conveyor belt" for information from Gbagbo to interested parties.
We also learn from the Times that Davis was paid $1 million to represent the government of Equatorial Guinea, whose president, Teodoro Obiang Nguema Mbasogo—who has "served" for three decades—has also had some troublesome human rights issues raised regarding his treatment of potential opposition figures; though in that case, according to TPM Muckracker, Davis sued Mbasogo for $150,000 in unpaid in legal fees.
Salon's Alex Parene clearly translated this and other infamous episodes in Davis's career when he stated that "contrary to the impression Kurtz sought to create, the man makes his living doing crisis P.R. for dictators, lobbying against pro-labor and other liberal regulatory policies on behalf of corporate clients, and arguing, on Fox and in columns, that Democrats should abandon liberalism."
Michael Steele does not have quite so much to disquiet his conscience but was widely considered to be a catastrophic RNC chair and "left the Republican National Committee's finances in ruins." (Note that I have not even mentioned the words "RNC topless/bondage scandal" until now.)
"Both men," Parene notes, "are hated most not by their supposed partisan opponents but by the people on their ostensible 'sides,' and they are hated for good reason."
And yet readers of the respected reporter Howard Kurtz would be informed of none of this—not with regard to the past work of the courageous fellows whose respective fortunes he is so eager to boost nor with regard to the actual content of the "news" that Roger Ailes and Fox actually purvey to the station's viewers. What's more, he is willing to ignore the most basic rules of disclosure.
Does it matter, one might fairly ask, whether one reporter in one publication decides to play patsy for the powerful at the expense of his readers? Well, to be honest, not so much. The reason for its importance is not the significance of the stories themselves, but in the example that Kurtz holds for the rest of the media.
Eric Alterman is a Senior Fellow at the Center for American Progress and a CUNY distinguished professor of English and journalism at Brooklyn College. He is also "The Liberal Media" columnist for The Nation. His most recent book is The Cause: The Fight for American Liberalism from Franklin Roosevelt to Barack Obama.
The positions of American Progress, and our policy experts, are independent, and the findings and conclusions presented are those of American Progress alone. A full list of supporters is available here. American Progress would like to acknowledge the many generous supporters who make our work possible.
Authors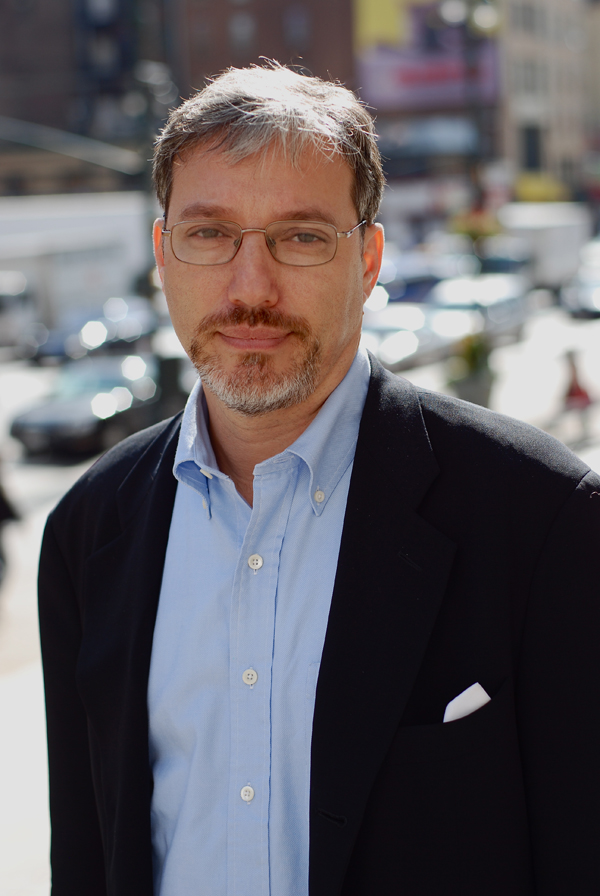 Eric Alterman
Senior Fellow
Explore The Series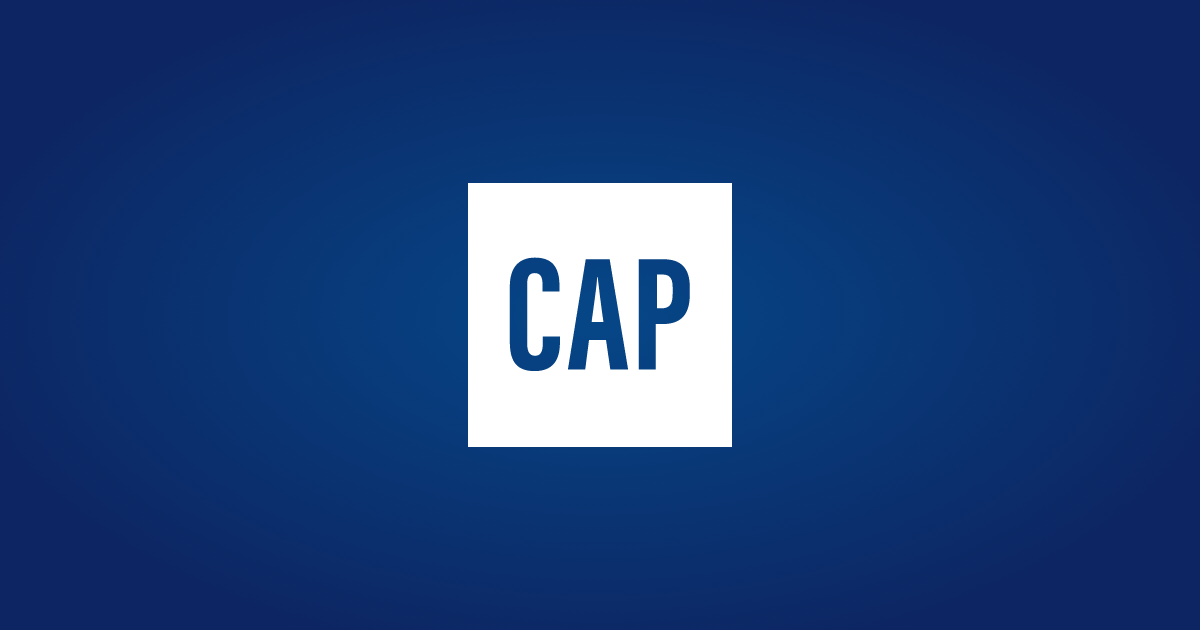 Previous
Fearmaking, Then and Now
Next
When It Comes to Bruce Springsteen, Chris Christie Is a Big, Stupid Idiot
When It Comes to Bruce Springsteen, Chris Christie Is a Big, Stupid Idiot