The Post Panders to Conservatives
The Post Panders to Conservatives
The Washington Post continues its desperate attempts to appeal to conservatives by hiring writers who can't get their facts straight, writes Eric Alterman.
Part of a Series
It's fair to say that no media executives have so far been able to figure out how to meet the current crisis facing newspapers. And none is likely to discover a single "silver bullet"-style solution.
The Washington Post is luckier than most in this respect because its parent company allows it to piggyback on the profits of the educational testing company Kaplan Inc., which has been subsidizing the newspaper's losses at what must feel like an alarming rate in recent years—one that is unlikely to continue if the younger members of the Graham family that owns the newspaper ever decide they are more interested in profits than in providing a public service.
One reaction to the crisis that has gone largely unremarked, however, has been a kind of panic on the part of the paper's top editors—along with its ombudsman—about its ability to appeal to conservatives. One is hard pressed to say whether this is an economic concern or merely a knee-jerk response to a consistent campaign by conservatives to "work the refs" at the Post. But all one can say for certain is that it is happening and making itself more obvious all the time.
If you look at some of the embarrassing political controversies that have engulfed the Post in recent years, you will see at the bottom of many, though not all of them, a chronic case of fear of being labeled a "liberal" newspaper.
Remember Ben Domenech? He was the 24-year-old conservative blogger hired by the Post in March 2006 and forced to resign just three days later after he was revealed to be a serial plagiarist. By firing Domenech it at least avoided the embarrassment he would later cause CBS when he falsely blogged that Supreme Court Justice Elena Kagan was "openly gay" because, he later explained, he had heard the claim "mentioned casually on multiple occasions by friends and colleagues."
The Post did not have much better luck with its second attempt to hire a right-wing blogger, though for different reasons. Dave Weigel, hired to cover the right for Washingtonpost.com, did not plagiarize anyone. In fact, just about everyone, including high-profile conservatives like David Frum and Ross Douthat, thought he did a bang-up job. So, too, did Post Executive Editor Marcus Brauchli, who opined that "Dave did excellent work for us."
But Weigel made some unflattering comments about a few conservatives on a private list-serve that were leaked by a conservative website, and suddenly he was no longer employable. Apparently, his bosses were unaware that while he covered conservatives, he was not one himself.
Post Managing Editor Raju Narisetti mused that, "It may be in our interests to ask potential reporters: 'In private … have you expressed any opinions that would make it difficult for you to do your job?'" "We can't have any tolerance for the perception that people are conflicted or bring a bias to their work," Brauchli explained.
Ombudsman Andrew Alexander thirded the notion that no matter the cost to Weigel personally, or the free speech rights of reporters speaking privately on a nonpublic list-serve, "the bigger loss is The Post's standing among conservatives."
The Post's "standing among conservatives," it would appear, is almost always at or near the top of the editors' agenda no matter what the topic is. Remember when the admitted liars, prevaricators, and provocateurs James O'Keefe and Andrew Breitbart were trafficking their doctored video tapes about ACORN across a credulous media? What lesson did the editors draw?
"We are not well-enough informed about conservative issues. It's particularly a problem in a town so dominated by Democrats and the Democratic point of view," Brauchi worried. This view was—surprise, surprise—echoed by ombudsman Alexander: "Traditional news outlets like The Post simply don't pay enough attention to conservative media or viewpoints."
Yes, he is talking about the same newspaper that continues to publish George F. Will's nonsensical global warming denialism that has been debunked almost everywhere, including the news pages of his paper and by former Bush speechwriter and pro-torture advocate Marc Thiessen along with the likes of Charles Krauthammer, William Kristol, Robert Kagan, and Robert Samuelson, among others. (The editorial page recently went so far as to give space to Dinesh D'Souza to make the case that President Barack Obama is actually driven by the ideological beliefs of 1960s African anticolonialism and hatred of all things capitalistic, an argument that even a writer so conservative as the Manhattan Institute's Heather Macdonald termed an "incendiary brand of irrationality.")
Now the Post is embarking on yet another effort to "pay enough attention to conservative media" with yet another attempt to hire a right-wing blogger. Commentary's Jennifer Rubin operates from the assumption that President Obama has a "peevish and self-absorbed persona." Like pretty much everyone at Commentary, Rubin never criticizes any actions at all by the Israeli government and, without exception, finds fault with Arabs and Muslims whenever circumstances allow. (And if she ever, ever says a word in disagreement with the American Israel Public Affairs Committee, send me a telegram. My guess is that the Messiah will be here first.)
Meanwhile, Post Editorial Editor Fred Hiatt says he doesn't "read her regularly" and neither do I. But I did sit down and take the time to read Rubin's 3,859-word essay on "Why Jews Hate Palin."
I never did learn why Jews "hate Palin." In fact, I never learned whether or not they liked her better or worse than any other group of people, particularly people who tend to vote Democratic (as Jews do). Rubin has virtually no data and quotes almost no one in support of her views. She notes, for instance, that "Jews disapproved of Palin as the pick for McCain's vice-presidential running mate by a 54 to 37 percent margin." But so did most Americans. Her current approval rating is just 22 percent. Seventy-three percent of Democrats—and remember what I just said about Jews—view her unfavorably. So the number is hardly compelling.
Do prominent American Jews, Jewish spokespeople, or even significant numbers of Jews nobody's ever heard of "hate" Palin? Well, Rubin found one: Naomi Wolf, who terms Palin the "FrankenBarbie of the Rove-Cheney cabal." But if my friend Naomi is considered to be representative of American Jewish views generally, this would be news to her, to me, and to pretty much all American Jews. In fact, smart as Naomi is, I think her views are in a minority on most issues, whether with regard to the onset of fascism in America, or much of everything else. (That's part of her charm.)
The notion that Wolf is just about the only Jew Rubin can quote on Palin in a piece of nearly 4,000 words to prove her thesis demonstrates not only its obvious emptiness but also the fact that neither she, nor her editors at Commentary, could be bothered even to try to win any arguments to her argument. The entire piece was an exercise in agitprop.
And yet The Washington Post is so desperate to appeal to conservatives that they are turning over their precious real estate to someone with no apparent journalistic credentials, credibility, or even concern for the niceties of evidence.
It would be funny, if it weren't so sad.
Eric Alterman is a Senior Fellow at the Center for American Progress and a Distinguished Professor of English at Brooklyn College. He is also a Nation columnist and a professor of journalism at the CUNY Graduate School of Journalism. His newest book, Kabuki Democracy: The System vs. Barack Obama, is available for preorder.
The positions of American Progress, and our policy experts, are independent, and the findings and conclusions presented are those of American Progress alone. A full list of supporters is available here. American Progress would like to acknowledge the many generous supporters who make our work possible.
Authors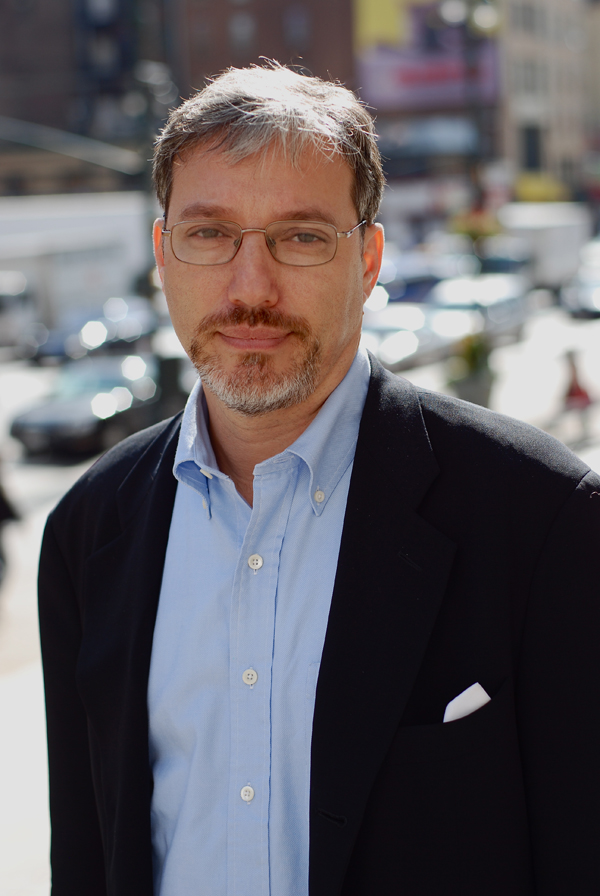 Eric Alterman
Senior Fellow
Explore The Series
Previous
Good Journalism Is Not Free, and Somebody's Got to Pay for It
Good Journalism Is Not Free, and Somebody's Got to Pay for It
Next
Florida 2000 Forever