Tea Party/Fox Party
The Tea Party movement and Fox News teamed up to help elect Scott Brown. Eric Alterman and Mickey Ehrlich wonder if Sarah Palin is next.
Part of a Series
Success has many fathers, and few successes have enjoyed more fathers than Scott Brown's shocking victory in the race for Ted Kennedy's—and before that Jack Kennedy's—Senate seat in Massachusetts. While many have focused on Brown's "Tea Party" base, one proud papa whose work has gone relatively unnoticed so far is Fox News.
The network repeatedly gave Brown a platform on its shows for him to promote his campaign website and to solicit funds for his campaign. Dick Morris told "Hannity" viewers to go to his website to help elect Brown. "Fox and Friends" produced a segment entitled "What Can Brown Do For You? A boost in your 401k may be in the cards. " Indeed, it's hard to imagine Brown and his Tea Party supporters pulling off his historic upset without them.
This is a piece of Fox's philosophy and day-to-day operations. As Howard Fineman of Newsweek observed, "In a relentless (and spectacularly successful) hunt for cable ratings, [Fox President Roger] Ailes has given invaluable publicity to the tea partiers, furnished tryout platforms to GOP candidates, and trained a fire hose of populist anger at the president and his allies in Congress."
Can Fox do for a Sarah Palin-for-president campaign what it helped do for Brown's successful Senate effort? On January 13, Palin made her debut as a Fox analyst (The announcement came just days after the world learned that she would also deliver the keynote address at the first Tea Party Convention to be held in Nashville in February). Rather than appear on panels to discuss issues other than herself, Palin instead began her tenure as a "political analyst" with two extended interview segments with Bill O'Reilly and Glenn Beck.
O'Reilly made Fox's intentions for the partial-term governor clear when he told Palin, "You now have a forum here at Fox News that you can immediately neutralize '60 Minutes' … Any time you want to set the record straight, we're here for you."
Beck introduced his hour-long interview with Palin by reading to her from his journal and practically begging her to run. He declared that Palin "is one of the only people that I can see that can possibly lead us out of where we are. I don't know yet…I don't know if she could lead and not lose her soul."
Palin played coy on the question of her aspirations for office. In the Beck interview she referred more than once to the need for a candidate who is "almost reluctant" to lead. Beck then appeared on "The Factor" to discuss Palin and the possibility of her presidential candidacy. Beck's spin is that the apparently vapid, ignorant Palin is actually too "guarded" and he advises that she won't be able to be president until she can "play offense."
Palin, who to this day has never once held a national press conference, is receiving similar kid glove treatment from the Tea Party people. The day after her first appearance on Fox, Nate Rau of the Tennessean reported that Sarah Palin would allow press coverage of her speech at the Tea Party Convention. The group sponsoring the event, Tea Party Nation, released this statement explaining which news organizations would receive credentials for the convention and why:
"[W]e have had numerous requests for press passes and the resulting expected coverage. However, as we have set expectations that this is a working convention, we have tried not to make it a media event.
In fact, Tea Party Nation has received hundreds of requests for press credentials to cover this convention. Everyone from a small town newspaper in Iowa to Fox News has asked for press credentials. We have had requests from Canada, England, France, Germany, Switzerland, Spain, Norway, Croatia, and Japan. We have been hard pressed to accommodate all of these requests and do not have the space or resources to support the entirety of the press corp. Indeed, we have asked the hotel if they would be willing to provide a press room during the convention.
However, given these practical limitations, we have approved the following press organizations:
Fox News
Breitbart.com
Townhall.com
The Wall Street Journal
World Net Daily."
Michael Calderone reported at Politico that Judson Phillips, an organizer of the convention, said that ideology played no role in choosing the media outlets to cover the convention. Alas, this statement is contradicted by Judson's own choice of words. He cited the choice of the Wall Street Journal, the only mainstream outlet granted access, as being chosen because "we've gotten fair coverage from them before."
In fact, this is a slander on the Journal's news pages, which, while increasingly infected with the ideology of its conservative editorial page of late, has not covered the Tea Party movement any more or less than any other major news organization other than Fox News. (On the other hand, it can be hard to figure out where Fox ends and the so-called Tea Party begins. In April of last year Fox's most prominent anchors including Sean Hannity, Glenn Beck, and Greta van Susteren broadcast their shows live from the tax-day Tea Party protests. Fox Nation held virtual tea parties for those unable to rouse themselves from their comfy chairs.)
It's a nice little racket these Tea Party folks have going for them. Tea Party Nation, who is sponsoring the convention, is a for-profit company. Tickets for the sold-out event are $550, and Talking Points Memo tells us of discord within the Tea Party movement over the cost of admission and the motives of the organizers. Its founder, Judson Phillips, told Politico that the intentions of the event are to make profits so that they can be siphoned into conservative causes.
For her part, Sarah Palin gave Bill O'Reilly a nondenial-denial that she was being paid for her appearance at the convention. She said, "Tea Party offered me a speaking fee…I will not financially be gaining anything from this…More important for money from an event like that is to be able to turn it back around and contribute to campaigns, candidates, and issues."
Don't expect to see those 1099s anytime soon.
We can't help noticing, moreover, that one of the alleged accredited "press organizations" is the aggregator Breitbart.com, which subscribes to several wire services. That site is owned by Andrew Breitbart, formerly of Drudge Report, who also runs Biggovernment.com, which does have a reporting staff.
Aside from Palin, the list of speakers scheduled for the event have either direct connections and business relationships with Fox News or one of its sister far-right news organizations. Angela McGlowan serves as a political analyst for Fox News. According to her biography on the convention's website, "From 1999 to 2005, Ms. McGlowan served as Director of Government Affairs and Diversity Development for Chairman Rupert Murdoch's News Corporation…"
Joseph Farah is the editor in chief of World Net Daily, one of the five media organizations on the convention's approved list. Farah is a hero to the "birthers" after having raised the money to put up "Where's The Birth Certificate?" billboards across the country.
Lisa Mei Norton, a singer-songwriter, writes anthems about Tea Party politics and strong conservative women. One of them, "A Revolution's Brewing (Tea Party Rally Song)," includes the lyrics:
…A revolution's brewing from sea to shining sea
We're standing up for freedom and sweet liberty
Patriots like Limbaugh, Levin, and Hannity
The voices of those who love democracy…
Another is titled, "Change You Won't Regret":
…She's a pit-bull with lipstick
And a real beauty queen
Snow machine to politics, hockey mom between
The shining light on the right, the left just doesn't get
Sarah Palin, the change you won't regret…
Talk about scary. If fair-and-balanced folk singing doesn't scare the Democrats' liberal base into action, ladies and gentlemen, I'm afraid nothing can.
Alterman will appear on Bill Moyers Journal on PBS this Friday, January 22.
Eric Alterman is a Senior Fellow at the Center for American Progress and a Distinguished Professor of English at Brooklyn College. He is also a Nation columnist and a professor of journalism at the CUNY Graduate School of Journalism. His seventh book, Why We're Liberals: A Handbook for Restoring America's Most Important Ideals, was recently published in paperback. He occasionally blogs at http://www.thenation.com/blogs/altercation and is a regular contributor to The Daily Beast.
Mickey Ehrlich is a freelance writer based in New York.
The positions of American Progress, and our policy experts, are independent, and the findings and conclusions presented are those of American Progress alone. A full list of supporters is available here. American Progress would like to acknowledge the many generous supporters who make our work possible.
Authors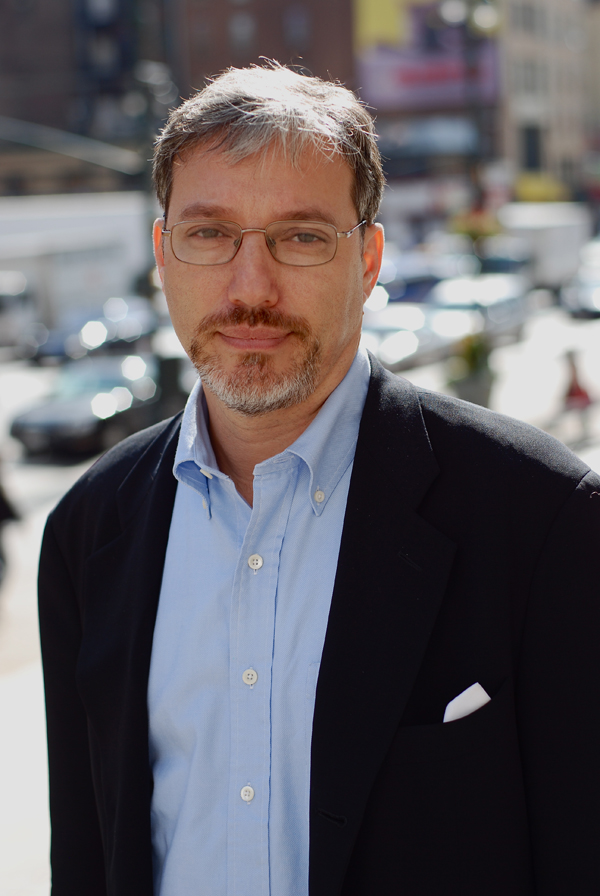 Eric Alterman
Senior Fellow
Explore The Series
Previous
Blame Gitmo
Next
Court Disposes, Media Yawn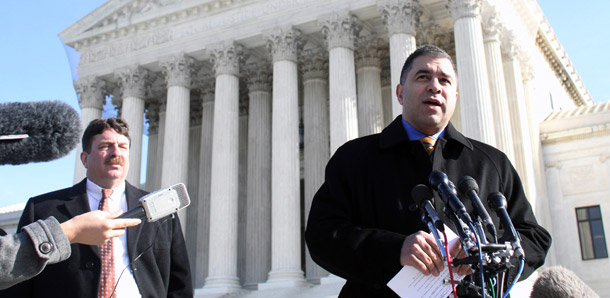 Court Disposes, Media Yawn