No Dhue Diligence for Bill O'Reilly
No Dhue Diligence for Bill O'Reilly
"Ombuds-gal" Laurie Dhue does little to hold O'Reilly accountable. O'Reilly notes, "Why wouldn't Laurie be on the side of goodness and light?"
Part of a Series
Amid the media frenzy around the New Hampshire primaries last week, Fox News personality Bill O'Reilly claimed his own small piece of the spotlight—he was seen shoving a staffer of Sen. Barack Obama and calling him "low-class" and an S.O.B. while trying to reach the senator, who he planned to invite to appear on his show, The Factor.
O'Reilly, to his credit, was intent on holding himself accountable for his actions. He invited his new ombudswoman Laurie Dhue—yes, the O'Reilly Factor has an ombudsman (or "ombuds-gal," as O'Reilly calls her)—onto a subsequent edition of The Factor to speak for viewers of his show who may have been wondering why O'Reilly didn't just submit an interview request like everyone else.
Following in the tradition of the Washington Post, ESPN, and other news outlets, O'Reilly hired an ombudsman in November of last year to carry out the normal duties of speaking on behalf of viewers, holding O'Reilly accountable, and upholding general standards of truth. Rumor has it that Ms. Dhue is also interested in becoming Lindsay Lohan's AA sponsor, but that could not be confirmed at press time.
During their Obama segment, Dhue looked O'Reilly straight in the eye and peppered him with tough questions such as "Do you believe that you were intentionally targeted here, not only because you're Bill O'Reilly, but because you're also on FOX News Channel," while reminding him that the proposed theory "dovetails nicely into the whole issue of the liberal media having it out for FOX News. It's no secret that certain media groups don't like our coverage."
Score one for journalistic accountability. In reality, Dhue's regular appearances as ombuds-gal have little other purpose than to legitimate O'Reilly's already rocky relationship with facts and reinforce his good—O'Reilly and his friends'—point of view against bad—everybody else's—points of view.
For example, Dhue recently "challenged" O'Reilly's assertion that veteran reporter Helen Thomas was a "pinhead." O'Reilly has a regular segment on his show called "Patriots and Pinheads," where a public figure is either glowingly or viciously assigned to one of the two categories.
When Dhue raised the issue, noting that "a couple hundred people" wrote in to complain, O'Reilly re-asserted his position—"she will always be a pinhead"—and charged Thomas with being "consistently un-American." Dhue's retort was to agree with O'Reilly's assessment. "She certainly has been in the last several years," Dhue said, adding: "Increasingly so."
There is certainly no shortage of factual complaints to raise with O'Reilly's coverage. He has repeatedly challenged the credibility of presidential candidate and former Senator John Edwards over the stump-speech line that 200,000 veterans are going to sleep "under bridges and on grates." O'Reilly insists this isn't true, saying "they may be out there, but there's not many of them out there, okay?" But a simple check with the Department of Veterans Affairs reveals that, indeed, there are about 195,000 homeless veterans at any given time.
Dhue may raise this issue with O'Reilly, but based on her performances to date, she will continue propping O'Reilly up as the defender of all things good and decent. In other past segments, she has chastised O'Reilly not on any of his factual missteps, but for allegedly being unfair to O.J. Simpson; on whether or not he paid his own way to visit troops in Afghanistan (he did); and whether or not his merchandise sales benefit charity (50 percent of it does, he informed her). As O'Reilly himself joked on a recent segment, responding to a viewer who asked if Dhue was simply on his "right-wing" side: "Why wouldn't Laurie be on the side of goodness and light?"
In What Liberal Media?, I quoted Jeffrey Scheuer, a scholar who has studied television and conservatism and asserts that O'Reilly and others like him are popular exactly because of this black-and-white showmanship. "A sound bite society," Scheuer said, "insists on simplicity, and simplicity is an inherent characteristic of conservative politics."
This is no doubt true on The O'Reilly Factor, but as the growth of his audience has been outpaced other network cable shows, one wonders if O'Reilly has gone too far—if the Potemkin-style pretenses such as Dhue's nearly satirical segments may be venturing too far out of his Manichean universe into an area where, uncomfortably, life is more complex than the fairy tales upon which he has so successfully built his career.
Only his ombudsman knows for sure….
Eric Alterman is a Senior Fellow at the Center for American Progress and a Distinguished Professor of English at Brooklyn College, and a professor of journalism at the CUNY Graduate School of Journalism. His blog, "Altercation," appears at www.mediamatters.org/altercation. His seventh book, Why We're Liberals: A Political Handbook for Post-Bush America, will be published in March.
George Zornick is a New York-based writer.
The positions of American Progress, and our policy experts, are independent, and the findings and conclusions presented are those of American Progress alone. A full list of supporters is available here. American Progress would like to acknowledge the many generous supporters who make our work possible.
Authors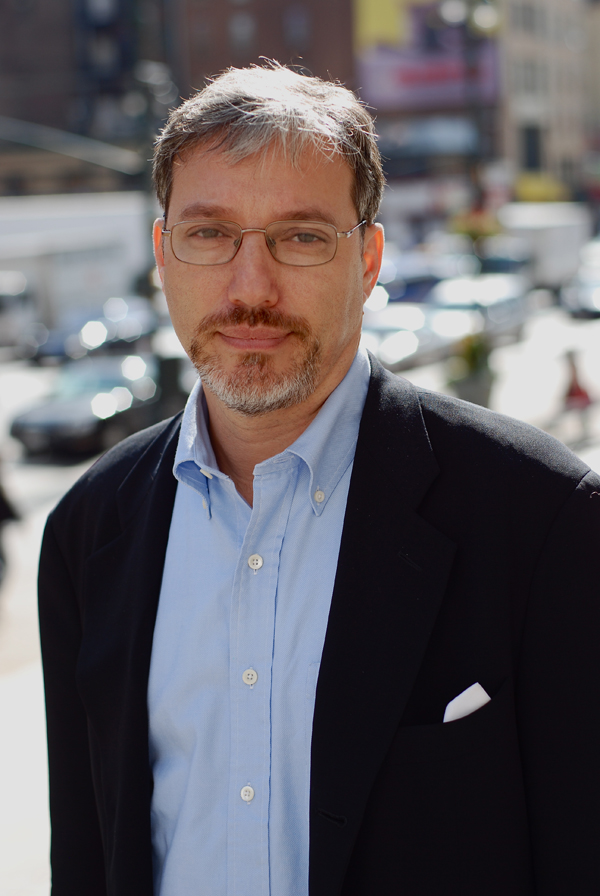 Eric Alterman
Senior Fellow
Explore The Series
Previous
Iraq Isn't Vietnam, but America Is Still America

Iraq Isn't Vietnam, but America Is Still America
Next
Fool Me 936 Times