Government by (and for) Murdoch
Government by (and for) Murdoch
Eric Alterman exposes the extent of Rupert Murdoch's influence in the political sphere.
Part of a Series
Testifying on Tuesday before Lord Justice Sir Brian Leveson's inquiry into the phone-hacking scandal surrounding Rupert Murdoch's News Corporation, former U.K. Prime Minister John Major revealed under oath one of the ways Murdoch does business. Major explained that in a meeting with the global press baron in February 1997, Murdoch demanded that Major reverse the nation's policies regarding U.K. participation in the European Union. Major refused.
As Geoffrey Wheatcroft writes in The New York Review of Books, the following U.K. prime minister, Tony Blair, traveled to Australia in 1995 to pay tribute to Murdoch by speaking to Murdoch's corporate gathering and gave "a speech that made it clear that he stood well to the right of any previous Labour leader." Wheatcroft adds that The Sun, one of Murdoch's U.K. tabloids, "duly supported Blair through three general elections."
Lo and behold, in the summer of 2004, Prime Minister Blair undertook what Wheatcroft terms "a bewildering volte-face" and announced—against the wishes of his own supporters—a referendum on U.K. participation in the European Union. This was an obvious "sop to the Europhobe Murdoch," Wheatcroft writes, "to ensure the Sun's continuing support at the election due the next spring."
Was this a quid pro quo? That's hardly necessary, the author points out. "Murdoch did not have to beseech politicians; they came to him, desperate for his support." Wheatcroft cites the testimony of an ex-aide to Blair who termed Murdoch to be an "invisible twenty-fifth presence at the Cabinet table."
The current government under Prime Minister David Cameron, of course, brought former News of the World editor Andy Coulson—along with other Murdoch employees—directly into the government as his spokesperson, despite receiving private warnings from Guardian editor Alan Rusbridger and former Liberal Democrat leader Paddy Ashdown about the potentially embarrassing, if not criminal, activity that shadowed Coulson's editorship.
This is one way Murdoch's power operated in Britain. But it's only one—and there were many, as the various testimonies before the Leveson inquiry have demonstrated. When former Prime Minister Gordon Brown—Prime Minister Blair's successor—testified, for example, he blamed Murdoch for undermining the United Kingdom's war effort in Afghanistan. This may or may not have been the case, however, as Prime Minister Brown clearly had political reasons for that accusation.
But even more alarming was the discussion of how The Sun, then under the authority of the now-indicted Rebekah Brooks, revealed the cystic fibrosis diagnosis of the Browns' son, Fraser. "I don't think any child's medical information should be broadcast," Brown complained. "There was no question ever of implicit or explicit permission." The story, he was told, was a "fait accompli." When Brooks testified before the commission, she insisted that the information had come from another parent, and the health authorities involved with the case issued a statement saying there had been "no inappropriate access to the child's medical records."
But one has to ask: Why in the world is a newspaper reporting on the medical condition of a politician's child when the family wishes to deal with it privately? What national interest can possibly justify this massive and cruel invasion of privacy at so difficult a moment?
The only answer is that the paper sought to punish Prime Minister Brown for refusing to play ball with Murdoch the way Prime Minister Blair did.
Murdoch may or may not have cut similar deals with politicians on this side of the proverbial pond—although we certainly have evidence of some pretty fishy dealings with the likes of Newt Gingrich and Rudy Giuliani. But you can see the power of Murdoch in the form of Fox News coverage in any number of stories. (Fox News is owned by Murdoch's News Corporation.)
As Ryan Lizza reported in The New Yorker in 2010, for instance, Republicans who sought to try to work cooperatively with Democrats to craft a clean energy bill lived in fear of punishment should the news leak to Fox. Sen. Lindsey Graham (R-SC), according to Michael Brune, the executive director of the Sierra Club, was "inspirational" in his efforts, "advocating for strong action on climate change from an ethical and a moral perspective." But Sen. Graham labored under the shadow of Murdoch, telling his colleagues Sen. Joe Lieberman (I-CT) and Sen. John Kerry (D-MA) that they needed to hurry up "before Fox News got wind of the fact that this was a serious process," as "it's gonna become just a disaster for me on the airwaves."
The Obama administration apparently operated from a similar sense of panic when, also in 2010, a controversial video of former Department of Agriculture employee Shirley Sherrod surfaced. The video, which edited remarks she made in 1986 in order to falsely portray her as an antiwhite racist, sent her bosses into a frenzy. Sherrod explained, "I had at least three calls telling me the White House wanted me to resign." She said the final call came from Cheryl Cook, an undersecretary at the Department of Agriculture. Sherrod said White House officials wanted her to quit immediately because the controversy was "going to be on [then-Fox host] Glenn Beck tonight."
You may have heard that Fox recently ran the equivalent of a four-minute anti-Obama advertisement on its morning program, "Fox and Friends," recently. Writing in The Daily Beast, Howard Kurtz, who frequently serves as a mouthpiece for Fox News President Roger Ailes, pretended that, "The fact that the hosts were happy with this latest video assault on the president is nothing short of revealing." Working up to high dudgeon, Kurtz continued:
This is a moment of truth heading into the general election. Roger Ailes should denounce the video and criticize his network's handling of it. He should make clear that such partisan garbage has no place on Fox News. Otherwise people will assume that Fox's worst critics are right.
Oh, really? That one little video might do it? Nothing in, say, pretty much everything Rupert Murdoch has done on three continents or decades of Fox purposely distorting and debasing the news on behalf of its owner's conservative ideology? Similar to Howard Kurtz, we are shocked—shocked!—that anyone in Murdoch's employ could be guilty of such a thing.
Eric Alterman is a Senior Fellow at the Center for American Progress and a CUNY distinguished professor of English and journalism at Brooklyn College. He is also "The Liberal Media" columnist for The Nation. His most recent book is The Cause: The Fight for American Liberalism from Franklin Roosevelt to Barack Obama.
The positions of American Progress, and our policy experts, are independent, and the findings and conclusions presented are those of American Progress alone. A full list of supporters is available here. American Progress would like to acknowledge the many generous supporters who make our work possible.
Authors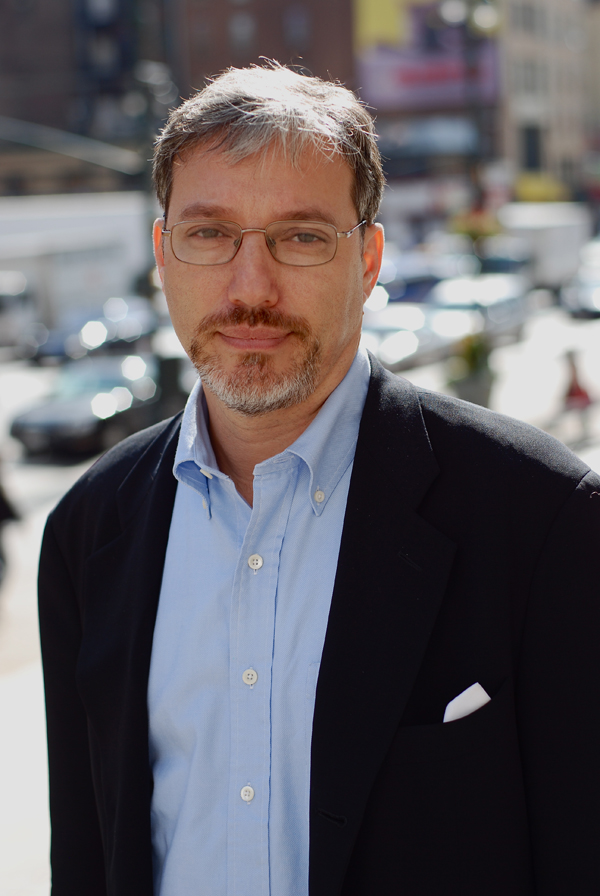 Eric Alterman
Senior Fellow
Explore The Series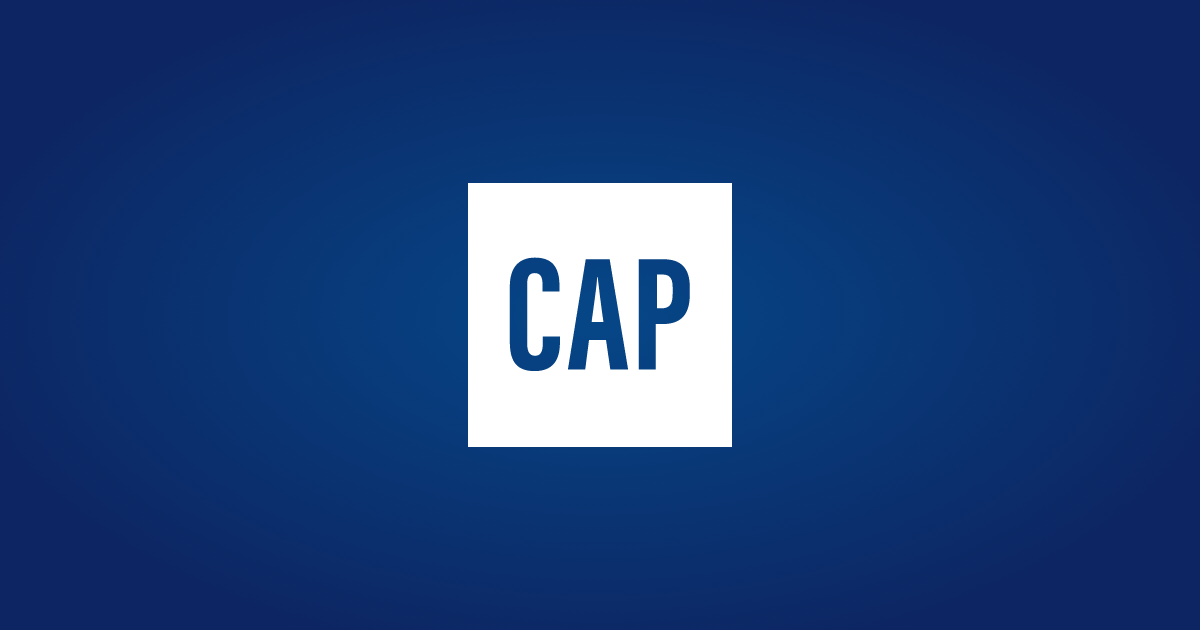 Previous
When Labor Unions Were at the Center of Politics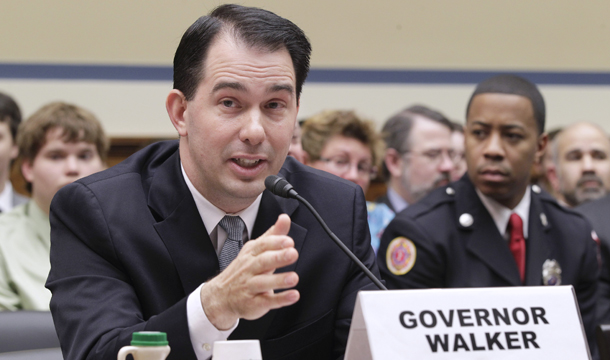 When Labor Unions Were at the Center of Politics
Next
Fearmaking, Then and Now