FCC, Meet "Change"
President Obama's FCC will have their work cut out for them in restoring the agency to the side of the citizens and consumers, write Eric Alterman and George Zornick.
Part of a Series
Perhaps the first image that pops into your mind when recalling President Bush's Federal Communications Commission is Janet Jackson's "wardrobe malfunction" at Houston's Reliant Stadium in during 2004's Super Bowl half-time show.
Bush-appointed members of the FCC chose to levy extremely large fines in cases of what they deemed to be obscenity, no matter how fleeting. But many of the commission's other policy positions—from media consolidation, net neutrality, and spectrum auctions—were far more consequential for the public good, and in many cases decidedly more damaging to free and democratic debate. We detailed many of these misdeeds in a column last year, "FCC vs The Public."
Of course, a new day has dawned all across the policy spectrum, and President Barack Obama has already signaled his plans to replace Bush appointee Kevin Martin with Julius Genachowski as head of the FCC. What can we expect as a result?
First, the obscenity question: Genachowski's views here are not readily available, but the ultimate decision about guidance on this point is likely to lie with the U.S. Supreme Court. Recall our column about the "fleeting expletives" case, which was argued before the Supreme Court in November.
The FCC declared a December 2003 broadcast of the Billboard Music Awards "indecent" because Nicole Richie asked an unscripted question: "Have you ever tried to get cow sh** out of a Prada purse? It's not so f***ing simple." Fox mounted a legal challenge and eventually ended up in front of the Supreme Court. The FCC argued that certain words and actions are indecent in virtually any context, including fleeting uses. Fox argued against the FCC's "expanded enforcement of the indecency law."
The Court's ruling is imminent, but perhaps more important than its ruling on the use of "fleeting expletives" would be any rejection of the "Red Lion" precedent. Red Lion Broadcasting Co. v. FCC, decided in 1969, affirmed that technological scarcity of broadcast frequencies compels the government to regulate them in the public interest. Several large broadcasters filed friend-of-the-court briefs in FCC vs. Fox arguing that Red Lion is obsolete. If five justices agree, the scope of the FCC's authority could be radically altered.
Another key issue will be "network neutrality"—a shorthand term that implies FCC's power (and responsibility) to establish rules that prevent Internet service providers from favoring certain kinds of traffic over others. Comcast, for example, already provides preferential treatment to its own digital phone services, and has—along with some other service providers—already interfered with file-sharing traffic.
Google and Microsoft have voiced strong support in favor of network neutrality and against such practices. And perhaps surprisingly, Martin sided with the commission's two Democratic appointees in a 3-2 vote that found Comcast guilty of disrupting certain file-sharing traffic. (Though no fines were issued.) Comcast is suing anyway, but ultimately the FCC has established that it can intervene where Internet service providers are being discriminatory. The new FCC will have to decide how aggressively to punish further bandwidth discrimination.
Martin weighed in on another 3-2 vote, however, that allowed even further consolidation by media companies. In 2007, we wrote about Martin's proposal to allow cross-ownership at the local level. He wanted to repeal a rule that prevents companies from owning both a newspaper and a television or radio station in the same city. This rollback would allow one company to virtually control freedom of the press in entire cities, regions, and even states.
The rush toward media deregulation was already afoot when George W. Bush took office in January 2001. Ownership caps on radio stations were removed in 1996 following a bitter battle in Congress that was never once mentioned on the nightly news. The act led to a dramatic reduction in the number of station owners—there are 30 percent fewer radio stations now than in 1996, and Clear Channel alone owns more than 1,200.
The cross-ownership rules created an even friendlier environment for large media companies. Herein lies one of the commission's biggest challenges. Most visible in this respect is the battle over the forthcoming switch to digital television. February 17 of this year was supposed to be the last day broadcasters would send analog signals, but Congress just delayed the switch by four months because, according to The Nielsen Co., there are more than 6.5 million U.S. households that are not ready for the switch to digital.
Behind this issue is a much more complicated question: what is to be done with the spectrum space that will be vacated by analog television. Recall from our column on "white spaces" that the FCC intends to auction off the parts of the spectrum that are not in use. There will be even more of this real estate available after the switch to DTV, and there was a debate last year about whether to open up some of this valuable spectrum space for public use. This would provide, for example, a nationwide network for first responders; even more exciting, the spectrum could be used to carry signals that would provide cheap nationwide Internet access, particularly to underserved areas. The FCC made the right decision last November to open some "white spaces" for unlicensed use, and the new FCC will have to see the plan implemented in a way that is most beneficial for the public interest.
One of Genachowski's biggest tasks will be simply to provide the kind of competent leadership that inspires respect in the integrity of the commissions decisions themselves. Martin was surely lacking in this respect. A bipartisan House investigation has released a scathing report late last year about Martin's tenure. Not only do we believe that the policies he pursued were wrongheaded, but the way he pursed them was even more so. According to the investigation, Martin manipulated data and suppressed information to influence telecommunications policy debates at the agency and on Capitol Hill. Martin's legacy at the FCC will be "a blueprint of what not to do," said Rep. Bart Stupak (D-MI), one of the congressional investigators.
Among the findings in this 110-page report:
Martin manipulated the findings of an FCC inquiry into the potential consumer benefits of requiring cable companies to sell channels on an individual—or "a la carte"—basis. The House investigation concludes that Martin undermined the integrity of the FCC staff and may have improperly influenced the congressional debate on the matter by ordering agency employees to rewrite a report concluding that a la carte mandates would not benefit consumers.
Martin tried to manipulate the findings of an annual FCC report on the state of competition in the market for cable and other video services to show that the industry had a big enough market share to permit additional government regulation. When the full commission voted to reject that conclusion, Martin suppressed the report by withholding its release.
Under Martin's leadership, the FCC's oversight of the Telecommunications Relay Service Fund, which pays for special telecommunications services for people with hearing or speech disabilities, was overly lax. This resulted in overcompensation of the companies that provide these services by as much as $100 million a year—costs that were ultimately passed along to phone company customers.
Restoring competent leadership, addressing media consolidation, making sure public airwaves can still be used for the public good, and easing obscenity restrictions that infringe upon freedom of speech are all tall tasks. Yet they represent only the tip of what undoubtedly is a decidedly dirty iceberg that lies beneath. Mr. Genachowski and his colleagues—particularly the estimable Michael Copps and Jonathan Adelstein—will have their work cut out for them in restoring this crucial agency to the side of the citizens and consumers it was originally intended to serve.
Eric Alterman is a Senior Fellow at the Center for American Progress and a Distinguished Professor of English at Brooklyn College, and a professor of journalism at the CUNY Graduate School of Journalism, and a columnist for The Nation. His seventh book, Why We're Liberals: A Political Handbook for Post-Bush America, was recently published by Viking.
George Zornick is a freelance writer in New York.
The positions of American Progress, and our policy experts, are independent, and the findings and conclusions presented are those of American Progress alone. A full list of supporters is available here. American Progress would like to acknowledge the many generous supporters who make our work possible.
Authors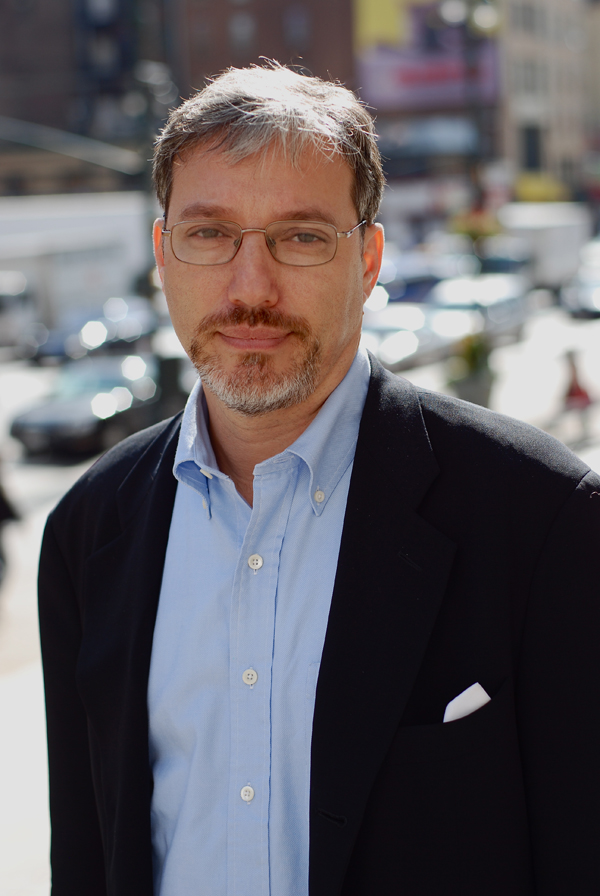 Eric Alterman
Senior Fellow
Explore The Series
Previous
William Kristol: Journalism's Indispensable Man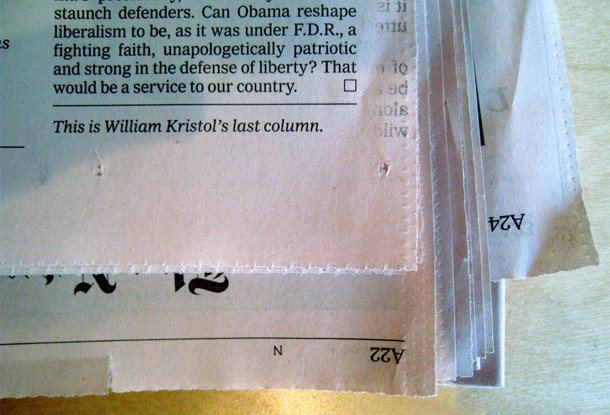 William Kristol: Journalism's Indispensable Man
Next
Media to Climate: "Drop Dead"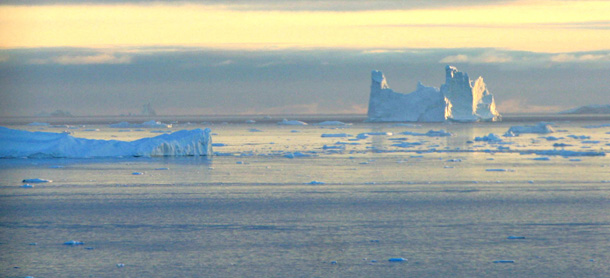 Media to Climate: "Drop Dead"