9/11 De-Commissioned
We are still in the shadow of a 9/11 presidency, and 9/11 Commission conflicts of interest don't make it easier to uncover the truth.
Part of a Series
Addendum added February 15, 2008: Letter of response from Philip Zelikow.
President George W. Bush used his address to the Conservative Political Action Conference in Washington last week to, once again, attempt to define his presidency as a long struggle against the dark forces responsible for the Sept. 11, 2001 terrorist attacks. "Six and a half years ago, our country faced the worst attack in our history," Bush said. "I understood immediately that we would have to act boldly to protect the American people. So we've gone on the offense against these extremists. We're staying on the offense, and we will not relent until we bring them to justice."
The Bush administration has continually used—and abused—this popular frame over the past seven years. As Philip Shenon writes in his new book-length expose, The Commission, Karl Rove began planning an electoral strategy based on strength against terrorism on Sept. 12th. Donald Rumsfeld, as we know, began planning an invasion of Iraq only hours after the towers came down. In so many ways, the Bush administration's most disastrous policies—the invasion of Iraq, torture, wiretapping, Guantanamo, the unitary executive, and so on—were all enabled by the administration's assertion that it had the unique ability to fight the good fight and prevent another terrorist attack.
But what if it was revealed that in the months leading up to Sept. 11, 2001, the administration had ample evidence that the attack was imminent, and was negligent in its response? What would become of the 9/11 presidency? The White House faced this very real problem in 2003 when public and congressional pressure forced Bush to sign a law creating a commission to examine the events surrounding the Sept. 11 attacks.
Philip Shenon, the New York Times reporter covering the 9/11 Commission, has since discovered the great lengths that the administration went to in order to neuter the findings of the Commission. Among his discoveries:
Vice-President Cheney consistently tried to kill the Commission, calling Senate Majority Leader Tom Daschle early on and discouraging him from opening probes, saying they would be "a very dangerous and time-consuming diversion." Many commissioners later suspected that he was the one directing then-White House Counsel Alberto Gonzalez in stonewalling the Commission.
Philip Zelikow, who was hired as "executive director" of the Commission, meaning he would run the day-to-day operations, was a close friend and former colleague of Condoleezza Rice's who spoke with her many times during the investigation despite his pledges not to do so. Shenon writes that it was clear to some investigators "that they could not have an open discussion in front of Zelikow about Condoleezza Rice and her performance as national security advisor." Rice, you will recall, was the primary person responsible for briefing Bush about the dangers of a potential attack that were laid out in memos like the one he received in August 2001 in her presence entitled, "Bin Laden Determined to Attack Inside the U.S."
All investigators and staffers on the Commission were originally forbidden to talk to the press or even to the commissioners themselves. Only Zelikow was so empowered, thereby allowing him to control all access to it.
Zelikow also received multiple phone calls from Karl Rove over the course of the investigation. When commissioners discovered this fact, Zelikow ordered his secretary to stop keeping a log of his phone calls. Records from the Government Accountability Office show continued, frequent calls from Zelikow to the White House. (He claims the conversations were strictly non-political and involved matters relating to the University of Virginia, where he is a professor.)
Zelikow did not disclose to the Commission that he was the secret author of a white paper outlining a defense for pre-emptive war, which many credit as one of the key intellectual justifications for the Bush administration's misbegotten invasion of Iraq. Zelikow later tried to add wording to the Commission's report linking Iraq to Al Qaeda, despite a continued lack of evidence that this was the case.
Zelikow also apparently failed to disclose to the Commission the full extent of his work on President Bush's 2000 transition team.
It would be a neater story if the White House had actually placed Zelikow on the team in order to have its own mole there, given its concern about the likely outcome of the report. Yet Commission chairmen Thomas Kean and Lee Hamilton apparently came to Zelikow on their own and hired him, apparently unconcerned with the myriad conflicts of interest his appointment could raise. According to Shenon, even then-White House Chief of Staff Andrew Card was surprised to hear Zelikow's name mentioned as a candidate and was concerned there would be too much blowback to Zelikow's hiring, given his administration ties. But Kean and Hamilton prevailed.
Zelikow was a historian and political scientist by training, and was deeply concerned with the historical record. He got the job of executive director in part because Kean and Hamilton were impressed by his idea that the Commission's report shouldn't collect dust on a shelf like many government reports, but rather should be written in plain English and sold as a work of popular history in bookstores across America.
When I was working on my doctoral dissertation, which later became the book When Presidents Lie: A History of Official Deception and Its Consequences, I found Zelikow's work on the Cuban Missile Crisis to be first rate, both from an intellectual standpoint and that of a writer. I wondered about his appointment to the Commission, knowing not only that he was a close friend of Rice's, but also that he was her co-author in a study lauded by the first President Bush about U.S. policy toward the breakup of the Soviet Empire.
As I wrote in The Book on Bush, published in early 2004, "Formerly a member of George H. W. Bush's National Security Council staff, as well as a member of President George W. Bush's Foreign Intelligence Advisory Board, Zelikow was also co-author with Condoleezza Rice of an admiring study of their ex-boss's—and the president's father's—handling of the end of the Cold War. Without casting any personal aspersions on Professor Zelikow, who is also a first-rate scholar of the Cuban missile crisis, it is hard to imagine that anyone could conduct a thoroughly honest and potentially damning investigation of his friends and former colleagues. In October 2003, a group of families of September 11 victims wrote to the commission co-chairs asking that Zelikow recuse himself 'from any aspect of national security and executive branch negotiations and investigations' because of his past connections to the National Security Council and to key Bush administration officials."
This didn't happen, of course, but at the time, I imagined that if he was good enough for the other commissioners, he deserved the benefit of the doubt as both a scholar and an individual.
Shenon's careful study calls all of those judgments into question. Shenon shows a man operating not as a historian or honest broker, but as a politician working under the protective cover of an independent scholar. And the result is that we are still living in the shadow of a 9/11 presidency, with all the catastrophic implications that entails. And much of the historical record of the tragedy of that day remains lost to us, forever, with no hope of recovery.
Addendum
Letter of Response from Philip Zelikow
Philip Zelikow wrote me in response the above article and during the course of our exchange, made the following points in response to it. All the words are his but are lightly edited by me for the sake of clarity and continuity:
Professor Alterman:
I saw your article on the Shenon book posted on the site of the Center for American Progress.
I appreciated your kind words about my scholarship and your initial tendency to give me the "benefit of the doubt" until you read Shenon's book.
Rather than make a defensive argument to you, my only request is that, as a scholar, please check out some of Shenon's charges before you repeat them.
To do that, you can check the February 11 edition of Steve Aftergood's "Secrecy News" web bulletin, put out by the Federation of American Scientists, which provides quite a bit of information and links to more, plus Aftergood's personal evaluation of the underlying data (he did some homework).
In addition, I invite you also to check either with former commissioners or former staff members of the Commission whom you respect, and check out the charges. In a staff full of individuals with former government service (many more with Democratic administrations or Democratic Hill staff in fact—and I led the hiring), it was also important to design a fact finding and writing process in which anyone—including me—had to subject their views to peer review and consensus argument. I designed that process to offset anyone's potential biases, including mine, and I believe it worked.
[Insert from a second letter]
Mr. Shenon's past reporting has indeed had problems—he was, for instance, the main press outlet in 2005 for the "Able Danger" claims then being promoted by former Congressman Curt Weldon, claims which several investigations have now shown were indeed baseless. (Contrast, if you are interested, the more sober reporting on that by Dan Eggen of the Washington Post, whose reporting was confirmed by subsequent inquiries.) There were other problematical episodes commissioners and staff were aware of during the course of the Commission's work.
… Also, because there have been mistaken statements made by others on this: I played no part in drafting the statement the former commissioners issued last week. I also played no part in drafting the letter Slade Gorton prepared for the Seattle Post-Intelligencer. Nor was I the drafter of the talking points prepared for commissioners (quoted in brief part in my message to you). My former deputy, and Hamilton staffer, Chris Kojm held the pen on that last document.
Also, several other former staffers are concerned about other specific errors and mischaracterizations in the book (including its stories of arguments about how to handle the Iraq-Al Qaeda issues) and have told me they are preparing a collective response of their own to set the record straight. But I have not been part of their drafting process and do not know how soon they will post their additional information.

[end insert]
These are very grave charges, which will be read by many of my colleagues and students. Again, I'm not trying to pick a fight. I just rely on respected scholars like you, whatever their political orientation, to check out such serious claims before they repeat them. As you'll see, I've done what I can to empower people to do that.
Philip Zelikow
White Burkett Miller Professor
Department of History
University of Virginia
Eric Alterman is a Senior Fellow at the Center for American Progress and a Distinguished Professor of English at Brooklyn College, and a professor of journalism at the CUNY Graduate School of Journalism. His blog, "Altercation," appears at www.mediamatters.org/altercation. His seventh book, Why We're Liberals: A Political Handbook for Post-Bush America, will be published in March.
George Zornick is a New York based writer.
The positions of American Progress, and our policy experts, are independent, and the findings and conclusions presented are those of American Progress alone. A full list of supporters is available here. American Progress would like to acknowledge the many generous supporters who make our work possible.
Authors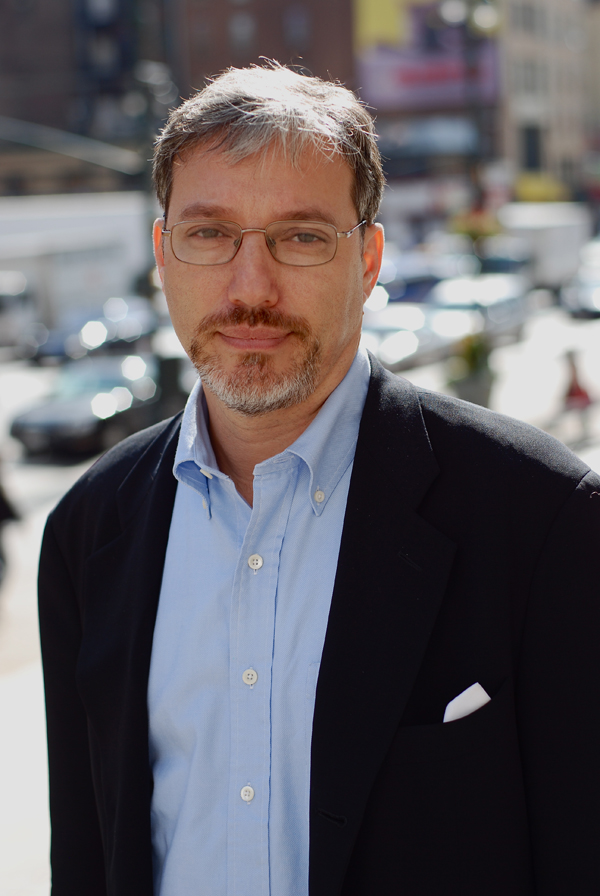 Eric Alterman
Senior Fellow
Explore The Series
Previous
Fool Me 936 Times

Next
The Bush Legacy: Flailing and Failing the World Over

The Bush Legacy: Flailing and Failing the World Over