The Top 10 Things You Should Know About Massachusetts's Demographic Changes and Immigration Politics
The Top 10 Things You Should Know About Massachusetts's Demographic Changes and Immigration Politics
A Look at the State's Emerging Communities of Color Before the Republican Primary
Vanessa Cárdenas and Angela Maria Kelley examine how Massachusetts's growing communities of color and immigrants are impacting the state's economy and electorate in advance of the March 6 primary.
See also: The Top 10 Things You Should Know About Ohio's Demographic Changes and Immigration Politics by Vanessa Cárdenas and Angela Maria Kelley; The Top 10 Things You Should Know About Virginia's Demographic Changes and Immigration Politics by Vanessa Cárdenas and Angela Maria Kelley
Massachusetts has had sluggish population growth over the past decade—only 3.1 percent, compared to a national average of 9.7 percent. But this slow growth masked rapid demographic changes. While the state's non-Hispanic white population has declined since 2000, its African American, Asian American, and Latino populations have grown. And these communities are significantly impacting the state.
In advance of Tuesday's Republican primary in Massachusetts, here are some facts on how these emerging communities are affecting Massachusetts's economy and political electorate.
1. The rapidly increasing Hispanic and Asian populations in Massachusetts have defied the state's slow population growth. Between 2000 and 2010 Asian Americans were the state's fastest-growing population group, with a total increase of 46.9 percent. During the same period the Hispanic population grew by 46.4 percent, a rate 15 times greater than the state's population as a whole. The increase in the Hispanic population alone accounted for more than 60 percent of the state's total growth from 2000 to 2009.
2. Massachusetts has a large racial gap between generations. Massachusetts youth are more diverse than older generations in the state. In 2010, 14.9 percent of children under the age of 18 in the state were Hispanic or Latino, 8.6 percent were African American, 5.6 percent were Asian American, and 4.9 percent were of mixed race. In 2010 the median age of non-Hispanic whites was 42.7, 160 percent higher than the median age for Hispanics, which was 26.2.
3. People of color now make up almost a quarter of Massachusetts's population. In 2010, 9.6 percent of the population was Hispanic or Latino, 6.6 percent was African American, 5.3 percent was Asian American, 3 percent was American Indian or Alaska Native, and 2.6 percent was of mixed race.
4. This increase is quickly translating into electoral power. Between 2000 and 2009 the Massachusetts's foreign-born population increased by 170,352, at a growth rate of 22 percent. In 2010 a full 6 percent of eligible voters in Massachusetts—256,000 people—were Latino. The pressure to turn numbers into political power will rise along with the number of eligible voters of color in the state.
5. In the 2008 presidential election, communities of color helped then-Sen. Barack Obama (D-IL) gain a resounding victory over Arizona Sen. John McCain (R). Sen. Obama won the state with 62 percent of the vote, defeating his rival by close to 26 points. With 59 percent of white voters casting their votes for Sen. Obama, support from the state's nonwhite population helped push his lead up by another 3 points. Nationally Sen. Obama received 96 percent of the African American vote and 67 percent of the Hispanic vote.
6. Massachusetts is one of the states where voter ID legislation was introduced. Massachusetts is considering proof of citizenship to register or vote this session. As many as 7 percent of U.S. citizens—13 million individuals—do not have easy access to citizenship documents. This is particularly true for those with lower incomes, the elderly, and people of color because they do not readily have such documentation, and obtaining official citizenship documents is costly. This measure will target low-income communities and suppress voter turnout.
7. Massachusetts knows quite a bit about positive immigration policies, an issue near and dear to foreign-born voters. In 2007 newly elected Gov. Deval Patrick (D) rescinded a policy established by his predecessor, former Gov. Mitt Romney (R), which allowed Massachusetts state troopers to detain and arrest anyone without proper documentation. Gov. Patrick wanted the police to spend their time "working with local communities to combat violence, drug abuse, and gun trafficking," rather than act as immigration officers. The governor also announced in June 2011 that Massachusetts would not participate in the Secure Communities deportation program because of concerns that the program was being used to deport immigrants not convicted of serious crimes, which he felt "may deter the reporting of criminal activity."
8. A Massachusetts DREAM Act has gained momentum, while support for an Arizona-style anti-immigration law remains mixed. Gov. Patrick recently came out in support of a state-level DREAM Act that would allow undocumented students in Massachusetts to pay in-state rates. On the flip side, in 2010, 53 percent of Massachusetts residents supported the Arizona anti-immigration law, S.B. 1070, but only 40 percent thought Massachusetts should pass a similar law. A group of lawmakers attempted and failed to pass similar anti-immigrant legislation in 2010.
9. Individuals of color in the state are likely to face economic hurdles. In 2010, 24 percent of African Americans, 31 percent of Latinos, and 13 percent of Asian Americans lived in poverty in Massachusetts, compared to only 7.7 percent of non-Hispanic whites. The median income of non-Hispanic white households in Massachusetts in 2010 was twice the median income of Latino households and 60 percent higher than the median income in African American households.
10. Even so, communities of color contribute significantly to the state's economy. The 2009 purchasing power of Massachusetts's Latinos totaled $13.5 billion—an increase of 434.2 percent since 1990. The 19,410 Latino-owned businesses in Massachusetts had sales of more than $2.4 billion and employed 16,628 people in 2007. Undocumented immigrants also contributed, paying $137.9 million in state and local taxes in 2010.
Vanessa Cárdenas is the Director for Progress 2050 and Angela Maria Kelley is Vice President for Immigration Policy and Advocacy at the Center for American Progress.
See also:
The positions of American Progress, and our policy experts, are independent, and the findings and conclusions presented are those of American Progress alone. A full list of supporters is available here. American Progress would like to acknowledge the many generous supporters who make our work possible.
Authors Vanessa Cárdenas
Vice President, Progress 2050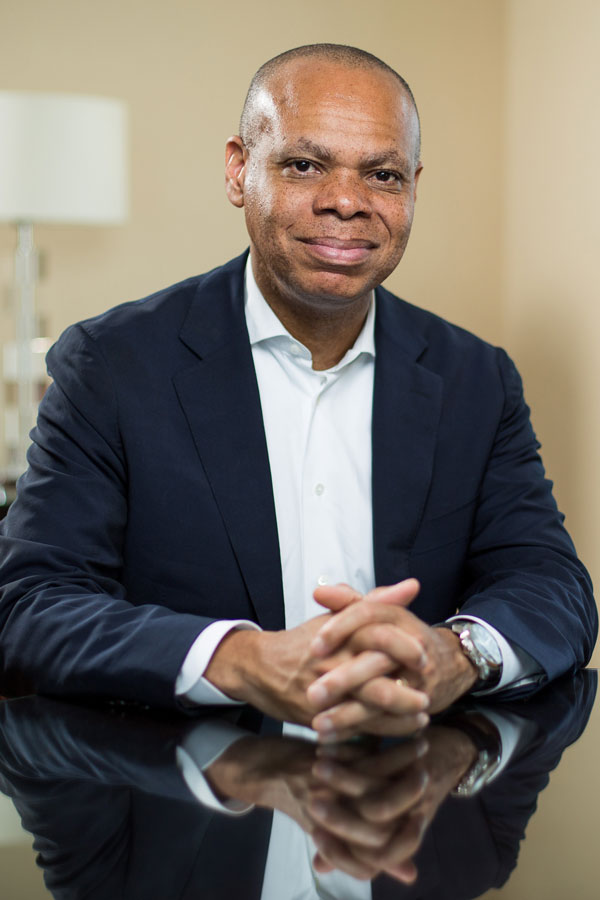 Angela Maria Kelley
Executive Director, Center for American Progress Action Fund; Senior Vice President, Center for American Progress