The Not-So-Silent Stem Cell Majority
The Not-So-Silent Stem Cell Majority
The states are reflecting the public's stance on embryonic stem cell research
The national government would do well to heed the example set by the states on supporting embryonic stem cell research.
The tremendous support for embryonic stem cell research in the states should serve as a wake up call to the national government. In the true spirit of federalism, states have acted as laboratories of democracy, demonstrating in test after test the extensive support for the research among a broad swath of Americans.
Opponents of embryonic stem cells research have slowed efforts to support scientific advancements at the national level, but states are actively responding to the people's cries for cures. Although state efforts cannot replace federal funding, regulation, and research coordination, action on the part of states has helped to move the science forward while the national government lags behind public consensus. The national government should heed the example set in the states and modernize our stem cell policy to pursue life-saving cures and strengthen American competitiveness more aggressively.
State support for stem cell research was strong in the run-up to the 2006 election. Gov. John Baldacci (D-ME) announced a new initiative to increase biomedical research funding in Maine, both private and public, to $1 billion annually by 2010, explicitly mentioning increasing funding for stem cell research. Gov. Bill Richardson (D-NM) announced a plan to spend $10 million over three years on stem cell research, including building new research facilities for adult and embryonic stem cell research. And gubernatorial candidate Eliot Spitzer promised to spend $1 billion over 10 years on stem cell research if elected in New York.
These supporters of embryonic stem cell research were well rewarded in the 2006 elections. Research proponents were extremely successful in national races, and were even more successful at the state level. Govs. Baldacci and Richardson were both reelected after their calls for increased stem cell research funding. Gov. Jim Doyle (D-WI), who made support for the research a cornerstone of his first term and of his candidacy, handily won reelection. Gov. Spitzer (D-NY) was elected in New York, and governors who support the research were also elected in Massachusetts, Maryland, Illinois, and Kansas.
Support for embryonic stem cell research also stretched beyond traditionally liberal states. Research supporters Chet Culver, Ted Strickland, and Jennifer Granholm won governor's races in Iowa, Ohio, and Michigan respectively, with all three calling on their states to loosen onerous restrictions on the research. Also, the election of Gov. Charles Crist (R-FL), an embryonic stem cell proponent, as well as the reelection of Gov. Arnold Schwarzenegger (R-CA) and Gov. Jodi Rell (R-CT) demonstrated once again the bipartisan nature of the support for this work.
Most notably, Missouri, which has long been considered a bellwether state for the nation, passed a constitutional amendment to protect embryonic stem cell research. The amendment will ensure that the science proceeds in the state, and that Missouri can continue its efforts to become a biomedical research hub.
Observing the success of the amendment, Gov. Kathleen Sebelius (D-KS) is considering a similarly worded amendment in her state in order to protect the research. Recent polling has shown that over 65 percent of Kansans support stem cell research, and almost 80 percent believed that "any stem cell research, therapies or cures that are permitted by federal law should be allowed in Kansas." This level of support is reflected in many other conservative states; a recent poll in Georgia showed that 67 percent of registered voters in Georgia support the research as well.
Now the time has come for the federal government to follow suit, and fund research using newer stem cell lines. While states have been admirable in their support for embryonic stem cell research using new stem cell lines, a less restrictive national policy is crucial to speeding the race towards life-saving cures.
States have devoted a large amount of money to the research, but their funding is dwarfed by the federal government's resources. Through 2006, 90 percent of the funding for stem cell research had come from the federal government, but remains restricted to research using older stem cell lines. Worse yet, federally purchased labs and equipment cannot be used for research on stem cell lines that are ineligible for federal funding, forcing states to waste money separating state and federally funded equipment and staff, purchasing redundant equipment, and building new laboratories.
Separate state initiatives will also lead to a patchwork quilt of regulation, with different standards and practices slowing research and leading to redundancy. More expansive federal funding and regulation is needed to provide uniform standards and effective research coordination.
The national government would do well to heed the example set by the states on supporting embryonic stem cell research. Efforts in the states to adequately fund and protect the research have been met with tremendous support among diverse constituencies across the country. The laboratories of the states have been as effective demonstrating the public support for this research as scientific laboratories have been in proving its tremendous medical potential. In the recent election, the silent majority of stem cell supporters made their voice heard loud and clear. Congress and the president would do well to listen.
The positions of American Progress, and our policy experts, are independent, and the findings and conclusions presented are those of American Progress alone. A full list of supporters is available here. American Progress would like to acknowledge the many generous supporters who make our work possible.
Authors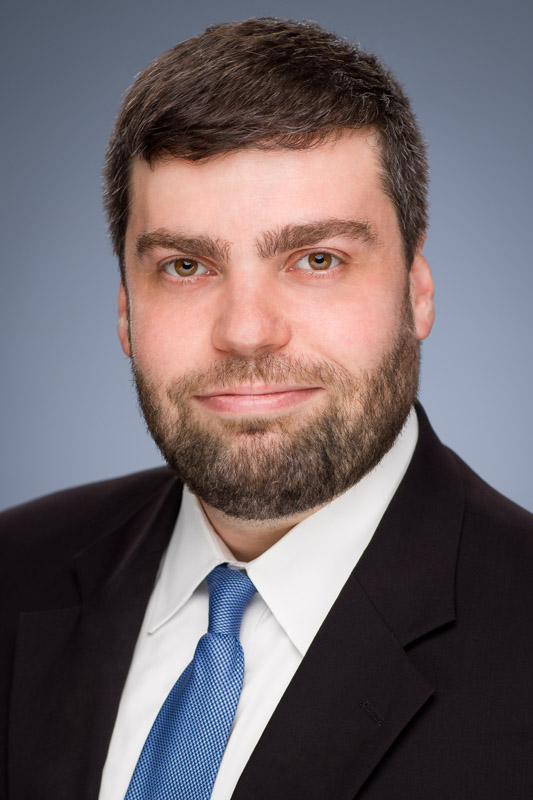 Sam Berger
Vice President, Democracy and Government Reform