The 'Dual Eligible' Opportunity
The 'Dual Eligible' Opportunity
Improving Care and Reducing Costs for Individuals Eligible for Medicare and Medicaid
Karen Davenport, Renée Markus Hodin, and Judy Feder discuss how to improve care and reduce costs for individuals eligible for both Medicare and Medicaid.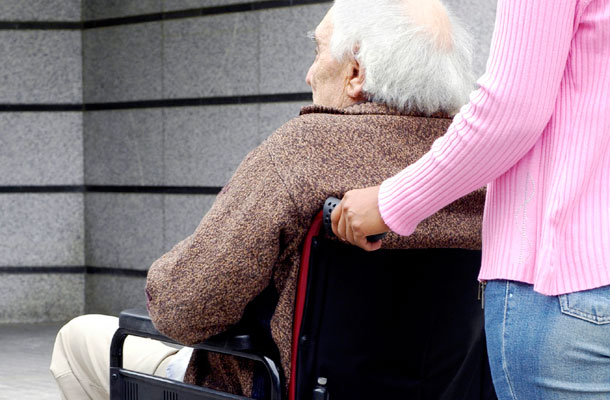 Download this report (pdf)
Download the executive summary (pdf)
Download to mobile devices and e-readers from Scribd
The 8.8 million so-called "dual eligibles," or individuals who qualify for and are enrolled in both the Medicare and Medicaid public health insurance programs, are some of the sickest and poorest patients in our nation's health care system. Not surprisingly, they are some of the most expensive patients as well. Policymakers and program managers have long sought solutions for improving the quality and efficiency of care delivered to these individuals.
Implementation of the Affordable Care Act, the health reform law enacted in March 2010 offers new opportunities for achieving these goals by experimenting with different approaches to see what works. One of those options is to allow the states to assume full financial and programmatic responsibility for managing the health care of dual eligibles, in contrast to today's practice of sharing the financial costs and management challenges related to these patients across two programs—one managed by the states and the federal government (Medicaid) and one managed only by Washington (Medicare)—each with different coverage and payment parameters. Other approaches may be identified and tested through demonstration programs authorized by the new law.
These opportunities must be pursued, however, only under circumstances that lead to better health outcomes for this group of particularly sick and poor individuals. The Centers for Medicare and Medicaid Services, or CMS, which manages the two public health insurance programs at the Department of Health and Human Services, has two new avenues for improving care for dual eligibles. One is the new Federal Coordinated Health Care Office, which is charged with improving integration between the two programs, eliminating cost-shifting between Medicare and Medicaid, and improving quality of care. And the other is the Center for Medicare and Medicaid Innovation, which is charged with identifying a range of pilot projects related to the reform of health care payment and delivery systems, with particular emphasis on improving the coordination, quality and efficiency of care—steps that can benefit dual eligibles in particular.
These two new offices within CMS offer a range of new opportunities to improve the care of dual eligibles while lowering the costs of their care. As both new offices begin to make program decisions to implement the new health reform law, we believe they should embrace five key principles:
Start with a well-designed health care delivery system.
Ensure strong beneficiary protections.
Engage dual eligibles and their families in program design.
Ensure combined Medicare/Medicaid funds enhance health care delivery.
Establish a culture of quality improvement.
In the pages that follow this paper will detail how these principles can be applied in practice by CMS and its two new offices. But first will come a brief presentation of who dual eligibles are and why they have special needs, and then what lessons we can learn from existing practices and key health care demonstration programs designed to improve the quality of care and lower the cost of that care for dual eligibles. Armed with this analysis, we advance recommendations for improving the health care of individuals eligible for Medicare and Medicaid—recommendations that reflect the practical needs of these patients and the progressive values that underpin the common good in our society.
Karen Davenport is the Director of Health Policy and Judy Feder is a Senior Fellow at the Center for American Progress. Renée Markus Hodin is the Director of the Integrated Care Advocacy Project at Community Catalyst.
Download this report (pdf)
Download the executive summary (pdf)
The positions of American Progress, and our policy experts, are independent, and the findings and conclusions presented are those of American Progress alone. A full list of supporters is available here. American Progress would like to acknowledge the many generous supporters who make our work possible.