The Biden Administration's Use of Immigration Parole Authority Is Both Lawful and Smart
The Biden Administration's Use of Immigration Parole Authority Is Both Lawful and Smart
This fact sheet summarizes a recent Center for American Progress report on the Biden administration's strategic use of its lawful parole authority to enhance migration management.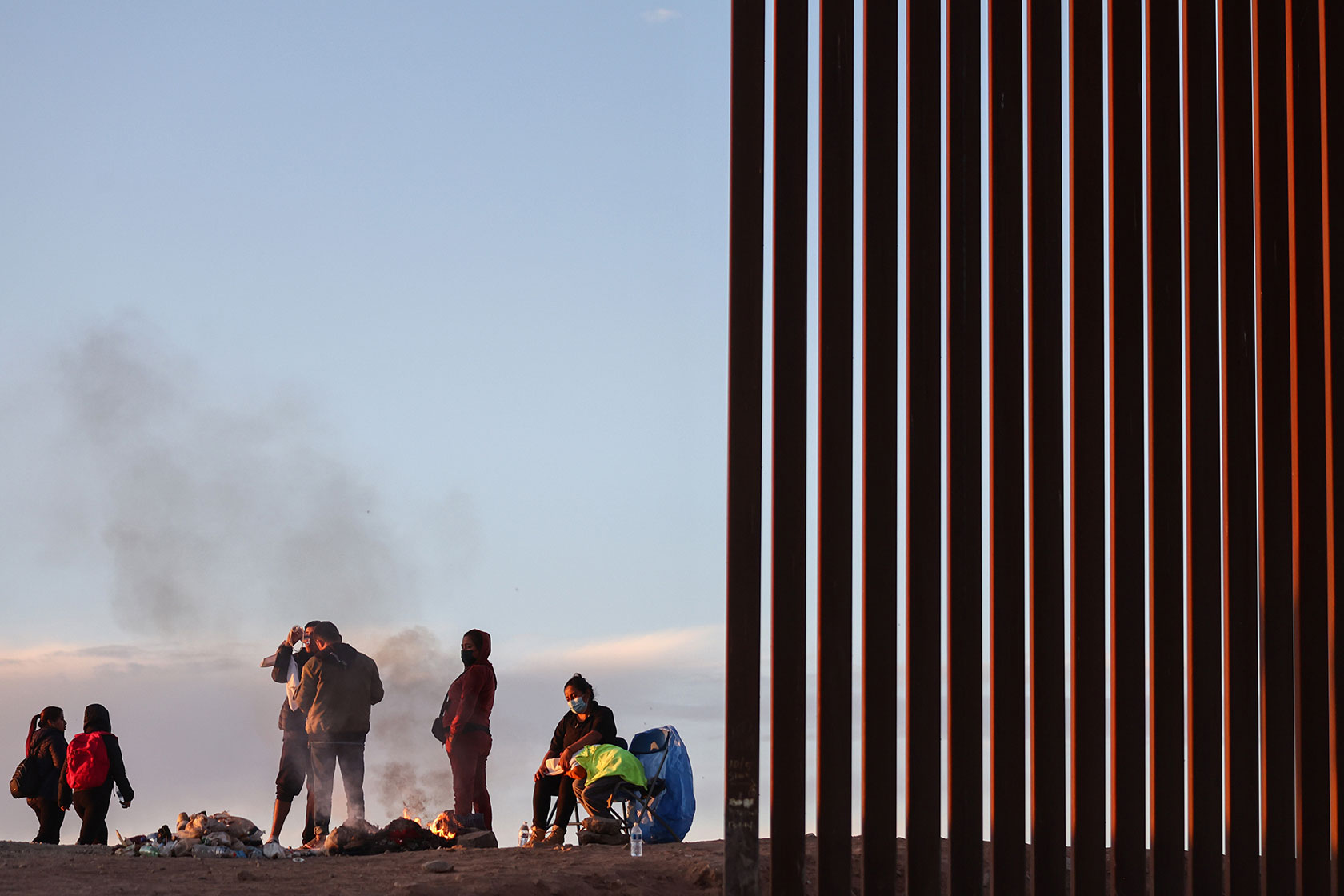 Read the full report
The accompanying report outlines how legal challenges to new immigration parole processes lack merit and will undermine border management efforts and regional migration solutions if they are successful.
In January 2023, the Biden administration announced a series of measures to improve border security, reduce irregular migration, and promote safe and orderly pathways for people to come to the United States. To advance the administration's work with partners throughout the Western Hemisphere in support of regional migration solutions, the administration has committed to using both new and existing migration pathways to reduce the pressures of irregular migration by channeling people through orderly alternatives.
One pathway—modeled on previous Biden administration initiatives—involves the use of the statutory "parole" authority to facilitate the entry into the United States of a combined total of up to 30,000 nationals from Cuba, Haiti, Nicaragua, and Venezuela (CHNV) each month. Notably, this pathway utilizes an authority that has existed in immigration law for more than 70 years and has been used by both Democratic and Republican administrations. A second pathway builds on the administration's use of the mobile application CBP One to allow any person within a certain geofenced area to schedule an appointment at select U.S. land ports of entry along the southwest border, including to request protection.
If the lawsuit is successful and the administration is blocked from administering these processes, the situation at the border will become increasingly chaotic and the president's ability to conduct foreign relations and promote regional solutions to migration challenges will be undermined.
In response to the Biden administration's January announcement, 20 Republican state attorneys general, led by Texas, filed a lawsuit challenging the CHNV parole processes. Although the district court should have quickly dismissed the meritless case, it appears to be headed toward a June trial date before a judge selected by the plaintiff states. If the lawsuit is successful and the administration is blocked from administering these processes, the situation at the border will become increasingly chaotic and the president's ability to conduct foreign relations and promote regional solutions to migration challenges will be undermined.
The CHNV parole processes are legal
The Immigration and Nationality Act grants the U.S. secretary of homeland security the discretionary authority to "parole into the United States temporarily under such conditions as he may prescribe only on a case-by-case basis for urgent humanitarian reasons or significant public benefit any [noncitizen] applying for admission to the United States." Congress left the terms "urgent humanitarian reasons" and "significant public benefit" to the agency's reasonable interpretation.
The Federal Register Notices (FRNs) implementing these parole processes amply explain the secretary's judgment that the use of parole will address urgent humanitarian reasons and advance a significant public benefit. That judgment is entitled to substantial deference due to the fact that the creation and ongoing operation of these parole processes was an integral part of bilateral and multilateral negotiations with foreign leaders in the region—a core Article II power of the executive.
While the plaintiff state attorneys general complain that the CHNV parole processes were adopted without going through notice-and-comment rulemaking, with the exception of the international entrepreneur rule, that appears to be the case with every programmatic use of parole to facilitate entry into the country in U.S. history. In fact, the FRNs contain far more robust and transparent justification than prior uses of parole.
The state plaintiffs also argue that grants of parole will not be done on a "case-by-case" basis because the number of individuals paroled will be too large and "entire categories" of people will be paroled. However, as U.S. Solicitor General Elizabeth Prelogar explained to the U.S. Supreme Court, the procedural element of a case-by-case adjudication is satisfied when the agency gives individualized attention to each noncitizen to assess whether there are reasons not to grant parole. Moreover, Congress "nowhere suggested that there is a numerical cap on the number of people who can receive parole." The solicitor general's analysis is consistent with the long-standing legal interpretation of the U.S. Department of Homeland Security (DHS) and its predecessor agency, the Immigration and Naturalization Service.
CHNV parole applicants must satisfy criminal and security background checks and be evaluated on the basis of additional requirements, including their immigration history in the United States and whether they adhered to certain specified prohibitions on irregular migration. This will determine whether they may be granted advance travel authorization to fly to a port of entry, at their own expense, where they will be evaluated by U.S. Customs and Border Protection (CBP) to determine whether parole is warranted as both a matter of law and a favorable exercise of discretion before they are permitted to enter the United States.
The CHNV parole processes are working
Preliminary data suggest the parole processes have been highly effective at helping to reduce irregular migration and directing people to use the new pathways. After the administration first implemented the Venezuela parole process with a 24,000-person cap on October 12, 2022, U.S. Border Patrol encounters of Venezuelan nationals immediately dropped sharply and continued to decrease over a three-month period, including after the numerical cap was lifted as part of the January announcement.
With respect to Cuban, Haitian, and Nicaraguan nationals, a similar decrease was observed in the 16 days after the administration announced its package of reforms in January; Border Patrol encounters dropped 92 percent over that period, from 928 per day to 92 per day. CBP data show that encounters of Cuban, Haitian, Nicaraguan, and Venezuelan nationals between ports of entry at the southwest border remained low through March.
To understand how these parole processes are enhancing border management, it is critical to understand the alternative. When greater numbers of individuals are encountered at the border by CBP personnel than DHS can safely and efficiently process and detain, such people are lawfully considered for parole using the same statutory authority relied on by the CHNV parole processes. Between October 2021 and June 2022, DHS paroled into the country an average of nearly 38,000 applicants for admission each month and released into the United States, through parole or otherwise, an average of nearly 77,000 applicants for admission.*
As CBP encounters with Cuban, Haitian, Nicaraguan, and Venezuelan nationals have plummeted since the implementation of the parole processes, the CHNV parole processes are best understood not as facilitating the entry into the United States of 30,000 additional individuals per month, but rather enhancing the parole-determination process for some number of individuals—and potentially a greater number of individuals—who likely would have been considered for parole in any event.
Rather than having parole determinations made in CBP holding facilities and U.S. Immigration and Customs Enforcement detention centers for people who have not previously undergone any advanced consideration by DHS, these processes control who from these countries will be considered for parole (that is to say, individuals with qualified financial supporters who already have been vetted); how many people will be considered for parole (up to 30,000 per month from four countries); and where parole determinations will be made (at airports throughout the country that are largely free of the immediate pressures attendant to enforcement settings).
If the plaintiff states succeed in blocking the CHNV parole processes and closing down this pathway, it will significantly increase pressure on CBP personnel who have the immediate responsibility of encountering and processing individuals at and between land ports of entry.
The government of Mexico has also made clear that the suspension of the CHNV parole processes will prompt Mexico to cease accepting the expulsion, return, or removal of tens of thousands of nationals from these four countries each month, as that agreement was "predicated, in primary part, on the implementation of these processes." And as the United States is presently unable to effectively repatriate most or all Cuban, Haitian, Nicaraguan, and Venezuelan nationals, this would also likely increase the irregular migration of people from these countries to the United States.
The United States needs more migration pathways, not fewer
Read the full report
The Biden Administration's Use of Immigration Parole Authority Is a Smart and Lawful Approach to Today's Migration Challenges
Report
The Biden Administration's Use of Immigration Parole Authority Is a Smart and Lawful Approach to Today's Migration Challenges
---
Conclusion
Congress granted the U.S. secretary of homeland security the discretionary authority to parole individuals into the country under certain circumstances and has entrusted the executive to make reasoned and reasonably explained judgments regarding whether those circumstances have been met in individual cases. The CHNV parole processes are valid exercises of that statutory authority, and they are currently helping the administration realize the significant public benefits anticipated by the secretary when the processes were created.
The administration should continue to build on its smart and successful parole processes, consistent with the requirements in statute and in furtherance of its various partnerships with leaders throughout the Western Hemisphere, to channel migration through this orderly and humane process. Greater creativity is also needed to ensure that CBP One can genuinely expand the opportunity for people to seek protection without first having to undertake a dangerous journey—and without punishing those who took such a journey out of necessity. Combined with other litigation designed to curtail the lawful use of parole, where necessary, to address processing challenges and detention constraints at the border, the lawsuit challenging the CHNV parole processes—if it succeeds—will take badly needed options off the table for the executive and create more chaos and dangerous conditions at the border and beyond.
*Author's note: See docket entries 115, 119, 124, 129, 133, 136, 139, 140, and 143 in "State of Texas v. Joseph R Biden (2:21-cv-00067)."
The positions of American Progress, and our policy experts, are independent, and the findings and conclusions presented are those of American Progress alone. A full list of supporters is available here. American Progress would like to acknowledge the many generous supporters who make our work possible.
Author Senior Fellow
Team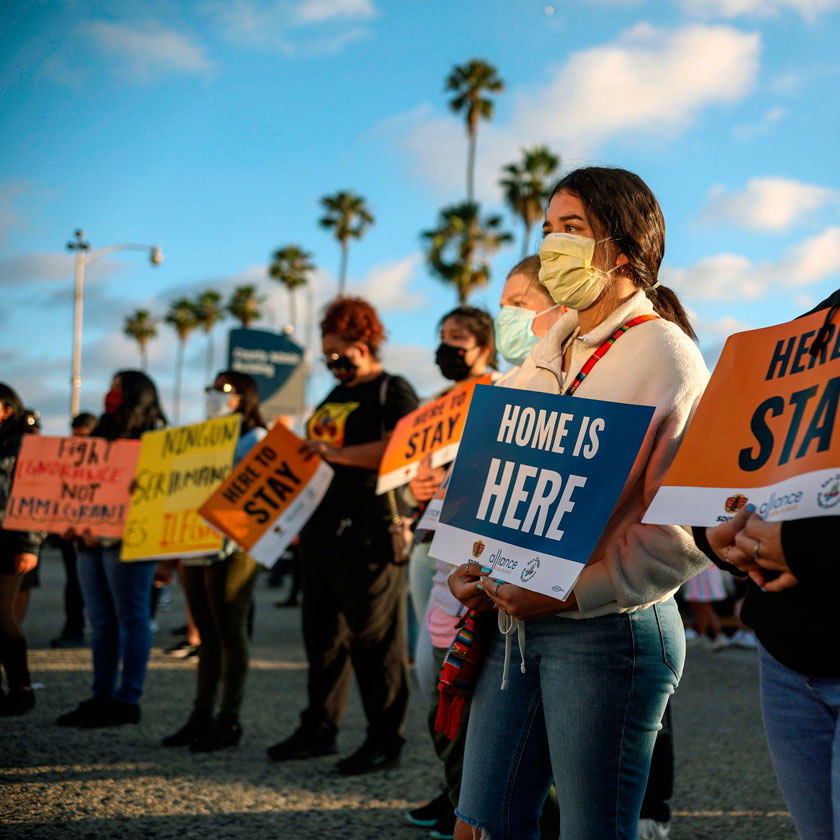 We aim to create a fair, humane, and workable immigration system in the United States through comprehensive data analysis, research, and advocacy.