States Are Making Progress on Expanding Access to Driver's Licenses
States Are Making Progress on Expanding Access to Driver's Licenses
Recent wins in state legislatures prove that expanding access to driver's licenses for undocumented individuals benefits entire communities while promoting further integration of immigrant communities.
On June 17, activists lining the galleries of the New York Legislature erupted in celebration as the "Green Light" bill passed the Senate, the culminating moment in a decades-long battle to allow individuals access to driver's licenses regardless of their immigration status. This summer, both New York and Oregon joined a group of 12 states, and the District of Columbia, who offer driver's licenses for undocumented individuals. These efforts to expand access to licenses represent significant wins for local advocacy groups and a move by state governments to promote a narrative that embraces local immigrant communities.
In 2005, the REAL ID Act, which standardized the process for issuing licenses and IDs, created a pathway for states to issue driver's privilege cards—essentially, driver's licenses that cannot be used for federal identification purposes—for undocumented individuals. Prior to the passage of the REAL ID Act, states had independently created a system for issuing licenses, and a couple had offered undocumented residents access to them. Under the REAL ID system, the first state to offer such access was Utah in 2005, though most states that now offer undocumented individuals access to driver's licenses have only done so since 2013.
The benefits of expanding access to driver's licenses are broad. When all residents have access to a license, public safety improves for the entire community. This includes safer roads, proper police records, a higher number of insured drivers, and reduced fear of interaction with law enforcement officials. Moreover, recent studies find that providing all individuals with access to driver's licenses decreases the amount of hit-and-run accidents. In Connecticut, for example, after the state expanded access to driver's licenses in 2016, the total amount of hit-and-run accidents declined by 9 percent over the next three years. Having a form of official identification also increases access to financial and public services, such as the ability to open bank accounts and use public libraries and city-owned recreational areas. Additionally, registrations for new driver's licenses increase state and local revenue. In New York, for instance, license and car registrations from undocumented drivers are estimated to create an additional $57 million in annual revenue.
Fortunately, while the Trump administration continues to implement policies at the federal level that discriminate against immigrant communities, state governments are pushing back and recognizing the benefits of providing all residents access to licenses regardless of their status.
This year's victories in New York and Oregon point the way forward for other states looking to support their immigrant communities and expand access to driver's licenses.
New York: Years of statewide coalition work prove successful
The battle for driver's licenses is nothing new in New York. In 2007, then-Gov. Eliot Spitzer (D) issued an executive order expanding access to driver's licenses but quickly reversed course in the face of intense political backlash. More than a decade later, years of grassroots campaign work culminated in the passage of New York's Driver's License Access and Privacy Act, more commonly referred to as the Green Light law, which allows undocumented individuals above the age of 16 to apply for a non-federal-use driver's license beginning in December 2019.
In 2017, various immigrant rights and advocacy groups representing undocumented populations across the state formed the Green Light NY: Driving Together coalition with the goal of increasing access to driver's licenses for all New Yorkers. Since then, the coalition spearheaded a series of rallies, press conferences, and canvassing efforts in urban and rural areas—from local community centers to the steps of the state capitol—in order to build support networks that included business leaders, insurance agencies, and law enforcement officials, as well as to highlight the benefit that driver's licenses would have for immigrant communities and New York at large.
Groups in rural areas of the state in particular emphasized the need for undocumented individuals to be able to drive legally due to limited public transportation infrastructure. Meanwhile, local leaders voiced their support for the Green Light bill and amplified the benefits of expanding access to driver's licenses. In May 2018, for example, the Poughkeepsie Common Council unanimously passed a resolution calling for the bill to be considered in the state Legislature, and a year earlier, then-Mayor of Syracuse Stephanie Miner (D) held a press conference in support of legislation surrounding driver's licenses.
Learning from the failed 2007 efforts to expand access to licenses, Sen. Luis Sepúlveda (D), the lead sponsor of the Green Light legislation, held informational briefings across the state that focused on the bill's bipartisan appeal—such as the economic benefits of expanded driver's licenses—in order to win the support of moderate legislators and swing-district representatives. In the final weeks before the bill's passage, polling conducted by Siena College Research Institute showed an increase in support for Green Light, particularly among suburban and moderate voters.
The work of the Green Light NY coalition and its allies is not over. The implementation of the law will require intensive planning and educational efforts, as 752,000 individuals are now eligible for a driver's license, 265,000 of whom are expected to apply for one. Nor have opponents of the legislation given up: Several New York counties have filed lawsuits challenging the Green Light law. Regardless, the passage of Green Light represents a significant win for the immigrant community of New York.
Oregon: Changing immigration climate signals new opportunity for legislation
The same month that the Green Light bill passed in New York, Oregon passed the Equal Access to Roads Act, H.B. 2015, which was signed into law by Gov. Kate Brown (D) on August 9 and will take effect in January 2021. Like New York's Green Light law, the Equal Access to Roads Act allows undocumented residents to apply for a state driver's license.
Through 2013, a law allowed undocumented individuals in Oregon to apply for driver's licenses. In 2014, however, voters struck down the law in a referendum that was boosted by a campaign organized by Oregonians for Immigration Reform, a prominent anti-immigrant group in the state.
Causa Oregon—a statewide organization spearheading a coalition of civil rights advocates, labor unions, businesses, and elected officials in favor of expanding access to driver's licenses—led the charge to pass H.B. 2015. The bill faced significant opposition in the Joint Transportation Committee, particularly over its emergency clause, which allows legislators to pass the bill without referring it to voters. In order to see the bill through committee, advocacy groups organized a series of phone-banking efforts and public support campaigns.
Additionally, legislators voiced concern over the security measures of the bill, fearing that U.S. Immigration Customs Enforcement (ICE) and other federal agencies would target Department of Motor Vehicles (DMV) records to gain personal, identifiable information. In response, the Oregon American Civil Liberties Union worked with Rep. Diego Hernandez (D), one of the bill's co-sponsors, to write privacy provisions that would protect personal information from being shared with ICE and other federal agencies.
The successful passage of the Equal Access to Roads Act, and the legislation's ability to overcome intense opposition, provides a pathway for future state policies to further integrate immigrant communities.
Conclusion
While the Trump administration continues to dismantle the immigration system as we know it, local advocacy groups and state governments are addressing the needs of their immigrant communities. Since the 2018 midterm elections, eight additional states have introduced legislation to expand access to driver's licenses for undocumented individuals, illustrating the rising support across the country for these types of positive, integration-focused laws. These states should view the extensive work of advocates and legislators in New York and Oregon as a roadmap for securing wins in their respective legislatures.
Sofia Carratala is the special assistant for Immigration Policy at the Center for American Progress.
The positions of American Progress, and our policy experts, are independent, and the findings and conclusions presented are those of American Progress alone. A full list of supporters is available here. American Progress would like to acknowledge the many generous supporters who make our work possible.
Authors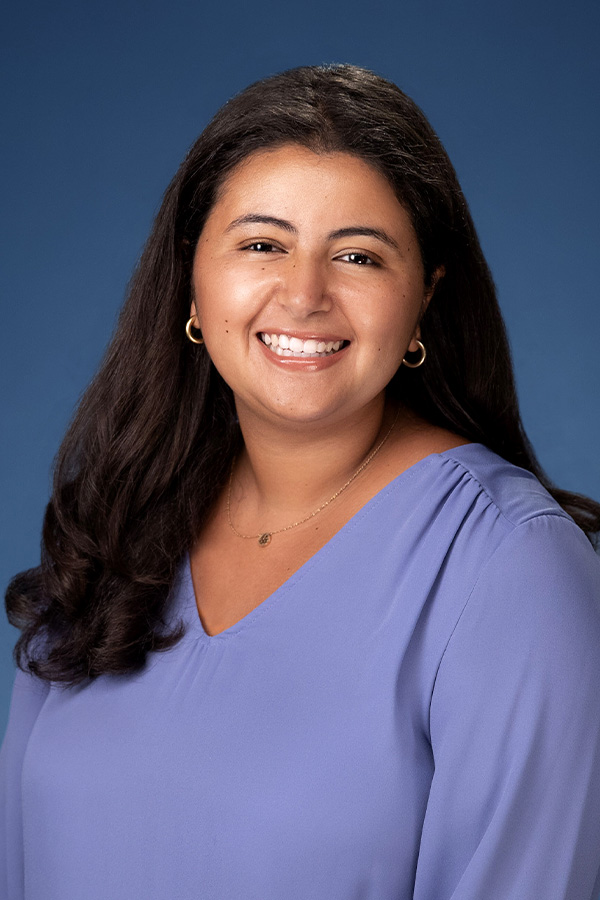 Sofia Carratala
Former Executive Policy Associate