What States Can Do to Fight Corruption and Empower Voters
What States Can Do to Fight Corruption and Empower Voters
State and local leaders can take action to fight back against big money and special interests—and put the public back in charge.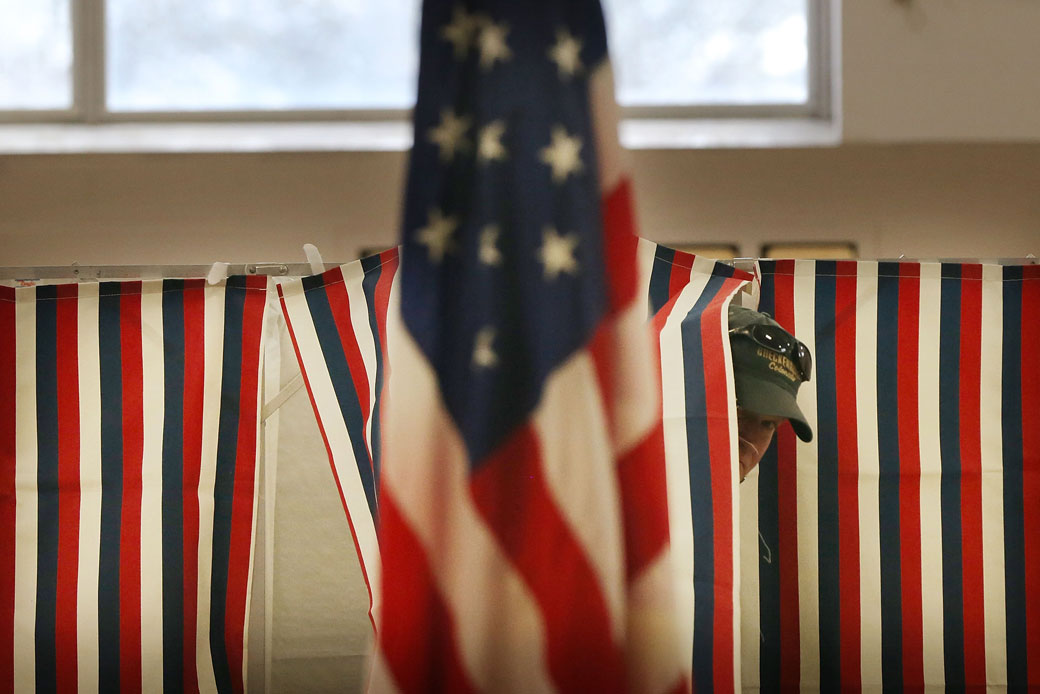 Americans should be governed by elected officials who represent them. All too often, however, the public's concerns—from health care to wages to the environment—take a back seat to the concerns of the corporations and superrich Americans who bankroll political campaigns. To add insult to injury, many elected officials, rather than working to unrig the system, have tried to insulate themselves from accountability by making it harder for citizens to vote and locking them out of the political process.
This system is fundamentally corrupt, and Americans are tired of it.1 They are looking for state and local leaders who have the courage to be part of the solution. Below are several ideas that can help state leaders tackle corruption, empower voters, and show that they believe in a system that works for everyone.
Ensure that public servants serve the public, not special interests
Enact small-donor public financing: With citizen-funded elections, the big-money, special interest system for funding campaigns is replaced with a small-money system funded by regular people.2 For example, Washington, D.C., recently adopted a program in which every $1 in small contributions to local candidates is matched with $5 in public funds—in addition to conditional grants—so that candidates can run competitive, citizen-powered campaigns. Meanwhile, Seattle has implemented a democracy voucher system that lets everyone contribute to campaigns by providing each resident with four $25 vouchers to support local candidates. Such systems allow candidates to run for office without kowtowing to Wall Street bankers or K Street lobbyists; the only support they need is from the residents of their district.
Enhance disclosure in order to expose big donors: In recent elections, a shadow campaign has been waged outside of the official campaigns of candidates. Big donors have set up dark money organizations—political groups disguised as social welfare nonprofits in order to spend big money while keeping their donors anonymous.3 States can crack down on this secret spending by strengthening disclosure laws.4 For example, California has already taken steps in this direction by enacting the DISCLOSE Act and, more recently, the Social Media DISCLOSE Act.5
Ban lobbyist fundraising: In most states, there are limits on how much money any one individual can give to a political campaign. But special interest lobbyists go around these limits by raising money from deep-pocketed clients and colleagues and then handing whole stacks of checks to politicians. This practice simply shouldn't be allowed. At least nine states already restrict or prohibit lobbyist fundraising; others should follow suit.6
Make voting accessible to all Americans and make every vote count
The positions of American Progress, and our policy experts, are independent, and the findings and conclusions presented are those of American Progress alone. A full list of supporters is available here. American Progress would like to acknowledge the many generous supporters who make our work possible.