The State of the U.S. Labor Market for Black Women: Pre-July 2017 Jobs Release
The State of the U.S. Labor Market for Black Women: Pre-July 2017 Jobs Release
On Black Women's Equal Pay Day, let's discuss how black women are doing in the labor market.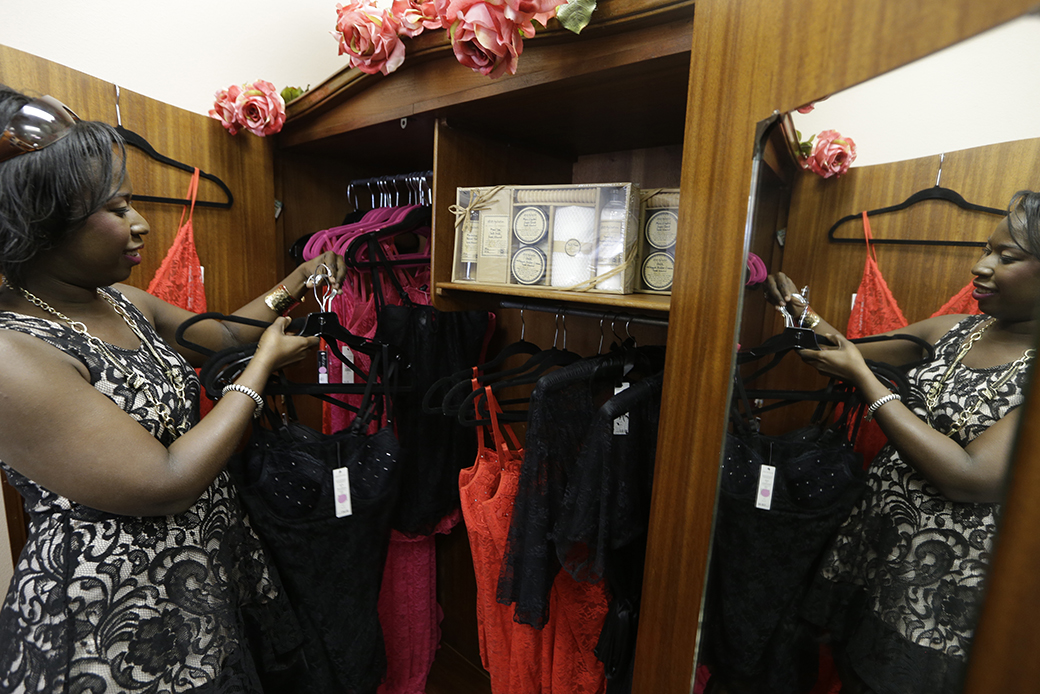 This column contains a correction.
Black Women's Equal Pay Day falls on July 31 this year, just days before the Bureau of Labor Statistics' monthly jobs report for July is released on Friday. While white women make around 75 percent of white men's annual earnings, black women make only 63 percent of white men's annual earnings. This means that while Equal Pay Day for  women overall—the date until which women need to work through 2017 to earn as much as men did in 2016 alone—fell on April 4, 2017, black women must work through July 31 to earn as much as white men did in 2016.* This can have dire consequences, especially when compounded with other obstacles black women face in the labor market.
Black women have lower labor force participation, higher unemployment, and are more likely to be working part time for economic reasons than white men. The combination of these factors means that black women and their families may have a difficult time achieving economic security and social mobility. Black women's equal pay is especially important for family income, as black mothers have the highest rates of being the primary or sole breadwinner for their families: 70 percent of black mothers were breadwinners in 2015. All of these things, combined with the extremely low levels of wealth held by African American families, spell serious economic insecurity for those households. Black women need equal pay and access to good jobs in the labor market to ensure economic security for themselves and their families.
Furthermore, attention to economic outcomes for black women should guide monetary and economic policy. When one group of workers is consistently left behind on multiple metrics of economic opportunity, there is still room to tighten the labor market and ensure equitable access to opportunity. The Federal Reserve decided not to raise interest rates last Wednesday; however, it does plan to raise interest rates soon. A tight labor market disproportionately helps those with the highest barriers and obstacles in the labor market, such as people of color, the formerly incarcerated and those with disabilities. A stable interest rate could help these groups achieve greater labor market successes.
Median wage
As mentioned above, black women make significantly less money than both white men and white women. However, the gender wage gap between white women and white men has narrowed at a quicker pace than the gap between black women and white men. The figure below presents the gender wage gap for a subset of white and black women—those ages 25 to 54—also known as "prime-age workers." This analysis focuses on prime-age workers because they are the driving force of the economy, though study of the gender wage gap at all ages can provide different and important insights. In 1976, prime-age black women made 53 cents and prime-age white women made 57 cents to prime-age white men's dollar. In 2016, these numbers were 61.8 cents and 75.3 cents, respectively. Since 1976, the prime-age white women's pay gap has narrowed by almost 19 cents, while the prime-age black women's gap has narrowed by only 9 cents.
Labor force participation
Black women have had historically higher labor force participation than white women; although their rates have converged over time, black women continue to have slightly higher labor force participation rates than white women. Among prime-age women, black and white women have similar labor force participation rates. Both black and white prime-age women have seen their labor force participation gains plateau since peaking in the late 1990s at around 79 percent. Within each race, there exists a large disparity between men's and women's labor force participation rates, but this disparity is most pronounced with prime-age white men, who have a labor force participation rate that is more than 12 percentage points higher than the rates for prime-age black women and white women. This stagnation in women's labor force participation rates differs from other advanced economies, where the labor force participation rates for women have been rising, and could be due to the United States' lack of family-friendly policies, such as parental leave, and part-time work entitlements.
Unemployment
Although prime-age black women have labor force participation rates similar to those of white women, their unemployment rates differ significantly. Black women have twice the unemployment rate of white men and women. As shown in the figure below, this racial unemployment gap has narrowed little over time, indicating that more needs to be done to eliminate labor market barriers for black women.
Part-time employment
Black women work part time less than white women; however, black women who do work part time are more likely to do so because they cannot find full-time work. Black women have the highest rates of involuntary part-time employment, when compared to white women, white men, and black men. Involuntary part time or, part time for economic reasons, is a measure of underemployment and indicates that these workers wanted full-time work but were unable to find it.
Overall economy
Overall, the economy is growing and unemployment is at prerecession levels. However, Figure 5 indicates that the employment rate—the percentage of the whole population that is employed—remains below prerecession levels, meaning that a larger percentage of people fall outside the labor market now than in 2006. This likely indicates that many people have exited the labor market due to long-term unemployment and have not yet re-entered. Additionally, although the unemployment rate has returned to prerecession levels, certain demographics still face extremely high levels of unemployment and underemployment. It is important to keep different demographics in mind when evaluating the state of the economy to ensure a healthy labor market for all.
Conclusion
Comparatively lower pay and worse labor market outcomes compound to put black women and their families in an especially economically precarious position. The structural disadvantages that black women face can also be a drag on the entire economy when these workers are not able to achieve their full potential. Policymakers and economists need to make sure to consider the challenges of black women and other populations that face high labor market barriers when evaluating the health of the labor market and implementing policies that affect the labor market.
Annie McGrew is a special assistant for the Economic Policy team at the Center for American Progress. Kate Bahn is an economist at the Center.
* Correction, October 25, 2017: This column has been corrected to reflect that the overall gender wage gap compares the earnings of all women to all men.
The positions of American Progress, and our policy experts, are independent, and the findings and conclusions presented are those of American Progress alone. A full list of supporters is available here. American Progress would like to acknowledge the many generous supporters who make our work possible.
Authors Annie McGrew
Research Assistant Kate Bahn
Economist