State Jobs Gains on the Rise in 2012
State Jobs Gains on the Rise in 2012
As the benefits of the Recovery Act of 2009 wind down, employment is picking up in states hit hard by the Great Recession.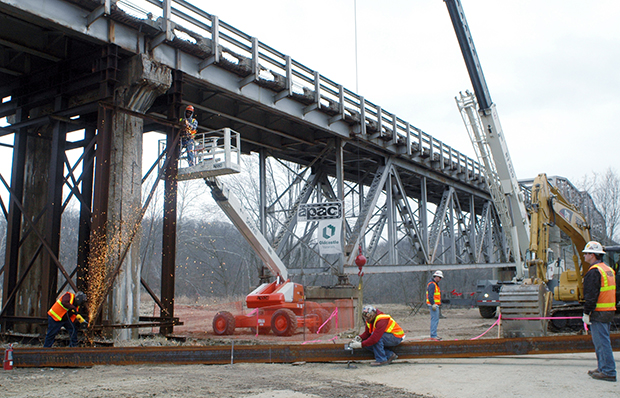 The continuing U.S. economic recovery from the Great Recession, powered first by the American Recovery and Reinvestment Act of 2009 and then by a variety of measures taken by the Obama administration, is rapidly translating into clear jobs gains in states across our nation.
First the national picture. In September the unemployment rate fell to 7.8 percent, its lowest point since President Obama took office in late January 2009. As he was sworn in, the economy was shedding jobs at an unprecedented rate of more than 20,000 jobs each day. The job losses continued at a rapid pace until he signed the Recovery Act into law, after which the pace slowed. The economy began adding, not losing, jobs each month by March 2010.
That the unemployment rate is back down below 8 percent is a testament to the success of this and other policies implemented by the Obama administration and the 111th Congress, which was in session in 2009 and 2010. The Recovery Act stemmed the tide of job losses by investing in infrastructure, developing green energy, providing aid to states for education, and extending unemployment benefits for Americans laid off or unable to find work. Congress approved approximately $800 billion in spending, all of which helped stimulate the ailing economy and get Americans back to work.
Now let's look at some key state employment numbers.
In Nevada, hit especially hard by the housing crisis and subsequent economic downturn, unemployment dropped from 12.1 percent in August 2012 to 11.8 percent in September. This is down from a high of 14 percent in October 2010. Nevada received nearly $2 billion in grants and contracts from the Recovery Act, as well as an additional $1 billion in loans.
One grant awarded to the Carson City, Nevada, school district created more than 5,000 jobs and helped to support public elementary, secondary, and postsecondary education. By investing in education, projects like this one helped create jobs when Nevadans needed them most, while at the same time strengthening the state's prospects for competitive economic growth in the future.
Nearby, Colorado's unemployment rate also dropped 0.2 percentage points in September, down to 8 percent. The unemployment rate in the Denver metropolitan area dropped even more, falling 0.5 percentage points, to 7.7 percent. Colorado also received substantial funds from the American Recovery and Reinvestment Act, which totaled nearly $5.7 billion. Many of these funds went to the state's schools, universities, and community colleges, while others went toward investments in renewable energy and infrastructure. In the second quarter of 2012 alone (the most recent data available), continuing investments from the Recovery Act helped create more than 3,000 jobs.
Florida, another state walloped by the housing crisis and economic recession, received one of the largest bumps from the 2009 economic stimulus package, with funds totaling more than $11 billion. After struggling with an unemployment rate of more than 10 percent for 31 consecutive months, Floridians are back to an unemployment rate of 8.7 percent, 0.5 percentage points below where it was during President Barack Obama's first full month in office.
In urban Miami, we see the same story. Unemployment is at 8.9 percent, down 0.4 percentage points from last month and back to its February 2009 level. Nearly $900 million of Recovery Act funds came in the form of contracts with Florida employers. The majority of these funds are still flowing into local economies, supporting thousands of jobs ranging from construction and transportation to dredging and manufacturing.
Then there's North Carolina, where $7.6 billion in funds helped to bring the unemployment rate down from a high of 11.4 percent in February 2010 to 9.6 percent last month. Most of these funds have gone to education, transportation, and infrastructure, but programs supporting job training and providing assistance to those searching for work were also included. In the first quarter of 2011, these funds helped create nearly 30,000 jobs.
Neighboring Virginia's unemployment rate never went above 7.3 percent, and it is now holding steady at 5.9 percent. More than $6.4 billion in aid was allocated for Virginia in the Recovery Act. This money helped to improve the state's schools, roads, airports, and bridges and employ the workers who better them.
With a national unemployment rate of 7.8 percent, it is clear that there is still much work to be done in the months and years ahead. But it is important to remember the policies and leadership that helped put us on a path toward a steady and ongoing economic recovery. President Obama and the 111th Congress's American Recovery and Reinvestment Act provided the boost our economy needed, helping keep more Americans at work and productive when our nation needed it most.
Heather Boushey is a Senior Economist with the Center for American Progress. Jane Farrell is a Research Assistant with the Economic Policy team at the Center.
The positions of American Progress, and our policy experts, are independent, and the findings and conclusions presented are those of American Progress alone. A full list of supporters is available here. American Progress would like to acknowledge the many generous supporters who make our work possible.
Authors Heather Boushey
Senior Fellow Jane Farrell
Research Associate