Smart on Crime: An Alternative to the Tough vs. Soft Debate
Smart on Crime: An Alternative to the Tough vs. Soft Debate
The choice between being soft or tough on crime is a relic of the past. The question now is whether you are smart on crime.
Over the past five years, the momentum to reform the criminal justice system reached a crescendo as communities and their elected leaders across the country looked to enact smart criminal justice policies to make the system more effective and equitable for all. Yet the widespread attention and energy behind reform efforts is relatively recent and is at risk because government leaders still guard against being labeled "soft on crime."
The threat of that epithet has haunted politicians and candidates for decades and continues to have an impact today, even as crime rates are half of what they were 30 years ago and as research and practice since then have demonstrated more effective, comprehensive approaches to public safety. Take, for example, a recent episode where the U.S. Department of Justice alleged that New York City was experiencing significant increases in gang-related murders due to "soft on crime" policies. In response, Mayor Bill de Blasio (D) and Police Commissioner James O'Neill blasted the Justice Department's faulty statistics—New York City had record lows in crime in 2016—and took particular issue with the "soft on crime" label, calling it "insulting" and demanding that it "be renounced immediately."
The debate between being tough or soft on crime is rhetorical and has no value in the criminal justice conversation today. Communities now are looking to be "Smart on Crime"—that is, to pursue policies that are thoughtful, fair, and effective. Smart on Crime is shorthand for a set of criminal justice principles that supports a comprehensive approach to criminal justice reform. It emphasizes the use of evidence and data to inform policies, encourages alternatives to arrests and incarceration, and protects against disparities at every level. Instead of a one-size-fits-all strategy centered on ramping up enforcement to deal with public safety issues, Smart on Crime policies aim to drive down incarceration rates in the United States—which remain the highest of any country—and favor a comprehensive approach to criminal justice that incorporates public health, education, and other related sectors. Here are some important facts to know about what it means to be smart on crime.
Smart on Crime policies are not new. Over the past two decades, research has consistently shown that mass incarceration and law and order policies had negligible impacts on public safety but a devastating and destabilizing effect on families and communities, especially those that are African American. The term "smart on crime" was popularized by Sen. Kamala Harris (D-CA), who used it as the title of her 2009 book, and former U.S. Attorney General Eric Holder, who established an initiative using this moniker at the Department of Justice to ensure that federal laws were enforced more fairly and efficiently.
The Obama Justice Department operationalized Smart on Crime principles for the federal criminal justice system. In 2013, former Attorney General Holder instituted policies at the Justice Department changing prosecution practices and department priorities to align with the following five goals:

To ensure finite resources are devoted to the most important law enforcement priorities.
To promote fairer enforcement of the laws and alleviate disparate impacts of the criminal justice system.
To ensure just punishments for low-level, nonviolent offenders.
To bolster prevention and re-entry efforts to deter crime and reduce recidivism.
To strengthen protections for vulnerable populations.

The results of the Justice Department's initiative showed that the program worked. In 2016, the Justice Department announced that due to the initiative, federal drug prosecutions were fewer in number overall but were "more focused on the most serious defendants." For example, prosecutions increased for cases in which a weapon was involved or the defendant had an aggravating role; lower-level offenders, meanwhile, were charged less frequently. And because of the initiative, along with other criminal justice reform efforts, the federal inmate population decreased from nearly 220,000 in 2013 to fewer than 190,000 today.
Smart on Crime principles are common-sense and widely accepted across the political spectrum. State and local leaders regardless of political party affiliation have instituted reforms that align with Smart on Crime principles. Forty jurisdictions have committed to reducing their jail populations as part of the MacArthur Foundation's Safety and Justice Challenge by, for example, diverting people away from the justice system and allowing mental health and substance abuse professionals to provide treatment. Through the Justice Reinvestment Initiative, more than 30 states have instituted significant criminal justice reform measures, such as reducing mandatory minimum sentences and establishing the presumption of probation as a sentence for certain offenses.
Jurisdictions implementing Smart on Crime policies experienced decreases in incarceration and crime rates at the same time. Data on incarceration and crimes rates show that from 2010 to 2015—when states and local jurisdictions increasingly and intentionally implemented policies aligned with Smart on Crime principles—the nation's incarceration rate declined 8.4 percent while the crime rate fell 14.6 percent. Some studies have drawn stronger connections, indicating that the reduction of incarceration rates coincides with declining crime rates. At the very least, the evidence indicates that, contrary to the law and order narrative, Smart on Crime does not harm public safety.
Criminal justice and public safety policies need to be thoughtful, fair, and effective. No community or government leader should apologize for pursuing strategies that reduce the use of arrests and incarceration to enhance public safety. It is time to move beyond political sound bites and the false choice between being either tough or soft on crime and focus instead on being smart on crime.
Ed Chung is Vice President for Criminal Justice Reform at the Center for American Progress. The author would like to thank Sarah Shapiro for her contribution to this column.
The positions of American Progress, and our policy experts, are independent, and the findings and conclusions presented are those of American Progress alone. A full list of supporters is available here. American Progress would like to acknowledge the many generous supporters who make our work possible.
Authors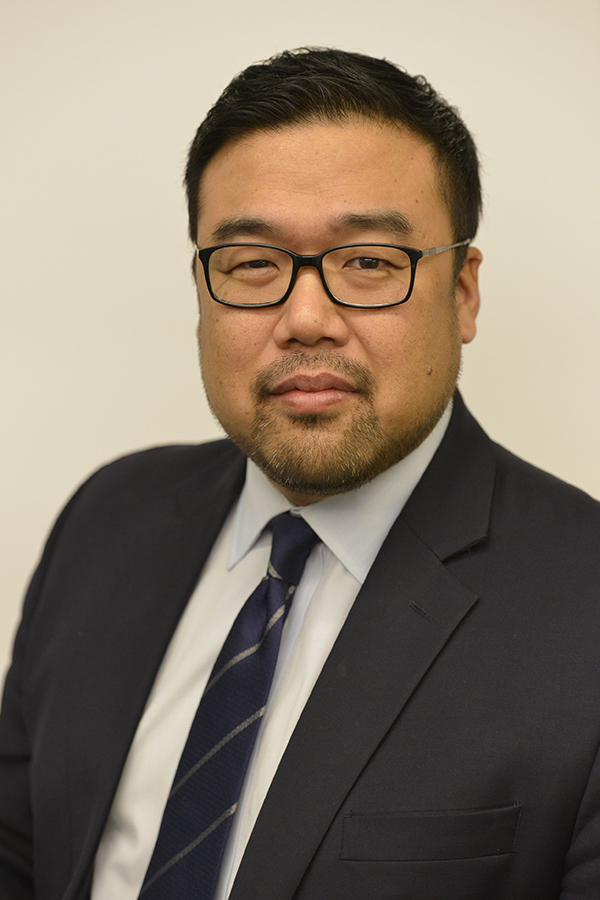 Ed Chung
Senior Fellow