Slimming Down the Defense Budget
Slimming Down the Defense Budget
The Defense Department will need to begin cutting unnecessary and underperforming programs to bring the budget under control, write Lawrence Korb, Laura Conley, and Sean Duggan.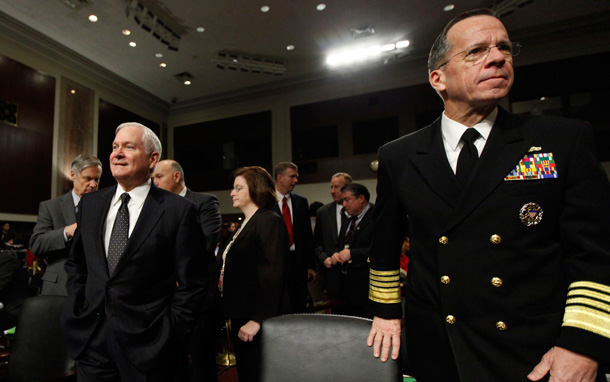 The Obama administration's newly released fiscal year 2011 defense budget request continues to provide real increases to the historically high level of defense spending that the Bush administration initiated after September 11. The $708 billion budget, which includes the cost of the wars in Iraq and Afghanistan, represents an increase of nearly 3.4 percent from the FY 2010 baseline budget, or a 1.8 percent real increase over inflation.
The budget does not rebalance the defense budget to meet the national security challenges of the 21st century as the Pentagon should have done as a result of the Quadrennial Defense Review—a planning and strategy document also released on Monday that defines our military's force structure and thus shapes its upcoming budget plans. The FY 2011 defense budget instead tinkers at the margins of reallocating resources to urgent priorities and fails to scale back or eliminate poorly performing or unnecessary weapons programs that are based on threats from a bygone era.
Our troops in Iraq and Afghanistan and their families here at home must receive every dollar needed to keep them well equipped and safe. But the federal government can and should do more to rein in spending on the investment portion of the defense budget, which still includes a number of outdated, over budget weapons systems.
The Center for American Progress applauds President Barack Obama's stated emphasis on fiscal responsibility. In order to reign in the large and growing federal deficit, the president has announced that he will initiate a spending freeze on a number of domestic spending programs. But if President Obama is serious about controlling spending, he can't exempt more than $200 billion in the investment accounts in the defense budget, or the ballooning costs of the military health care system.
Pentagon spending is responsible for a large and increasing share of the federal budget's discretionary portion, and giving defense spending a pass will mean that the spending freeze will have only a marginal effect. A close analysis of the FY 2011 defense budget reveals that it does not go far enough to impose real fiscal discipline on our defense spending.
Spending on future weapons systems has outpaced spending on our troops over the last 10 years. As the Center for Strategic and Budgetary Assessments has pointed out, the operations and support portion of the base defense budget—which includes costs for recruitment, training, military and civilian personnel pay, and operating and maintaining equipment—has increased by an annual rate of 3.5 percent above the rate of inflation. Yet it has risen less in real terms than the investment portion of the budget, which includes procurement, research and development, and construction that grew at a real annual rate of 4.6 percent. There are a number of reasonable cuts that could be made to this portion of the budget without sacrificing national security or undermining our troops.
The administration's latest defense budget request includes some of these steps. The budget closes the production line for the C-17 and ends the Navy's EP(X) intelligence aircraft program. And Secretary Robert Gates is right to hold the line against production of the second engine for the F-35 Joint Strike Fighter. These cuts and reprioritizations are fiscally and strategically smart.
Other moves are cause for concern. Secretary Gates's newly announced initiative to restructure the Joint Strike Fighter program is a welcome development, but the secretary's decision to increase the buy of Joint Strike Fighters from 30 planes in FY 2010 to 42 units in FY 2011 is risky given the program's history of being over budget and behind schedule. The Pentagon should stop production of the plane and keep it in R&D mode this year until it can determine whether the restructuring efforts are adequate to reform the program. It should also remove the one plane slated to be funded through the Overseas Contingency Operations budget. This could save up to $200 million per plane.
Other budget changes that Congress should consider are:
Canceling the Marine Corps' expeditionary fighting vehicle
Halting further production of the MV-22 Osprey
Slowing down spending for missile defense while maintaining funding for its continued research and development
Keeping the Virginia-class attack submarine production steady at one per year
Cutting FY 2011 funding for the Army's Future Combat Systems by one-third
Slashing the U.S. strategic nuclear arsenal to 600 deployed warheads and 400 in reserve
Implementing an across-the-board reduction in research, development, test, and evaluation funding
It is also critical that Congress work with the Pentagon this year to control the steadily increasing cost of military health care. As Secretary Gates noted in yesterday's budget briefing, premiums for TRICARE, the military's health care system, have not been raised in 15 years, despite the Department of Defense's repeated efforts to institute a modest increase.
But the Pentagon needs a more responsible partner in Congress in order to make these necessary cuts and adjustments. Congress has in the past often sought to continue expensive, strategically unmerited programs such as the F-22 Raptor for political, rather than national security, reasons. Members of Congress should not seek to resurrect what few programs have been eliminated in the president's defense budget request to curry favor in their districts.
A productive partnership between Congress and DOD this year can help to bring both the investment portion of the defense budget as well as the costly health care portion of the operations and support budget under control.
Lawrence J. Korb is a Senior Fellow at the Center for American Progress, Laura Conley is a Special Assistant for National Security and International Policy, and Sean Duggan is a Research Associate for National Security at American Progress.
The positions of American Progress, and our policy experts, are independent, and the findings and conclusions presented are those of American Progress alone. A full list of supporters is available here. American Progress would like to acknowledge the many generous supporters who make our work possible.
Authors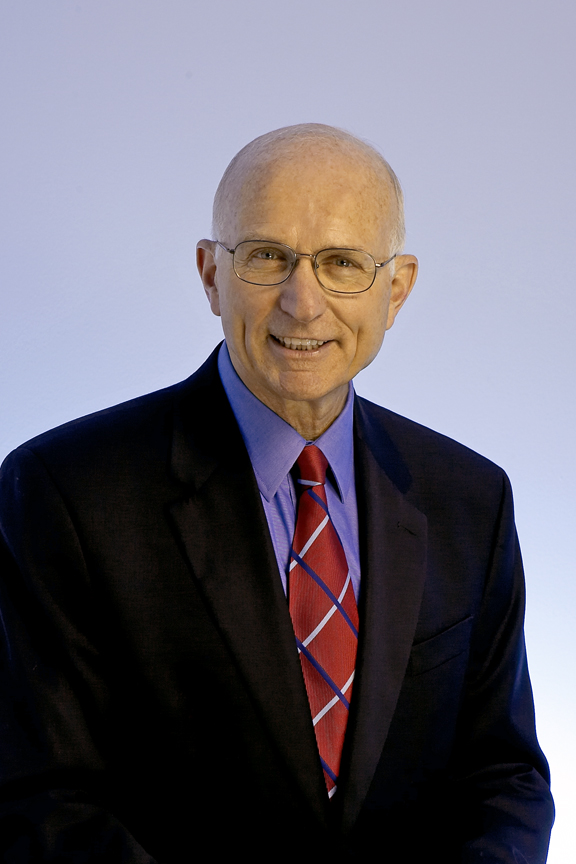 Senior Fellow