Setting Aside Differences to Focus on Afghanistan
Setting Aside Differences to Focus on Afghanistan
India and Pakistan's Role in Bringing About Regional Stability
India and Pakistan need to start finding ways to set aside their differences and cooperate on stabilizing Afghanistan and the region, write Lawrence J Korb and Gianluca La Manno.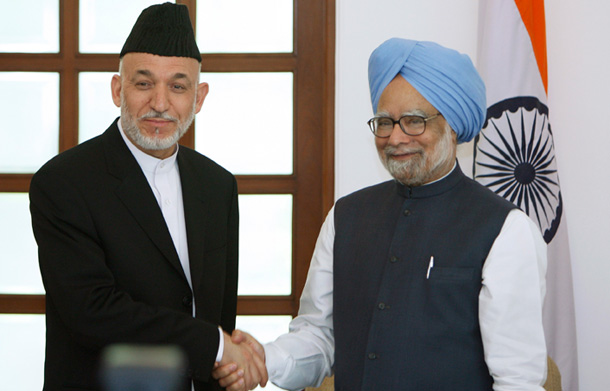 The central role of regional players in stabilizing Afghanistan is not a new idea. General David Petraeus remarked in 2009 that, "This is a regional insurgency and it requires regional solutions." He specifically mentioned India, China, Russia, and Iran as countries that should be included within a group of nations that have an interest in stabilizing the country. Indeed, India and Pakistan have important roles to play in Afghanistan as close neighbors and key allies as the Center for American Progress recognized in 2007. Yet ensuring that the country plays a constructive role in Afghanistan has proven to be easier said than done.
Policymakers and security officials in India and Pakistan are fixated on one another rather than on broader regional issues. Valuable resources that could be used in the fight in the northwest region of Pakistan are being committed to guarding the border between the countries rather than focusing on the clear and present danger posed by militants in that area. The Pakistani military maintained 24 of its 26 army divisions on the border with India until the commencement of concerted military operations in Northwest Pakistan last year, despite calls for it the government to continue offensives against the Taliban. And India is spending increasingly large portions of its overall budget on its military—already the third largest in the world—to ostensibly protect itself against Pakistan. The underlying tensions here will not be readily resolved, but the United States can and should take steps to moderate it as part of a strategy to stabilize Afghanistan and the region.
India and Pakistan both have important strategic interests in Afghanistan. India views the country as a gateway to Central Asian energy resources and as a potential ally against Pakistan, which by some accounts continues to support anti-India militants in Kashmir. Pakistan sees India's moves to cultivate a better relationship with Afghanistan as an encircling gesture and wants Afghanistan as an ally against India. And the two nations have supported competing constituencies in the country. Pakistan has in the past viewed the Taliban as a bulwark against India, while India has supported the Northern Alliance, the armed group that assisted the United States with the overthrow of the Taliban in 2001.
This drive for influence has led to an intense competition within Afghanistan and has provided a disincentive for either country to resolve the security situation there. American and Indian officials have alleged that the Pakistani Inter-Services Intelligence has been carrying out attacks on Indian facilities, such as the July 2008 attack on the Indian embassy in Kabul. And Pakistan has argued that India is running covert operations out of its many consulates in the Afghanistan that support anti-Pakistan terrorists and Baluchistan separatists out of its facilities in Afghanistan. Ongoing discussions among elements of the Afghan government that seek to create a framework to reintegrate elements of the Taliban only contribute to this state of heightened tension.
Both India and Pakistan have been pouring large amounts of aid into Afghanistan: India is Afghanistan's fifth largest donor and has provided nearly $1.3 billion since 2001, and Pakistan has countered with nearly $300 million. This money is meant for building up Afghan infrastructure such as its beleaguered power grid, schools, and road network. But any effort to stabilize Afghanistan in such a competitive environment will face tremendous obstacles.
Bringing about a regional solution for the security situation in Afghanistan will depend in large part on creating incentives for the Indians and Pakistanis to work together in a constructive rather than destructive manner. Increasing trade between the countries by small amounts is one such incentive that is perhaps the least controversial and easiest to achieve. The Obama administration can and should do more to enhance trade between India and Pakistan.
There have been some hopeful signs of cooperation in the recent past. India and Pakistan initiated the Composite Dialogue in 2004—an effort to resolve outstanding disputes between the two countries. No major breakthroughs occurred, but there were some small successes. Talks began on Indian imports of Pakistani cement and Pakistani imports of Indian tea in 2007. And the Composite Dialogue opened a trade route across the Line of Control in Kashmir just before the Mumbai attacks in November 2008. Talks were suspended after the Mumbai attacks, but there have been limited meetings between Indian and Pakistani officials since then. But there have been recent positive steps in talks between Pakistani Prime Minister Gilani and Indian Prime Minister Singh in Sharm el-Sheikh, in Egypt last year and this year on the sidelines of the U.N. summit and the nuclear summit in Washington.
Such high-level dialogue must continue in order to create the conditions for a regional solution to the security situation in Afghanistan. The foreign ministers of both countries are scheduled to meet in Islamabad this July, which could be the best chance to kick start more substantive talks. Unfortunately the Composite Dialogue has yet to be restarted mainly due to Indian criticism of Pakistan's inability to prosecute terrorists who allegedly took part in the Mumbai attacks. But India and Pakistan should also consider more limited confidence-building measures. Both countries initiated low-scale trade as a result of the Composite Dialogue, and should continue to build on that foundation going forward.
There is a precedent for greater trust and stability as a result of this type of cooperation. Mistrust among the nations of Europe, particularly Germany and France, was rife following World War II. Yet these countries began to cooperate by engaging in very limited economic interactions under the 1951 Treaty of Paris. The situation between Pakistan and India is, of course, not entirely analogous, but it suggests that large changes may be built on small-scale economic interactions. As investments grow, the countries will have less interest in destabilizing the other because it would harm economic growth.
The potential of this economic growth is substantial. It is estimated that normal trade between the two countries could total $10 billion to $20 billion annually. The State Bank of Pakistan pointed out that Pakistan has a wealth of commodities that it can export to India such as fruit, fish, and sugar. Indian products that could be exported to Pakistan include automobile parts, engineering equipment, information technology, and pharmaceuticals. India recently placed a ban on cotton exports to Pakistan, which itself is suffering from a shortage of cotton, in an effort to control prices in India. This situation presents another potential area for increased economic cooperation as textiles account for almost 60 percent of Pakistani exports, creating a growing need for cotton to sustain this industry. This trade sector can expand when prices in India are brought under control.
The energy sector is another potentially lucrative trade area. Both countries have an interest in cooperating on the proposed Iran-Pakistan-India pipeline, yet progress has stalled. India boycotted the talks over the pipeline, but it has expressed a willingness to renegotiate. Energy has the potential to increase cooperation as both countries need a more reliable and secure flow of energy in order to continue to expand their economies. A joint effort on the part of these countries can make possible the utilization of vast amounts of energy in the region.
The United States can help expedite this process by continuing to promote discussion, but these efforts should be done quietly behind the scenes and be limited to trade. India has explicitly stated that it does not want any outside mediation, and has even gone so far as to lobby against it. President Barack Obama has also stated that the issue is a historic one, but that the U.S. role should not be to intervene, only to "encourage." This is the proper track. Limited, behind the scenes U.S. involvement may be able to nudge the countries in a positive direction, but India and Pakistan must eventually lead the process. Yet there must be a sense of urgency for this process of re-engagement to begin anew because heightened discord will lead to further competition and further destabilization in Afghanistan.
The positions of American Progress, and our policy experts, are independent, and the findings and conclusions presented are those of American Progress alone. A full list of supporters is available here. American Progress would like to acknowledge the many generous supporters who make our work possible.
Authors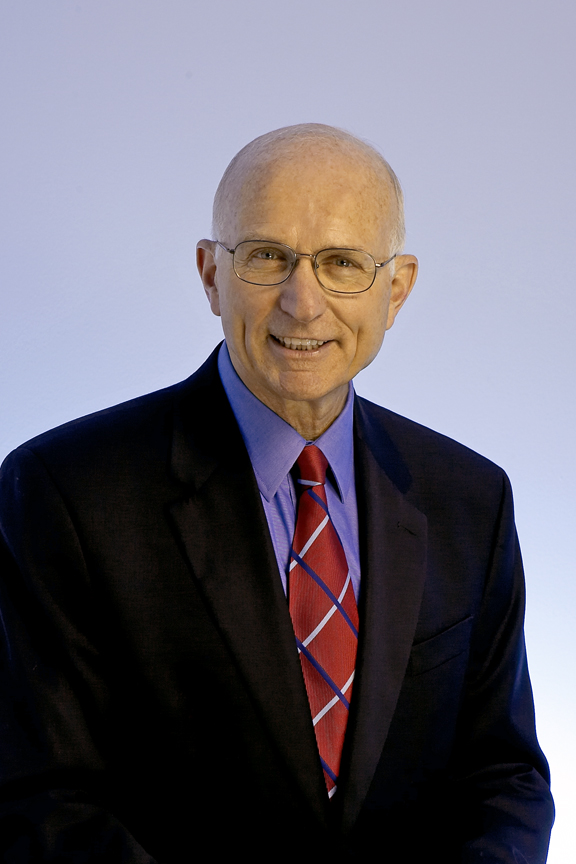 Senior Fellow