Housing-Assistance Cuts Target the Most Vulnerable
Housing-Assistance Cuts Target the Most Vulnerable
This week we explore sequestration's devastating effect on low-income families receiving federal housing assistance, as well as some of the other impacts it is having around the country.
Part of a Series
Author's note: On Capitol Hill "sequestration" may mean a percentage point or two in lower GDP growth, but beyond the Beltway it is more than an abstract economic concept. It means real pain for real people.
Each week in our "Sequestration Nation" series, we will highlight examples of the many ways in which the federal budget cuts may hurt you and your neighbors. This week we explore sequestration's devastating effect on low-income families receiving federal housing assistance, as well as some of the other impacts it is having around the country.
Over the past few years, public officials have expressed a desire for deficit reduction without increasing poverty in America. Unfortunately, thanks to sequestration, that will no longer be possible.
As we mentioned in last week's installment of "Sequestration Nation," low-income families receiving federal housing assistance are bearing the brunt of some of the most painful sequestration cuts. The Center on Budget and Policy Priorities estimates that sequestration will reduce federal housing assistance by more than $2 billion in 2013. Furthermore, there will be additional cuts to housing assistance included in the Budget Control Act.
Facing severe sequestration cuts, local housing agencies such as the Montpelier Housing Authority in Vermont must choose from a range of bad options to address budget shortfalls. Agencies that previously could rely on reserve funds to meet shortfalls in funding are now facing the reality of those funds drying up. Housing officials fear the prospects of furloughing or laying off employees, requiring housing assistance recipients to pay more for their rent, or having to provide subsidies to fewer people. Jo Ann Troiano, executive director of the Montpelier Housing Authority, worries that sequestration "was the straw that broke the camel's back."
Cuts to the Housing Choice Voucher Program, commonly known as "Section 8," represent a perfect storm of unease for voucher recipients. Generally, households in the program are obligated to pay up to 30 percent of their income toward rent, and the voucher program provides subsidies that cover the difference. Most families receiving housing vouchers are elderly, disabled, working, or recently stopped working. This population lacks the means to adjust to federal budget cuts, are already underserved, and are facing an increasingly expensive rental markets.
The average household income of families receiving Housing Choice Vouchers is $12,500. But sequestration could increase monthly rent payments by up to $200 for voucher recipients such as Chanel Henderson of California. "That's a lot for people who are already struggling," said Henderson.
Ultimately, sequestration will make an already bad situation worse. Only one in four families that actually qualify for housing assistance in the United States are receiving it due to already limited funding. Sequestration will only exacerbate this situation because many local agencies are "shelving" vouchers in order to save money—meaning that once a family graduates from the program, their now-unused voucher is not reallocated to a family currently on the waiting list. This shelving is taking place in communities such as Paterson, New Jersey, where officials imposed a freeze on reissuing unused vouchers.
If these methods are not sufficient to close the funding gaps, local housing agencies may need to remove people from the voucher program entirely or lay off or furlough staff to make ends meet. The Center for Budget and Policy Priorities estimates that cuts to the voucher program could result in 140,000 families across the country losing housing assistance. Ed Mayer, executive director of the Butte County Housing Authority in California, laments the reality that, "We begin to look at the prospect of putting people on the street who have no alternative." Rather than remove people from their voucher program, officials in the Philadelphia Housing Authority chose to lay off 82 employees.
Neither of these last ditch efforts bode well for the local economies that will be affected. Laid-off or furloughed housing-authority employees result in fewer dollars circulating in the local economies. More homeless people will mean "an increased use in emergency rooms, healthcare costs, mental health services, the court system, policing, [and] shelters," according to Greg Spiegel, public policy director for the Inner City Law Center of Los Angeles.
To add insult to injury, these cuts come at a time when rental prices are rising and the need for housing assistance is growing. As a recent Harvard University study indicates, rental prices have increased sharply over the past decade to the point where half of renters currently pay more than 30 percent of their household income for housing, and 27 percent pay more than half of their income for housing. At the same time, the number of homeless families with children has increased by 32 percent since 2007, according to Housing and Urban Development Department data.
Sequestration's cuts to federal housing assistance are significant and painful for some of the most vulnerable members of society. Doug DeSoto, Section 8 housing manager for the Butte County Housing Authority, concludes, "It's not just the housing authority—a faceless bureaucracy—that's cut. We know these people and we know their concerns. … If you are a young single mom, it can be the platform to keep your life together."
Sequestration is having similarly negative impacts across America. Below are just a few of the many examples.
Cheyenne, Wyoming
Sequestration will make it harder for officials in Wyoming to forecast and plan for floods and droughts. The Wyoming Tribune Eagle recently reported that budget cuts to the U.S. Geological Survey will force the agency to discontinue nationwide operations at 375 streamgages, which continuously monitor the amount and quality of water in a particular waterway. According to spokeswoman Jessica Robertson, the data gathered from these instruments are critical "to issue timely flood forecasts." In Wyoming where more than 100 streamgages are operational, these instruments were particularly useful for flood warnings "during June and July of 2011, when streamflows were at record levels in the Wind and North Platte River basins." In the midst of sequestration, Wyoming residents must hope that history doesn't repeat itself this year.
Chelsea, Massachusetts
For the 45,000 Massachusetts residents who have been unemployed for at least six months, sequestration will make it much more difficult to survive. The Telegram reported that due to sequestration, these individuals will see an average drop of $50 per week in unemployment benefits. Harriette Baston of Chelsea, Massachusetts, recognizes that, "People might not think that's a lot of money, but in fact it is, especially in this economy with rising food prices, transportation costs, and health care payments." Moreover, the resulting decrease in spending on food, transportation, and other necessities will affect the businesses that rely on those consumer dollars.
How is sequestration affecting you and your community? Make your voice heard by contacting us at kboadi@americanprogress.org with your stories about the effects of federal budget cuts.
Yuma, Arizona
As the immigration reform debate picks up steam in Washington, a major sticking point will be the extent to which federal officials can secure the border with Mexico. Sequestration comes at a particularly bad time for those concerned with border security and comprehensive immigration reform. Sequestration mandated 14 furlough days for Border Patrol employees, which will reduce the time that agents can spend patrolling the border, according to the Yuma Sun. For Derek Hernandez, vice president of the western region of the National Border Patrol Council, it is clear: "Bottom line is the border would be less secure."
Detroit, Michigan
For employees at Detroit Medical Center, the impact of sequestration has been swift and blunt. Last week the hospital system announced that it was laying off 300 employees, according to the Detroit Free Press. These layoffs represent 2 percent of the hospital's full-time staff. Since roughly a third of the hospital system's patients are Medicare recipients, sequestration's 2 percent cut to Medicare payments will impact the medical-center system to the tune of $12 million to $15 million. The 300 layoffs may ultimately signal additional layoffs to come. Kevin Downey, spokesman for the Michigan Health and Hospital Association, indicated that many member hospitals, including some that will lose even more money than Detroit Medical Center, still need to specify their plans to close their budget gaps.
Dayton, Ohio
The effects of sequestration are most difficult to grasp when they concern long-term, as opposed to immediate, impacts. These long-term impacts, however, are just as significant. Such is the case with the reductions in research and development funding for Ohio universities. "What people need to understand is that research is their future," said Dr. William Ball, vice president for research at the University of Cincinnati. The Dayton Daily News recently reported that Ohio public universities are slated to lose $95 million in research grants as a result of sequestration. These grants fund a wide array of research in fields such as microbiology and immunology. Commenting on her current research, master's student Renee Albers believes that when it comes to money for research, "You can really see that this could really help people. … What we're doing is amazing." Hopefully sequestration will not halt this potentially groundbreaking work in its tracks.
Kwame Boadi is a Policy Analyst at the Center for American Progress.
The positions of American Progress, and our policy experts, are independent, and the findings and conclusions presented are those of American Progress alone. A full list of supporters is available here. American Progress would like to acknowledge the many generous supporters who make our work possible.
Authors Kwame Boadi
Policy Analyst
Explore The Series
Previous
Medicare Reductions Are Hurting Elderly Cancer Patients
Medicare Reductions Are Hurting Elderly Cancer Patients
Next
Congress Acts to Ease Sequestration's Pain on Air Travelers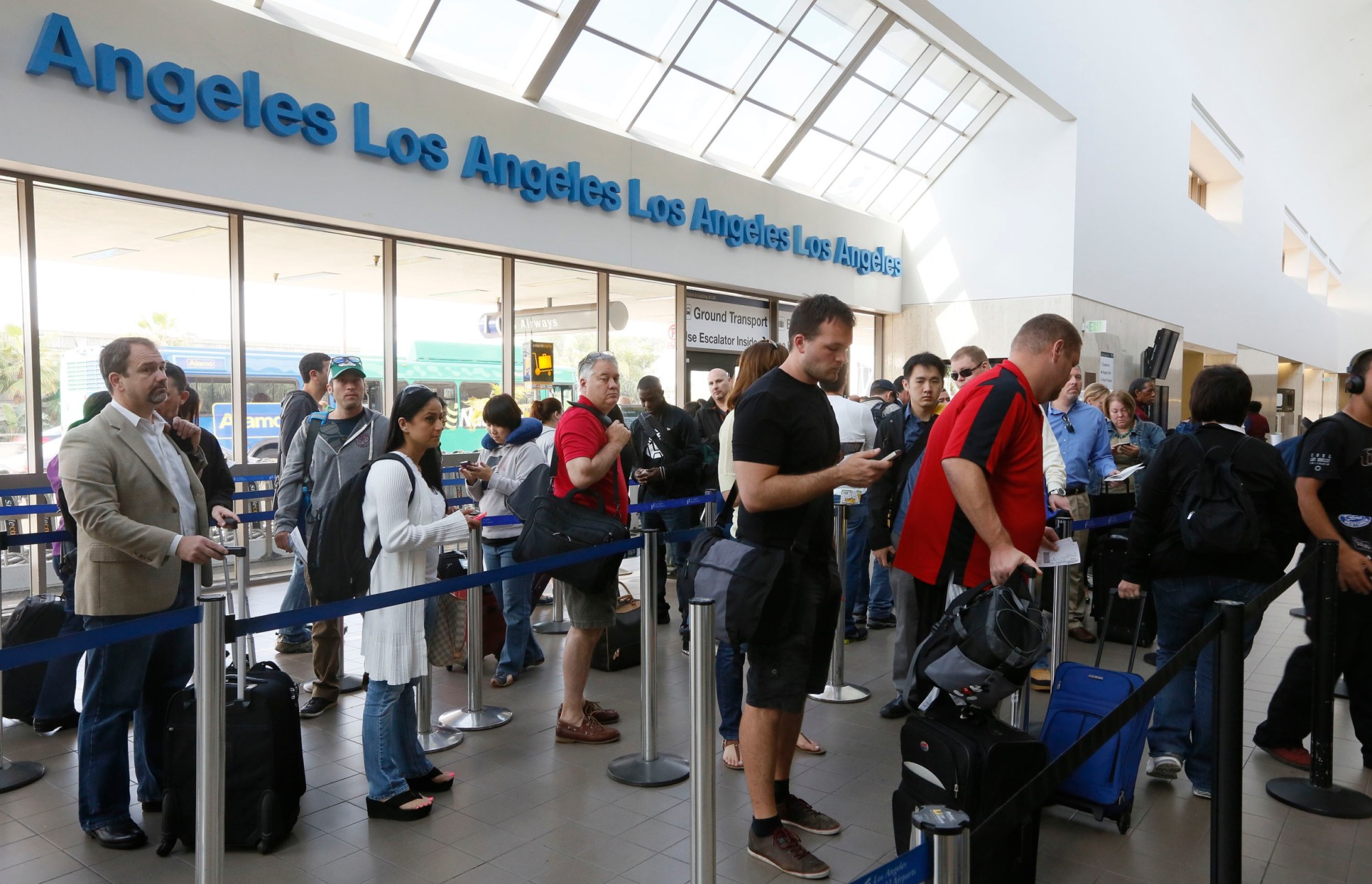 Congress Acts to Ease Sequestration's Pain on Air Travelers