Congress Acts to Ease Sequestration's Pain on Air Travelers
Congress Acts to Ease Sequestration's Pain on Air Travelers
This week we explore sequestration's inconvenience on the nation's air travelers, as well as some of the other effects it is having around the country.
Part of a Series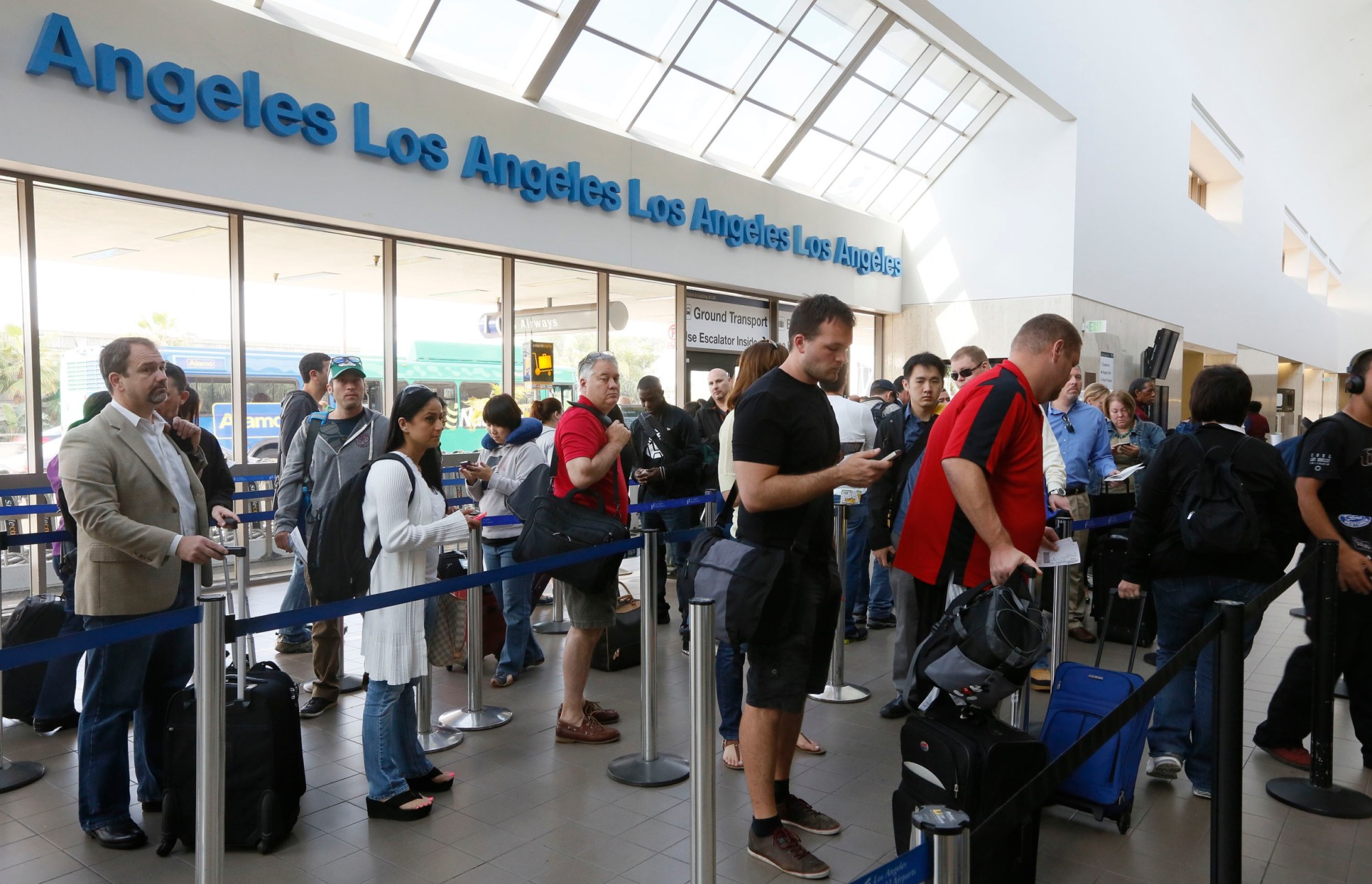 Author's note: On Capitol Hill "sequestration" may mean a percentage point or two in lower GDP growth, but beyond the Beltway it is more than an abstract economic concept. It means real pain for real people.
Each week in our "Sequestration Nation" series, we will highlight examples of the many ways in which the federal budget cuts may hurt you and your neighbors. This week we explore sequestration's inconvenience on the nation's air travelers, as well as some of the other effects it is having around the country.
If the past couple of weeks have taught us anything, it is that the prospect of low-income families being kicked off of housing assistance and pre-K students being removed from Head Start may not move Congress to act, but delayed airline flights will get everyone on Capitol Hill worked up.
In response to angry passengers and airlines, Congress sprang into action last week to ease the effects of sequestration on air travel. On Thursday night the Senate passed by unanimous consent, which does not require a vote, legislation that would give the Federal Aviation Administration more flexibility in implementing the spending cuts that the agency is required to make under sequestration. The House of Representatives passed the legislation on Friday, and President Obama is expected to sign the bill this week.
In the meantime, the legislation does nothing to address the reduced access seniors have to Meals on Wheels, the reduction in border security, the decrease in unemployment insurance for the 2 million Americans unable to find work, or any of the other negative effects of sequestration.
Nonetheless, Congress took such swift action because on Sunday, April 21 many air travelers across the country started experiencing the pain of sequestration firsthand. Due to sequestration, the FAA is required to make $637 million in spending cuts this year. To account for those spending reductions, the FAA initially ordered air-traffic controllers to give up one payday during each two-week pay period. The result of this policy would be that on any given day about 10 percent of the nation's 15,000 air-traffic controllers would be on unpaid leave. The FAA reported that as a result of furloughs to air-traffic controllers, 400 flights were delayed across the country that Sunday evening.
The havoc caused by these furloughs has been particularly significant at major air-traffic hubs such as New York's LaGuardia Airport, which reported delays of more than an hour, and Los Angeles International Airport, which reported delays of up to two hours. According to the Los Angeles Times, the delays were enough to cause David Brooks of Los Angeles to miss a funeral in Boston. "We had to cancel our whole trip because the funeral is tonight, and we're not going to make it in time," said Brooks.
Some in Congress accused the FAA of not being creative enough to find areas to cut that would not impact air travel. Moreover, the Airline Pilots Association and two airline-industry trade associations filed suit against the agency to halt the furloughs. In the face of the criticism, however, the agency maintains that with 70 percent of its operational costs going toward payroll—costs that are subject to sequestration—there is very little fat left over in its budget to cut.
Though few things garner much bipartisan support on Capitol Hill these days, the effort to ease the hardships faced by air travelers received near-universal support. The Reducing Flight Delays Act of 2013 was introduced last week by Sen. Susan Collins (R-ME) and co-sponsored by several Democratic and Republican senators.
To be sure, while the pain of a 75-minute flight delay at Baltimore-Washington International Airport may not necessarily compare to the pain of an elderly cancer patient being unable to obtain treatment or a low-income family facing the possibility of becoming homeless, it is certainly an inconvenience for many people. What's more, continued flight delays could negatively impact the country's fledgling economic recovery. The Global Business Travel Association raised this point, warning, "If these disruptions unfold as predicted, business travelers will stay home, severely impacting not only the travel industry but the economy overall."
Sequestration's impact is unquestionably negative, and Congress should take steps to end it. According to the Congressional Budget Office, sequestration could cost the economy 750,000 jobs and reduce GDP growth by 1.5 percent. But the narrow focus on whether or not planes leave on time indicates that, "We've got our priorities upside down," according to Sen. John McCain (R-AZ). Congress should instead focus on all of sequestration's impacts and replace the required across-the-board cuts with a balanced approach to spending cuts and increased revenue.
Until then, we will continue to update you on the effect sequestration is having across the country. Below are just a few of the many examples from the past week.
Similar to their counterparts across the country, the military families of Naval Air Station Lemoore have sacrificed a great deal over the past several years. According to The Nation, sequestration is requiring these families to sacrifice even more as the base's school district now faces severe cuts in funding. The school district relies on the federal Impact Aid program to cover 30 percent of its budget, but because of sequestration cuts, federal spending on the Impact Aid program will be reduced by 7 percent. As Heiko Sweeney, principal of Akers Elementary School, explained, "For us, Impact Aid is critical." Sequestration will reduce the district's budget by $350,000 due to cuts to Impact Aid at a time when the district is trying to cope with the loss of nearly 20 percent of its teaching staff over the past several years. If the sequester cuts are not rolled back and become permanent, "It would be … devastating," said Sweeney.
How is sequestration affecting you and your community? Make your voice heard by contacting us at kboadi@americanprogress.org with your stories about the effects of federal budget cuts.
The Las Vegas Review-Journal recently reported on a woman who may no longer have a safe place to sleep because of sequestration. That is because the Shade Tree, which provides shelter for the woman who asked not to be named and 350 other abused women and children, had its federal funding cut by 15 percent beginning on March 1. This 15 percent cut comes in addition to several state and local funding cuts that the Shade Tree has had to absorb recently. In spite of the fact that the shelter reported an increase in the number of victims of domestic violence and sexual assault seeking assistance, sequestration threatens to make North Las Vegas less hospitable to abused women and children in search of a safe place to sleep.
Seniors in Yuma, Arizona, face a wide variety of sequestration-related difficulties, ranging from less access to Meals on Wheels programs to the inability to pay the increased rent required by the Section 8 housing-assistance program. The way Dan Weber, president of the Association of Mature American Citizens, sees it, "the sad truth is that seniors, in particular, are being made to suffer for the sake of political brinksmanship." And although sequestration is intended to save the federal government money, according to the Leadership Council of Aging Organizations, "Any 'savings' from the sequester would pale in comparison to the added costs, resulting in premature nursing home placement for seniors who can no longer stay in their homes and communities because of reduced federal funding."
For Georgia students enrolled in technical colleges, sequestration may mean decreased educational opportunities. According to Georgia Public Broadcast News, "the state's technical schools are anxious about how … sequestration[] could impact their students." Though Pell Grants, a federal program to help students of limited means pay for college, are exempted from sequestration until at least the 2014 or 2015 academic year, the effects of potential future cuts if sequestration becomes permanent are being felt now. That's because Georgia lawmakers, in anticipation of future cuts to Pell Grants and other federal programs, raised the GPA requirement on their state scholarship program in 2011, resulting in 9,000 students leaving the state's technical schools. Ron Jackson, commissioner of Georgia's Technical College System, believes this will extend beyond individual students because, "It could hurt Georgia's economic development" by limiting Georgia's ability to "[create] the workforce we need."
Kwame Boadi is a Policy Analyst at the Center for American Progress.
The positions of American Progress, and our policy experts, are independent, and the findings and conclusions presented are those of American Progress alone. A full list of supporters is available here. American Progress would like to acknowledge the many generous supporters who make our work possible.
Authors Kwame Boadi
Policy Analyst
Explore The Series
Previous
Housing-Assistance Cuts Target the Most Vulnerable
Housing-Assistance Cuts Target the Most Vulnerable
Next
Our Future Economic Standing Is on the Line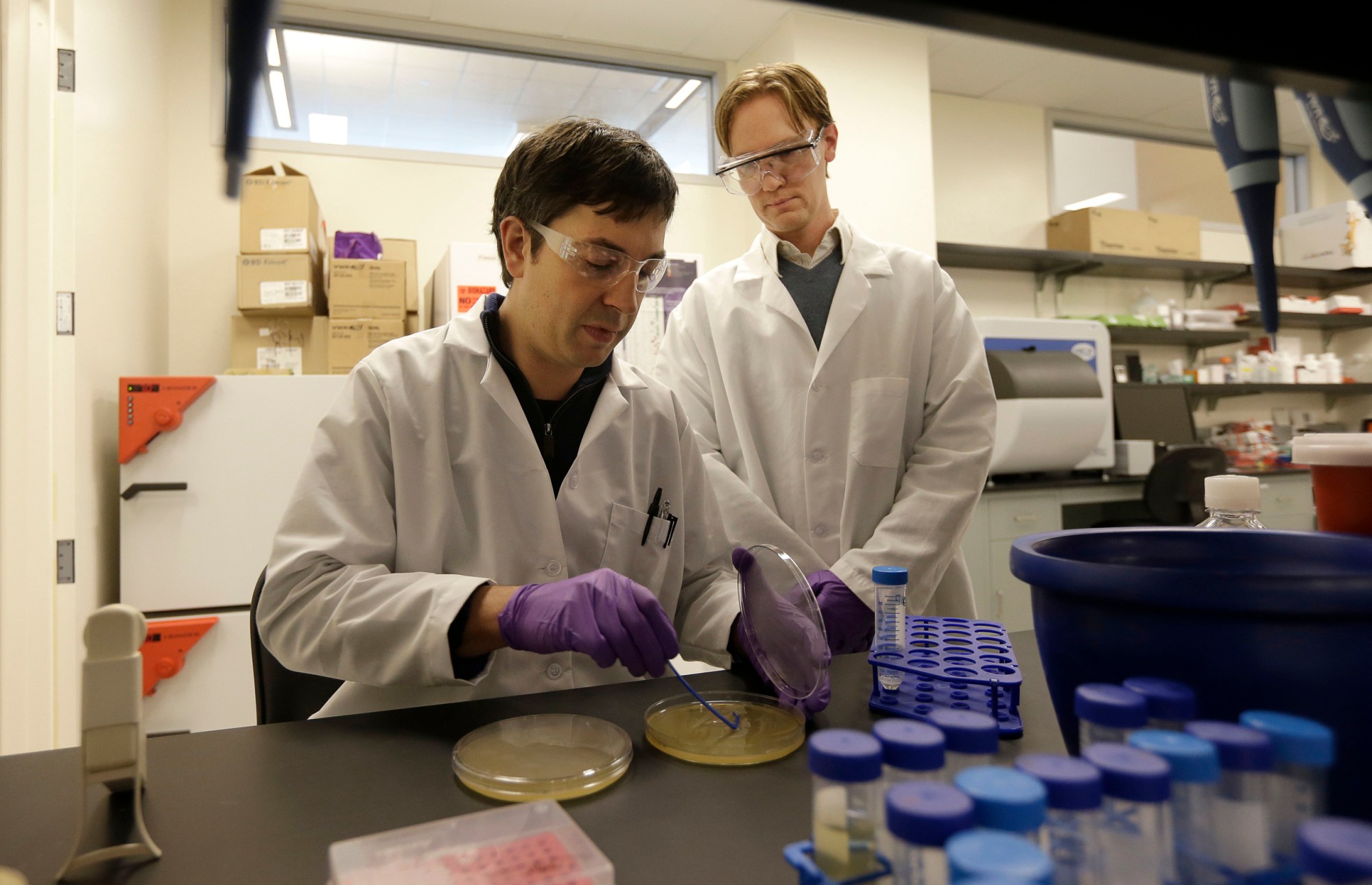 Our Future Economic Standing Is on the Line