Scott Pruitt's Lack of Action on Climate Change Puts Fishermen in Hot Water
Scott Pruitt's Lack of Action on Climate Change Puts Fishermen in Hot Water
Without action from Congress and the Trump administration, human-caused warming of America's oceans will put tens of thousands of U.S. fishing jobs on the chopping block.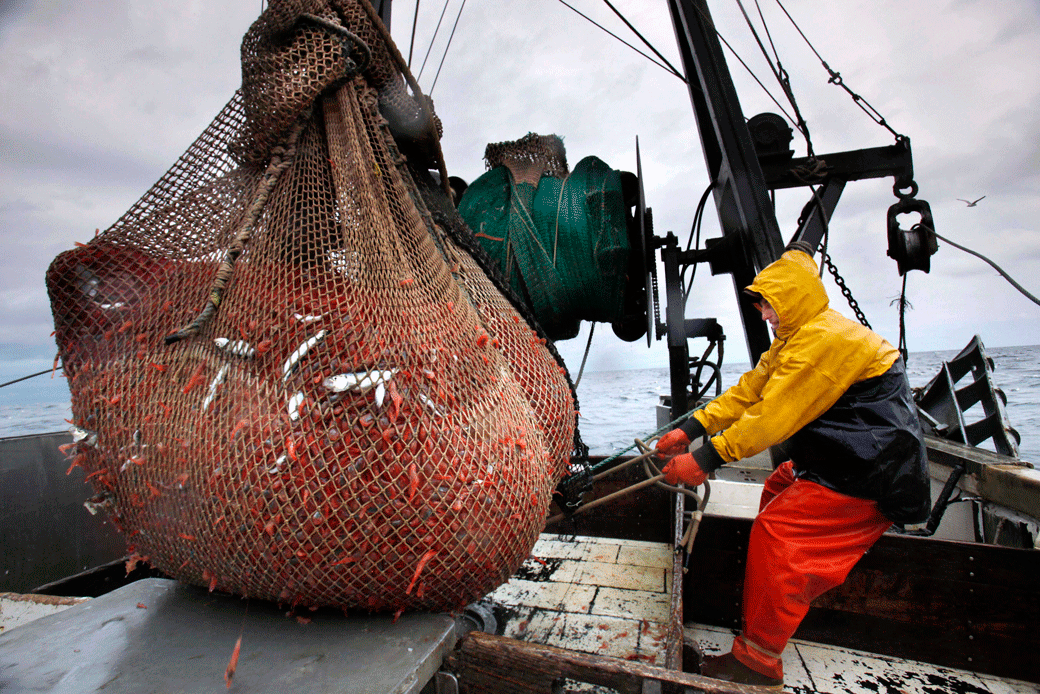 President Donald Trump and U.S. Environmental Protection Agency Administrator Scott Pruitt have repeatedly promised to save American coal miners' jobs as a fundamental part of his agenda. Yet even as Trump and Pruitt seek to let polluters in the coal, oil, and gas industries off the hook and reverse eight years of progress toward clean energy, carbon pollution and the resulting change in climate are eliminating jobs in other industries. Already in the climate change crosshairs: jobs in the commercial and recreational fishing industry.
The effects of climate change on marine species
As a direct result of carbon pollution, 2016 set a global record as the hottest year ever measured by scientists. This was the third year in a row that such a record was set. Significantly, increased anthropogenic carbon pollution not only raises atmospheric temperature, but also rapidly warms the world's oceans. Seawater has absorbed 93 percent of the excess heat trapped by the atmosphere's thickening blanket of carbon dioxide. Between 1955 and 2015, the heat content of the world's oceans more than tripled, producing dramatic changes in marine ecosystems. Around the world, multiple research teams have independently recorded acceleration of sea-level rise, intensification of tropical storms, and retreat of more than 470,000 square miles of perennial Arctic ice.
As a result, communities and individuals are being forced to retreat from rising seas, strengthen storm protections, and even dodge venomous, tropical sea snakes at California beaches. And for marine species, including those targeted by commercial and recreational fishermen, the effects can be even more disruptive.
In recent years, scientists have observed more than two-thirds of the marine species in the northeastern United States fleeing the rising temperatures of their traditional habitats in favor of colder waters at higher latitudes and greater depths. If policymakers do not take meaningful actions, fishermen will face increasing hardship and economic disaster as traditional fisheries unravel in the new oceanographic paradigm. Foremost among the necessary policy steps is that the U.S. Environmental Protection Agency, or EPA, must honor its U.S. Supreme Court-validated statutory mandate to limit carbon pollution under the Clean Air Act.
Livelihoods of American fishermen at risk
Fishermen rely on science based annual catch limits set by eight regional fishery management councils to support their industry today and ensure healthy fish populations for future generations. The combination of these catch limits and strict accountability measures to enforce them has made the United States an international leader in sustainable fisheries management.
However, the dramatic warming of America's fishing grounds has begun to sabotage this well-constructed system. Warming waters are prompting fish populations to abandon traditional habitats and in some cases cross the jurisdictional boundaries of the regional fishery management councils. For example, species from mid-Atlantic waters are migrating north to waters managed by the New England council. As a result, fisheries regulation is rapidly falling behind reality. Fishermen have to travel farther, and spend more on fuel, to catch the same fish. And in some places, they simply cannot find any more of their traditional species to harvest.
The following sections take a look at three of these species: black sea bass; American lobster; and Gulf of Maine shrimp.
Black sea bass
Black sea bass have long been a pillar of Mid-Atlantic commercial and recreational fishing. As waters warm, both the fish and the region's fishermen must head further and further north. The New York Times recently reported that North Carolina-based fishermen who used to catch most of their landings off their own shores are now traveling as long as 10 hours north in order to find enough fish. Recent landings data show that gross revenue for black sea bass fishermen has not yet been affected, but the higher fuel and labor costs associated with traveling longer distances is taking a bite out of net profit. This puts at risk a fishery that was worth more than $2.3 billion in economic activity in 2014 in North Carolina's commercial and recreational sectors.
At the same time, fishermen in northern states from Rhode Island to Maine—who have historically had a much lower quota for black sea bass because it has so rarely been found in their waters—are now catching more of the fish than they can legally bring to shore and sell. While this creates a complex management problem, the underlying issue is that, as species migrate due to warming oceans, coastal economies will suffer as they attempt to adapt.
American lobster
Over the past 10 years, American lobster have largely abandoned the rapidly warming habitats in southern New England where they were once plentiful, choosing instead the cooler waters of the Gulf of Maine. Maine lobstermen, primarily in the colder waters of downeast Maine, have reaped a windfall in landings and revenue. Between 2005 and 2014, Maine lobstermen earned an average of $321 million per year in revenue, which supported more than 5,600 jobs along the Maine coast. Thanks to the incomes and spending of these fishermen and their families, the total economic impact of the lobster industry in 2012 soared to over $1.7 billion. But many lobstermen realize that the bounty may not last, because the Gulf of Maine is warming too—faster, in fact, than 99 percent of the rest of the world's oceans. At risk is an industry essential to the economies, social fabric, and culture of dozens of Maine communities and their working harbors, particularly in those downeast areas where other economic opportunities are scarce.
Gulf of Maine shrimp
Gulf of Maine shrimp may be a harbinger for the state's lobster industry, should current measured trends hold in the years to come. This year, for the fourth season in a row, the Atlantic States Marine Fisheries Commission made the harrowing decision to keep the Maine shrimp fishery closed because the water has been too warm to maintain a healthy population level. At the peak of Maine shrimp fishery just two decades ago, fishermen harvested $13 million worth of the small crustacean annually. Since 2013, the shrimp population has continued to decrease as a direct result of warming ocean temperatures along Maine's coast.
The impact on shrimp fishermen and surrounding Maine communities has been stark, and the worsening impacts of climate change on the Gulf of Maine's oceanography were sufficient enough for Republican Sen. Susan Collins (R-ME) to oppose the confirmation of Scott Pruitt as EPA administrator in February 2017. In an official statement, Sen. Collins cited as reason for her decision stories from invested parties in her state:
I've talked to a lot of individuals throughout our state—scientists, environmental advocates, fishermen and boaters—and all of them are telling me of their concerns about how the environment is changing in our state. … And the changes we are already seeing in Casco Bay and the Gulf of Maine, for example, are cause for alarm.
Policy action is needed to protect fishermen
Since his confirmation in February, EPA Administrator Scott Pruitt has consistently denied the scientific facts behind climate change, leaving hardworking American fishermen without the support they need. Every favor President Trump or Administrator Pruitt doles out to fossil fuel industry polluters is another gut punch to America's fishermen and fishing communities. Without comprehensive federal action to limit anthropogenic carbon dioxide emissions, unchecked ocean warming will grow worse, and fish species will face a forced migration and additional environmental stressors. As a result, not just fish populations will dwindle—so too will the sustainable economic opportunities critical to the survival of so many of America's coastal communities.
Avery Siciliano is the Research Associate for the Oceans Policy team at the Center for American Progress. Shiva Polefka is the Associate Director for the Center's Ocean Policy Program. Michael Conathan is the Director of Ocean Policy at the Center.
The positions of American Progress, and our policy experts, are independent, and the findings and conclusions presented are those of American Progress alone. A full list of supporters is available here. American Progress would like to acknowledge the many generous supporters who make our work possible.
Authors Avery Siciliano
Research Associate, Ocean Policy Shiva Polefka
Associate Director, Ocean Policy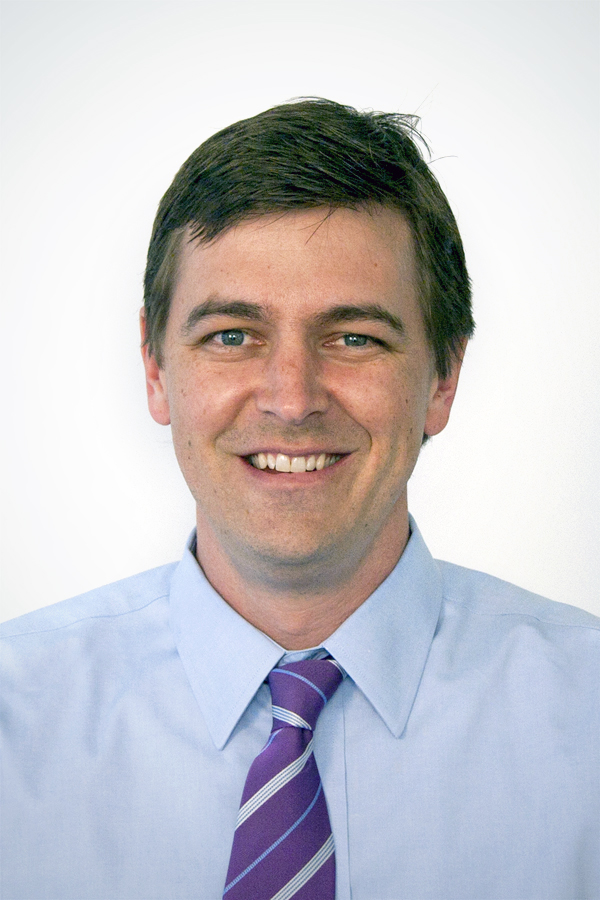 Michael Conathan
Director, Ocean Policy