Revelations About Justice Clarence Thomas Reinforce the Need for Justices to Be Bound by an Ethics Code
Revelations About Justice Clarence Thomas Reinforce the Need for Justices to Be Bound by an Ethics Code
Media reports that Justice Clarence Thomas accepted lavish yacht trips and private jet rides without publicly disclosing them underscore the urgent need for Supreme Court justices to be bound by a binding code of ethics just like other federal judges and members of Congress.
The Supreme Court is facing a reckoning of its own making. Confidence in the court is at an all-time low—and with good cause. Its justices refuse to be bound by a code of ethics like other federal judges, members of Congress, or executive branch officials. And, underscoring the need for broad ethics reform, there is strong evidence that at least some members of the court appear to flout the few federal ethics laws that Congress has applied to them.
Now there are reports that, for roughly two decades, Justice Clarence Thomas has accepted expensive trips—via private jet, on an extravagant yacht, and at private retreats—from right-wing billionaire Harlan Crow. Corporate executives and major Republican donors were fellow guests on at least one trip. Crow also bought a home and property from Thomas' family and allowed his mother to live there rent free. Justice Thomas didn't publicly report any of this, likely violating federal laws requiring certain financial disclosures to be made and violating the code of conduct that other federal judges must follow.
These revelations are on top of a long history of other ethical lapses by the justice. For example, Thomas reported income annually from a real estate company that has not existed since 2006 and previously checked "none" on a financial disclosure form for his wife's income, despite the fact that she had received more than $686,000 from the Heritage Foundation.
Justice Thomas has been able to act with impunity for so long because there is literally no one to stop him from doing so. It's now vital for Congress and the Chief Justice John Roberts to investigate his actions—and take action to ensure that Supreme Court justices are subject to a code of conduct just as other federal judges are.
These gifts are unusual
These gifts break all norms of what should be acceptable for a public servant. Members of Congress, their staffs, and even paid interns have far stricter gift requirements—just as executive branch officials do. For example, congressional ethics rules say:
A member of Congress can only accept a gift worth less than $50 from someone who isn't a lobbyist—and no more than $99.99 from a single source over the course of a year. They cannot accept cash or cash equivalents. Previous reporting had indicated that Justice Thomas had received tens of thousands of dollars in gifts, such as a bust of President Lincoln worth $15,000, $1,200 worth of tires, and a $5,000 personal check to help pay a relative's education expenses. Now we also know Crow purchased real estate from Justice Thomas and his family and is allowing Thomas' mother to live there rent free.
Members of Congress might be able to accept a gift from a personal friend, but if the fair market value exceeds $250, they would need to get formal approval of the Ethics Committee to accept it. And the committee would ask some questions such as, "What is the nature and history of your friendship? Do you have a history of buying each other gifts?" Notably, reporting suggests that Crow only befriended Thomas after he was already a sitting justice.
Even if a member of Congress is in a serious relationship with a partner but they aren't engaged or married, they would need to get prior approval from the Ethics Committee to accept a trip abroad from their partner for their birthday.
Federal judges also have gift limits and disclosure rules, though these are weaker than for the other two branches of government. The judicial code of conduct is not criminally enforceable, but it can lead to disciplinary action for judges that violate it. However, the Supreme Court is explicitly exempt; its justices may "consult" the code of conduct but are not strictly bound by it.
One law, the Ethics in Government Act, was applied by Congress to Supreme Court justices and requires certain financial disclosures. Some observers have suggested that Justice Thomas may have violated that law in failing to report some of his gifts and transactions. Yet, while the Supreme Court has historically resolved to follow the law's requirements, it also has not explicitly accepted that it is bound by them.
What's needed going forward
Given Justice Thomas' pervasive pattern of not properly disclosing lavish travel and gifts, there must be thorough investigations into his actions. Congress should hold hearings, Chief Justice Roberts should launch an investigation, and there may even be a role for the Department of Justice, which is responsible for enforcing disclosure requirements under the Ethics in Government Act.
At the same time, we need to make sure that a binding, enforceable ethics code finally applies to Supreme Court justices—just like for other federal judges. It must at a minimum govern the receipt of gifts; clarify disclosure requirements; explain when conflicts of interest necessitate recusals; and lay out how enforcement would work for a Supreme Court justice.
In other words, justices must be held to some of the same basic ethics rules that already apply to other federal judges, members of congress, and officials in the executive branch.
There are several ways this could be done. The easiest route would be for the chief justice to announce the court is subjecting itself to a binding, enforceable code of ethics, similar to what already applies to other federal judges. It's well reported that Roberts cares about the integrity of the Supreme Court as an institution—this is his opportunity to step up to the plate. This would show that the Supreme Court is taking responsibility for its own actions.
But if the chief justice and/or the Supreme Court as a whole is unwilling to act, Congress has an appropriate role under the Constitution to do so. There are several different approaches it could take, such as articulating how the judicial code of conduct should apply to the Supreme Court or, alternatively, directing the court to develop its own application by a date certain.
Congress could even use its power of the purse, withholding some of the Supreme Court's annual appropriations until the chief justice certifies they have a binding and enforceable code of ethics in place.
Whatever the approach, the Supreme Court cannot be allowed to operate with unchecked power. It is possible that Chief Justice Roberts may not feel he has the power to unilaterally impose a code of ethics on his peers—even as some scholars suggest that Congress may not have the power under the Constitution to mandate how a co-equal branch of government must operate. Both limitations simply cannot be true. The concept of unchecked power was anathema to the framers, who would never have wanted to effectively create kings to rule without checks and balances. So if the Supreme Court won't act, Congress must—and the Supreme Court would be wise to accept these reasonable limits that already apply to other government officials.
Senate Judiciary Committee Chair Dick Durbin (D-IL) has invited Chief Justice Roberts to testify or send another justice in his place to discuss how the court addresses ethical issues; although no subpoena has been issued, the chief justice must use this opportunity to endorse a path to reform.
It's also past time for Congress to pass term limits for Supreme Court justices to help ensure the institution remains accountable to the people. CAP has long recommended an 18-year limit for new Supreme Court justices to actively decide cases before taking on other important duties, such as circuit riding, education, and perhaps even a role in ethics enforcement. This approach attracts broad consensus and, importantly when it comes to judicial ethics, could help keep any individual justice from believing they are entirely above the law.
As Erwin Chemerinsky—one of the nation's leading constitutional scholars—noted in a joint op-ed, "The facts and corroborating detail are too damaging for the court as a body, or Chief Justice John Roberts as a leader, or for Congress and the country to ignore."
The positions of American Progress, and our policy experts, are independent, and the findings and conclusions presented are those of American Progress alone. A full list of supporters is available here. American Progress would like to acknowledge the many generous supporters who make our work possible.
Authors Senior Vice President, Structural Reform and Governance; Senior Fellow Senior Director and Senior Legal Fellow, Women's Initiative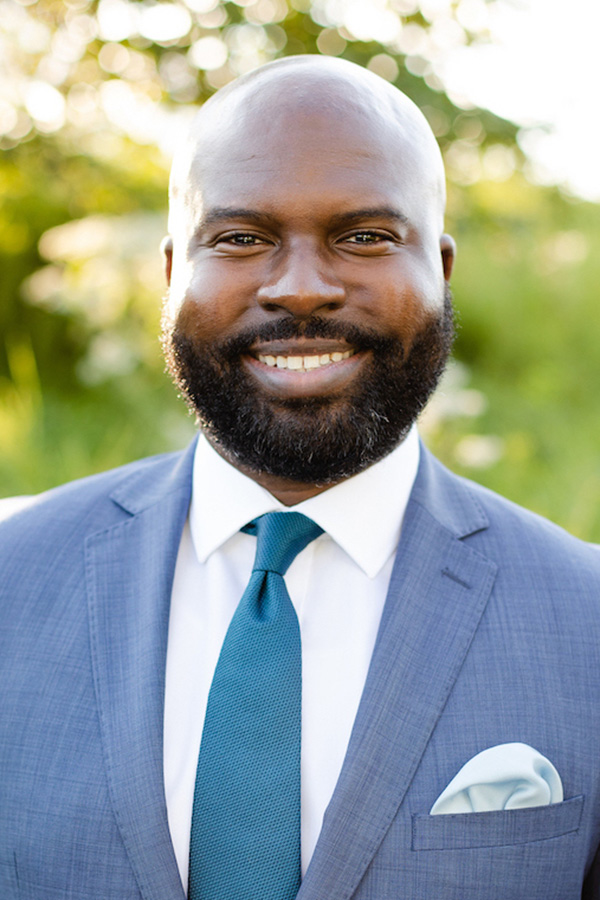 Acting Senior Vice President