Refreshing the U.S. Strategy To End the Pandemic
Refreshing the U.S. Strategy To End the Pandemic
The federal government can make it easier and more affordable for individuals to reduce their own COVID-19 risk and take action to support public health.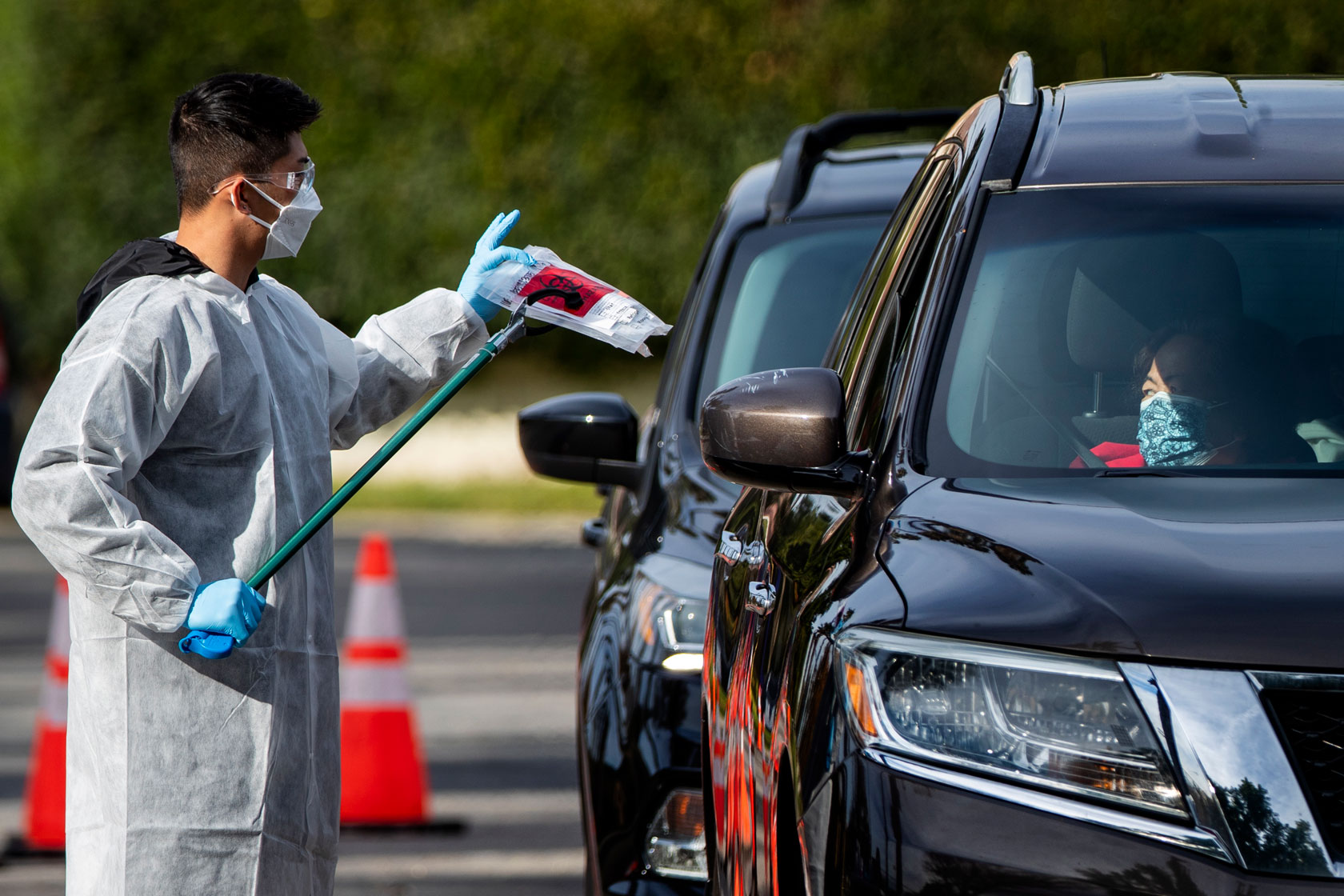 As winter arrives and the ominous omicron variant takes hold in most states, infection and hospitalization rates are rising; universities are closing before final exams; theaters and sports arenas are closing or postponing events; and employers are delaying return-to-office policies. The United States has surpassed 800,000 deaths from COVID-19, which is now the third-leading cause of death among Americans 65 and older, after heart disease and cancer.
The long-run goals of the U.S. pandemic response should be preventing deaths from COVID-19 and those caused indirectly by overwhelmed hospitals, as well as allowing Americans to fully return to economic activity, schooling, and daily life. These goals are intertwined: Economic recovery will depend on taming the public health threat that COVID-19 poses.
Interventions should make it simpler, less costly, and more appealing for Americans to adhere to public health recommendations and empower them to make healthy choices for themselves, their families, and their communities.
The response to the latest surge in cases should be shaped with two principles in mind. First, interventions should make it simpler, less costly, and more appealing for Americans to adhere to public health recommendations and empower them to make healthy choices for themselves, their families, and their communities. All Americans should have access to free supplies for risk mitigation such as masks and rapid tests—regardless of income, location, or individual or community vaccination status. Second, the response must acknowledge that the pandemic has severe negative consequences for everyone, including the vaccinated, and it must refocus on community—not just individual—health. A rise in cases—even ones that are mild for the vaccinated—strains health system capacity for all patients, making it harder to get needed care. More workers out sick or in quarantine means that employers may have insufficient staff for full operations, interrupting the delivery of goods and services and compounding problems with caregiving and mental health.
The United States cannot rely on vaccines alone to end the pandemic.
Many of the tools the United States has at its disposal in 2022 are not new, but they must be deployed more effectively. While requiring and encouraging vaccination and booster shots must remain a central feature of the U.S. pandemic response, lingering hesitancy and resistance to vaccines combined with the rapid spread of the omicron variant means that other measures remain crucial to gaining control of the virus. The United States cannot rely on vaccines alone to end the pandemic.
Current conditions call for a refresh of the U.S. approach to the pandemic response. Nearly two years after the arrival of the novel coronavirus in the United States, about 90 percent of counties have high or substantial levels of community transmission, and a case surge fueled in part by the omicron variant threatens to again overwhelm hospitals. Polling from December 2021 shows that about half of Americans "believe returning to their pre-coronavirus life right now is a large or moderate risk," a higher share than a month ago. Ensuring that all Americans have access to proven tools for diminishing their risk of COVID-19—including vaccinations, high-quality masks, and rapid tests—is important for community health and can also provide individuals with tangible measures to control risk in their personal lives, regardless of the conditions around them.
Coronavirus
Read more of CAP's analysis and coverage of the coronavirus pandemic.
This column recommends renewed initiatives in three areas:
Swiftly ramping up the supply of testing, including at-home rapid tests
Distributing high-quality masks and rapid tests more widely throughout communities—including directly to households—and providing education on their use
Introducing vaccine requirements for additional high-risk, indoor settings and updating the definition of "fully vaccinated"
In late December, President Joe Biden announced new actions to protect individuals and assist communities and hospitals in combating the omicron variant, a welcome addition to the COVID-19 response. Increasing and expanding access to free testing and vaccination capacity and reinforcing hospital staff and supplies are all critical actions to maximize protection and mitigation, but there is more to do. Even under a well-executed, full-fledged policy response to COVID-19, what the pandemic holds for the future is unpredictable. Regardless of whether the policies presented in this column can be fully implemented before the peak of the omicron surge, they are still important in order to communicate to Americans a course of action for the near future and ensure that the groundwork is in place to properly combat future regional and national case surges.
Swiftly ramp up and commit to purchasing testing supplies
Testing demand has soared over the past several weeks and will continue to rise due to the rapidly spreading omicron variant as well as for reasons that could have been anticipated—including seasonal gatherings, holiday travel, and the post-travel return to school and work. The upcoming Occupational Safety and Health Administration emergency temporary standard, which allows large employers to offer weekly testing as an alternative to a vaccination requirement, and the U.S. Centers for Disease Control and Prevention's (CDC's) recent endorsement of test-to-stay policies for schools will further drive up the nation's need for tests. The authorization of antiviral pills that COVID-19 patients can take at home will also increase demand for at-home tests to quickly identify positive cases because these new pills are most effective when given within three to five days of first symptoms.
Private companies may be unwilling to bear the risk of sustaining supply at high levels given uncertainty over future case trends, even with today's soaring testing volume and shortages of rapid tests. Abbott Laboratories' destruction of test components earlier this year is a cautionary tale: As the case surge driven by the delta variant waned, a factory destroyed what it anticipated would be excess stock of BinaxNOW rapid tests. The federal government should consider bearing the risk of demand fluctuations by offering advance market commitment agreements to test-makers and mask-makers, guaranteeing sales in exchange for manufacturers' promise to produce and sell at a given price. For example, the private Rockefeller Foundation entered into a $30 million advance market commitment for rapid tests on behalf of 23 states at the beginning of 2021.
Besides frustrating consumers and stymieing public health, the shortage of rapid tests also enables manufacturers to sustain prices well above cost in the United States. While current U.S. retail prices are typically $10 to $12 per test, the prices granted to state governments and in other countries suggest the true cost of a lateral flow immunoassay kit is no more than $5. Although the Biden administration previously announced it will require insurance companies to rebate consumers for over-the-counter tests—making the net price $0 for the insured—current prices present a prohibitively high upfront cost for many consumers and threaten to drive up future insurance premiums.
The approach to testing—like the approach to vaccination—needs to reflect the risks to individuals and to the communities around them. Individuals need to know if they are infected with the coronavirus so that they can act accordingly by seeking treatment and quarantining if needed. The country also must take an approach that emphasizes the health of communities. Testing is critical to tracing the spread of COVID-19 and should inform other decisions; for instance, areas with high spread may need to take additional precautions such as temporary closures of settings that trigger community spread.
Under a program announced in late October, several federal agencies are partnering to support the submission of new at-home tests for the U.S. Food and Drug Administration's regulatory review with the intent of lowering costs and making tests more widely available. The number of at-home testing options has increased from nine to 16 in the past two months, and President Biden has pledged to continue using the Defense Production Act to accelerate testing production. The administration's plan to establish new federal testing sites and distribute free at-home tests through a website to those who want them are important steps forward.
Deliver high-quality masks and rapid tests directly to households
The federal government must immediately refine its messaging around the importance of masking, educating the public on the effectiveness of masks and the advantages of wearing higher-quality masks. High-filtration masks—namely N95, KN95, and KF94 masks as well as surgical masks—provide superior protection against the coronavirus. A well-fitted N95 mask or surgical mask filters at least 95 percent of airborne particles. Guidance early in the pandemic was aimed at preserving scarce supply of medical-grade masks for health care workers, and previous federal mask distribution plans involved cloth masks. However, given the increased availability of masks and the emergence of more transmissible variants, the CDC should follow the lead of public health officials in European countries in communicating to the public that they should upgrade their masks if possible. This message should be echoed by other federal agencies and state and local governments.
A national mask distribution program would ensure that individuals have quality masks and are better informed about the protection they provide.
A national mask distribution program would ensure that individuals have quality masks and are better informed about the protection they provide. Although a variety of masks are available in stores and online, consumers have few tools to judge mask quality and determine which masks are genuine. N95 masks are approved by the CDC's National Institute for Occupational Safety and Health, yet counterfeit masks have proliferated online. According to a report by The New York Times, consumers who search for N95 masks online—including on Amazon.com—commonly encounter counterfeit and poor-quality KN95s. The Federal Trade Commission and the U.S. Department of Justice must hold accountable distributors, retailers, and online platforms that mislead consumers and facilitate the sale of counterfeit masks.
The federal government should increase the manufacture and facilitate the distribution of high-quality masks for health care workers as well as for the general public. Although rates of mask wearing have been falling, and mask mandates have become politicized and face staunch opposition in many areas of the country, this investment is worth the cost. Real-world evidence shows that distribution of masks and education about masking are effective at increasing mask use. Moreover, recent research shows that states with mask mandates had lower rates of COVID-19 than areas with no mask mandates but with similar vaccination rates.
In addition to establishing new federal testing sites and distributing free at-home tests through website requests, the federal government should proactively deliver an initial bundle of several rapid tests and high-quality masks directly to every household through the U.S. Postal Service—a measure that public health experts have long called for. This bundle should include consumer-friendly guidance on testing, masks, and vaccination. The government can skip addressing the packages to expedite the process; a plan scrapped in early 2020 called for the Postal Service to deliver a set of masks "to each residential delivery point and PO Box" that would be "labeled with a generic Postal Service barcode, not a specific address."
From there, federal or federally supported distribution programs would ensure additional free supplies remain available throughout the country. The administration should leverage existing federally supported distribution systems as it did earlier in the pandemic—such as the U.S. Department of Agriculture-supported food bank and food pantry system and post offices—to establish pickup points for free high-filtration masks and rapid tests. Additionally, the administration should broker partnerships with community-based organizations or private retail chains to ensure dissemination of products down to the local level, particularly in places where public opinion of federal intervention is unfavorable. Packs of child-size masks should be distributed to each child through schools, and community locations such as public libraries, community health centers, or schools could serve as pickup points for both free masks and rapid tests.
While a national home distribution initiative has not yet happened during the pandemic in the United States, some state and local governments already have efforts underway. New York City plans to distribute 1 million free N95 masks through community-based organizations and clinics. Rhode Island has announced it will give out 100,000 KN95 masks per week by partnering with community organizations such as libraries and social service agencies that work in vulnerable communities, such as refugee centers. Some states—including Massachusetts, New Hampshire, New Jersey, and Washington—are delivering free COVID-19 tests to cities and towns for further distribution or directly to residents, and Massachusetts is targeting communities with the greatest percentage of families living in poverty. The federal government should draw on lessons from these states in building a national strategy.
As with rapid tests, the unpredictable nature of COVID-19 trends, policy response, and human behavior have led to market failure around masks. Companies that dutifully churned out N95 masks early in the pandemic were unable to find buyers. The federal government should procure masks and guarantee a market for N95 and equivalent filtration masks to ensure plentiful supply for the present and to prepare for future developments.
Expand vaccination requirements and update the definition of fully vaccinated
Vaccination remains the best strategy to protect against severe illness, hospitalization, and death due to COVID-19, including infections resulting from the omicron variant. The number of people per day receiving a first dose of the vaccine has largely plateaued. Two-thirds of people eligible for the vaccine—which is currently available in the United States to people ages 5 and up—are fully vaccinated by the current definition. Stronger vaccination requirements would spur more to get the shot and raise the level of immunity in the population.
Policymakers at all levels of government should consider applying vaccine requirements for additional high-risk, indoor settings.
While the Biden administration has announced new steps to increase the ease and availability of vaccination, more action is needed at the community level. In the immediate term, policymakers at all levels of government should consider applying vaccine requirements for additional high-risk, indoor settings. States and local governments should consider following the lead of places such as New York state, which requires masks in all indoor settings unless vaccination is required for entry. Indoor dining, which inherently requires mask removal, can be made safer by requiring proof of vaccination, as San Francisco, New Orleans, and New York City have done.
Additionally, the federal government should require proof of vaccination for domestic air travel. Under federal law, vaccination is already required of noncitizen, nonimmigrant air passengers entering the United States; that rule should extend to all eligible air travelers—including U.S. citizens, U.S. nationals, and U.S. lawful permanent residents—to ensure safe travel, limit spread, encourage more travelers to get vaccinated, and boost Americans' confidence in travel.
In the longer term, the CDC should update the definition of "fully vaccinated," instead adopting a standard of "up-to-date" on COVID-19 vaccination. Currently, people are considered fully vaccinated if they have received two doses of the Pfizer-BioNTech or Moderna vaccines or one dose of the Johnson & Johnson vaccine. Although this dose level remains effective at preventing severe disease, a vaccine booster can counteract the loss in vaccine effectiveness that appears over time. Close to two dozen colleges and universities, along with some employers such as TJX and states such as New Mexico, have already enacted policies to require booster shots.
Conclusion
 While the public is weary, and new restrictions are unpalatable to many, the COVID-19 response must continue to focus on safeguarding health and the economy. Policies that emphasize the impact of COVID-19 on individuals and communities—and that focus on interventions that make it easier, less costly, and more appealing for Americans to adhere to public health recommendations—are needed to increase public confidence and reinforce basic prevention measures.
The positions of American Progress, and our policy experts, are independent, and the findings and conclusions presented are those of American Progress alone. A full list of supporters is available here. American Progress would like to acknowledge the many generous supporters who make our work possible.
Authors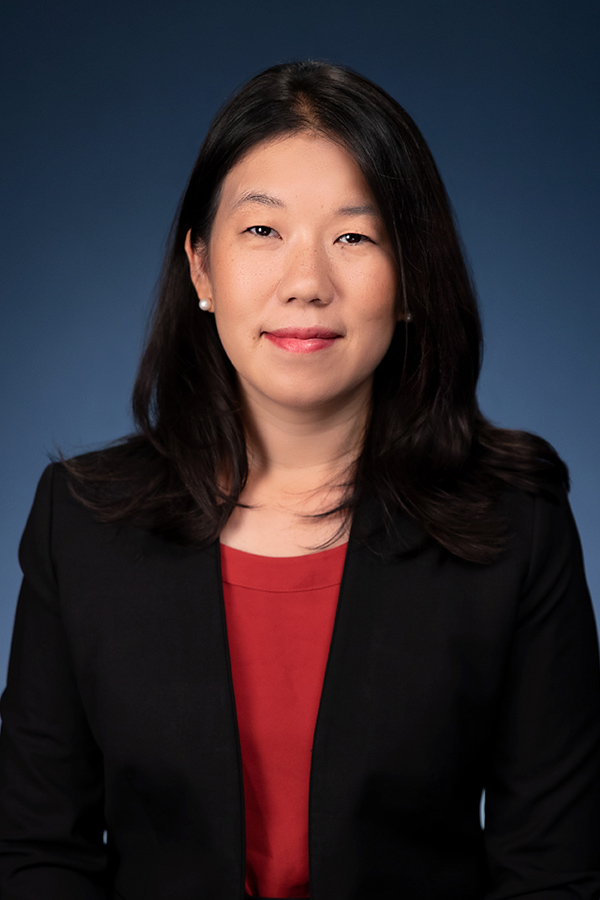 Senior Vice President, Inclusive Growth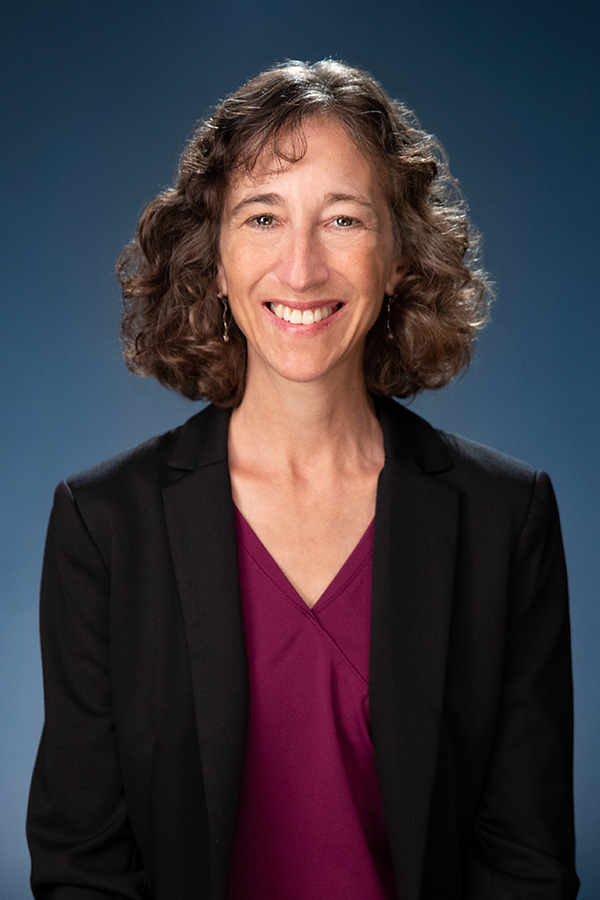 Director, Public Health