Recent Political Scandals the 'For the People Act' Would Prevent From Recurring
Recent Political Scandals the 'For the People Act' Would Prevent From Recurring
Democrats in the House of Representatives are championing the For the People Act, historic legislation focused on preventing political corruption and promoting clean elections.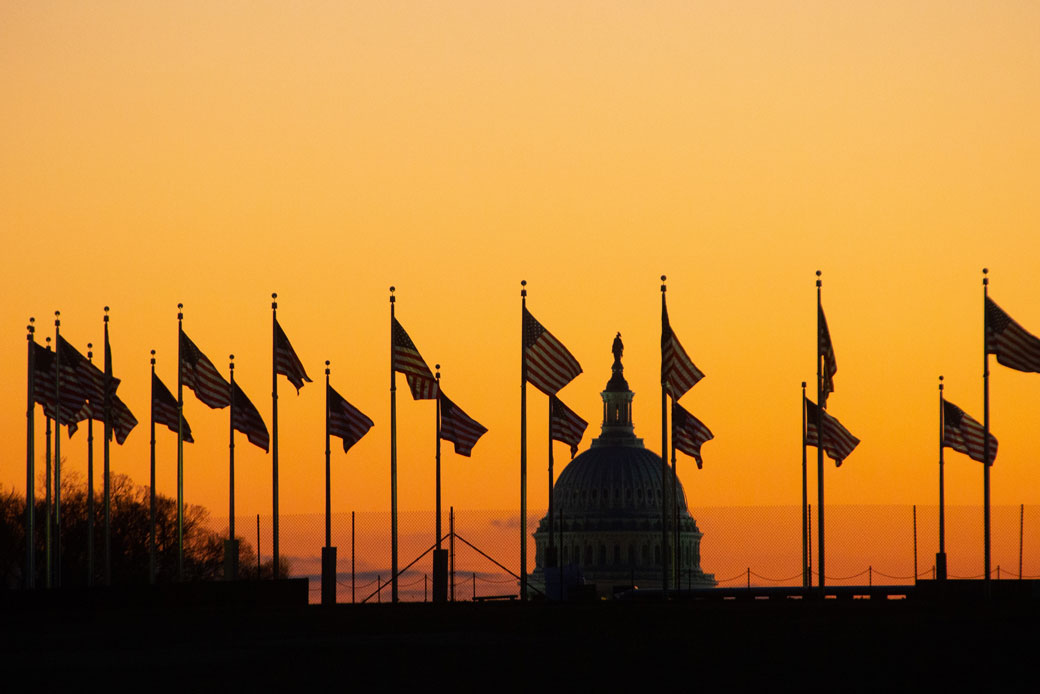 For more than two years, President Donald Trump and his allies have ignored, undermined, and rewritten the rule of law and long-standing norms—unleashing an unprecedented wave of self-interested corruption in the White House, the executive branch, and Congress. Trump and his allies have given themselves and their donors huge tax breaks, sabotaged access to health care for millions of Americans, conducted insider trading on the White House lawn, aided foreign adversaries in their efforts to interfere in U.S. elections, and increased big money's ability to influence policy. These individuals are not the first people in power to abuse the country's often corrupted political system, but they are by far the most flagrant to do so in recent history.
Voters took note in the 2018 midterm elections. Poll after poll showed corruption was a top concern, and Americans voted out the highest number of incumbent members of Congress in decades. Across the country, they elected candidates who committed not to accept corporate campaign contributions, pledged to drive out the influence of big money and special interests in government, promised to protect U.S. elections from foreign adversaries, and pledged to remove improper barriers to the ballot.
Although the constant corrupt behavior can be disheartening and can reduce trust in government, there are concrete steps that lawmakers can take to address the abuses of President Trump and his allies and prevent them from recurring. The diverse class of newcomers to the U.S. House of Representatives, for example, is moving forward with clear, strong policy solutions. These lawmakers have joined forces with longtime anti-corruption champion Rep. John Sarbanes (D-MD), as well as an overwhelming majority of incumbent House Democrats and House leadership, including Speaker Nancy Pelosi (D-CA), to put forward the boldest anti-corruption and clean elections bill since the Watergate-related scandals of the early 1970s. H.R. 1, or the For the People Act, is the first bill introduced in the new Congress and would take a big stride toward snuffing out corruption, ending the dominance of big money in politics, ensuring public officials work for the public interest, and empowering voters.
Below is a list of recent political scandals that H.R. 1 would help prevent from recurring, categorized by the legislation's three main sections. This column may be updated as further relevant scandals are exposed.
Campaign finance: Reducing big money and dark money in politics
In recent years, it has become increasingly common for multimillionaires to run for elected office, as they are the ones who can most easily finance expensive campaigns with large donations from exclusive networks. Once elected, these millionaires often support policies that benefit themselves and their friends, such as voting for huge tax breaks for the richest Americans. In 2017, many of the wealthiest members of Congress responsible for writing the Tax Cuts and Jobs Act likely received lucrative windfalls from provisions they helped write. Everyday Americans find it almost impossible to raise the campaign funds needed to compete with well-connected, wealthy candidates. H.R. 1 would set up an innovative new small-dollar campaign financing program, where the federal government would match small-dollar donations, making it much easier for Americans of all financial means to run successful campaigns for federal office and provide fairer representation of everyday people. (see Division B, Title V, Subtitle B)
In the 2016 and 2018 election cycles, Russians, as well as other hostile foreign actors, used social media advertisements and other online methods to improperly influence U.S. elections. Under current law, Americans have no easy means of learning if an online communication meant to influence their vote is paid for by a foreign interest. H.R. 1 would radically upgrade online political ad disclosure requirements and mandate digital platform companies such as Facebook to implement measures to prevent foreign actors from purchasing political ads. (see Division B, Title IV, Subtitle C)
In recent U.S. elections, hundreds of millions of dollars in dark money have been spent anonymously, often by multimillionaires, to influence results. Many times, this money funds onslaughts of negative advertising that can dampen voters' inclination to vote. The U.S. Supreme Court's wrongheaded Citizens United decision in 2010 helped launch this torrent of campaign spending. H.R. 1 would for the first time shine a bright light on dark money, allowing voters to know who is donating vast amounts of cash to influence elections and get policies passed for their own benefit. (see Division B, Title IV, Subtitle B, Part 2)
In recent years, foreign actors have attempted to illicitly spend money in U.S. elections. For example, questions have been raised about the possibility that Russia funneled money into the United States during the 2016 election cycle, including potentially via the National Rifle Association—which operates a dark money organization technically classified as a social welfare group that is not required to disclose its donors—to influence the election in favor of Donald Trump. Moreover, according to one source, U.S. divisions of foreign companies have spent millions of dollars in recent years to influence U.S. elections. In 2015, a Chinese couple reportedly gave $1.3 million to a super political action committee (PAC) supporting Jeb Bush's presidential run, funneling the money through a U.S. corporation. Foreign money flowing covertly into the U.S. political system threatens the nation's sovereignty, especially in an era where many U.S. corporations have foreign owners. H.R. 1 would impose new restrictions that make it harder for foreign actors to exploit nebulous laws and spend money to influence U.S. elections. (see Division B, Title IV, Subtitle B, Part 1)
Recent campaign cycles have also seen multiple egregious instances of improper coordination between candidates and supposedly independent super PACs that support those candidates. This type of improper coordination is a backdoor way that special interests and wealthy donors can use to spend huge sums of money on their candidates of choice. H.R. 1 would halt improper coordination between candidates and super PACs and help ensure that deep-pocketed donors do not corrupt the political process and the formulation of public policy. (see Division B, Title VI, Subtitle B)
Big money influence
Megadonors Sheldon and Miriam Adelson, who donated close to $300 million in the previous four election cycles to pro-Trump and pro-Republican super PACs, have successfully persuaded President Trump and his administration to support their financial and ideological interests. This includes promoting their Japanese casino project and curbing online gambling that competes with their gaming interests. And one month after the Adelsons donated $500,000 to President Trump's legal defense fund, Trump awarded Miriam Adelson the prestigious Presidential Medal of Freedom. As one of the nation's wealthiest business owners, Sheldon Adelson also received a huge windfall of at least $670 million from the 2017 tax bill, which President Trump eagerly signed into law.
Another megadonor, coal baron Bob Murray, donated $1 million to Trump's super PAC and gave Trump a long list of policy wishes, which soon became part of Trump's "To-Do List."
In 2016, President Trump's inaugural committee received more than $100 million from donors, including major corporations, multimillionaires, and the most well-connected Americans—including the Adelsons and Bob Murray's business. In 2018, an American political consultant with ties to the Trump operation pleaded guilty to illegally steering $50,000 into the Trump inaugural committee from a Ukrainian politician who was barred from donating. The inaugural committee has not fully reported how the vast funds it acquired were spent, and there is almost no way to know whether the administration offered favors in return for donations. H.R. 1 would require inaugural committees to disclose their expenditures, place limits on aggregate contributions, and restrict donations from being used for purposes unrelated to the inauguration. (see Division B, Title IV, Subtitle H)
Ethics: Ensuring public officials work for the public interest
As both a candidate and president, President Trump has refused to publicly release copies of his tax returns. This refusal, which breaks a long-standing norm, makes it impossible to know whether Trump is beholden to a corporate interest and/or another nation, raising major questions about whether he is serving the public interest as he makes important policy decisions. H.R. 1 would require all major party presidential candidates and sitting presidents to release their tax returns for the prior 10 years. (see Division C, Title X, Subtitle A)
After Sen. John McCain's (R-AZ) death in 2018, former Sen. Jon Kyl (R) used the "revolving door" when he left his powerhouse lobbying firm to fill McCain's seat. Then, rather than serve out the remainder of the seat's term, he returned to his lobbying firm within months—without any cooling-off period. The loose definition of a "lobbyist" unfortunately allowed Kyl to escape from having to register as one. H.R. 1 would disincentivize former members of Congress from entering or returning to the influence-peddling industry by requiring them to formally register as lobbyists, even if they consider themselves to be so-called nonlobbying strategists. (see Division C, Title VII, Subtitle C)
In the past 21 years, members of Congress have used at least $17 million in taxpayer money to settle claims brought against them by their staffers, including sexual harassment claims. Recent examples include settlements paid on behalf of then-Reps. Blake Farenthold (R-TX) and John Conyers (D-MI) for separate instances of alleged sexual harassment. H.R. 1 would prevent members from using taxpayer money to settle employment discrimination claims, reinforcing lawmakers' obligation to spend taxpayer money on things that benefit the public interest—not to settle claims about members' misconduct. (see Division C, Title IX, Subtitle A)
After the contentious Senate confirmation hearings of U.S. Supreme Court nominee Brett Kavanaugh in 2018, 83 ethics complaints were filed against him. These complaints involved allegations that Kavanaugh misled the Senate about some of his job activities in the George W. Bush White House, as well as alleged misstatements about details of a sexual assault that he was accused of committing in high school. However, because Kavanaugh already had been confirmed to the Supreme Court when the complaints were to be considered by the appropriate panel of federal judges—and because the Supreme Court has no official code of ethics—the panel had no choice but to dismiss all of the complaints. By requiring the federal courts to develop a code of ethics for Supreme Court justices, H.R. 1 would help ensure that no federal jurists can evade appropriate scrutiny of their behavior. (see Division C, Title VII, Subtitle A)
In 2018, Rep. Chris Collins (R-NY) was indicted for federal crimes related to insider trading, allegedly using nonpublic information he gained while he was a member of Congress; Collins denies any wrongdoing. Even though he was a congressman sitting on a committee with jurisdiction over the pharmaceutical industry, Collins simultaneously sat on the corporate board of a pharmaceutical company in which he owned huge amounts of stock. When he learned of a failed drug trial involving that company, he allegedly used the nonpublic information to tip off family members, who sold large amounts of that company's stock before regular stockholders could. Collins allegedly alerted his son during a phone call from, of all places, the White House lawn. H.R. 1 would reduce improper conflicts of interest by prohibiting members of Congress from sitting on for-profit corporate boards or using nonpublic information to benefit themselves or their family members. Currently, only House ethics rules prohibit members from using nonpublic information. (see Division C, Title IX, Subtitle B)
For many years, Paul Manafort, the chairman of Donald Trump's presidential campaign in 2016, earned more than $75 million to promote the interests of a foreign entity, namely a pro-Russia Ukrainian party—and he took multiple steps to hide those earnings from the U.S. government. Subsequently, Manafort pleaded guilty to failing to register with the U.S. Department of Justice as a foreign agent under the Foreign Agents Registration Act (FARA). H.R. 1 would help put a stop to such criminal activity by creating a special unit within the Justice Department, with robust funding, to investigate violations of FARA and to bring enforcement actions against violators. (see Division C, Title VII, Subtitle B)
In 2013, President Trump's corporation entered into a lease with the U.S. government to locate a major Trump hotel on federal property in Washington, D.C., only blocks from the White House. The Trump Organization has made tens of millions of dollars—often from foreign actors attempting to influence U.S. policy—when these guests stay at the Trump hotel. In January 2019, an inspector general found that the lease may be in violation of the U.S. Constitution's emoluments clause. H.R. 1 would give teeth to the Constitution's prohibition by precluding sitting presidents from entering into contracts with the U.S. government, which would help reduce the chance for conflicts of interest. (see Division C, Title VIII, Subtitle B)
In 2016, President Trump set up a transition team chock full of former lobbyists with clear potential conflicts of interest, paid to influence policy that could benefit wealthy special interests—not necessarily act on behalf of the public. Many of them went on to work in the administration in senior positions, and some returned to private industry afterward. For example, Scott Pruitt, former administrator of the Environmental Protection Agency, resigned in 2018 while facing multiple ethical scandals; he now consults for the coal industry. H.R. 1 wouldrequire all presidential transition teams to devise comprehensive ethics plans. (see Division C, Title VIII, Subtitle F) It would also slow the revolving door between the executive branch and regulated industries, among other steps that would bolster ethics in government. (see Division C, Title VIII, Subtitles A–D, G)
President Trump has repeatedly flouted ethics norms, especially regarding his continued financial conflicts of interest, and some of his Cabinet secretaries have taken his cue. The most egregious violator of conflicts of interest rules may be Secretary of Commerce Wilbur Ross. While serving as commerce secretary, Ross continued for at least several months to hold investments in a plethora of companies that could benefit from favorable commerce policies, including companies owned by China's government; a shipping firm linked to Russians that Ross later sold short right before his investments were exposed publicly; and his former employer, Invesco, in which Ross held more than $10 million in stock. In sworn testimony, Ross twice said that he divested himself of all inappropriate financial interests but later revealed he failed to do so. H.R. 1 would give the U.S. Office of Government Ethics—the ethics watchdog over the administration—real teeth, including subpoena authority to gather necessary information and conduct thorough investigations of officials, along with authority to take strong disciplinary actions, including dismissing officials from their jobs. (see Division C, Title VIII, Subtitle D)
Voting: Empowering voters to participate in elections
During the 2018 election cycle, then-Georgia Secretary of State Brian Kemp (R) and other state officials took multiple steps that improperly restricted voters' right to vote, including limiting early voting, closing convenient voting locations, and engaging in mass discriminatory voter purges. H.R. 1 would help stop these undemocratic practices by requiring states to offer automatic voter registration and same-day voter registration; prohibiting improper voter purges; requiring the option of early voting; and taking several other steps to improve access to the ballot box. (see Division A, Title I, multiple subtitles)
In 2018, Kemp ran for governor of Georgia while simultaneously serving as Georgia's secretary of state, a job in which he was responsible for overseeing the administration of statewide elections—including his own race. As noted above, Kemp took several steps to limit Georgians' ability to cast their votes, leading some observers to conclude that he may have defeated his opponent through improper means. Obviously, this arrangement raises huge potential conflicts of interest. H.R. 1 would help stop this type of anti-democratic conflict of interest at the federal level by prohibiting state officials who oversee elections from running simultaneously for federal office—and it could serve as a strong example for similar state legislation. (see Division A, Title I, Subtitle M)
Wisconsin voters elected a Democratic governor in November 2018 and passed several clean election reforms. But during a lame-duck session, Wisconsin's Republican-controlled Legislature used its gerrymandered majorities to strip the incoming Democratic governor of powers and reverse those reforms; a federal judge subsequently reversed some of those impermissible power grabs. Wisconsin is one of many states where partisan gerrymandering has resulted in legislative districts that greatly benefit one political party instead of fairly representing voters. H.R. 1 would help end partisan gerrymandering by requiring nonpartisan redistricting commissions in each state to fairly draw districts. (see Division A, Title II, Subtitle E)
During the last election cycle, Republican legislative leaders in North Dakota pushed through a controversial voter ID law that aimed to disenfranchise many Native Americans who reside on reservations that do not have street addresses. In 2018, the Supreme Court failed to overturn that law. H.R. 1 would help prevent this sort of discriminatory disenfranchisement through measures that would make it easier for all Americans to register to vote—and actually vote—and declares Congress' intent to protect and promote Native Americans' access to the ballot box. (see Division A, Title II, Subtitle B, and other provisions in Division A)
In the 2016 election cycle, Russian operatives attempted to hack into election systems in at least 39 states across the country. As recognized by national security officials in both major political parties, this puts the integrity of U.S. elections in grave danger. H.R. 1 would take multiple steps to enhance election security, such as by requiring every president to produce a national strategy for protecting elections, providing much-needed federal funds for states to secure their voting systems, and requiring the U.S. Department of Homeland Security to perform threat assessments on election systems, among other security measures. (see Division A, Title III, Subtitles A–H)
Many states currently refuse to re-enfranchise people who served their time for felony convictions. In recent years, the systematic disenfranchisement of formerly incarcerated people has prevented millions of Americans from participating in the democratic process. In the November 2018 election, Floridians overwhelmingly voted to amend the state constitution to ensure that people who have completed their felony sentences can have their full voting rights restored. H.R. 1 would ensure that all formerly incarcerated Americans, no matter which state they live in, can exercise their right to vote in federal elections upon their release—and would require federal and state governments to notify these people about their right to vote. (see Division A, Title I, Subtitle E)
Michael Sozan is a senior fellow at the Center for American Progress. Will Ragland is the managing director of the Center for American Progress Action Fund War Room.
The positions of American Progress, and our policy experts, are independent, and the findings and conclusions presented are those of American Progress alone. A full list of supporters is available here. American Progress would like to acknowledge the many generous supporters who make our work possible.
Authors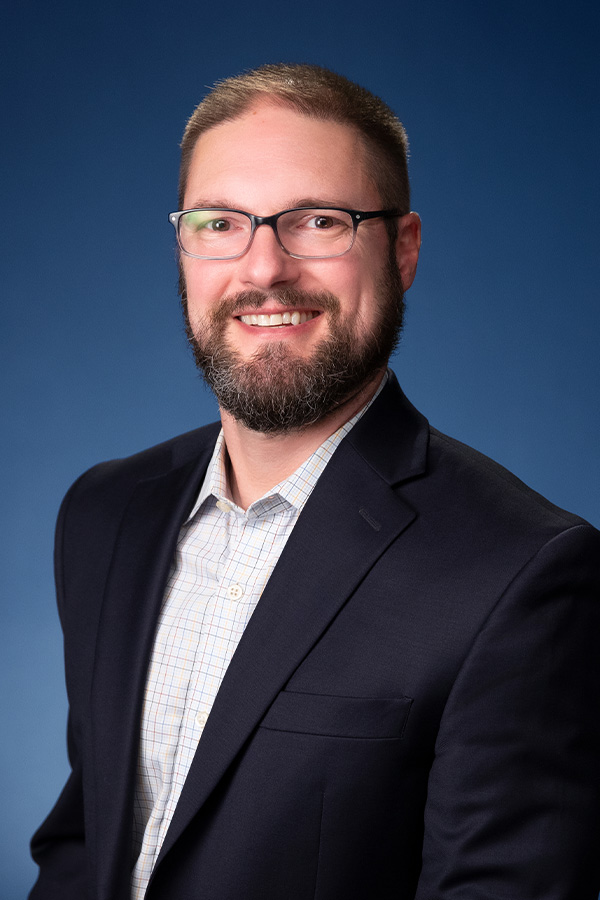 Senior Fellow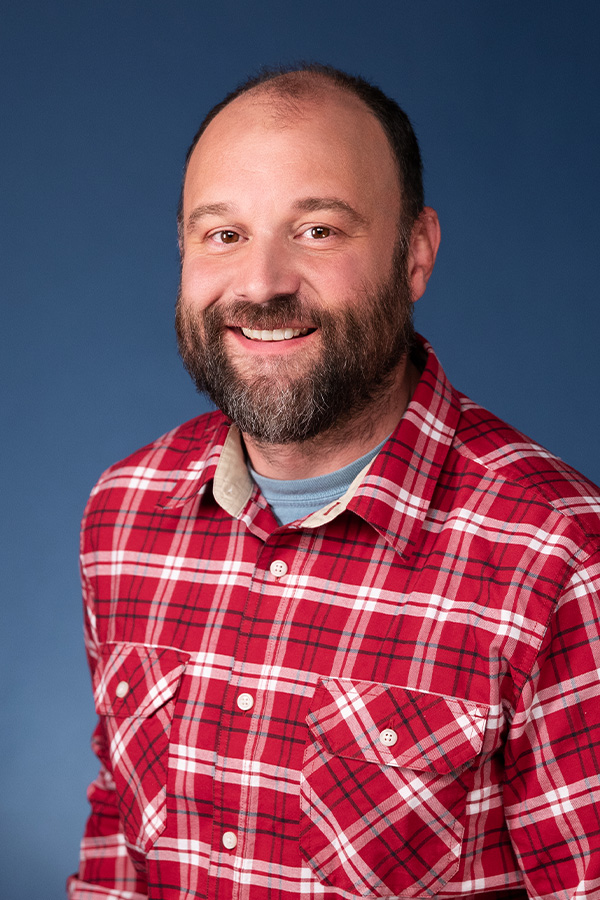 Senior Director of Research, Advocacy and Outreach