Undermining Democracy
Right-wing legislatures are working hard to suppress voters as the next presidential election draws closer, writes Sam Fulwood III.
Part of a Series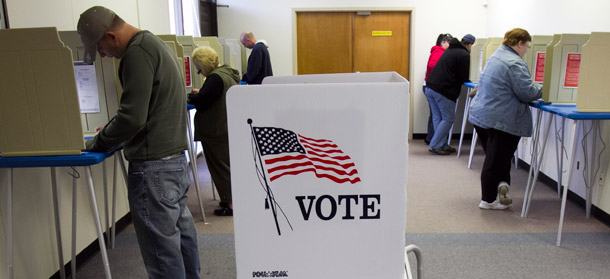 If right-wing activists are correct, no election is safe from wholesale voter fraud. But try as they might to push the tired, discredited argument that liberals are signing up nonexistent voters or claiming that huge numbers of dead people are distorting the will of the electorate, they offer scant proof.
The Brennan Center for Justice at New York University School of Law offers more clear-eyed evidence. They recently released an impressive report that points out how some state legislatures are systematically seeking new laws that "could make it significantly harder for more than five million eligible voters to cast ballot in 2012."
The report, "Voting Changes in 2012" by Wendy R. Weiser and Lawrence Norden, is the first comprehensive roundup of all the state efforts to restrict voting. The appendix is of particular note because it compiles the state-by-state, vote-suppression legislation proposed in 2011.
These restrictive laws seek to limit—not broaden—the electorate with the expectation that a smaller, whiter, and more affluent pool of voters is more likely to elect conservative politicians.
In Georgia, for example, state officials are waiting on Department of Justice approval for a law signed by Republican Gov. Nathan Deal that shortens the early voting period from approximately 45 days to approximately 21 days.
Across the northern border, in South Carolina, the state officials seek to require all voters to show a "valid and current" state-issued driver's license, U.S. passport, military ID, or a new photo voter registration card. As in Georgia, the provisions have passed the legislature and been signed into law but require preclearance from federal officials under provision of the Voting Rights Act.
"These new restrictions fall most heavily on young, minority, and low-income voters, as well as on voters with disabilities," Weiser and Norden write. "This wave of changes may sharply tilt the political terrain for the 2012 election."
Well, of course. That's the intent.
As the Brennan report makes clear, states that already cut back on voting rights will produce 177 electoral votes—or 63 percent—of the 270 needed to elect the president in 2012. What's more, 5 of the 12 likely battleground states are among those with GOP governors and legislative majorities that have passed early voting restrictions or imposed onerous photo-ID requirements.
Limiting voting is never a good thing in a representative democracy. But it's not even good for Republican candidates or conservative causes because it's a shortsighted gamble. To be sure, many Republicans, such as state legislators in Ohio, recognize the damage that championing such restrictions can do to their party and openly oppose such efforts.
But other right-wing activists have pressed on with the desperate hope to win the next election, even if doing so could very well boomerang to their disadvantage in future elections. By disproportionately targeting segments of the U.S. electorate as potential fraudulent voters, right-wingers are sending a clear message: The votes of African Americans, Latinos, poor people, physically handicapped, urban dwellers, and college students don't count as much as the votes of white-collar suburbanites.
These offended voters are likely to remember the false rhetoric and accusations of fraud, rendering them less likely to support GOP candidates and their conservative causes in future campaigns.
I'm not exaggerating. Indeed, these new laws disproportionately affect U.S. citizens who live in densely populated, urban areas and don't drive or have no need to carry government-issued ID cards, such as a driver's license. The net impact is that demanding such documents to vote imposes an unneeded and unfair burden on easy-to-target groups. So if you live in, say, New York City, where relatively fewer people drive than in suburban Westchester County, you're less likely to have a driver's license and it's harder to prove you're an eligible voter.
Those who are being excluded know the deal. Students, for example, may attend a private college and have only student ID cards, which aren't provided by the state. In some cases, they live in one state, where they hold a driver's license, but are eligible to vote in the state where they reside and attend college. Many poor people simply lack all forms of government-issued documents or photo ID cards.
At a time when nearly half the population doesn't vote in presidential elections and nearly 6 in 10 don't vote in midterm national elections, political leaders should do all they can to make it easier to get citizens to the polls. After all, we are all stronger when more citizens participate in our democracy.
Sam Fulwood III is a Senior Fellow at the Center for American Progress and Director of the CAP Leadership Institute. His work with the Center's Progress 2050 project examines the impact of policies on the nation when there will be no clear racial or ethnic majority by the year 2050.
The positions of American Progress, and our policy experts, are independent, and the findings and conclusions presented are those of American Progress alone. A full list of supporters is available here. American Progress would like to acknowledge the many generous supporters who make our work possible.
Authors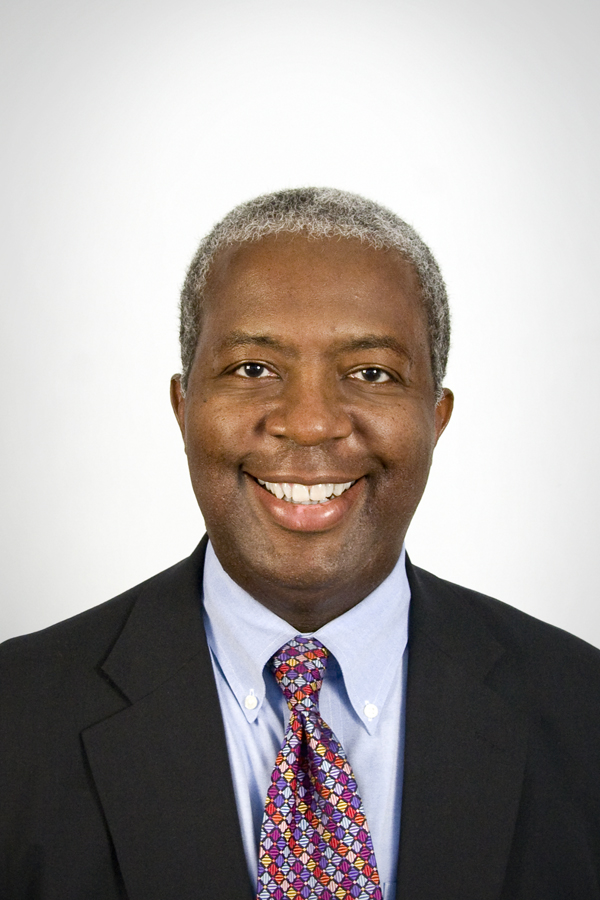 Senior Fellow
Explore The Series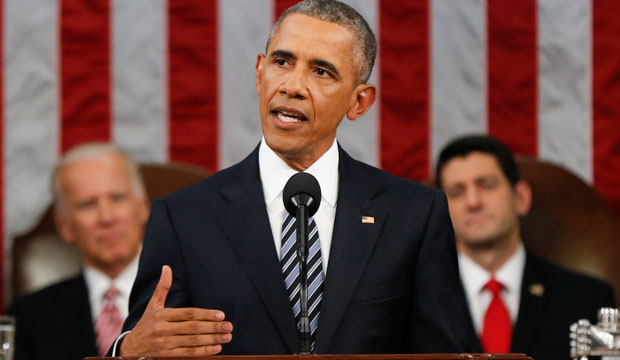 Previous
Parsing the Polls

Next
Pat Buchanan: America Is Doomed
Pat Buchanan: America Is Doomed