A Tale of Two Young Black Men
A Tale of Two Young Black Men
Sam Fulwood III asks what we can learn from two Baltimore natives who travelled decidedly different paths to manhood.
Part of a Series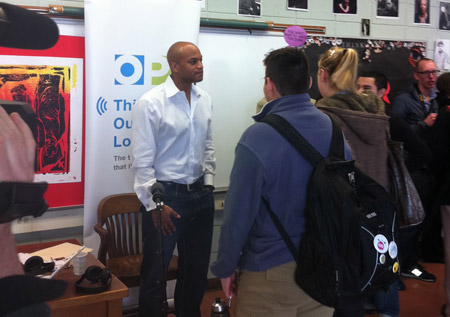 In his riveting book The Other Wes Moore, a young black Baltimore man shares his story of success and upward mobility. Wes Moore was a fatherless child, raised by his mother and a host of guardian relatives, who goes from living in the projects to commendable military service, a Rhodes scholarship, a White House Fellowship, and now a happy marriage and promising employment on Wall Street.
But that's only half the story. Moore also chronicles what happens to another young black Baltimore man named Wes Moore. His story isn't as uplifting. The other Wes Moore's downward trajectory sends him from the restlessness of a single-parent home to becoming a teenaged father himself. From there it was an easy journey to dropping out of school, engaging in street crime, and ultimately a life prison sentence related to a robbery that left a police officer shot to death.
The two men's stories converge because fate granted them a shared race, name, and hometown, but their separate lives couldn't have been more different. Or not? Was the "other" just some crazy-mirror image of one man's choices? Could either of their lives have gone in a different direction?
Those questions popped up repeatedly, in varying ways, last week during a lively conversation author Wes Moore had during a public forum jointly sponsored by Progress 2050 of the Center for American Progress, the Open Society Foundations, and the American Constitutional Society for Law and Policy. Finding the answers, however, proved elusive.
During his conversation with Michel Martin, host of NPR's "Tell Me More," Moore stressed that his successful life stemmed from a series of decisions that guided him from troubled adolescence into successful manhood. In particular, he gave effusive praise to his mother, who insisted on his staying in school, instilled a sense of discipline, and demanded that he make something of his life. Moore's father died when the boy was 3, leaving him with happy but vague memories. His maternal grandparents in the Bronx took him and his two siblings in along with his mother, setting a pattern for extended family help in his upbringing in his new hometown.
Moore's counterpart didn't have it so well. His mother gave birth to him before finishing high school. Though she tried mightily, she was alone and ill-equipped for the job at such an early age. Baltimore's street life captured her son and never let him go.
In 2000, about the time the author Wes Moore was being honored for winning a prestigious Rhodes Scholarship to study at Oxford, England, the other Wes Moore was being convicted of participating in a botched jewelry store robbery in which his brother, Tony Moore, shot to death an off-duty Baltimore police officer.
Author Moore said he learned of the existence of his namesake when his mother told him about wanted posters going up in their West Baltimore neighborhood. It troubled Moore that someone from his community and with his name had so different a life's journey. So when he returned from his studies, he felt compelled to write and meet the prisoner with his name.
Those conversations—and interviews with more than 200 friends and family members—led to the publication of the book. Reviewers across the ideological spectrum praise Moore's work as an example of sociology that fits their own political perspectives. Nicholas D. Kristof, for example, writing in The New York Times, says Moore's book demonstrates that social programs aimed at inner-city poverty work, and he makes the argument for increased federal spending.
In contrast, Stacie Williams of The Christian Science Monitor takes a more conservative approach, arguing that personal responsibility is the key difference in the two men's lives. "Everyone makes choices," she wrote in her review. "That's the only concrete conclusion Moore is able to draw."
But Moore isn't so quick to fully embrace either interpretation exclusively. Can the difference between his life and his jailed counterpart be reduced to increasing social supports or demanding greater personal accountability? "The political argument wants to make it an either/or equation," he observes. "But I wrote this book to say it's more complicated than that. That society has to pay attention to the needs of the people left out and people like Wes have to do their part too."
Our policymakers in Washington and around the nation need to read The Other Wes Moore with their political blinders removed. If they listen carefully to what both Wes Moores have to say, it becomes clear that the two men's lives stand for the necessity of nonideological policies. Neither man's life deserves finger pointing or score settling. The lessons learned aren't rocket science. It is progressivism and compassionate conservatism at their best. It's the middle ground that our nation is finding increasingly hard to capture these days.
Sam Fulwood III is a Senior Fellow at the Center for American Progress. His work with the Center's Progress 2050 project examines the impact of policies on the nation when there will be no clear racial or ethnic majority by the year 2050.
The positions of American Progress, and our policy experts, are independent, and the findings and conclusions presented are those of American Progress alone. A full list of supporters is available here. American Progress would like to acknowledge the many generous supporters who make our work possible.
Authors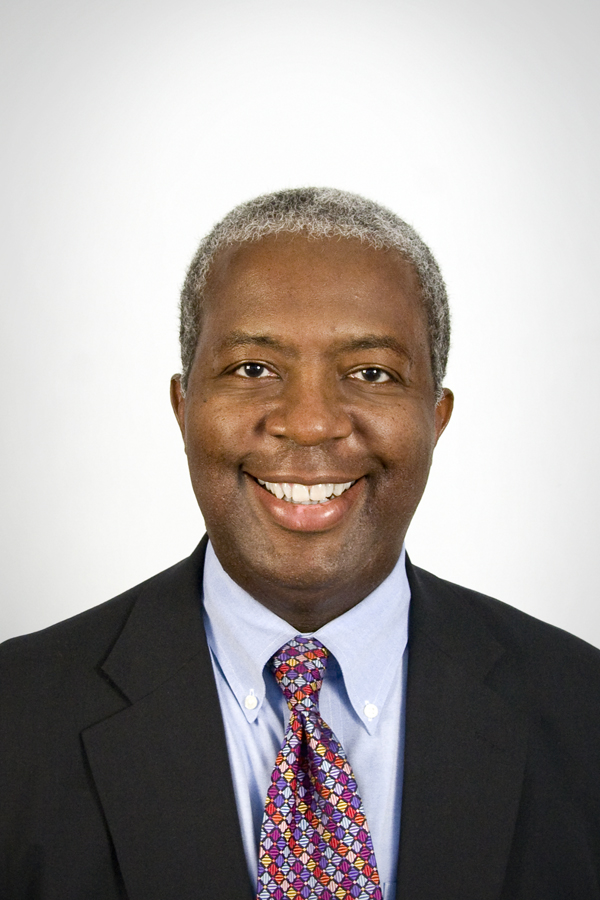 Senior Fellow
Explore The Series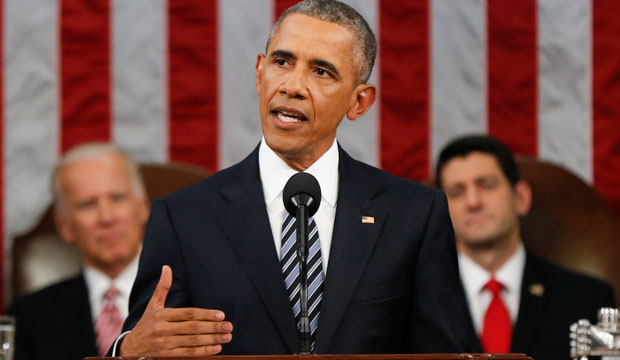 Previous
'Gangsta' Ad Misfires on Racist Right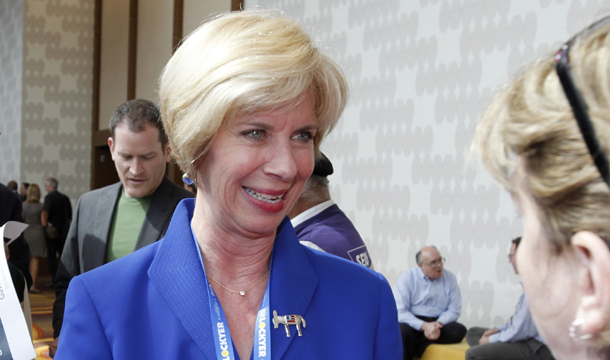 'Gangsta' Ad Misfires on Racist Right
Next
Sounding the Wrong Alarm