Putting Students First in College Accountability
Putting Students First in College Accountability
Improved federal oversight would better protect students and improve higher education outcomes.
On Tuesday, January 30, Ben Miller, senior director for Postsecondary Education at the Center for American Progress, testified before the U.S. Senate Committee on Health, Education, Labor and Pensions. An adapted version of his oral testimony is below. His written testimony can be found here.
Federal student aid is a deal between taxpayers, students, and institutions. When students don't keep up their end of the bargain, the federal government hits them hard—wrecking their credit, docking their wages, or seizing their tax refunds or Social Security checks. But there's almost no accountability when colleges break their promises or repeatedly fail to educate their students.
Although thousands of institutions deliver on the American dream by leading students into the middle class, the U.S. accountability system does not do enough for students traditionally underserved by postsecondary education. Around 1 million borrowers default on their federal Direct Loans each year. Half of African American borrowers default on their loans within 12 years of entering college. Pell Grant recipients comprise nearly 90 percent of defaulters.
Poor outcomes cost taxpayers too. We invest billions of dollars in schools that repeatedly fail to educate most of their students, and the U.S. economy suffers from the lost earnings potential of students who do not receive the knowledge and skills they need to succeed in the workplace.
Repayment rates and federal accountability
The Department of Education's main accountability metric tracks the percentage of students who default on their loans. While default is a horrible outcome, this measure amounts to little more than a finger wag. Just 10 schools risked losing federal aid last year due to high default rates—99.9 percent of defaulters attended schools that have little to fear from this measure.
Repayment rates are potentially a stronger and more aspirational accountability measure. They send a message that success in the loan system means more than just avoiding the worst possible outcome. But policymakers still have to figure out the proper way to define and use repayment rates. For instance, there is no agreement on what constitutes successful repayment. The most common approach is to say that a borrower needs to pay at least $1 of their principal balance by the end of three years. It may make more sense to look at borrowers a few years into repayment to see if they are on track to pay off their loans within 20 or 25 years. Issues around repayment rate benchmarks and how to treat subsequent enrollment must also be addressed.
These are tough issues that demand additional data on student loan repayment to understand the effects of different accountability proposals. Fortunately, the Department of Education already holds the necessary data; it just has to release them.
Building a better accountability system
Congress must also understand that repayment rates are just one component of making federal accountability work. A reauthorization of the Higher Education Act must establish a federal accountability system that aligns the interests of students, schools, and taxpayers.
Such alignment starts with using multiple accountability measures and looking at results by racial/ethnic and socio-economic subgroups. Using just one of these indicators is insufficient because it is too easy for bad actors to game the system. Outcomes must be viewed through an equity lens to catch unacceptable performance gaps and ensure that the U.S. higher education system is the ladder of opportunity it needs to be.
There's more to accountability than just outcomes, though. Stronger gatekeeping is needed to keep lousy actors out of U.S. aid programs and to provide ongoing guardrails to keep schools from turning bad.
Recent history illustrates how insufficient current guardrails are. In the late 1990s and early 2000s, the United States had several for-profit colleges with good business models and decent outcomes. But financial incentives encouraged them to grow too big—or they were bought by Wall Street-backed firms that altered their operations. It took years to realize how this changed outcomes, and it wasn't pretty. At their peak, private for-profit colleges had a little more than 10 percent of students and nearly half of defaulters. Stronger guardrails would have discouraged hyper-growth and blocked sales to questionable owners.
Furthermore, the consequences of accountability need to be more flexible, going beyond terminating financial aid for the worst performers. Schools should have to meet higher minimum bars to receive federal student aid. But schools with mediocre results also need incentives to boost their performance.
Accountability must also acknowledge the diversity of the U.S. higher education system. While all colleges should be held accountable for their loan outcomes, federal oversight should account for the fact that business model and incentives of a college backed by Wall Street are not the same as those of a local community college.
Finally, the rest of the higher education system must step up. No one has kept up their end of the bargain around funding or cost containment. States, the federal government, and accreditors have played accountability hot potato for too long. The result is that too many states fail to provide proper oversight of the colleges serving their students, and some accreditation agencies turned a blind eye while places such as Corinthian Colleges and ITT Technical Institute faced rafts of lawsuits and complaints.
Conclusion
It has been nearly a decade since Congress last reauthorized the Higher Education Act. Since then, many students have suffered from unaffordable loans and insufficient educations. Millions more will be harmed going forward if this reauthorization does not reform the U.S. accountability system.
Ben Miller is the senior director for Postsecondary Education at the Center for American Progress.
The positions of American Progress, and our policy experts, are independent, and the findings and conclusions presented are those of American Progress alone. A full list of supporters is available here. American Progress would like to acknowledge the many generous supporters who make our work possible.
Authors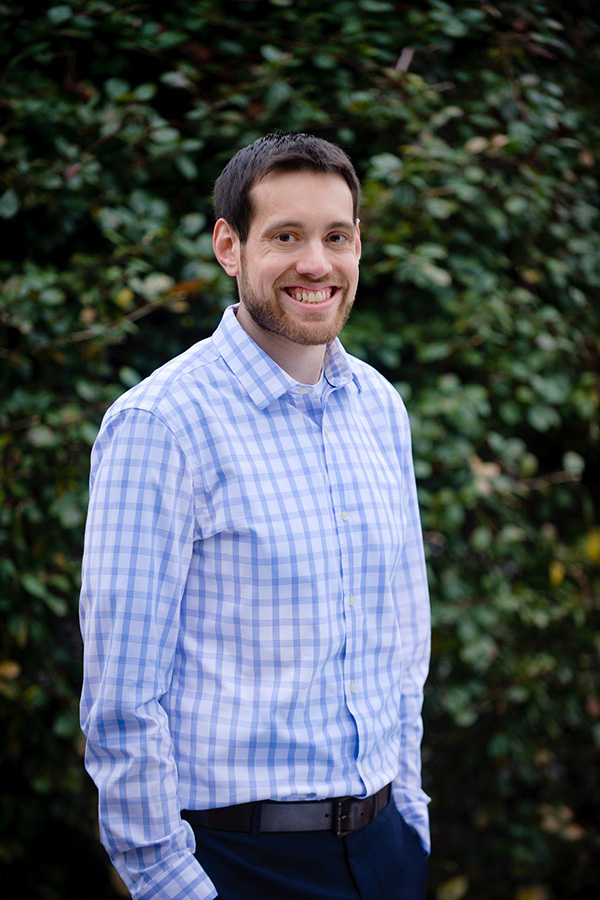 Ben Miller
Vice President, Postsecondary Education