Ruy Teixeira
(covering polls and related articles from the week of May 17–23, 2004)
In this edition of Public Opinion Watch:
• Bush's Approval Rating Now Net Negative on War on Terrorism
• Are the Odds against Bush?
• Gay Marriage: Not Such a Big Deal After All?
• Kerry Strong among Hispanics in the Southwest
Bush's Approval Rating Now Net Negative on War on Terrorism
Schulman, Ronca, Bucuvalas, Inc= poll of 1,997 adults for Annenberg Election Survey, released May 24 (conducted May 17–23)
CBS News poll of 1,113 adults, released May 24 (conducted May 20–23)
Wow! Not only has Bush's approval rating on handling the war on terrorism been dropping like a stone, the Annenberg Election Survey has now measured it in net negative territory: 46 percent approval/50 percent disapproval. That's a first and a very significant first. It means Bush's area of greatest strength is rapidly turning into political liability.
And check out the internals on this question: 41 percent/53 percent among independents, 41 percent/56 percent among 18 to 29-year-olds, 41 percent/56 percent among Hispanics, and 40 percent/54 percent among moderates.
The poll also finds the public now saying that the soldiers at Abu Ghraib followed orders (48 percent), rather than acted on their own (30 percent). That's a switch from two weeks ago when it was 47 percent/31 percent the other way.
The poll has Bush's approval rating on Iraq at 39 percent approval/57 percent disapproval, including just 33 percent/61 percent among independents and 30 percent/66 percent among Hispanics. And, on whether "the situation in Iraq was worth going to war over, or not," the poll finds just 40 percent saying that it was worth it, compared to 54 percent who say that it wasn't. Among independents, the split is slightly more negative (39 percent/55 percent), and it is much more negative among moderates (30 percent/64 percent) and stunningly more negative among Hispanics (22 percent/75 percent).
These numbers are bad enough, but the new CBS News data are, if anything, even worse. Consider this one: only 30 percent now say that the country is headed in the right direction, compared to 65 percent who say that it is off on the wrong track. The latter is the highest number ever recorded by the CBS News poll since it started asking this question in the mid-1980s. As the CBS News polling analysis puts it: "The last time the percentage that said the country was on the wrong track was as high as it is now was back in November 1994. Then, Republicans swept into control of both houses of Congress for the first time in decades."
The poll also finds Bush's overall approval rating down at 41 percent, with 52 percent disapproval. I believe that's the lowest of any public poll during Bush's presidency. In addition, Bush's job rating on foreign policy is 37 percent/56 percent and his rating on the economy is 36 percent/57 percent.
Speaking of the economy, only 20 percent believe that Bush administration policies have increased the number of jobs in the United States and more people now believe the economy is getting worse (32 percent) than getting better (23 percent). Last month, the figures were roughly reversed at 30 percent getting better/26 percent getting worse.
In late May of an election year, Bush seems to lack any strong areas.
Are the Odds against Bush?
Greenberg Quinlan Rosner poll of 1,016 likely voters, released May 19 (conducted May 10–13)
Stan Greenberg and James Carville, "Bush's Long Odds: A Report on the New Phase of the 2004 Election," Democracy Corps, May 19
The latest Democracy Corps memo is titled "Bush's Long Odds: A Report on the New Phase of the 2004 Election," based on their latest survey of likely voters (LVs), conducted May 10–13. Well, I don't know about "long odds"—that probably overstates the case—but the more judicious "[h]e is more likely to lose than win," as they put it in the first paragraph of their memo, seems more defensible.
Why are they so sure? In their view:
Whether it is the vote or job approval or personal favorability, Bush has become a 47 percent president at best. In almost every area, he is being dragged down by even stronger negative trends. . . . In this new phase, the whole framework for the election now re-enforces Bush's marginality. Big forces are at work, undercutting Bush's case for progress and point of view on the economy, budget priorities, foreign policy and national security. As a result, Bush wins the argument in no area in this survey, putting the election on the Democrats' terrain.
Here are some of the data that support their viewpoint. The poll has right direction/wrong track at 37 percent/56 percent and has Democracy Corps' related question, "Do you think the country should continue in the direction Bush is headed or go in a significantly different direction?" at 42 percent Bush's direction/54 percent significantly different direction.
Moreover, when this question is applied to 12 different specific issue areas, voters only want to continue in Bush's direction on one area, the war on terrorism (56 percent/42 percent), but even here Bush's net of plus 14 is sharply down from a net of minus 33 in January. In all other areas, Bush is net negative on which direction the country should go in: the federal budget (-31), health care (-28), prescription drug coverage for seniors (-22), jobs in America (-19), the economy (-16), foreign policy (-13), Iraq (-11), middle-class living standards (-10), national priorities (-8), education (-8), and taxes (-4).
The desire (by 13 points) to go in a significantly different direction on foreign policy is a particularly important result. In February, the public was split down on this question. And Democracy Corps reports that, as a predictor of the presidential vote, judgements on the direction of Bush's foreign policy are as important as any other issue in predicting the presidential vote (which Democracy Corps has at 49 percent/47 percent in Kerry's favor) and substantially stronger than judgements about Bush's direction in the war on terrorism.
Not surprisingly, the poll finds confidence in the Iraq situation declining rapidly. By 14 points (55 percent/41 percent), voters now say that the war in Iraq was not worth the cost of U.S. lives and dollars. And, by an identical 55 percent/41 percent margin, voters believe the United States is losing control in Iraq, rather than making progress. Finally, by identical 50 percent/45 percent margins, voters believe that the war on Iraq has made the war on terrorism harder, rather than helped it, and believe that the Iraq war has made us less, not more, secure.
On the economy, it's worth quoting the Democracy Corps analysis memo at length:
It is time to take the voters' frustration with the economy seriously, despite continuing reports on job creation, the strong economy and the good news that lies ahead. This month's results are the most dramatic yet, as Bush drops on economic measures rival the changes on Iraq. It is possible that elite satisfaction with the economy and Bush's talk about economic progress is producing an economic backlash in the country, particularly among average and middle class voters.
Virtually all public polls report a drop in Bush's job ratings on the economy. The Democracy Corps survey is no different: 57 percent want to go in a significantly different direction on the economy, with 48 percent saying that they feel strongly about that. The number of respondents wanting change has reached over 60 percent for noncollege voters. This month, there has been a dramatic rise, up from 57 percent to 65 percent, saying that there has been economic gains for the highest earners, but not for the middle class, for whom jobs are scarce and health care costs are skyrocketing.
This analysis can be constructively read as a counterpoint to Richard Stevenson's rather befuddled article in the New York Times, "Economic Signs Are Pointing Up, but Bush's Ratings Are Not." Sorry, Richard, it's not just that those pesky voters are confused by all the Iraq news and can't see just how good things are getting. For the average voter, things really aren't all that great—and that's trouble for Bush, no matter what happens in Iraq.
"Long odds" for Bush's re-election? Maybe not. But unfavorable odds? Very possibly.
Gay Marriage: Not Such a Big Deal After All?
Princeton Survey Research Associates poll of 1,010 adults for Newsweek, released May 15 (conducted May 13–14)
David W. Moore and Joseph Carroll, "Support for Gay Marriage/Civil Unions Edges Upward," Gallup Organization, May 17
Gay marriage has been big news lately, with front-page stories, accompanied by photos, of gays marrying in Massachusetts. It didn't look particularly frightening; quite the contrary, the people involved looked nice and rather ordinary, not threatening. As E.J. Graff pointed out in the New Republic, that helps explain why, so far, the expected backlash against gay marriage has failed to gain momentum: once the average voter sees the actual people involved, it's harder for them to get bent out of shape about it.
Recent public opinion data support the idea that publicity around gay marriage is not provoking a firestorm of opposition, but rather a halting movement toward acceptance. For example, in a May 2–4 Gallup poll, support for recognizing gay marriages is actually higher (42 percent versus 55 percent opposition) than it's ever been measured before. The new Newsweek poll also finds, for the first time, a majority (51 percent) of the public saying they support some kind of legal recognition of gay or lesbian couples (either full marriage rights or civil unions), as against 43 percent who oppose such recognition. And among 18 to 29 year olds, support for legal recognition is overwhelming (64 percent/34 percent).
Now, none of this is to say that we don't have a long way to go before this issue is completely resolved. And we will see public opinion move back and forth in reaction to particular events. But the net result of that ebb and flow will continue to be toward acceptance and tolerance, as the harmless reality of married gays and gays in civil unions quietly keeps on doing its good work. And, in the end, the iron fist of demographic change (see 18- to 29-year-old data above) will finish the job.
Kerry Strong Among Hispanics in the Southwest
Sergio Bendixen and Associates poll of 1,800 registered Latino voters (600 in Florida and 400 each in Arizona, New Mexico, and Nevada) for New Democrat Network, not yet fully released (conducted April 15–29)
The New Democrat Network (NDN) recently conducted a poll of Hispanics in four key states: Florida, Arizona, New Mexico, and Nevada. There'll be more to say about the poll when the full results are available, but NDN has already dribbled out a few results for various newspapers that are worth calling to attention.
While Kerry is behind among Florida Hispanics, apparently because of overwhelming support for Bush among Cuban-American Hispanics, in the southwestern states of Arizona, New Mexico, and Nevada, Kerry is looking very strong. Among Nevada Hispanics, Kerry is ahead of Bush 58 percent/31 percent, a 27-point lead that is quite close to Gore's 31-point lead in 2000. And Kerry is ahead by 59 percent/30 percent among Arizona Hispanics, a 29-point lead that closely approximates Gore's 2000 margin in that state (also thirty-one points). Finally, in New Mexico, Kerry is ahead by an overwhelming 64 percent/25 percent; that 39-point lead is actually a bit larger than Gore's very healthy 34-point lead in 2000.
So Kerry's looking very good among southwestern Hispanics, a tale that was also told in the Democracy Corps poll of Hispanics that was released back in March. More on this poll when NDN gets around to releasing the full results (hint, hint).
The positions of American Progress, and our policy experts, are independent, and the findings and conclusions presented are those of American Progress alone. A full list of supporters is available here. American Progress would like to acknowledge the many generous supporters who make our work possible.
Authors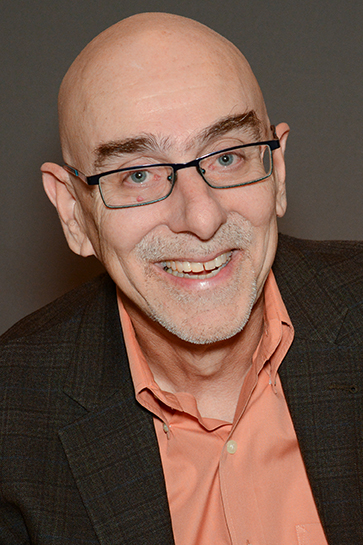 Ruy Teixeira
Former Senior Fellow