Ruy Teixeira
(covering polls and related articles from the week of July 5-11)
In this edition of Public Opinion Watch:
• Reaction to Kerry's Vice Presidential Selection
• Young Voters Favor Democrats (Even before Edwards)
• Oh, So Bush Is Going to Lose, Is He?
Reaction to Kerry's Vice Presidential Selection
CBS News poll of 462 registered voters, released July 7 (conducted July 6)
Princeton Survey Research poll of 504 registered voters for NBC News, released July 7 (conducted July 6)
Gallup poll of 553 registered voters, released July 7 (conducted July 6)
Zogby poll of 1,008 likely voters, released July 8 (conducted July 6-7)
Ipsos poll of 1,000 adults for AP, released July 9 (conducted July 5-7)
Center for Survey Research and Analysis poll of 1,192 adults for Time magazine, released July 9 (conducted July 6-8)
Princeton Survey Research poll of 1,001 registered voters for Newsweek, released July 10 (conducted July 8-9)
A number of polls were released the day after John Kerry's selection of John Edwards as his running mate indicating a positive reaction to that selection and suggesting an immediate boost to the Democratic ticket. CBS News, for example, found the Kerry-Edwards ticket besting Bush-Cheney by 5 points (49-44 percent) among registered voters, while Kerry alone was leading George W. Bush by only a point (45-44 percent) 10 days ago.
That poll also finds Dick Cheney with a heavily net negative (minus 20) favorability rating – only 27 percent favorable, compared to 47 percent unfavorable. Edwards is not rated by many respondents, but those who do view him favorably by an even larger margin (38 percent favorable/9 percent unfavorable for a plus 29 net rating) than Cheney is viewed unfavorably.
Even more impressive, in NBC News's overnight poll, the Kerry-Edwards ticket leads Bush-Cheney by 11 points (54-43 percent). Moreover, 24 percent say Edwards's selection makes them more likely to vote for Kerry, compared to just 7 percent who say it makes them less inclined to vote Democratic.
Could Edwards be president? The public thinks so, even if Bush ("Cheney can be president, next") does not. By 45 percent to 38 percent, voters pick Edwards over Cheney as the one who can do a better job running the country. And, by 49 percent to 28 percent, voters pick Edwards over Cheney as one who is more optimistic about the future of the country.
The poll also finds Bush's approval ratings still languishing at 45 percent approval/48 percent disapproval. But at least he's doing better than Cheney, who only receives a 44 percent approval rating.
Gallup's polling does not include a horse race question but has some very interesting data anyway, particularly comparisons with earlier years. For example, 28 percent of voters rate Kerry's choice of Edwards as "excellent" and 36 percent as "very good," for a 64 percent positive rating. By contrast, Bush's selection of Cheney was rated positively by 55 percent (including just 10 percent excellent), and Al Gore's selection of Joseph Lieberman was rated positively by 53 percent (including 18 percent excellent).
In addition, 22 percent of voters (40 percent of Democrats) say they are "enthusiastic" about Kerry's choice of Edwards, and 48 percent of voters (also 48 percent of Democrats) are "satisfied."
In an identical finding to the NBC News survey, 24 percent say they are more likely to vote for Kerry because of Edwards, compared to 7 percent who say they are less likely. That is a more positive effect than either the Lieberman or Cheney selection elicited in 2000 (though not as good as the selection of Jack Kemp in 1996 or the choosing of Gore in 1992 – a pattern that runs through much of the other data; Edwards' selection generally looks better than the selection of Lieberman or Cheney but not as good as Kemp or Gore).
Edwards also is rated qualified to serve as president by as many voters as rated Cheney qualified in 2000 (57 percent) and by more than rated Lieberman qualified (52 percent).
Similarly, Kerry's choice of Edwards is rated favorably by as many voters as rated Bush's selection of Cheney favorably (64 percent) and by more voters than rated Gore's selection of Lieberman favorably (57 percent).
Finally, are voters going to look askance at Edwards because he is a trial lawyer? On the contrary, according to the Gallup data people overwhelmingly (67 percent) see Edwards's trial lawyer experience as a strength (major/26 percent; minor/41 percent) rather than a weakness.
These overnight polls suggested Kerry's selection of Edwards as his running mate gave the Democratic ticket a bit of a bounce. But right after that, a couple of polls were released that cast doubt on that supposition since neither poll showed Kerry doing particularly well compared to their earlier surveys (though those earlier surveys were about a month before in each case, not exactly ideal for measuring a before-and-after bounce).
The Ipsos-AP poll (July 5-7) actually showed Bush ahead by 4 points, whether against Kerry or teamed with Cheney against Kerry-Edwards. On the other hand, the Ipsos-AP poll has the dubious distinction of never having shown Kerry ahead, despite fairly frequent polling.
The Zogby poll (July 6-7) showed Kerry ahead by 2 points, whether against Bush or teamed with Edwards against Bush-Cheney – exactly the margin Kerry had a month before. But then again, despite fairly frequent polling, Kerry has been ahead of Bush by a remarkably stable 2 to 3 points in all Zogby polls this year, with just one exception (early May).
So, who knows what the results of those two polls really mean about the Edwards bounce? Besides, we now have two more recent polls that underscore the basic idea that, bounce or not, the Kerry-Edwards ticket is getting a pretty warm reception.
In the Time magazine poll (July 6-8), Kerry leads Bush among registered voters by 5 points (48-43 percent). Bush's low support in that horse race question is reinforced by his identically low support (43 percent) in a related question (does Bush "deserve to be re-elected?").
Consistent with earlier polls, those who say Edwards's selection will make them more likely to vote for the Kerry ticket (24 percent) far outnumber those who say his selection will make them less likely (6 percent). That is in contrast to Cheney, in whose case 23 percent of voters say his position on the ticket makes it less likely they will vote GOP, compared to just 11 percent who say it will make them more likely.
Other contrasts with Cheney in this poll: Edwards's favorability rating is 39 percent favorable/12 percent unfavorable; Cheney's is 41 percent/40 percent. By about 2 to 1, the public feels positively about Kerry's choice of Edwards (52/27 percent), but more feel negatively (50 percent) than positively (45 percent) about Bush's choice of Cheney. More than half of the public (51 percent) feels less favorable about Cheney because he is the ex-CEO of Halliburton; but, by more than 2 to 1 (55/26 percent), the public feels Edwards's background means he will fight for the average person, rather than contribute to frivolous lawsuits.
And, perhaps most important, when asked who would make a better president, 47 percent of the public choose Edwards and just 38 percent pick Cheney.
The new Newsweek poll (July 8-9) has a number of similar and, in some cases, stronger findings. Kerry-Edwards leads Bush-Cheney among registered voters by 6 points, 51-45 (disconcertingly, the clear lead for Kerry-Edwards in this poll is portrayed as a "tie" in the Newsweek online headlines; I guess that is the party line at the magazine these days.
The horse race results also show Kerry-Edwards leading Bush-Cheney by nineteen points (!) among independents (even with Nader in the mix), a catastrophic number for the Bush campaign if anything close to this lead holds up for the Democrats. Other bad signs for the Bush campaign (all results with Nader in the mix; no analagous data were provided on the two-way matchup): Bush and Cheney have only a 3-point lead among men; Kerry and Edwards lead by 13 points among 18- to 29-year-olds and even by 6 points among 30- to 49-year-olds; and Kerry and Edwards actually have a 2-point lead among whites outside the South.
Note that Bush's potential in this poll is identical with his poor showing in the Time poll: a mere 43 percent say they would like to see Bush re-elected.
In terms of whether Edwards is qualified to be president, 51 percent in the poll say yes and 30 percent say no – and that rises to 62/23 percent among independents. Also, when asked whom they would vote for if they could vote separately for vice president, 52 percent of voters choose Edwards, compared to 41 percent for Cheney (59/33 among independents).
Based on these data, I would have to say Kerry's selection of Edwards looks like it is playing very well indeed. And the contrast with Cheney very much looks to be in the Democratic ticket's favor.
Young Voters Favor Democrats and Are Likely to Turn Out at High Levels
Ipsos poll of 365 18- to 29-year-old voters for Newsweek, released July 8 (conducted June 1-15)
Princeton Survey Research poll of 1,806 adults for Pew Research Center, released July 8 (conducted June 3-13)
It seems plausible that adding Edwards will enhance the Democratic ticket's appeal to young voters. And that is on top of Kerry's already strong performance among these voters–a trend I have repeatedly flagged in Public Opinion Watch. Here are some more findings underscoring that trend, this time from the Newsweek GenNext poll, on how well the Democrats are poised to do with young voters, gathered before Edwards was added to the ticket.
1. Young voters give Democrats a 10-point edge on party identification (50-40 percent).
2. Young voters give Bush a 43 percent approval rating, with 55 percent disapproval, his worst performance yet among young voters in this poll. And all his other approval ratings among young voters are net negative as well and mostly worse than his overall approval rating: the economy (43/56 percent); domestic issues like health care, education, the environment, and energy (40/56 percent); foreign policy issues and the war on terrorism (47/52 percent); and the situation in Iraq (39/60 percent).
3. The Democrats have a 10-point lead in the generic congressional contest (50-40 percent).
4. Kerry has a nine-point lead over Bush in the presidential trial heat (49-40 percent), even with Nader drawing 7 percent support. And note that Nader's support appears to be falling among young voters – every one of these surveys since March, when Nader peaked at 12 percent, has recorded a drop in his support.
Really, the only problem for the Democrats here is if young voters turn out in exceptionally low numbers in November. But the opposite appears likely to happen, according to a just-released Pew Research Center poll, which indicates that young voters are extraordinarily interested in, and engaged by, this election campaign.
Indeed, the Pew data suggest that November's election is likely to be a relatively high-turnout election in general, which should mostly benefit the Democrats. Polling data in this election cycle have consistently shown that the peripheral voters and groups who would likely contribute the most to increased turnout lean strongly Democratic.
Oh, So Bush Is Going to Lose, Is He?
Tony Fabrizio, "Dowdy Expectations," National Review online, July 8
At least that is if you believe Matthew Dowd's assertion that "historical analysis suggests John Kerry should have a lead of more than 15 points coming out of his convention." This has been mentioned again and again in recent news stories on the campaign, particularly since Edwards was selected by Kerry and appeared to give the ticket a bounce.
Every time I have seen this prediction, I have scratched my head and thought:, "that does not sound right – it cannot possibly be true that a 15-point lead is normal." But I have been a bit busy and never got around to doing the spadework to show how questionable it is.
And now I do not have to. Republican pollster Tony Fabrizio has helpfully provided the relevant data in a piece on the National Review Web site blasting Dowd for, essentially, predicting that Bush is going to lose.
This is because:
1. Since 1960, no incumbent president has come back from being 15 points down at the beginning of August to win re-election. In fact, no incumbent has come back from being 10 points down to win.
2. The average bounce from an incumbent president's convention since 1960 is about 6 points. Therefore – contrary to Dowd's assertion that the Republican convention would even things up – a 15-point lead following the Democratic convention would likely leave Bush still 9 points behind after his own convention.
Another interesting angle on the prediction: given that the average bounce from a challenger's convention is about 7 points, does that mean Dowd now believes Kerry is up by 8 points – since otherwise how could Kerry come out of his convention with a 15-point lead based on "historical analysis"?
I suppose it is all about the expectations game: predict some outlandishly bad outcome for your candidate and then, when it fails to occur, claim things are going your way. But has it come to this: to make their candidate look good, Republican spinners now have to predict that his situation will soon be hopeless?
Ruy Teixeira is a joint fellow at the Center for American Progress and The Century Foundation.
The positions of American Progress, and our policy experts, are independent, and the findings and conclusions presented are those of American Progress alone. A full list of supporters is available here. American Progress would like to acknowledge the many generous supporters who make our work possible.
Authors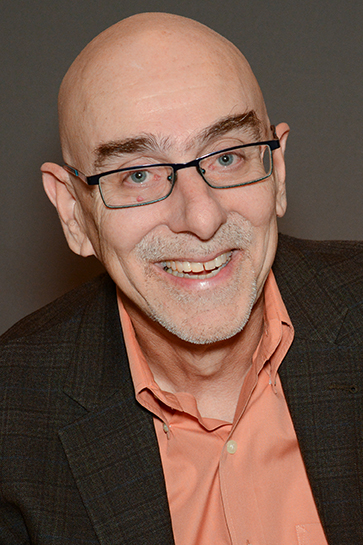 Ruy Teixeira
Former Senior Fellow