Public-Health Advocates Should Support the HIV Organ Policy Equity Act
Public-Health Advocates Should Support the HIV Organ Policy Equity Act
The HIV Organ Policy Equity, or HOPE, Act represents a positive step forward for sensible HIV and health policy by removing outdated barriers to common-sense procedures for the donation of life-saving organs.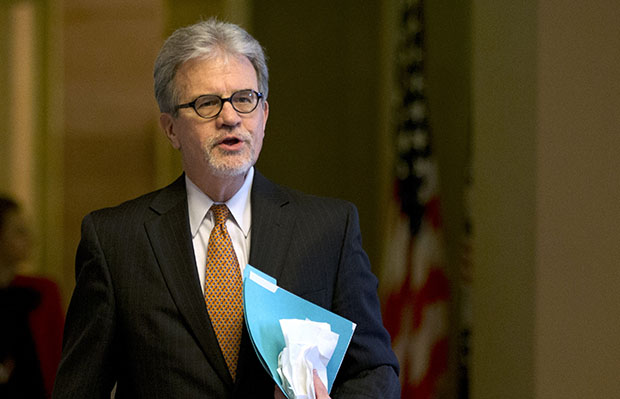 Bipartisan legislation introduced this past Valentine's Day in both the House and the Senate gave public-health advocates something extra to love. The HIV Organ Policy Equity, or HOPE, Act, introduced in the House by Rep. Lois Capps (D-CA) and in the Senate by Sens. Barbara Boxer (D-CA) and Tom Coburn (R-OK), replaces outdated organ-donation policies with a pathway to hope for HIV-positive patients who are on waiting lists for life-saving organ transplants.
HIV-positive individuals can currently receive organ transplants, but legislative roadblocks prevent organ donation by HIV-positive donors. The HOPE Act would strike provisions of the National Organ Transplant Act that prohibit the donation of organs from HIV-infected deceased donors, and it would establish a regular review process in which the secretary of health and human services would evaluate the progress of medical research into these procedures. If research shows that organ transplants between HIV-positive donors and HIV-positive recipients are safe and successful, the secretary of health and human services would then have the authority to direct the establishment of procedures to begin such transplantations.
This legislation represents a positive step forward for sensible HIV and health policy by removing outdated barriers to common-sense, data-driven procedures for the donation of life-saving organs. These changes have the potential to change the lives of thousands of individuals in need of organ transplants, demonstrating a shift in the dialogue around donation policies for individuals with or at risk for HIV infection.
Here are the top three reasons public health advocates can—and should—get behind the HOPE Act.
The HOPE Act would replace discriminatory stereotypes with data-driven science
The National Organ Transplant Act of 1984, which established standards for organ donation, was passed at the height of antigay rhetoric and widespread misunderstanding surrounding HIV/AIDS. Reflecting the concerns of the time, the law requires the adoption of standards preventing the acquisition of organs from individuals known to be infected with HIV. While at the time of its passage there may have been rationale for this policy in light of limited understanding of HIV transmission, the effect of the law now is that it prohibits the acquisition of organs from HIV-positive donors, while hundreds of HIV-positive people in need of donated organs languish on long transplant waitlists.
Unfortunately, these organ-donation restrictions have endured despite significant advances in testing, screening, and transmission prevention; are vestiges of antiquated bias and misinformation; and no longer align with the progress made in medical technology and public health policy.
The lack of medical rationale for this ban is underscored by the fact that current policies regarding HIV are significantly more restrictive than policies addressing other infections that can also be transmitted during the transplantation process. Individuals who test positive for hepatitis C, for example, are permitted to donate organs to patients who also have hepatitis C. Furthermore, while no transplants of HIV-infected organs into HIV-positive patients have been done in the United States because of the ban, researchers say that such procedures have been performed in South Africa with excellent clinical results.
By shifting organ-donation policy away from outdated assumptions about risk, the HOPE Act would reflect the fact that "our scientific understanding of AIDS is much better than when this research ban was established," permitting "sound science" to guide federal standards.
The HOPE Act would help save on Medicare spending
Basing organ-donation standards on research-based science makes sense from more than just a standpoint of principle. Removing barriers to the donation of safe, viable organs is also good fiscal policy. Fortunately, care for patients with kidney failure is covered as part of the Medicare End Stage Renal Disease Program. This program makes up slightly less than $20 billion of the overall Medicare budget. Transplantation can prevent some of these costs, however, by providing healthy transplant organs to these patients. If restrictions on organ donations between HIV-positive individuals were lifted under the HOPE Act, these costs would be cut by $500,000 per patient. With recent studies suggesting that 500 HIV-positive people in need of replacement kidneys could receive them if the ban on donation by HIV-positive donors was lifted, the potential cost savings for the Medicare program are significant. In the current fiscal climate, it makes sense to increase options for safe transplantation practices where—in addition to saving lives—it saves taxpayer dollars.
The HOPE Act could help save thousands of lives
Most importantly, the HOPE Act would open up pathways to research and transplantation policies that could save thousands of lives. There are currently more than 74,000 active waiting-list candidates on the Organ Procurement and Transplantation Network registry. This is not a fast-moving list, with some patients waiting as long as 10 years to receive a transplant. Many die waiting. Removing outdated restrictions on organ donation could ease the strain on our country's organ-transplant system and create pathways to transplants both for patients who are living with HIV and those who are not.
First, using organs from HIV-positive donors for HIV-positive recipients would result in HIV-positive patients receiving transplants faster. Approximately 500 HIV-positive people in need of replacement livers and kidneys could receive them each year if organ donations by HIV-positive donors were permitted. This change could potentially provide transplanted organs to every HIV-positive transplant candidate on the waiting list. In addition, these transplants would likely take place faster. Research on a comparable policy permitting organ donation between individuals infected with hepatitis C shows that wait times are significantly reduced and that patients are more likely to survive while on the donation waiting list.
Additionally, patients who are not living with HIV would also receive transplants faster because HIV-positive patients would be able to draw from a supply of organs that would be otherwise discarded under current policy. Although organs from HIV-positive donors may not be appropriate for transplantation to individuals who are not living with HIV, permitting the use of a unique supply of organs that is appropriate for a subset of patients on the waiting list would benefit all individuals waiting for life-saving transplants.
Conclusion
Medical science and public health policy have come a long way in the past several decades, and legislators on both sides of the aisle—along with numerous medical and advocacy groups—have voiced their support for legislation that would allow organ-donation policy to reflect this knowledge. The shortage of donor organs is a matter of life and death for thousands of Americans, and the HIV Organ Policy Equity Act is a positive first step toward safe and effective transplantation policy that would live up to its name and give these patients and their family hope for a healthier future.
Andrew Cray is a Research Associate for the LGBT Research and Communications Project at the Center for American Progress.
The positions of American Progress, and our policy experts, are independent, and the findings and conclusions presented are those of American Progress alone. A full list of supporters is available here. American Progress would like to acknowledge the many generous supporters who make our work possible.
Authors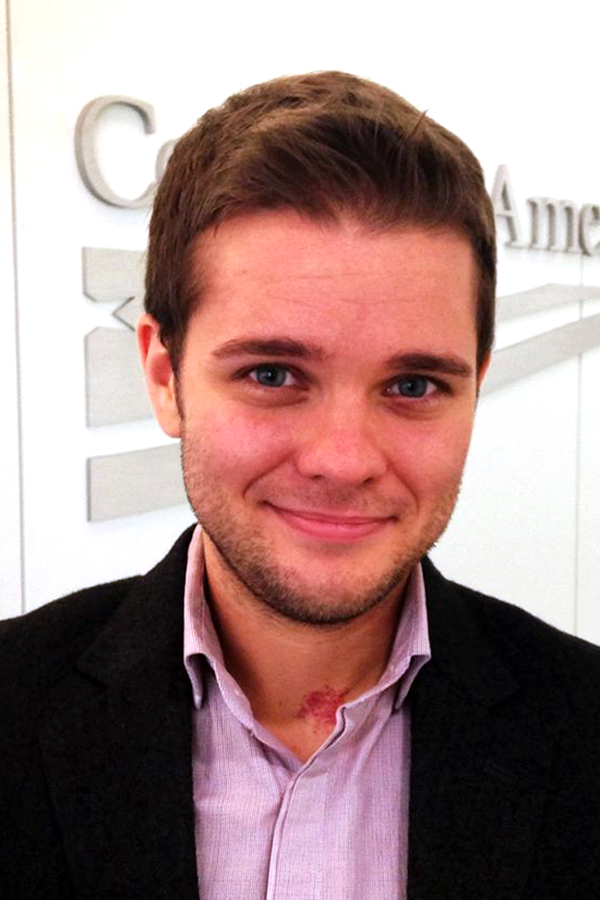 In Memoriam