Protecting the Greater Grand Canyon
Protecting the Greater Grand Canyon
One of the Wildest Places in the West
The proposed national monument is among the most undeveloped and connected places for wildlife in the West.
Introduction
Grand Canyon National Park is an American treasure and global wonder, attracting nearly 5 million visitors each year. Yet the lands and watershed surrounding the park are threatened by increased development, logging, and a resurgence of uranium mining, each of which pose a serious danger to tribal communities, drinking water, and wildlife in the region alike.
One proposal to save this treasured landscape is the Greater Grand Canyon Heritage National Monument. Legislation for the proposed monument—written collaboratively by Arizona Rep. Raúl Grijalva (D) and Havasupai, Hualapai, and Hopi tribal leaders—would permanently protect 1.78 million acres of land surrounding Grand Canyon National Park. The proposed boundary encompasses existing public lands currently managed by the U.S. Forest Service and Bureau of Land Management, or BLM. A monument designation would allow current uses such as hunting, camping, grazing, and recreation to continue, but new mining claims would be banned, halting the threats posed by uranium mining around the Grand Canyon. Logging may continue at the discretion of the U.S. Secretary of the Interior or as an authorized restoration project.
A new analysis by the Center for American Progress and Conservation Science Partners, or CSP, finds the proposed monument is one of the most wild, undeveloped, and connected places for wildlife and recreation. In fact, it is in the top 3 percent of similarly sized areas in the West for these factors. This analysis makes an irrefutable scientific case for protecting this area. Leaving this area unprotected could have severe consequences for clean drinking water, suitable wildlife habitat, and accessible recreation.
The proposal also has broad support from locals, elected leaders, tribal nations, businesses, and citizens across the country. A nationwide poll found that 82 percent of American voters support the establishment of the Greater Grand Canyon Heritage National Monument. Furthermore, as of July 2016, more than a half million petitions were signed urging President Barack Obama to formally designate the area. The Greater Grand Canyon area already provides $51 million in benefits to northern Arizona from visitors. Although there are no estimates of the economic effect a formal designation would have, previous monuments have shown significant economic benefits for surrounding communities. A study by Headwaters Economics found that the local economies of communities adjacent to 17 Western national monuments led to greater employment and increased income following the designation of a nearby monument. A monument designation permanently protecting this area would preserve, and perhaps enhance, the conditions that attract visitors.
A monument designation for the Greater Grand Canyon would provide an opportunity to protect one of the most wild and ecologically significant areas left in the West.
The case for designation
The most fundamental argument for conservation of America's lands is that without legal protection they are vulnerable to development. In fact, CAP's Disappearing West project found that between 2001 and 2011, natural areas in the West were disappearing at a rate of one football field every two and a half minutes. That is equivalent to an area the size of Los Angeles being developed in the West each year. In Arizona alone, this expanding human footprint covers around 12,000 square miles of land—an area larger than the state of Maryland.
The loss of these lands to energy, mining, timber, construction, and other forms of development fragment the landscape. This has negative implications for wildlife, including their ability to adapt to climate change by reducing their habitat and limiting their area for migration as conditions change. Preserving some of the last intact, healthy, biodiverse, and connected areas in the United States is one way to combat this trend. As development continues to threaten more remote areas and climate change forces species to adapt, it is more important than ever to identify and protect the nation's last wild places. The proposed Greater Grand Canyon Heritage National Monument is one of those wild places.
Ecological value of Greater Grand Canyon—one of the last wild places
Compared with a random set of similarly sized areas in the West, representative of the larger landscape, the Greater Grand Canyon has unparalleled ecological significance. The CAP and CSP analysis found that the proposed Greater Grand Canyon Heritage National Monument would indeed enhance the area's resilience to climate change, improve ecological connectivity, encompass some of the least fragmented areas of the Western United States, and would enhance the ecological uniqueness and diversity of the country's network of protected areas. Some of the most notable findings from the analysis are outlined below:
The Greater Grand Canyon area has superlative ecological connectivity and intactness, meaning it would provide an important area of well-connected and intact habitats that support healthy wildlife populations by facilitating ecological processes such as migration and gene flow. The proposed monument is more connected for wildlife than 98.2 percent of similarly sized places in the West and more wild and undeveloped than 96.9 percent of similarly sized places in the West. Intact and connected places are critical in order to maintain biodiversity.
The Greater Grand Canyon region is globally recognized for biodiversity because of its rare geophysical attributes. Its large range in elevation and multiple geologies, such as the limestone found on the Kaibab Plateau, promote biodiversity and harbor unusually high numbers of rare, irreplaceable, or endemic species, including the Kaibab squirrel and the Kaibab Plateau Indian paintbrush.
The proposed area is home to more rare and irreplaceable species than 82.5 percent of other similarly sized places in the West. The area and its surroundings also provide habitat for 82 special status species, 36 of which already are or have been proposed for listing as threatened or endangered under the Endangered Species Act of 1973.
A designation would permanently protect a large swath of temperate forest and cool semi-desert scrub and grasslands: two vegetation types that are dramatically underrepresented in protected areas across the Western United States. Indeed, one of the most extensive stands of old-growth ponderosa pine forest remaining in the West is found on the Kaibab Plateau.
The Greater Grand Canyon ecosystem has greater climate resilience than 70 percent of similarly sized areas in the West, meaning wildlife in this ecosystem are well positioned to adapt to a changing climate with minimal migration and stress. Protecting these types of places help preserve resilient ecosystems and wildlife populations in the face of climate change.
The area is a world-renowned attraction to hunters and wildlife enthusiasts as home to the Kaibab mule deer herd, made famous by American conservationist Aldo Leopold's 1943 essay on predator control and deer overpopulation, as well as American pronghorn, bison, and desert bighorn sheep. These wide-ranging big game species depend on this connected landscape for their seasonal movements and population health.
Conservation hotspots
The proposed monument contains more than 225,000 acres of unprotected, roadless BLM lands with especially high conservation value, scoring in the 92nd percentile when compared with other equivalently sized places in the West. Protection of these areas would particularly promote climate resilience and facilitate key ecological connections with surrounding protected areas.
Conclusion
Leaving this magnificent place unprotected puts the country at risk of losing a spectacular and ecologically unparalleled landscape to development and uranium mining. Permanently protecting the Greater Grand Canyon region would preserve 1.78 million of the wildest acres left in the West. At the same time, the monument would serve as protection for important wildlife habitat needed in the face of climate change and a disappearing West. The Greater Grand Canyon Heritage National Monument would add to the country's spectacular portfolio of public lands by protecting remote places, native wildlife, and recreation access now and for future generations.
Methodology
Conservation planning principles suggest that ecologically functional protected areas require a large and interconnected land base, should protect a variety of habitats, and must be resilient to climate change. To determine the ecological importance of the Greater Grand Canyon area, CAP and CSP mapped and summarized nine landscape-level indicators of resilience to climate change; ecological connectivity; and intactness, biodiversity, and remoteness. Publicly available spatial data and published methods were used to create indicator maps across 11 Western states in order to compare the Greater Grand Canyon with equivalently sized areas throughout the West.
CAP and CSP determined the values of each of the indicators relative to the larger landscape using a simple scoring system based on percentile ranks. Specifically, the mean value of each indicator within the Greater Grand Canyon Heritage National Monument was compared with the distribution of means of a large (n = 1000) random sample of areas across the 11 Western states, including all jurisdictions. The size of the random samples was equivalent to the size of the proposed monument. Scores ranged from 0 to 100. For example, a score of 98 for a given indicator would indicate that the mean value of that indicator in the monument was greater than or equal to 98 percent of the equivalently sized random samples. Scores of 50 or higher suggest a relatively important indicator.
Jenny Rowland is the Research and Advocacy Associate for the Public Lands team at the Center for American Progress. Nicole Gentile is the Deputy Director for the Public Lands team at the Center.
The positions of American Progress, and our policy experts, are independent, and the findings and conclusions presented are those of American Progress alone. A full list of supporters is available here. American Progress would like to acknowledge the many generous supporters who make our work possible.
Authors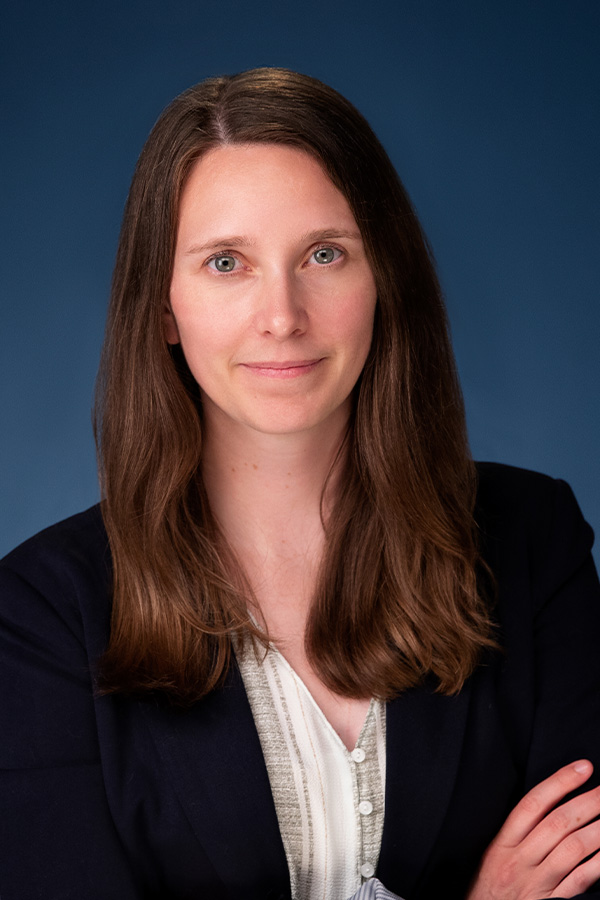 Director, Public Lands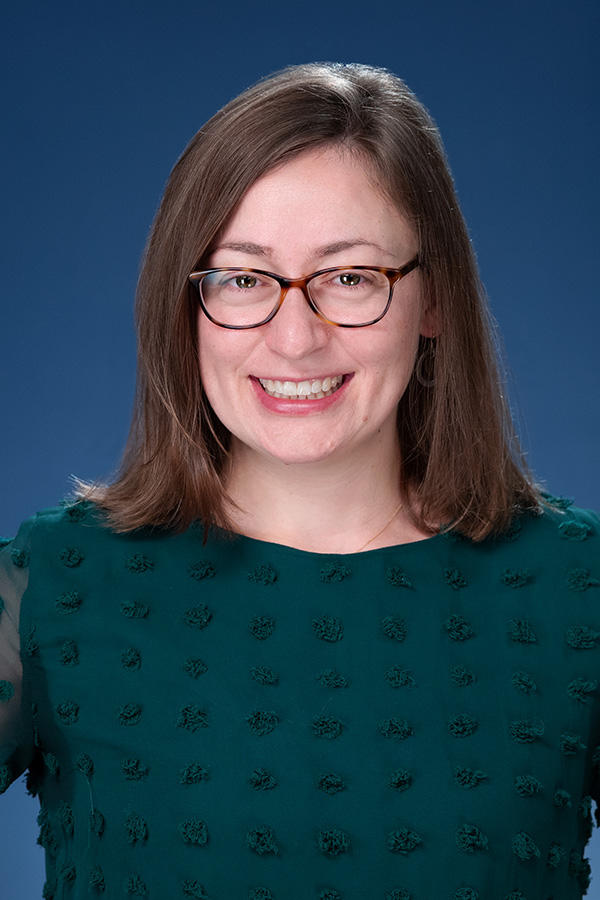 Senior Director, Conservation