A Pathway to Citizenship and Economic Growth Through Budget Reconciliation
A Pathway to Citizenship and Economic Growth Through Budget Reconciliation
A pathway to citizenship for undocumented immigrants benefits the U.S. economy as a whole—and it can be done through the budget reconciliation process.
Over the past week, the Senate Committee on the Budget, under Chairman Bernie Sanders (I-VT), released a draft of its $6 trillion reconciliation budget blueprint, which includes $126 billion to put immigrants on a pathway to citizenship. While the proposal is only the start of the reconciliation process, the blueprint's inclusion of immigration is an important step toward winning congressional passage of legalization.
As this column explains, putting undocumented immigrants on a pathway to citizenship would result in big economic benefits for all Americans—and it can and should be done through the budget reconciliation process.
Big economic benefits from citizenship
In a recent report, CAP and the University of California, Davis's Global Migration Center found that putting undocumented immigrants on a pathway to citizenship would bring significant benefits to the nation's economy as a whole—from increased GDP and higher wages for all  workers to the creation of hundreds of thousands of permanent new jobs.
Putting Dreamers, those eligible for Temporary Protected Status (TPS), and essential workers—including farmworkers—on a pathway to citizenship, as the Senate Budget Committee proposes, would add a cumulative $1.5 trillion to U.S. GDP over a decade and create just more than 400,000 new jobs. By the end of a decade after passage, all Americans would see higher wages by an annual $600. No matter what the ultimate reconciliation package and pathway to citizenship provisions look like, the benefits to the economy and people across the nation would be substantial.
Immigration can—and should—be done through reconciliation
Beyond the significant economic benefits, there is a strong precedent for the inclusion of legalization in a budget reconciliation package. In 2005, the Republican-controlled Senate overwhelmingly passed a version of what ultimately became the Deficit Reduction Act through reconciliation, containing several relevant immigration provisions. And while the immigration provisions were ultimately stripped from the package during a conference process with the House-passed version of the bill, the fact that the Senate proposed and passed these provisions in the first place is illustrative.
Section 8001 of the Senate-passed bill created a new process to "recapture" permanent employment-based immigrant visas (i.e., green cards) not used in previous fiscal years, up to 90,000 visas per year. Under the Immigration and Nationality Act, 140,000 green cards are set aside each year for employment-based immigration; if, for example, bureaucratic delays result in some of those visas not being issued by the end of the fiscal year, then those visa slots are effectively lost. The 2005 Senate proposal would have allowed these lost visas to be recouped and allocated in future years. The bill also made a change which would have similarly expanded the number of green cards distributed each year by exempting the spouses and children of those applying with someone eligible for an employer-sponsored green card from the numerical limitations.
In FY 2019, for example, employment-based immigrants were accompanied to the United States by approximately 70,000 family members, all of whom counted against the 140,000 cap. Allowing these individuals to enter outside of numerical limitations would have meant that another 70,000 people—along with their family members—would have been able to come in through the employment-based system. Each employer-sponsored immigrant brings, on average, just over one additional family member with them. Therefore, instead of the current 140,000 employment-based green cards being given out each year, under the Senate-passed 2005 reconciliation bill, the United States would have given out approximately 462,000 employment-based green cards per year (140,000 base plus 90,000 recaptured visas plus 234,000 family members admitted outside of numerical limitations). Of that amount, 324,000 would be new green cards. Over a decade, this provision would have made 3.24 million additional green cards available than under current law.*
At first look, expanding the number of employer-sponsored green cards might not seem the same as legalization. But the ultimate impact of such a change—particularly when it comes to the budgetary effects—is similar. In both cases, Congress is increasing the number of green cards given out each year, and it is the presence of new green card holders that leads to a budgetary impact. As discussed below, that impact is what ultimately allows for its inclusion in reconciliation.
A pathway to citizenship can pass the Byrd rule test
The 2005 precedent also illustrates how legalization can pass the critical Byrd rule test, named after the rule's author, Sen. Robert Byrd (D-WV). This multipart test sets out what is considered extraneous for reconciliation and therefore cannot be included in a Senate reconciliation bill. The rules include a requirement that each provision in the bill have an effect on the budget, in the form of changing spending or revenue, and—importantly—that this change is not "merely incidental" to the policy goal. In other words, the budgetary effects must be more prominent than the policy effects; one can't simply add on a small fee, for example, to an otherwise massive policy change in an attempt to change federal revenues.
On both the budgetary effect and the "merely incidental" test, legalization qualifies. Even with the big economic gains that accrue over time, in the immediate, legalization increases costs to the federal government, mainly as new green card holders become eligible for benefits and services. The Congressional Budget Office, for example, scored the 10-year cost of passing H.R. 6, the American Dream and Promise Act, to put Dreamers and those eligible for TPS on a pathway to citizenship, at $42.5 billion over a decade in on-budget changes.
The 2005 Deficit Reduction Act is indicative here as well. The green card recapture and family provisions did not fall to a challenge based on the Byrd rule, nor were they included on a list of provisions deemed extraneous under the Byrd rule in a review by the Senate Budget Committee's Democratic staff. That list included more than 70 provisions, making it clear that staff looked at every item in the bill. Most importantly, Sen. Byrd himself was in the Senate during these debates, and he did not challenge the provisions through his own rule. Instead, he proposed an amendment to strip the immigration provisions from the bill—which overwhelmingly failed 85 to 14—leading to the provisions' ultimate inclusion in the Senate-passed version of the bill.
Conclusion
As CAP has long argued, the United States cannot have a fully robust and equitable economic recovery without considering immigration. The inclusion of a path to citizenship in the budget reconciliation process—as Congress considers all avenues for legalization—is an important, viable, and economically robust way forward.
Philip E. Wolgin is the acting vice president of Immigration at the Center for American Progress. He thanks Marshall Fitz, Kevin Kayes, Doug Rand, and Nicole Prchal Svajlenka for their help.
* Note: Author's calculations are based on the U.S. Department of Homeland Security's 2019 Yearbook of Immigration Statistics, Table 7.
The positions of American Progress, and our policy experts, are independent, and the findings and conclusions presented are those of American Progress alone. A full list of supporters is available here. American Progress would like to acknowledge the many generous supporters who make our work possible.
Authors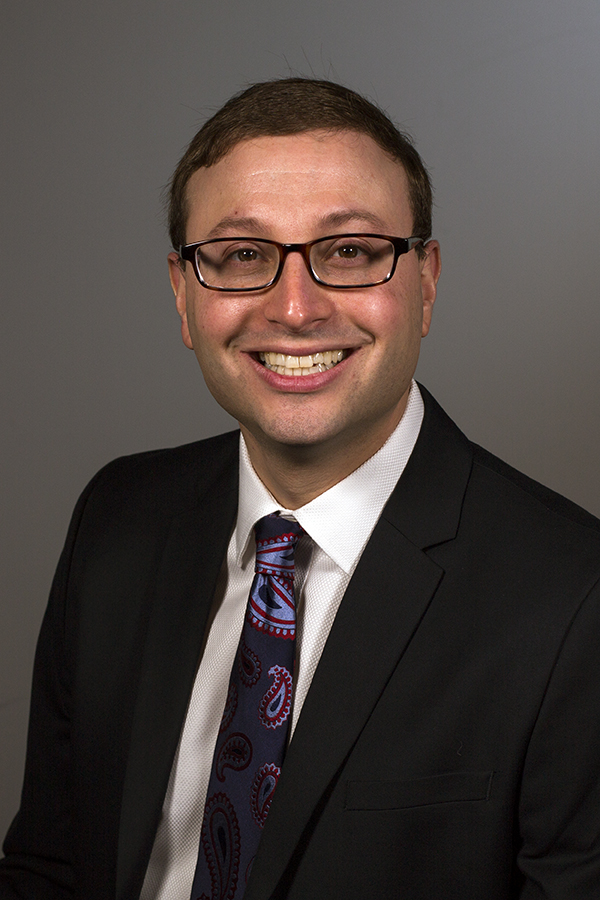 Philip E. Wolgin
Former Managing Director, Immigration Policy