Not Just the Rich and Famous
Not Just the Rich and Famous
The Pervasiveness of Sexual Harassment Across Industries Affects All Workers
Comprehensive efforts are necessary to combat sexual harassment in all industries, particularly those with large low-wage and predominantly female workforces.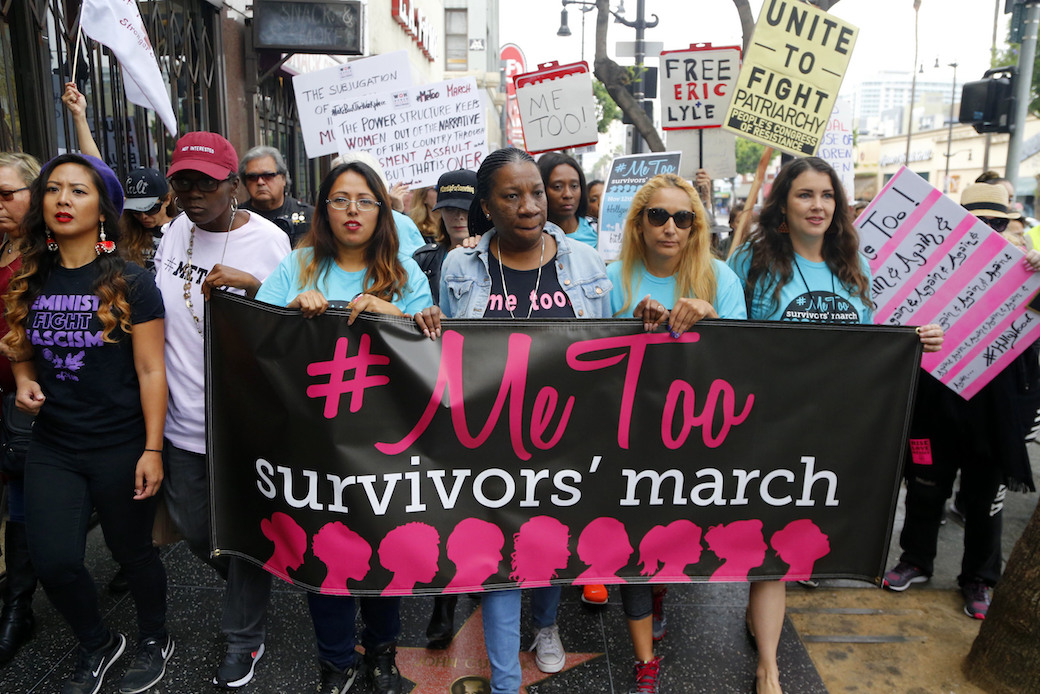 The prevalence of sexual harassment has taken center stage in the wake of recently reported harassment and assault allegations involving well-known celebrities, politicians, and media figures. Yet with shocking, headline-worthy stories emerging almost daily, sexual harassment should not be mistaken as a problem limited to elite circles.
The actual data tell a different story about sexual harassment claims—in which they occur on a daily basis and across all industries. The vast majority of these claims occur out of the glare of the spotlight, where public scrutiny and attention is rare. Many women grapple with gender biases and power imbalances within their workplaces, making them targets for harassment or other forms of discrimination. Women of color, in particular, often must confront the combined impact of racial, ethnic, and gender prejudice that can result in degrading stereotypes about their sexual mores or availability and increase their risk of being harassed. Furthermore, women—particularly women of color—are more likely to work lower-wage jobs, where power imbalances are often more pronounced and where fears of reprisals or losing their jobs can deter victims from coming forward.
This column analyzes new, unpublished data on sexual harassment charges in the private sector filed with the U.S. Equal Employment Opportunity Commission (EEOC) over the past decade. The analysis shows the breadth of sexual harassment charges affecting both women and men in every industry and in every corner of the workforce. Specifically, the findings reveal:
More than one-quarter of sexual harassment charges were filed in industries with large numbers of service-sector workers, including many low-wage jobs that are often occupied by women.
Nearly three-quarters of sexual harassment charges include an allegation of retaliation either upon being filed or later on in an investigation, suggesting that many victims face retribution when they come forward.
Understanding the pervasiveness of sexual harassment is critical in order to identify and deploy effective strategies to combat discriminatory practices—such as the use of gender-based stereotypes or the exclusion of women from high-level positions—that can enable harassment to take root. Understanding of the scope of the problem is essential in order to target enforcement resources where they are most needed and for maximum impact.
Sexual harassment occurs across all industries
Individuals alleging sexual harassment can file a charge with the EEOC—the federal agency responsible for enforcing critical employment discrimination laws, such as Title VII of the Civil Rights Act of 1964. Most sexual harassment charges are filed under Title VII, which prohibits discrimination in employment based on factors such as sex, race, or national origin. Nearly one-third of the more than 90,000 charges filed with the EEOC in fiscal year 2016 involved a claim of some form of harassment—almost half of which involved sex-based harassment.
The number of private-sector sexual harassment charges filed with the EEOC each year offers useful insight into industry differences and from where claims arise. Based on an analysis of unpublished data from fiscal years 2005 through 2015, the EEOC received more than 85,000 charges alleging sexual harassment. Of these charges, nearly half—48.3 percent—include a designation indicating the specific industry in which the charges occurred. This industry-specific sample provides a representative snapshot of the differences in sexual harassment charges across industries over the 10-year period. (see Figure 1)
The largest number of claims were found in the accommodation and food services industry, followed by retail trade, manufacturing, and health care industries. (see Figure 2)
Accommodation and food services
The accommodation and food services industry—including full-service restaurants, fast-food restaurants, coffee shops, recreational facilities, inns, hotels, and other hospitality establishments—accounted for 14.2 percent of the sexual harassment claims filed. Recent data from the U.S. Bureau of Labor Statistics show that women represent the majority of workers in the accommodation and food services industry, often in lower-paying jobs such as food servers and preparers.
The data on sexual harassment claims are bolstered by other research documenting long-standing concerns regarding its prevalence within this industry. For instance, a recent survey of fast-food workers found that two-thirds of female workers and more than half of male workers had experienced sexual harassment from restaurant management; nearly 80 percent of women and 70 percent of men reported sexual harassment from co-workers; and nearly 80 percent of women and 55 percent of men experienced some form of sexual harassment from customers. In addition, a Hart Research Associates survey found that 40 percent of women working in the fast-food industry had experienced some form of sexual harassment.
Retail trade
The retail trade industry, which accounted for 13.4 percent of the EEOC's sexual harassment claims, includes businesses that engage in a variety of consumer sales such as department stores, grocery stores, florists, gas stations, drug stores, gift shops, office supply stores, and other retail establishments. Similar to in the food services industry, many of the jobs in retail trade—such as cashiers and sales clerks—are low-paying and occupied predominantly by women. Overall, more than one-quarter of sexual harassment claims arose in these two industries—both of which contain large numbers of service-sector jobs.
Manufacturing
In contrast to accommodations and food services and retail trade, women represent a much smaller percentage of the workforce in the manufacturing industry. Recent data from the Bureau of Labor Statistics show that women represent just under 30 percent of workers in the manufacturing industry. Because many manufacturing jobs—such as machinists and craft workers—have long been male-dominated, women who enter the field may lack power or be seen as outsiders, thus making them targets for harassment.
Health care and social assistance
The health care and social assistance industry includes a range of jobs—from registered nurses to medical assistants to child care workers—many of which are predominantly occupied by women. Some of these jobs are also low-paying, which can add to the economic stress of workers who rely on their jobs to make ends meet. For instance, the overwhelming majority of home health aides are women—at 89 percent—and more than half are people of color. These workers, who typically provide in-home care for low wages, often work in individualized settings where they can become isolated and vulnerable to exploitation.
Most charges are filed by women
Over the EEOC's 10-year time period, women reported the vast majority of sexual harassment charges at 80 percent—more than 68,000 charges. Clearly, women continue to confront much of the alleged harassment that occurs in the workplace. The data show, however, that men experience workplace sexual harassment as well. These data reinforce the need for both employers and employees to undertake comprehensive education and training in order to convey the pervasiveness of sexual harassment that occurs, regardless of gender.
The majority of charges filed include allegations of retaliation
Additional unpublished data on sexual harassment charges from fiscal years 2016 and 2017 reveal that allegations of sexual harassment are often coupled with allegations of retaliation. (see Table 1) For example, in FY 2016, approximately 72 percent of sexual harassment charges filed included a charge of retaliation. Similarly, in FY 2017, retaliation allegations were included in 71 percent of sexual harassment charges.
These data suggest that sexual harassment complainants are often targeted for retribution or other adverse conduct, perhaps due to efforts at intimidation or to dissuade them from complaining. This suggests the need for greater attention to the implementation strategies of sexual harassment policies in the workplace as well as for stronger disciplinary or accountability measures specifically aimed at retaliatory conduct.
Conclusion
Sexual harassment is a persistent problem in the workplace and one that affects people across industries and at every level. To combat it, it is essential to have a clear understanding of where problems are most likely to occur as well as to undertake robust measures to target discriminatory practices. This includes creating a sound infrastructure to counter workplace sexual harassment, starting with enforcing strong leadership from the top; communicating clear policies; conducting comprehensive training with supervisors and staff; establishing an internal reporting mechanism that operates with integrity; and imposing strong disciplinary measures when appropriate. It also requires vigorous efforts to combat retaliation and improve enforcement through measures such as collecting more extensive data on trends across industries. Most importantly, it is crucial to devote special resources that root out harassment—especially in lower-wage occupations, where significant power imbalances can often inhibit workers' ability to speak out against their harassers. Reducing the pervasiveness of sexual harassment in the workplace requires intentional and concrete action at every level and across every industry.
Jocelyn Frye is a senior fellow at the Center for American Progress.
The positions of American Progress, and our policy experts, are independent, and the findings and conclusions presented are those of American Progress alone. A full list of supporters is available here. American Progress would like to acknowledge the many generous supporters who make our work possible.
Authors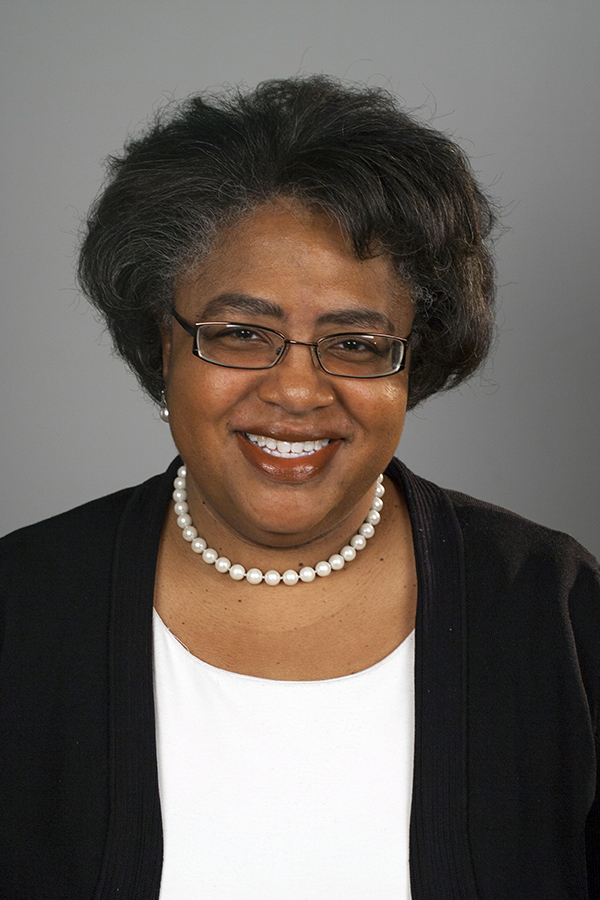 Jocelyn Frye
Former Senior Fellow