Next IMF Managing Director Appointment Should Be Merit Based
Next IMF Managing Director Appointment Should Be Merit Based
Strauss-Kahn's Successor Shouldn't Be Chosen Based on Nationality or Gender
Isha Vij argues that the next International Monetary Fund managing director's appointment should be decided by who's best for the job.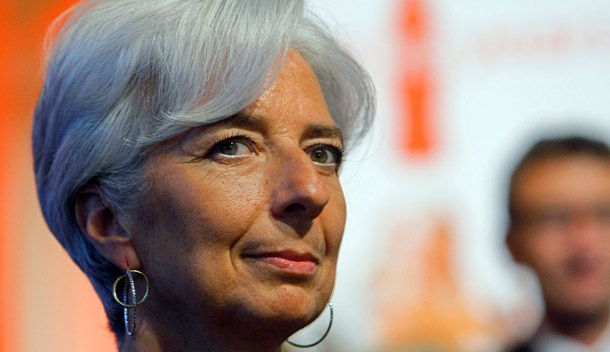 Dominique Strauss-Kahn's unexpected departure as managing director of the International Monetary Fund, or IMF, has created a vacancy for a new chief to lead the foremost international financial institution. But this opening has stirred up controversy over whether Strauss-Kahn's replacement should be from a developed country or from an emerging or developing country. It's no secret that many emerging and developing economies would like to see a new managing director from their part of the world, but the next director should be chosen based on who's best for the job—not from what part of the world they're from.
Developed and emerging markets alike need to see the value of a merit-based appointment for the new managing director. The European stronghold of the position has been criticized. The chief of the IMF has never hailed from a developing country, and in its more than six decades of existence, the managing director has also never been a woman. It's not about nationality, gender, or regional representation, however. It's about who's the best qualified for the job.
Friday's nomination deadline left two official candidates in the running: French Minister for the Economy, Industry and Employment Christine Lagarde and Mexican Central Bank Governor Agustin Carstens. Neither has received an official endorsement from emerging and developing economies collectively.
Agustin Carstens, who is campaigning on the foundation of an open and merit-based election, was thought to be the champion of emerging and developing economies in the election process. He has served as finance minister for Mexico as well as deputy managing director for the IMF, which can dilute any claim of him being underqualified for the top position.
But he is fighting an uphill battle. European Union giants France, Germany, and the United Kingdom have all rallied behind Lagarde, who has become the front-runner for the position. Lagarde supports an increase in the presence of emerging economies within the organization. She may be well positioned to back the types of progressive policies—including an emphasis on global job creation and the use of capital controls when necessary—that resonate with emerging and developing countries. This could be one of the reasons why these countries haven't officially pledged their allegiance to Carstens.
Emerging and developing countries have come under sharp criticism from the media and political commentators for their "lack of coordination" in identifying a candidate to represent their interests. But several names of possible contenders from emerging and developing countries were floating around: South African Planning Minister Trevor Manuel; Singaporean Finance Minister Tharman Shanmugaratnam; Deputy Chairman of India's planning commission Montek Singh Ahluwalia; and former Turkish Economy Minister Kemal Dervis. Kazakhstani National Bank Chairman Grigory Marchenko withdrew his bid just before Friday's nomination deadline.
Prompted by the Group of 20, the IMF recognizes the need to reform its governance structure to account for emerging market economies' growth. Developing and emerging economies are set to account for roughly 60 percent of world GDP by 2030. While advanced economies are seeing sluggish growth, Brazil, India, and China saw their gross domestic product grow by an estimated 7.5 percent, 10.4 percent, and 10.3 percent respectively in 2010. Emerging and developing economies have been given larger voting rights and low-income countries a bigger voice in the IMF. A managing director from a developing or emerging country would be icing on the cake.
But this should be muted in the election process. The June 30 selection deadline should be based on merit as well as each candidate's plans for the future of the IMF. A transparent selection will make the process more legitimate and enable effective leadership.
Isha Vij is a Research Assistant at American Progress.
The positions of American Progress, and our policy experts, are independent, and the findings and conclusions presented are those of American Progress alone. A full list of supporters is available here. American Progress would like to acknowledge the many generous supporters who make our work possible.