National Security Above All in Iraq Debate
National Security Above All in Iraq Debate
Congress Acts to Put National Security Priorities Back in Order
Brian Katulis outlines why Congress must put our national security priorities back in order by ending our open-ended commitments in Iraq.
Congress today begins debate on measures aimed at putting the country's national security priorities back in order—steps that should put an end to the U.S. military mission in Iraq at a time of our choosing and not when Iraq's leaders decide to step up and take control.
The ultimate aim of these measures is to make Americans safer by extricating U.S. ground troops from refereeing Iraq's various civil wars, strengthening our country's ground forces stretched thin by extended deployments, and focusing attention on completing the mission left unaccomplished in Afghanistan, the staging grounds for the September 11th attacks. The basic rationale for these efforts by Congress is that the open-ended commitment of U.S. military forces in Iraq is making Americans less safe.
For the past two years, talk of timelines and setting a date certain for the completion of the U.S. military mission were anathema to most policymakers in Washington, among conservatives, centrists and progressives alike. In contrast, the Center for American Progress in September 2005 issued its "Strategic Redeployment" troops from plan, which called for an 18-month phased redeployment of U.S. troops from Iraq. Combined with intensified political and diplomatic efforts, the Center argued that the phased redeployment of U.S.Iraq stood the best chance for making Americans safer and stabilizing Iraq and the Middle East.
Since then, the Bush Administration's "stay the course" strategy has proven to be woefully misguided. Amid burgeoning sectarian conflict in Iraq, a pragmatic consensus developed in Washington along the contours of the redeployment plan, with progressive leaders and conservative critics of President Bush offering an alternative. This month's debates on Capitol Hill are the result of steady and determined efforts by experts, activists, and brave leaders willing to stick their necks out and criticize a war that weakened the country's security.
Undeterred even by congressional elections last fall that turned on growing public awareness of the dangerous Iraq quagmire, the Bush Administration earlier this year unveiled its revamped "stay the course" strategy in Iraq, ignoring the advice of the generals on the ground in Iraq (George Casey and John Abizaid), the Joint Chiefs of Staff, and the bipartisan Iraq Study Group. Instead, the president opted to double down and introduce more troops into Iraq.
The fundamental weakness in the Bush "surge" plan is the central premise that if Iraq's violence declines, Iraq's leaders will strike the bargains necessary to stabilize the country. Problem is, the country's fierce sectarian and ethnic divides make compromise all but impossible. The Bush Administration and neoconservative cheerleaders around Washington would like Americans to believe that Iraq's leaders are prepared to make the tough compromises, yet the lack of progress on constitutional reform, which is key to pacifying the Sunni minority, and gaping holes in the draft oil law, which in the end will determine whether the parliament can hold together, are major impediments. Since Iraq's elections 15 months ago, Iraq's leaders have not completed significant progress on key issues central to ending Iraq's internal conflicts.
Outside the Green Zone, of course, efforts to quell the violence led by U.S. troops stationed between various sectarian factions in and around Baghdad have not stemmed the spate of car bombs and suicide attacks. It is true that fewer headless, tortured bodies are turning up in the back alleyways of Baghdad, but that's only because the country's various militias understand full well the first rule of guerilla warfare—never fight a superior military force head on—and so have slipped away to confront each other and U.S. forces elsewhere in the country.
That is why Congress must force Iraq's leaders to deal with their own divisions and redeploy U.S. forces to concentrate on Al Qaeda and Al Qaeda-linked terrorist networks—all of which pose serious threats to our national security. The United States cannot abandon the current Iraq government, but we must help it help the Iraqi people by forcing them to compromise with the help of the country's worried neighbors.
The Bush Administration took an important first step in this direction last week when it agreed to the United States attending a conference where all of Iraq's neighbors discussed how they can act more responsibly to advance their common interest in not seeing Iraq's conflicts spread beyond its borders. These discussions can help the United States implement a realistic strategy to redeploy its troops in the region without further exacerbating internal divisions within Iraq.
But real working solutions will require forceful but tailored diplomacy involving key players with direct stakes in each of Iraq's conflicts. The United States must take a more targeted approach to diplomacy as it redeploys its troops. Tensions in northern Iraq between Arabs and Kurds have great potential for spilling over Iraq's borders in the short run, threatening to pull Turkey, Syria, and Iran into the resulting chaos. That's why a smaller contact group involving Syria, Iran, and Iraq—with the participation of others, such as the United States—might be more effective in addressing the growing security challenges in northern Iraq.
Similarly, discussions involving the emerging Shi'a leaders in southern Iraq and its neighbors along the Gulf coast might head off any unnecessary cross-border tensions with Iran, Saudi Arabia, and Kuwait. The Shi'a-Sunni civil war raging in central and western Iraq will require even more localized approaches, with the involvement of Jordan, Saudi Arabia, and Syria. Instead of setting the bar too high with a grand, all-inclusive diplomatic approach like last weekend's Baghdad security conference, a more common-sense and pragmatic approach would focus on specific problems involving specific local and regional leaders.
Redeploying our troops in support of such a strategy is as necessary and prudent as the Bush Administration's "surge" is misguided and rash. Congress holds the power of the purse and boasts authority to ensure that the president is properly addressing the real security threats that our country faces. In the current debate in Congress, the Legislative Branch must exercise those powers. In tandem with multiple diplomatic efforts involving Iraq's neighbors in serious negotiations, the United States just might be able to extricate itself from the Bush Administration's war of choice in Iraq with our national security interests intact.
For more information, see:
Brian Katulis is a Senior Fellow at the Center for American Progress who is responsible for examining U.S. national security policy in the Middle East.
To speak with Brian Katulis, please contact:
For TV, Sean Gibbons, Director of Media Strategy 202.682.1611 or sgibbons@americanprogress.org
For radio, Theo LeCompte, Media Strategy Manager 202.741.6268 or tlecompte@americanprogress.org
For print, Trevor Kincaid, Deputy Press Secretary 202.741.6273 or tkincaid@americanprogress.org
For web, Erin Lindsay, Online Marketing Manager 202.741.6397 or elindsay@americanprogress.org
For more on the Center's policy proposals on Iraq, please go to our website's National Security page or visit our Strategic Redeployment page.
The positions of American Progress, and our policy experts, are independent, and the findings and conclusions presented are those of American Progress alone. A full list of supporters is available here. American Progress would like to acknowledge the many generous supporters who make our work possible.
Authors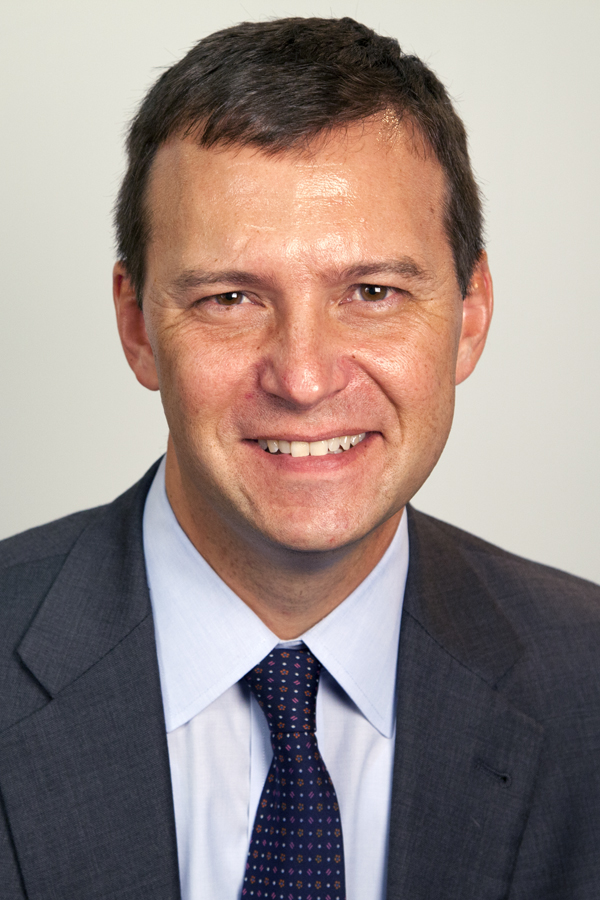 Senior Fellow