Many Happy Returns for Consumers: The CFPB at 5 Years
Many Happy Returns for Consumers: The CFPB at 5 Years
Policymakers should support the Consumer Financial Protection Bureau for its efforts to hold banks accountable and to rebuild public trust.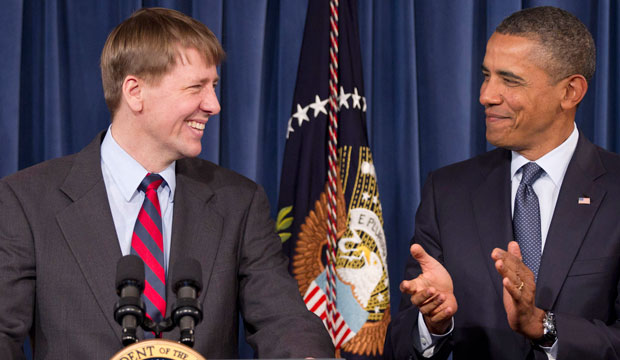 Trust in government and trust in banks are both lower than they were a few years ago. According to a recent Gallup poll, only about 2 in 5 Americans trust the federal government to solve domestic problems, while only 26 percent have "a great deal" or "quite a lot" of confidence in banks, both down from more than 50 percent 10 years ago.
On the fifth anniversary of its launch, the Consumer Financial Protection Bureau, or CFPB, has proven that it can generate public trust on both fronts: holding financial institutions accountable and illustrating that the government can work on behalf of all U.S. residents. For every dollar the CFPB has spent thus far, it has returned about five dollars to consumers through enforcement and supervision efforts alone. This is not to mention the CFPB's other activities, such as regulation, outreach, and education.
Given the CFPB's success, it seems unusual that some members of Congress would see it as a threat rather than an asset. And yet some not only oppose many of its specific actions but would also prefer to strip its authority on technical grounds. Earlier this month, the U.S. House of Representatives voted to do just that, proposing to institute funding subject to annual appropriations and change its leadership from a single director to a commission, among other alterations. Instead of crippling an agency that has done so much for the public in such a short time, however, Congress should stand by the CFPB if it wants to regain the public's trust.
Improving the public's trust
The record shows that the CFPB's track record with consumers is undeniably positive. Its work has returned $11.7 billion to consumers wronged by companies in the financial marketplace. Of this amount, $3.6 billion was in the form of direct restitution, while $7.7 billion was in the form of principal reductions, canceled debt, and other types of relief. Since, according to CAP analysis, the CFPB's budget totals $2.3 billion to date in transfers from the Federal Reserve, this reflects approximately fivefold returns.
Yet these numbers are only part of the overall picture. The CFPB has also processed nearly 1 million consumer complaints, ensuring that the bureau recognizes and responds to problems that arise with a bank. And its regulations have ensured a national marketplace that is both fair and competitive, in which financial products are structured to help consumers succeed rather than fail. Between 2011 and 2014, credit card reform alone saved American families $16 billion in hidden, deceptive, or unreasonable fees, while largely keeping responsible credit available. The CFPB's recently proposed rules on payday lending and arbitration clauses also address troubling practices in the financial sector, where advocates have long sought reform.
Through these efforts, the CFPB has effectively moved ill-gotten gains from the financial system back into the hands of consumers, who are then able to spend or save these returns as they see fit. By both shedding light and cracking down on predatory practices—through its public complaint database, for example—the CFPB stands to strongly deter future attempts to rip off families.
Via its work with consumers, the CFPB is illustrating the help that government agencies can provide to their citizens. And the agency was built to be transparent and accountable. The Government Accountability Office—Congress' watchdog arm—audits the CFPB once a year, and CFPB Director Richard Cordray and other senior officials have testified a total of 61 times. It must follow the same rulemaking process as other federal agencies, with ample opportunity for all stakeholders to comment on proposed regulations. The CFPB also must consult with small businesses before proposing a rule.
Preserving the CFPB
Repeated attempts to roll back the Dodd-Frank Wall Street Reform and Consumer Protection Act of 2010—which created the CFPB—have grown similar to attempts to undo the Affordable Care Act: lots of sound and fury when effort would be better spent working to help struggling families. While some policymakers may argue that reforms are required to keep the CFPB accountable, the CFPB's success would be severely compromised if either of the proposed structural changes—a commission or funding subject to annual appropriations—were to go into effect. Commissions have often been more easily dominated by special interests and thereby less accountable—a problem made worse when the Senate is unwilling to confirm nominees. Its inability to confirm two nominees to the Securities and Exchange Commission this year, for example, has made it more difficult for that agency to do its job.
Furthermore, taking away the CFPB's independent funding by replacing transfers from the Federal Reserve with annual appropriations would give Congress greater power to block the agency's work. Members of Congress could dramatically slash funding or defund work on particular financial products based on the demands of special interests. While many federal agencies are indeed subject to annual appropriations, all major banking regulators have long relied on independent funding because a strong and accountable financial system is a critical function that should be somewhat insulated from congressional whims. Through its success, the CFPB has proven that it deserves this independence.
The CFPB's record of strong leadership stands by itself and should not be hampered by congressional efforts that would cripple its ability to ensure a safer and more accountable financial system.
Joe Valenti is the Director of Consumer Finance at the Center for American Progress.
The positions of American Progress, and our policy experts, are independent, and the findings and conclusions presented are those of American Progress alone. A full list of supporters is available here. American Progress would like to acknowledge the many generous supporters who make our work possible.
Authors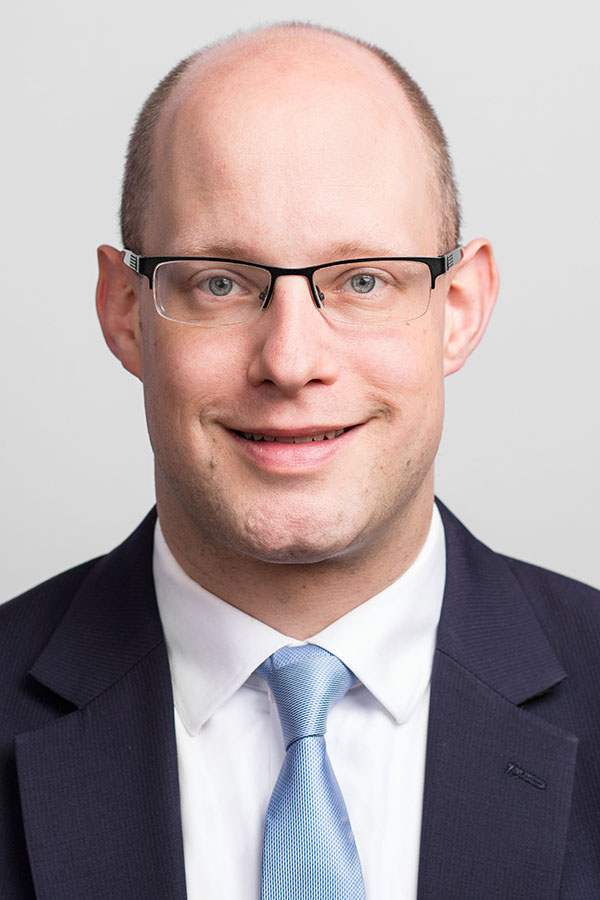 Joe Valenti
Director, Consumer Finance