Looking Ahead to Egypt's Uncertain Summer of Trials and Tribulations
Looking Ahead to Egypt's Uncertain Summer of Trials and Tribulations
There is no doubt about who will win Egypt's upcoming presidential election, but what the next president will do—and whether Egypt will stabilize—remains unclear.

The results of next week's presidential balloting in Egypt are a foregone conclusion: The voting exercise will confirm months of conventional wisdom that former Field Marshal Abdel Fattah al-Sisi will become the country's next leader.
Do not expect a honeymoon period for al-Sisi—he will formally assume leadership of a country facing a heightened terrorist threat, deeply polarized zero-sum politics, and looming bankruptcy. The tests to al-Sisi's leadership will come early, and what matters most is not the upcoming vote, but rather what steps he will take to address the overwhelming crises bubbling in Egypt. Al-Sisi must move quickly to tackle the challenges no recent Egyptian leader has effectively been able to address.
How events in Egypt unfold will have major implications for the United States. Egypt is a long-standing cornerstone of U.S. strategy in the Middle East, but it has been a less reliable strategic partner in recent years. Since last year's ouster of former Egyptian President Mohamed Morsi, U.S. policy has been in a state of suspended animation in which normal policy processes have slowed to a crawl without the United States formally cutting off ties with Egypt.
The Obama administration has tried to send two conflicting messages to Cairo: one of displeasure regarding the current political situation and human rights abuses and the other of common cause on emerging security challenges in the Sinai Peninsula and elsewhere. The result has been a public diplomacy muddle about what the United States stands for and what it wants to see happen in Egypt. President Barack Obama may aspire to strike a balance between a tough and smart approach on counterterrorism while still backing democracy and human rights around the world, but Egypt is the toughest test case for this approach. As U.S. policymakers have largely sat on the fence, countries such as Saudi Arabia have invested large sums of money to shape outcomes in Egypt.
What al-Sisi plans to do about these issues remains something of a mystery, despite multiple interviews and the release of a platform that outlined high ideals with appeals to nationalism but few details about his actual agenda. When pressed for more specifics on his agenda, al-Sisi cited national security reasons for not sharing more information in the midst of his public communications campaign.
The first, and most obvious, challenge al-Sisi will face is a deteriorating security situation—a situation that extends far beyond Egypt's usual focus: the lawless Sinai Peninsula. For the past three years, Egypt has witnessed a worrisome breakdown of basic law and order and of the ability of the police and security services to respond to violence and criminal activity. The insecurity problem extends to major urban areas, as well as Upper Egypt, where the terrorist Islamic Group largely operated during its low-level insurgency in the 1980s and 1990s. Late last year, Islamists took over the southern town of Delga for nearly two months and unleashed a "campaign of terror" against Christians before the army was able to restore order. Additionally, nearly two-dozen Egyptians died this spring in tribal clashes in Aswan. There are also concerns about the potential for instability in western areas such as Mersa Matruh, a major hub for weapons trafficking along the eastern border of an imploding Libya.
Al-Sisi's second challenge—which is in many ways directly linked to the first—is the polarized political situation. Beneath the veneer of nationalist pride that will be on display in the coming election lurks a deeper problem—the challenge of political legitimacy that has dogged every Egyptian leader since the removal of former President Hosni Mubarak in February 2011. At the center of this political and security struggle are the ongoing efforts to defeat and marginalize the Muslim Brotherhood. As we outlined in our recent Center for American Progress report, "Fragmenting Under Pressure: Egypt's Islamists Since Morsi's Ouster," the entire landscape of political Islamist forces in Egypt is fragmenting under pressure, and the threat of continued violent radicalization is growing. Over the past several months, Egypt's security services have killed hundreds of Islamist demonstrators. In reaction to this crackdown, violence at universities has escalated. Reports of the execution of police officers—presumably by Islamic radicals—during a recent campus protest are of particular concern.
After the presidential vote is finalized, al-Sisi will face the task of building an inclusive political environment—something that will be quite difficult to do if basic freedoms of the press, assembly, and speech are squelched in the way they have been in the run-up to the vote. At every turning point since President Mubarak's ouster, the party with the advantage in the internal political contest has overplayed its hand. A fundamental test will be whether al-Sisi makes any meaningful gestures toward greater inclusion and political pluralism. Al-Sisi's recent statements—in which he said he intends to save Egypt and Islam from the Muslim Brotherhood and that the group will no longer exist under his rule—suggest otherwise.
The third and perhaps most daunting challenge facing al-Sisi is the one that has bedeviled Egyptian rulers for decades—the problem of growing the economy in an inclusive manner that creates jobs. Egypt's government must address a long list of issues: budget and trade deficits, a looming energy crisis, crumbling infrastructure, and an economic model that is not producing enough jobs to absorb the youth bulge entering the job market. The Egyptian government will not be able to maintain popular support by relying on its old ways of doing business and managing the economy from month to month. It will have to tackle its energy subsidy regime as high consumption results in progressively more devastating power outages. It will also need to do more to produce an environment that creates incentives for Egyptian businesses and foreign investment, as others have suggested.
Presidential candidate al-Sisi speaks of a grandiose vision to fundamentally restructure Egypt's economy at a cost of 1 trillion Egyptian pounds, or roughly $140 billion. But he is painfully lacking in specifics—in particular, where he intends to get the money to pay for it all. The idea itself is nearly 30 years old and unoriginal: Mubarak's regime never seriously pursued it because of its high cost. This should make al-Sisi's former military colleagues nervous. Despite having shed the uniform, al-Sisi remains the embodiment of the Egyptian Armed Forces, which will share in his success and be tarred by his failure. If al-Sisi cannot bring the voters a measure of social and economic relief, the military could well bear the brunt of the same sort of popular backlash that brought down previous governments in Cairo and across the region.
The true test of al-Sisi's leadership will come early, and the United States will likely maintain its wait-and-see stance and remain caught between two competing impulses. On one hand, the Obama administration remains deeply conflicted about the manner in which former President Morsi was removed from power and the brutal crackdown that followed—and rightly so. On the other, Egypt is a critical security partner in the region—one that Washington deeply wants to succeed. However, this tension is not unique to Egypt. The question of how to square our values with our security priorities throughout the Middle East continues to vex U.S. policymakers.
This summer, the overall U.S. agenda in the Middle East will focus on advancing the nuclear talks with Iran and taking measures to contain the regional fallout from Syria's civil war. But Egypt needs a higher priority focus, and right now, much hinges on what Egypt's leaders will do. Egypt needs to deal effectively with security threats without creating new ones, set out a clear and practical plan to right the Egyptian economy, respect basic human rights, and open up political space for all Egyptians. Then, Washington and Cairo can get down to the business of figuring out how old friends can better help one other.
Brian Katulis and Hardin Lang are Senior Fellows at the Center for American Progress. Mokhtar Awad is a Research Associate with the National Security and International Policy team at the Center.
The positions of American Progress, and our policy experts, are independent, and the findings and conclusions presented are those of American Progress alone. A full list of supporters is available here. American Progress would like to acknowledge the many generous supporters who make our work possible.
Authors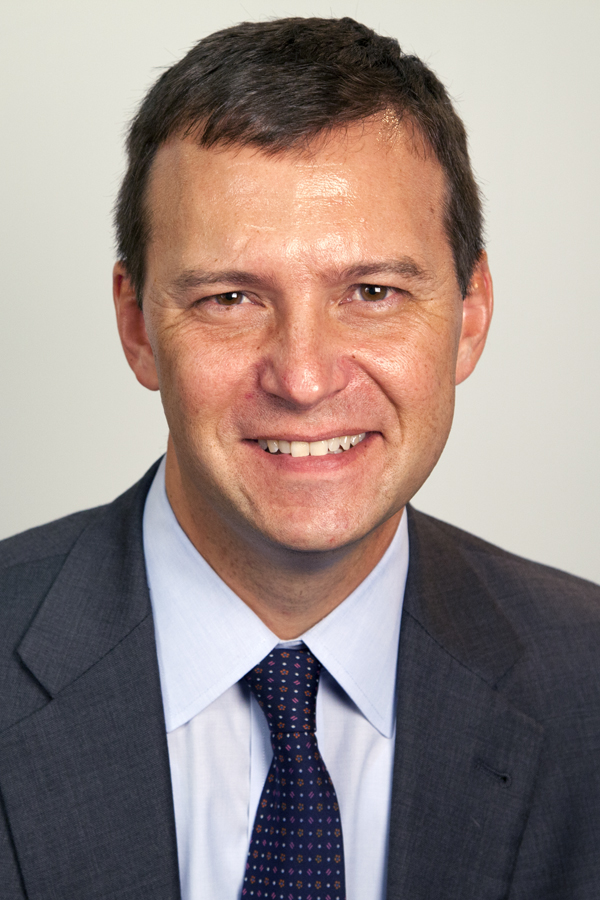 Senior Fellow Hardin Lang
Senior Fellow Mokhtar Awad
Research Associate