LGBT Advocates Move Immigration Reform Forward During August Recess
LGBT Advocates Move Immigration Reform Forward During August Recess
During the August congressional recess, a number of LGBT organizations are organizing to support immigration reform.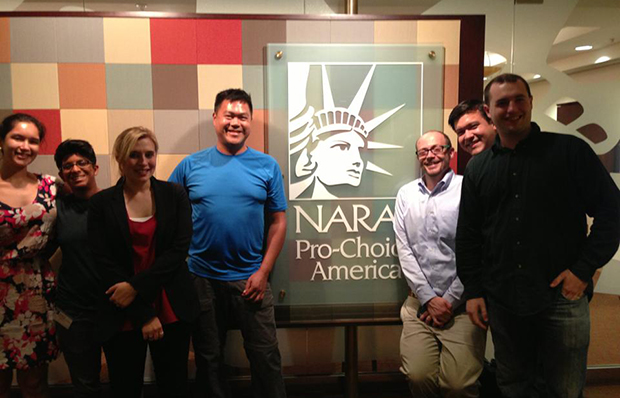 While members of Congress are back home for the August recess, advocates are mobilizing their constituents across the country to demand that Congress pass immigration reform with a road map to citizenship for the more than 11 million undocumented immigrants living in the United States. In March CAP chronicled the efforts of the faith community to push for sensible immigration legislation. The lesbian, gay, bisexual, and transgender, or LGBT, community has also joined business, faith, and law enforcement leaders; organized labor; the technology industry; and numerous other social-justice groups to advocate for common-sense immigration reform.
LGBT groups are organizing to support immigration reform because they believe that immigration reform is also an LGBT issue. While the Supreme Court's June decision to repeal Section 3 of the Defense of Marriage Act, or DOMA, provided relief for LGBT binational couples, tens of thousands of LGBT immigrants are still in need of relief. A study by the Williams Institute estimates that there are more than 267,000 adults in the United States living at the intersection of two marginalized groups—the LGBT population and the undocumented population.
Fortunately, multiple organizations are continuing to work on behalf of this vulnerable group. Below are three LGBT organizations that are supporting nationwide bipartisan efforts in the fight for immigration reform.
National Center for Transgender Equality
Transgender immigrants face numerous kinds of discrimination under our nation's current immigration system. In immigration detention facilities, for example, transgender detainees are routinely denied access to hormone treatment, subjected to abuse and discrimination from guards and fellow detainees, and often placed in solitary confinement in a misguided effort to separate them from the general detainee population and protect them from abuse.
Moreover, transgender asylum applicants also face challenges in the asylum system. For one thing, they are at risk of having their cases dismissed if they do not conform to stereotypes of how transgender people look or behave. They are also at risk of being ineligible for asylum because of the one-year filing deadline. While many people are familiar with political asylum, many individuals do not know that fear of persecution on the basis of gender identity is grounds for asylum in the United States, and they may not learn this within a year of their arrival.
In light of the mistreatment of transgender immigrants, the National Center for Transgender Equality, or NCTE, listed immigration reform as one of its "13 Goals for 2013." NCTE is also publishing a report on transgender people's experiences in immigration enforcement to illustrate why immigration reform is critical for the community. When asked why NCTE is prioritizing immigration reform, Jessica Jeanty, a postgraduate law fellow with NCTE, replied:
Trans people are disproportionately impacted by problems with the immigration system, ranging from access to asylum to profiling in enforcement. There is a tremendous amount of discrimination and violence in the system. A pathway to citizenship is important because trans citizens and non-citizens alike need to be able to work, care for their families, and have basic protections so they can live decent lives.
As part of NCTE's focus on immigration reform, it joined with other transgender service and advocacy organizations in a statement of principles to support common-sense immigration reform. The organization also brought more than 100 people to Capitol Hill in June to advocate for immigration reform and the Employment Non-Discrimination Act, a bill that would prohibit employment discrimination on the basis of sexual orientation and gender identity.
To facilitate the mobilization of its members and allies during the August recess, NCTE launched an August Recess Action Center to give members the tools they need to actively support immigration reform. These tools include tips for scheduling meetings with members of Congress, as well as an interactive map to find local town halls so that NCTE members can ask their senators and representatives to protect transgender people in the workplace and reform our broken immigration system. The action center also has a submission form for people to share stories of transgender immigrants impacted by immigration law on account of their gender identity. The personal and often-painful stories put a face to the issue and drive home the need for reform among policymakers and their constituents.
In addition to the action center, NCTE is organizing state-level grassroots efforts with advocates in key congressional districts who plan to encourage their representatives to support immigration reform.
National Queer Asian Pacific Islander Alliance
As detailed in CAP's March report, "Living in Dual Shadows," analysis from the Williams Institute found that LGBT undocumented immigrants are more likely than non-LGBT undocumented immigrants to be Asian. Given this fact, it is not surprising that the National Queer Asian Pacific Islander Alliance, or NQAPIA, is spending the August recess conducting a national campaign in support of common-sense immigration reform.
At its annual summit, held this year in Hawaii, NQAPIA engaged 130 of its members in filling out 2,000 postcards to send to members of the House of Representatives to show their support for common-sense immigration reform. During the month of August, NQAPIA has organized similar events across the country, mobilizing its members to learn about how immigration reform affects LGBT immigrants and partnering with NARAL Pro-Choice America and the D.C. chapters of the National Asian Pacific American Women's Forum, the Asian Pacific American Labor Alliance, and Asian/Pacific Islander Queer Sisters for an immigration reform mixer. Together, they sorted through thousands of postcards in support of immigration reform, all of which will be sent to members of the House in the coming weeks.
This special partnership between queer, feminist Asian American Pacific Islander organizations and pro-choice organizations such as NARAL Pro-Choice America is an example of the broad coalition working to pass comprehensive immigration reform. NARAL Pro-Choice America believes that every woman has the right to make her own reproductive health decisions, a principle that stands regardless of immigration status.
With its "Uncovering Our Stories" campaign, NQAPIA is amplifying the voices of LGBT Asian and Pacific Islanders in the debate over immigration reform. In the fight for just and comprehensive immigration reform, NQAPIA is building a narrative that includes citizens and noncitizens alike to aid in moving forward together.
Immigration Equality
Even though the Supreme Court struck down Section 3 of DOMA, which made lesbian and gay Americans eligible to apply for green cards on behalf of their foreign spouses, Immigration Equality continues its direct service work representing asylum seekers fleeing anti-LGBT brutality around the world and remains actively engaged in efforts to pass compassionate and comprehensive immigration reform. The organization continues to fight for the equal treatment of LGBT immigrants and will push Congress to reform immigration law to benefit all immigrants, especially vulnerable immigrants and asylum seekers locked in immigration detention.
Immigration Equality Action Fund is also launching its LGBT for CIR national campaign. The campaign is focused around strategically tapping into the LGBT movement through this fall and beyond, connecting LGBT and immigration groups and targeting House members who can be moved toward supporting immigration reform. As part of the campaign, Immigration Equality Action Fund will launch a website where supporters will have access to an extensive toolkit, which will outline a list of actions that they can take to effectively engage their members of Congress.
Conclusion
Advocates from across the political spectrum have used the August recess to join forces, energize supporters, and push members of the House of Representatives toward supporting immigration reform in the fall, organizing more than 500 events across the country. As demonstrated by the examples outlined above, the LGBT community is committed to continuing to fight for immigration reform and working alongside partner organizations until Congress fixes our broken immigration system, addresses the needs of thousands of LGBT immigrants and their families, and creates a road map to citizenship for the more than 11 million aspiring Americans living in the United States today.
Sharita Gruberg is a Policy Analyst for the LGBT Immigration Project at the Center for American Progress.
The positions of American Progress, and our policy experts, are independent, and the findings and conclusions presented are those of American Progress alone. A full list of supporters is available here. American Progress would like to acknowledge the many generous supporters who make our work possible.
Authors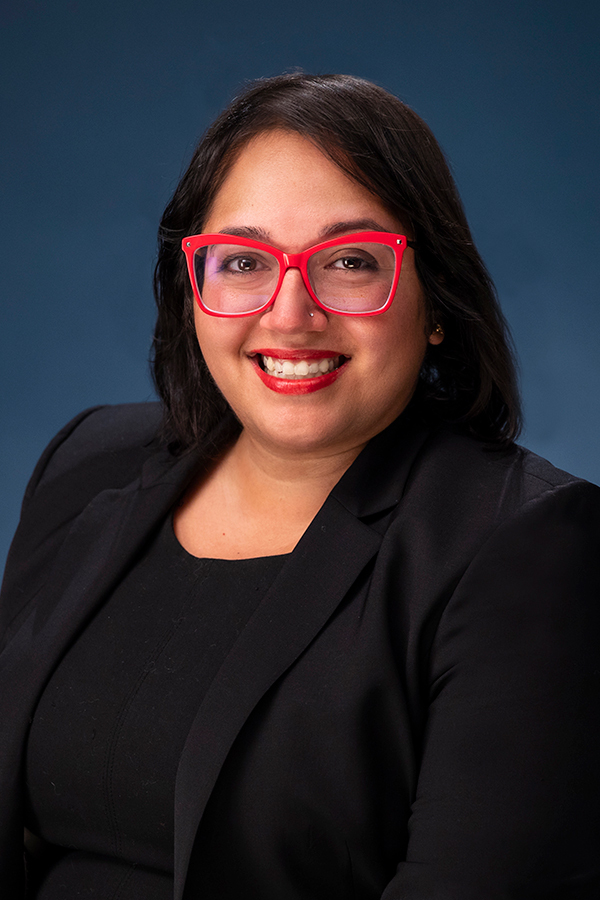 Sharita Gruberg
Former Vice President, LGBTQI+ Research and Communications Project