Kicking Low-Income Americans While They're Down
Kicking Low-Income Americans While They're Down
This week we explore sequestration's effects on a critical source of local economic development funding, the Community Development Block Grant.
Part of a Series
Author's note: On Capitol Hill "sequestration" may mean a percentage point or two in lower GDP growth, but beyond the Beltway it is more than an abstract economic concept. It means real pain for real people.
Each week in our "Sequestration Nation" series, we will highlight examples of the many ways in which the federal budget cuts may hurt you and your neighbors. This week we explore sequestration's effect on the ability of students to afford a college education in the United States. 
It seems as though sequestration is here to stay. Some of the members of Congress who were complicit in allowing sequestration to occur, however, are now trying to get out of the terrible deal they accepted by requiring low-income Americans—those who can least afford it—to shoulder more of the burden of the nation's fiscal situation. While Congress accepts one-off fixes to agencies such as the Federal Aviation Administration, the National Oceanic and Atmospheric Administration, and Customs and Border Patrol, with others lining up to receive their tailor-made reprieves, Congress continues to remain silent about the 140,000 low-income Americans who stand to lose their housing vouchers, the 70,000 children who stand to be kicked out of Head Start, and the many seniors who will have to adjust to 4 million fewer meals delivered by Meals on Wheels.
Some in Congress are now attempting to go a step further than just ignoring the plight of low-income Americans under sequestration—they're trying to worsen it. This week, a House committee will consider legislation that will slash funding for the Community Development Block Grant, or CDBG, on top of the $147 million that sequestration cut from the program in fiscal year 2013 and on top of the $200 million cut that President Barack Obama has proposed in his FY 2014 budget.
The CDBG was established in 1974 to provide a flexible source of funding for local community development activities, many of which are targeted at low- and moderate-income populations. The types of activities funded by the CDBG range from construction and maintenance of affordable housing to small-business assistance and other forms of local economic development. According to the Pekin Daily Times, the city of Pekin, Illinois:
… uses CDBG funding to install handicapped-accessible sidewalks; grants to homeowners to bring their homes up to city code; funding for public charities such as the Salvation Army, the Rust Transitional Center, Carol House of Hope at the Center for Prevention of Abuse and Christian Civic Outreach.
Officials in Santa Maria, California, dedicate CDBG funds to a variety of purposes such as rehabilitating homeless shelters and funding a local Meals on Wheels program. "We are depending on this money to survive," said Fran Forman, director of Santa Maria's Community Action Commission, which provides daily meals to 200 seniors.
"CDBG funding is the lifeblood of the community," according to Newton, Massachusetts, Mayor Setti Warren. This sentiment was echoed by Newton business owner Molly Gasnick, who was able to start a business that is still in operation 10 years after opening thanks to CDBG funding. "I had no income when I started my business … [a]ll I had was an idea," Gasnick said. Despite the importance of the funding stream, Newton will have to make do with a FY 2014 funding allocation that is 28 percent less than the amount it received in FY 2011.
As a result of cuts to the CDBG, communities such as Wauwatosa, Wisconsin, will be forced to scale back services at its Hart Park Senior Center, where officials expect their CDBG funding to be cut by about 10 percent. To help address this funding cut, the senior center will be increasing fees for its 850 members, many of whom are on fixed incomes. In Redondo Beach, California, CDBG funding has decreased by 56 percent since 2001, and sequestration will only exacerbate that trend. In response to the continued and increasingly aggressive cuts to the CDBG, mayors and local elected officials have begun mobilizing to call public and congressional attention to the devastating effects of these cuts.
To put the House legislation in proper context, its CDBG funding figure of $1.6 billion is more than 40 percent lower than the level at which the program was funded in 1975 under President Gerald Ford, according to Politico. This doesn't even account for the fact that had the 1975 allocation of $2.7 billion simply kept pace with inflation, the corresponding funding level for FY 2013 would have easily been more than $11 billion. To add insult to injury, the House of Representatives will consider legislation that will alleviate the $54 billion sequestration cuts to defense spending in FY 2014 by shifting $54 billion of those cuts to domestic programs such as the CDBG.
The CDBG provides a stream of funding that allows local communities to pursue economic development and poverty alleviation in ways that are specially tailored to their own unique needs. CDBG helps communities help themselves. Unfortunately, sequestration and new congressional legislation are putting this capability at risk.
Elsewhere around the country, sequestration continues to affect the lives of Americans. Below are just a few of the many examples.
How is sequestration affecting you and your community? Make your voice heard by contacting us at kboadi@americanprogress.org with your stories about the effects of federal budget cuts.
Tulsa-area schools hit with sequestration cuts far larger than anticipated
Title I funding was created almost 50 years ago as a way to target federal educational support to children from low-income families to help close the achievement gap between low-income students and their better-off peers. "Title I represents the best effort school districts can make to supplement their regular instruction for students who need it most," said David Goin, superintendent of public schools in Edmond, Oklahoma. Schools around Tulsa had already been bracing for Title I cuts of around 5 percent, but, unfortunately for low-income students in and around Tulsa, their schools will have to make do with up to 10 percent less in Title I funding, thanks to sequestration. "It's very disappointing because these are dollars that support initiatives for our neediest, most vulnerable children," said Trish Williams, chief financial officer of Tulsa Public Schools.
Sequestration is placing the health of Nevada's Washoe County seniors in jeopardy
In Washoe County, Nevada, as of June 30, 2013, the county's Geriatric Nurse and Visiting Nurse program will end thanks to sequestration. Barbara Dauria, a visiting nurse participating in the program, is particularly distressed over its impending closure because "[t]hese are folks who don't have relatives, neighbors or friends who can assist them with daily care."
Additionally, local CBS news affiliate KTVN-2 reports that 200 seniors will be cut from a program that provides weekly blood-pressure clinics and one-on-one medication screening at three sites around the county, while 15 high-risk home-bound seniors will be redirected into nursing homes. "There is no one to transition them to," Dauria said. "They'll likely get sick and wind up in long-term care and some will pass away because of it."
Low-income residents in Berkeley, California, are being dropped from the housing-voucher program
Sequestration is forcing the Berkeley Housing Authority to remove low-income residents from its housing-voucher program, while also suspending the applications of about 200 families that are in the final stages of approval. "The only way to remain sane is to believe that these changes are temporary," said Tia Ingram, executive director of the housing authority. The housing authority is making these changes in response to a loss of about $1.7 million in annual funding due to sequestration.
Minnesota families are forced to contend for fewer Head Start slots
Ninety families in Hennepin County, Minnesota, many of whom live below the poverty line, will be dropped from the county's Head Start program. "Our society is turning its back on them," said Rep. Keith Ellison (D-MN). In addition to dropping families from the program, the county will lay off 12 Head Start instructors. According to local NBC news affiliate KARE-11, Head Start programs across Minnesota are losing $4.43 million in federal funding this year as a result of sequestration. These funding reductions mean that between 500 and 600 low-income children will lose access to Head Start in Minnesota. Driving home the human face of sequestration, Rep. Ellison remarked, "Sequester is not some nameless, faceless deficit reduction."
Kwame Boadi is a Policy Analyst at the Center for American Progress.
The positions of American Progress, and our policy experts, are independent, and the findings and conclusions presented are those of American Progress alone. A full list of supporters is available here. American Progress would like to acknowledge the many generous supporters who make our work possible.
Authors Kwame Boadi
Policy Analyst
Explore The Series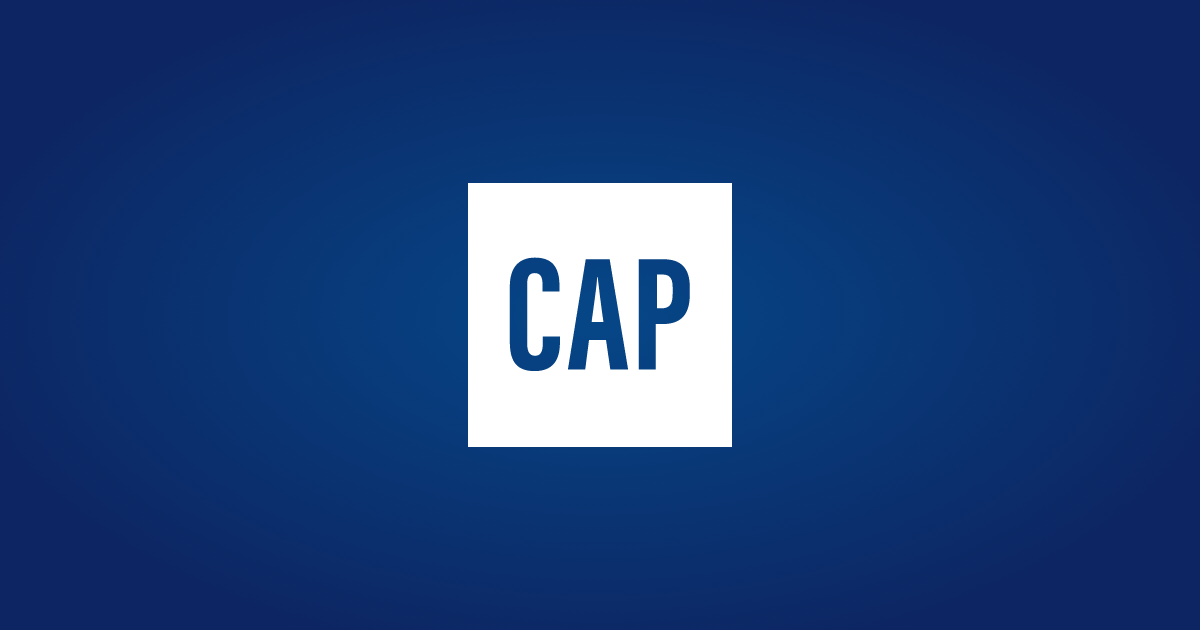 Previous
Making College Less Accessible for Our Students
Making College Less Accessible for Our Students
Next
Cutting Off Access to Pre-K Education and Child Care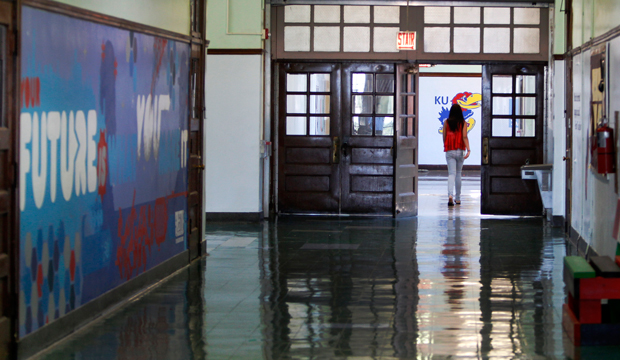 Cutting Off Access to Pre-K Education and Child Care