Judging the High Court Justices
Judging the High Court Justices
Proposed changes to North Carolina's judicial election code would weaken judicial-oversight rules and allow more money into campaigns, which have the potential to seriously undermine citizens' perceptions of their justice system.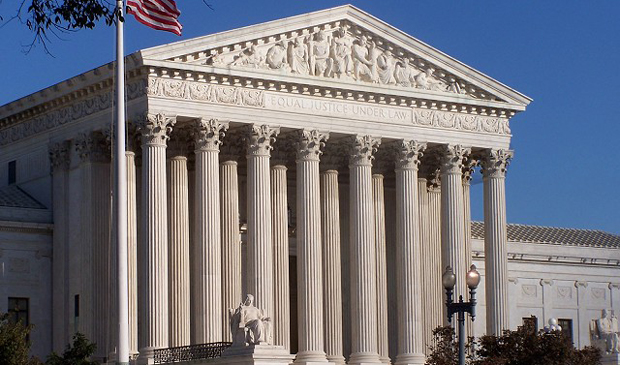 Unlike every other federal judge, the justices of the U.S. Supreme Court are not governed by a code of judicial ethics. Chief Justice John Roberts has defended the justices' decision to exempt themselves from the ethical rules. Because the justices are members of the highest court in the federal system and are exempt from the rules other federal judges must adhere to, the question arises: Who judges the justices?
This question also arises with respect to state supreme courts, but in a number of states, the need for strong judicial-ethics rules is of the utmost urgency. Because state court judges are elected and many justices must raise large campaign contributions to keep their jobs, the ethical rules that prevent conflicts of interest are crucial to ensuring that the public views the judicial process as fair and legitimate. Justice cannot be seen as having a price tag.
North Carolina has managed to address this problem by creating a system in which complaints against its high court justices are heard by a panel of judges from the North Carolina Court of Appeals. But a bill recently passed by the state legislature—H.B. 652—would transfer the authority to investigate the justices away from the panel of judges to the high court justices themselves. At the same time, another bill passed by North Carolina lawmakers—H.B. 589—will open the floodgates to campaign cash from corporations and lawyers who may want the justices to rule a certain way, which will certainly raise more questions about conflicts of interest.
Some of the state high courts that have seen the most money in their judicial elections are governed by ethical-enforcement procedures that are similar to North Carolina's current system. Ethical complaints against justices of the Ohio Supreme Court, for example, are also handled by a panel of appeals court judges.
Still, other states look beyond judges for enforcement. Ethical complaints against Alabama Supreme Court justices, for example, are heard by a panel made up of lower court judges, ordinary citizens, and lawyers. In Pennsylvania, ethical complaints are heard by a similarly constituted panel. The Texas Constitution establishes a commission of judges, lawyers, and ordinary citizens that have the authority to issue reprimands, but the constitution reserves the right to suspend judges to the Texas Supreme Court.
While other states with big-money judicial elections have cracked down on conflicts of interest, North Carolina is moving in the opposite direction. NC Policy Watch, a progressive, nonpartisan public-policy think tank, reported that North Carolina Supreme Court Justice Paul Newby and a fellow conservative, Justice Michael Martin, publicly lobbied for the judicial-ethics bill. Chief Justice Sarah Parker, who in her last race was backed by the state Democratic Party, opposed it. One Democratic state legislator, Rep. Rick Glazier, called H.B. 652 "a plot to cover up potential claims against sitting justices" and noted the potential for recusal motions in upcoming cases. A Republican legislator, Sen. Tom Apodaca, said the plan "sounds like lawyers protecting lawyers."
During his 2012 reelection campaign, Justice Newby was supported by more than $2.5 million in independent spending funded by corporations and conservative groups that wanted to maintain a one-vote conservative majority on the court. Nearly half of this money came from the Republican State Leadership Committee, which had helped draft a controversial 2011 redistricting map that is being challenged in a lawsuit alleging that the map discriminated against African American voters. Despite the Republican State Leadership Committee's crucial role in keeping him on the bench, Justice Newby has thus far refused to recuse himself from the redistricting lawsuit. If Republican Gov. Pat McCrory signs the judicial-ethics bill into law, North Carolinians will have to trust their high court justices to police themselves on conflicts of interest.
Not only does the bill put the justices on an honor system, but it would also shut the public out of the hearings on ethics complaints. As written, the bill would keep the investigations of ethical complaints secret, unless a majority of the high court votes to find a violation. To be fair, other states also take steps to keep complaints confidential but only up to a certain point. In Ohio and Alabama, for instance, the filing of a formal complaint is public. Likewise, Texas makes public its formal hearings and the evidence introduced. One judicial-ethics expert told NC Policy Watch that independent ethics-enforcement agencies "serve the pivotal function of ensuring the public that judges who abuse their power or engage in other forms of misconduct can be held accountable without political pressure."
The three North Carolina justices who have spoken out on the judicial-ethics bill have split along party lines on the issue. Some state supreme courts are becoming more partisan, which is making it more difficult for justices to police themselves. On the bitterly divided Wisconsin Supreme Court, the justices have voted along party lines on ethical complaints involving their colleagues, leading to deadlock and inaction. If the North Carolina Supreme Court takes a similarly partisan approach to votes on ethical investigations, then the investigations could remain secret.
Opening the floodgates to campaign cash
If the new judicial-ethics rules weren't potentially damaging enough to the public's view of the high court, another bill recently signed by Gov. McCrory will compound the problem by opening the floodgates to more judicial campaign cash. The bill, H.B. 589, comes after a decade in which the amount of money contributed to judicial campaigns skyrocketed, and it will lead to more questions about conflicts of interest. Until now, North Carolina has avoided the fate of other states, where lawyers and corporations with an interest in pending cases write large checks to the campaigns of judges hearing those cases.
On August 12, 2013, Gov. McCrory signed a voting bill that, among other things, ends the state's renowned public financing program for appellate court candidates. This program was enormously popular with judges and voters, and a recent study showed that it led voters to trust that rulings were not influenced by campaign contributions. Multimillionaire wholesale baron and conservative activist Art Pope, whose organizations donated money to keep Justice Newby on the bench in 2012, was appointed as Gov. McCrory's budget director. In this role, Pope lobbied to kill the public financing program and pave the way for the so-called "Pope-funded" judicial elections.
Without public financing, North Carolina Supreme Court candidates will have to rely on campaign contributions from private sources—lawyers and corporations with an interest in cases pending before the high court. Democracy North Carolina noted that the voting bill also increases contribution limits for judicial candidates to five times the current limit, and it repeals campaign-finance-disclosure requirements that applied to spending by independent groups.
The end result of these changes will be much more campaign cash from corporations and lawyers with an interest in the high court's rulings, as well as more secretive independent spending in judicial races. NC Policy Watch warns of "more candidates and lots more money" in 2014, when four of the seven seats on the North Carolina high court are on the ballot. The increase in campaign cash will result in more questions about whether the justices should rule on cases involving campaign contributors.
The new judicial-ethics rules would mean that any resulting complaints will be handled by the justices themselves, and unless a majority of them decide to take action, the complaint and the proceedings will remain secret. These ill-advised actions by conservative North Carolina lawmakers mean that North Carolina voters could have no idea whether the justices are policing themselves effectively. The bills could lead North Carolinians to question their state's justice system.
Billy Corriher is the Associate Director of Research for Legal Progress at the Center for American Progress.
The positions of American Progress, and our policy experts, are independent, and the findings and conclusions presented are those of American Progress alone. A full list of supporters is available here. American Progress would like to acknowledge the many generous supporters who make our work possible.
Authors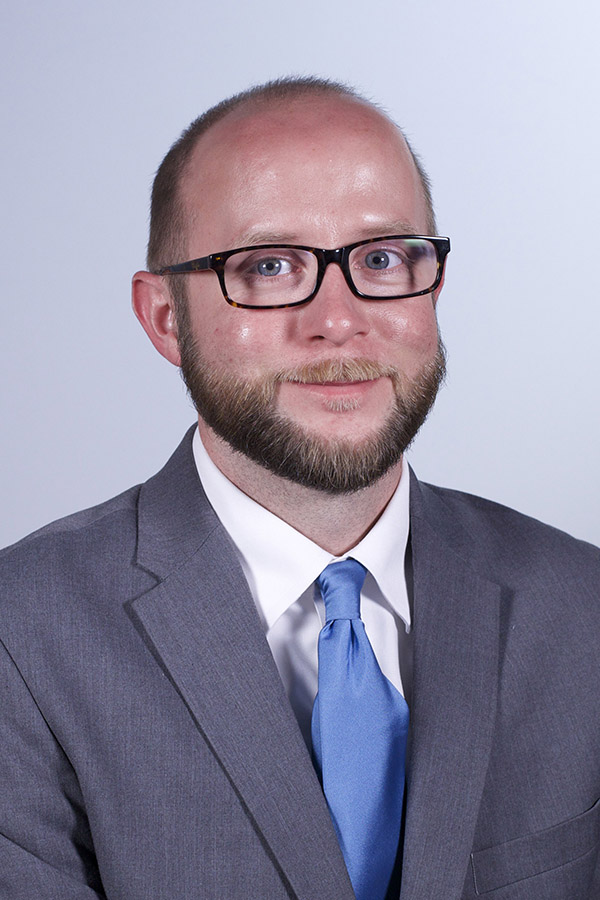 Billy Corriher
Deputy Director, Legal Progress