Job Outlook Still Bleak
There's some improvement in the job market, writes David Madland, but many indicators hit new lows in May and employment still looks grim.
Interactive Map: Gender in the Recession: Women Breadwinners Are More Important than Ever
Widespread job losses continued in May, pushing the economy toward a number of dubious achievements. Long-term unemployment is now at an all-time high, jobs have declined for a record number of consecutive months, work hours are the shortest since the Bureau of Labor Statistics began tracking the data, and many other indicators of labor market distress are at or near historic levels.
The Labor Department figures released today were better than many economists predicted. Employers shed 345,000 jobs in May, which is fewer than in recent months. It is good news that the rate of job growth has slowed, but you would need rose-colored glasses to claim that the labor market is anything but grim and the economy isn't mired in recession. The American Recovery and Reinvestment Act is beginning to pump money into the economy—$43.7 billion has already been spent—but job growth will take more time.
May's job losses—excluding the current recession—are the worst one-month performance since 1980. The economy has now shed 6 million jobs since the recession began in December 2007, and nearly half of those (2.9 million) have been lost since the beginning of this year.
The unemployment rate is now 9.4 percent, which is the highest level since 1983 and 0.5 percentage points higher than the month before. Nearly 6 million additional people have become unemployed over the past year—more than any other year since the U.S. Bureau of Labor Statistics began tabulating this data just after World War II. And there are now a total of 14.5 million people unemployed—more than at any other time on record.
The U.S. economy has shed jobs for 17 consecutive months, which ties the worst-ever period during the more than 70 years that BLS has kept these records. If job losses continue next month, which is quite likely, the economy will set another all-time mark for months of consecutive job losses. Nearly two-thirds of the unemployed—65.4 percent—are out of work because they lost a job, a number higher than at any point since the BLS began tracking that data.
And once people lose their job, they are having a very hard time finding a new one and are likely to remain unemployed for a long time. Nearly 4 million people have been unemployed for more than 27 weeks—another record. And the percentage of unemployed people who have been without out a job for over six months is also near record levels at 27.0 percent, despite the fact that employers have been shedding jobs at a record rate over the past few months. With so many new workers laid off, the increase in the share of long-term unemployed is striking. New increases in unemployment ordinarily reduce the percent of the unemployed who have been without a job for more than six months, but those who have been out of work for a long time are having great difficulties finding work.
It's more critical than ever to extend unemployment benefits beyond the standard six months for all workers. In 2008, 3.4 million workers exhausted their regular, six month unemployment benefits without finding a new job. The American Recovery and Reinvestment Act provides full funding for an additional 13 to 20 weeks of extended unemployment benefits for those in states with high unemployment. The program is providing benefits to workers in over 20 states and helping more than 2 million workers this year. But more than 300,000 workers go without these benefits unless certain states with especially high levels of unemployment act quickly to adopt a temporary change in state law that will allow the state to immediately qualify. Still, only half of unemployed workers have received any unemployment compensation over the past year, which indicates that even this change will be insufficient for helping many families.
Those Americans lucky enough to have a job are often working fewer hours than they would like. Over 9 million part-time workers would prefer to be working full time—an increase of 4 million since the start of the recession. The length of the average workweek edged down slightly in May to 33.1 hours—the fewest hours of work since BLS began keeping these records in 1965. These workers are at the greatest risk of losing health benefits as they may no longer qualify for their employer's plan, but may not qualify for Medicaid.
The temporary help industry, which is often a good predictor of whether firms will likely hire in the months to come, continued to shed jobs during May, and has lost 809,000 jobs since the recession began.
Manufacturing lost 156,000 in May, leading all sectors in job losses, and has shed nearly 1.8 million jobs since the recession began in December 2007. The construction industry lost 59,000 jobs for the month and 1.2 million jobs since the recession began.
Only health care and education significantly increased employment, adding 44,000 for the month. Health care has long been one of the few sectors with job growth, but its gains have been far too little to make up for losses elsewhere in the economy.
Minorities continue to be particularly hard hit by this recession. Nearly 15 percent of blacks are unemployed, as are 12.7 percent of Hispanics, compared to 8.6 percent of whites. Men have also been hit harder by this recession, with adult men being unemployed at a rate of 9.8 percent compared to 7.5 percent for adult women.
Older workers are a demographic that is often overlooked in the labor market, but they are facing a particularly hard time. These people are nearing retirement age and many have lost significant retirement wealth in the stock market decline. They are also having a hard time finding work. The unemployment rate for those age 55 and older is 6.7 percent—the highest since these data began being collected in 1948.
The job market is clearly quite bad. And all signs indicate that it will be quite some time before the economy recovers enough to create all the jobs that have been lost. That is why efforts to prevent further job losses, such as those to revive General Motors, as well as measures to stimulate new job creation are key for America to recover from the Great Recession.
Interactive Map: Gender in the Recession: Women Breadwinners Are More Important than Ever
The positions of American Progress, and our policy experts, are independent, and the findings and conclusions presented are those of American Progress alone. A full list of supporters is available here. American Progress would like to acknowledge the many generous supporters who make our work possible.
Authors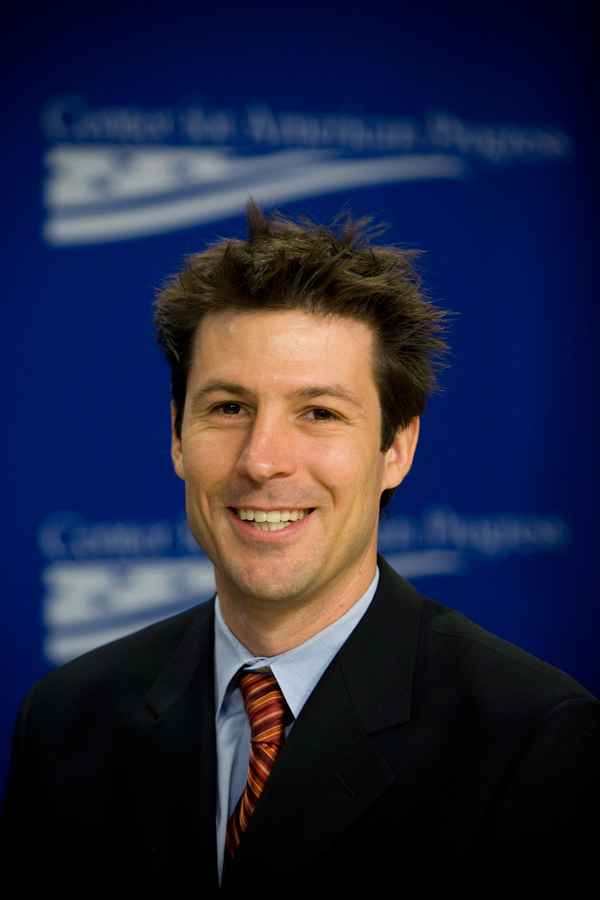 Senior Fellow; Senior Adviser, American Worker Project