Job Mayhem in Financial Services
Job Mayhem in Financial Services
Well beyond the boardroom, lost financial jobs are mounting, and they are unlikely to be replaced soon, write Amanda Logan and Christian E. Weller.
The nearly year-long economic recession and enduring financial crisis has hammered those working in financial services especially hard, with employment in the sector experiencing its worst downturn since the 1940s. Yet many people feel those who are losing their jobs as banks, mortgage lenders, and insurance companies go out of business deserve what is happening to them because they are to blame for the mess the country is in.
Although schadenfreude in this case is understandable, it is also directed at the wrong people. While visions of highly compensated chief executives with golden parachutes may most immediately come to mind—along with an reasonable understanding that their irresponsible lending and investing behaviors led to what ails our economy today—it is important to remember that those CEOs represent a very small portion of the financial services workers affected by today's downturn. If a financial services company is faced with a shrinking budget and bottom line, all kinds of employees risk getting the axe, from a few well-compensated denizens of the boardroom to the many more average wage earners on the middle and lower rungs of the corporate ladder.
The fact is the majority of financial services workers had nothing to do with the poor decisions that led to the need for a bailout package for Wall Street. What's more, ignoring the plight of financial service employees is shortsighted. Jobs in banks, brokerages, and insurance companies, among others, are typically well-paid, middle-class jobs in industries that have expanded for decades and will likely continue to grow once the crisis is over.
To quickly recover from this crisis, the country will need all the good jobs it can get, and a strong recovery in financial services employment will have to be part of this equation if we want to see a rebirth of America's middle class. Alas, financial services job losses, like those in other sectors, have accelerated over the course of 2008. Since the start of 2008, the economy has shed 142,000 financial services jobs, with the largest declines hitting in the past three months. The jobs lost in the financial services sector thus account for 7.4 percent of the 1.9 million jobs that have been lost overall since the economy entered a recession in December 2007.
The decline in financial services jobs has now taken on historical proportions. Job losses in this sector started in May 2006, and there have been 23 straight months of declining employment since then. This is the highest such job-loss period, and it is only the second time on record that the U.S. economy has lost jobs in financial services in 23 out of 31 months—the other time being the 31-month period ending in August 1944.
Moreover, the average monthly job loss equates to negative 1.1 percent on an annual basis for the past 31 months—the largest such decline since the 31-month period that ended in April 1945. For the first 11 months of 2008, the average job loss in financial services came to an annualized rate of negative 1.9 percent, which shows an accelerating job loss in this sector and is the largest decline in financial services employment in the first 11 months of a labor market recession since World War II. No matter how the data are sliced, the evidence clearly shows that there has not been this kind of job destruction in financial services since the Second World War.
And there is no end in sight to the pain in financial services. Last week's announcement from Bank of America that it would eliminate 35,000 jobs over the next three years was only one sign of tidings to come. Bank of America cited the deteriorating economy along with its merger with Merrill Lynch—a merger that will make the company the largest financial services form in the United States once the deal is completed—for the decision to make these broad cuts.
The weak economy is also the culprit behind many other large financial service companies' decisions to eliminate positions since mid-fall of this year. Last month, Citigroup Inc. said it would cut at least 50,000 jobs in the coming months and Morgan Stanley announced it would let go of 10 percent of its institutional securities division along with 9 percent of its money management businesses. And in October, Goldman Sachs Group Inc. announced plans to whittle down 3,260 positions while American Express said it would cut 7,000 jobs.
The jobs lost now in financial services tend to fulfill critical functions for a modern economy and are felt across a broad swath of subsectors. They comprise jobs within the finance and insurance sector—largely engaging in or facilitating financial transactions involving the creation, liquidation, or change in ownership of financial assets—as well as those within the real estate and rental and leasing sector, which generally deal with leasing, renting, or otherwise facilitating the use of properties. The finance and insurance subsector has lost a total of 87,400 jobs between December 2007 and November 2008, which amounts to 4.6 percent of the total jobs lost in the economy during that period. Meanwhile, the real estate and rental and leasing subsector lost a total of 54,200 jobs between December 2007 and November 2008, or 2.8 percent of the total number of jobs the economy has shed during this time frame.
Additionally, many of the jobs lost in financial services are exactly the kinds of jobs that we want to see more of—those with good wages, benefits, and upward mobility. In November, the average hourly earnings in financial services amounted to $20.40 and weekly earnings averaged $734.40. In 2008, the average hourly earnings of a non-managerial worker in the financial activities sector was at least 12 percent higher than the average pay for the entire non-managerial workforce. Average weekly earnings of non-managerial workers in financial services were between 19 percent and 20 percent above the average weekly earnings for the entire economy.
The job declines, including the massive losses in financial services, will likely not end on their own in the near future. Instead, the United States needs a second stimulus and recovery plan and a housing recovery plan, which together would stabilize our economy and then restart economic growth. Policymakers should make helping affected workers a high priority, as doing so goes hand in hand with helping restore businesses' confidence and boosting their incentives to invest and hire again. If we do not focus on the creation of good jobs with good wages and benefits—jobs like many that have already been lost in the financial services sector—then we would be ignoring the likely future pain that America's families and eventually the economy at large would feel.
Amanda Logan is a Research Associate with the economic policy team at the Center for American Progress. Christian E. Weller is a Senior Fellow at the Center. For more information on the Center's economic policy proposals and analysis please go to the economy page of our website.
The positions of American Progress, and our policy experts, are independent, and the findings and conclusions presented are those of American Progress alone. A full list of supporters is available here. American Progress would like to acknowledge the many generous supporters who make our work possible.
Authors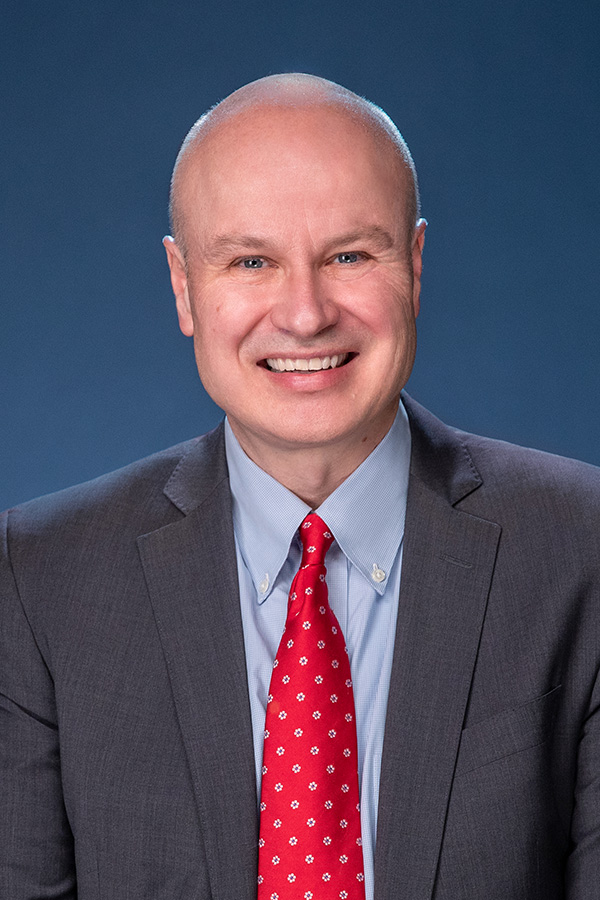 Senior Fellow