Is Turkey Sinking Its Own Ship?
Is Turkey Sinking Its Own Ship?
Ankara Needs to Step Back and Develop More Pragmatic Foreign Policy
Turkey is straying from its successful rise with recent heated rhetoric against Israel, write Michael Werz and Ken Sofer.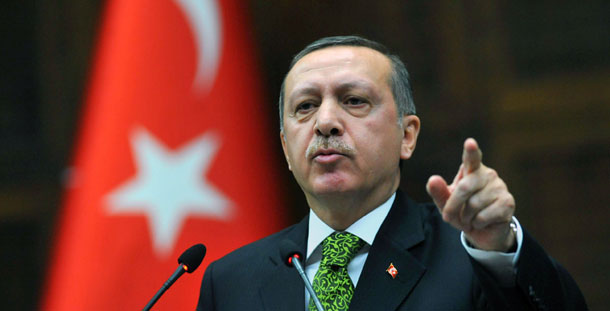 After six ships in the Eastern Mediterranean sparked a year of simmering tension between Turkey and Israel, the Turkish government has now decided to go out of its way to establish itself as Israel's antagonist on the international stage. From comparing Israel to Somali pirates to declaring its intentions to deploy warships to the Eastern Mediterranean, Turkey's declarations about the Palestinian conflict and Israel's May 2010 raid on a Gaza-bound flotilla are provocative and have generated considerable political capital domestically and in the region.
The problem is that Turkey's aggressiveness against Israel complicates the United States' relationship with both allies, and it damages Turkey's growing role as a constructive leader in the region. Rather than entering into the shallow waters of regional point-scoring, Turkey needs to return to what made it so influential among Western and Middle Eastern nations with a pragmatic eye toward the future, and the United States needs to assist with that process.
Turkey takes on Israel
This is a considerable change of course for Turkey. Since winning its first election in 2002, the AKP-led government in Turkey greatly intensified political and economic cooperation with Israel and even tried to mediate a negotiated settlement between Syria and Israel on the occupied Golan Heights.
This changed after what is seen as a series of negative experiences in Turkey: Israel's launching of a three-week bombing campaign in Gaza during the Turkish attempts to talk Syria into a peace deal, diplomatic confrontations in Jerusalem between Israel and Turkey, and an ill-fated Israeli military raid to stop a flotilla trying to break the Israeli blockade of Gaza that resulted in the death of nine activists. While Turkey has completely legitimate grievances with Israel, the response by Turkish Prime Minister Tayyip Erdogan is exaggerated and has the potential to undermine Turkish national and security interest in the long term.
Major parts of the AKP government are now engaging in a verbal fight, and the past pragmatism seems to be gone for the time being. The reactions from Israel's foreign office are predictably inflammatory, with Israeli Foreign Minister Avigdor Lieberman reportedly even threatening support for the PKK, a Kurdish separatist group operating in Eastern Turkey.
By standing strong against Israel, Turkey seeks to bolster its popularity and pro-Arab credentials across the region. Prime Minister Erdogan's attacks resonate with traditional leaders in the region who have long used anti-Zionism as a pressure-release valve. But they also echo with participants in the Arab Spring movements because Turkey masks its rhetoric as revolt against the status quo of authoritarian rule. For the time being, it's a winning strategy. In the long term, however, it will create considerable problems for Turkey to manage its own rise as a democratic medium power.
Prime Minister Erdogan and the Turkish government argue that the West has granted Israel a "privileged existence," but the Arab Spring has changed the regional equation and in a rapidly changing environment Israel's position is being undermined. The Turkish government tries to use this dynamic to its advantage and argues that Israel's security cannot be defined by Israel alone and should not be achieved at the expense of the Palestinians. Turks argue the poor humanitarian conditions in Gaza are unsustainable and the Israeli blockade illegal.
From a Washington perspective, it seems as if Prime Minister Erdogan is beginning to act like a Turkish neoconservative. He is engaging in politics of will, arguing the need for regime change in Israel because of unbearable human rights violations and security threats, uncompromising on his positions, and selectively applying normative standards when it comes to human rights violations such as declaring that Palestine is a "matter of humanity" and the status quo cannot be sustained any longer. Prime Minister Erdogan speaks about Israel in a similar way American neocons spoke about Iraq in 2003.
It should be clear, however, that this is a political strategy that can be reversed. Turkey is not an anti-Semitic country, and even where Turkey's concern about the Palestinians turns into resentment against Israel, it is often shallow and could be addressed by a more pragmatic and enlightened AKP leadership. Additionally, unlike most of the other countries in the Middle East, including several U.S. allies, Turkey has actually shown its willingness to take the lead on the region's most difficult problems in a sensible and responsible way.
But the current Turkish government, reelected with a stunning 50 percent of the vote in a multiparty parliament this summer, is drifting into overconfidence. Turkey now risks transforming itself from an inspiration for Middle Eastern democracy into a conduit for resentment, as represented by the reaction of an Egyptian university student to the speech of Prime Minister Erdogan: "We can learn from him how to deal with the enemy."
The impact of Turkey's rhetoric on U.S. interests
The confrontation between Turkey and Israel, two of America's closest allies in the region, is threatening to reverse substantial gains in U.S. foreign policy. In addition, the AKP is trying to coerce the United States into a position closer to its own when it comes to the recognition of an independent Palestinian state.
Of course, Turkey's strategy is not smart vis-à-vis the White House or the Department of State, because they've broken the rules of democratic engagement. The current escalation creates unnecessary tensions; is based on unmediated, unilateral interests instead of searching for viable compromise; and has no longer-term perspective. And it goes beyond the question of whether or not Turkey's government has a legitimate point in its criticism of Israel. The present oratory also undermines Turkey's economic and security interests. This type of posture provides space for destabilizing actors in the region, ultimately endangering the country's newly established political recognition in regions other than Europe.
Further, Turkey's political and economic capital is largely dependent on its new role as pivot between the West and the Middle East. Besides its important geographic position between the two regions, it is the only country that has considerable leverage in both regions. This is what makes Turkey such an invaluable American ally and such an important voice for Middle Eastern nations. But if Turkey continues down its recent path and establishes a strong anti-Israeli posture, many in the United States and Europe will begin to review the level of trust and recognition that Turkey earned in the past year.
For the time being, the repercussions of these attacks won't be as visible because of the Turkish prime minister's wildly successful populism with its suggestive and simple interpretation of the world. But as a middle power in one of the most challenging political environments on the globe, Turkey has a limited amount of time to get away with this type of discourse.
The AKP skillfully plays to the Turkish public and the citizens of Arab states, but it fails to factor in that the same dynamic is true for its counterparts in Israel, Europe, and the United States. Nations of regional and global importance have their foreign policy decisions scrutinized domestically to a greater degree than in the past, resulting in leaders playing domestic politics with their foreign policies. So when a country is pushed, it is under greater pressure from its domestic populace to make some grandiose public statement. Case in point: Each time Prime Minister Erdogan tries to strengthen his domestic support by playing tough on Israel, Israeli and American leaders are forced by their domestic populations to respond just as strongly in an opposite direction.
Turkey's newfound boldness is already backfiring
If Turkey wants to be a regional actor, the political leadership needs to show a capacity to look at the world in open-minded and universal terms. The current rhetoric does the opposite. What is unsustainable is not only the situation in Gaza but also the selectivity with which the AKP applies its concern for human rights, security, and peace.
The AKP wants to have it both ways: vigorously criticize Israel and not speak out about Sudan, appeal to Ottoman colonial history and deploy a strong anticolonial rhetoric, increase its importance in NATO and be the leader of anti-Western skepticism. By "standing up to Israel," Turkey wants to be recognized both by autocrats and popular democratic movements in the region. Combined with an obsession for symbolic politics, this scenario does not seem to allow for compromise or pragmatism.
In a way, Turkey's foreign policy has officially come full circle under the AKP. Prime Minister Erdogan and Foreign Minister Ahmet Davutoglu championed a "zero problems with neighbors" policy after they were elected, whereby Turkey would strengthen its regional leadership role by establishing positive political and economic relations with all of its neighbors, including Israel, Syria, and Iran.
It's safe to say that this policy, spurred by the developments in the Arab Spring, has fallen apart. Turkey abandoned its ties with Syria because of the regime's brutal crackdown on pro-democracy protesters, and escalated tensions with Iran by installing a NATO-radar system to protect several U.S. allies, including Israel, from an Iranian attack. The breakdown of relations with Israel represents the final nail in the coffin for the "zero problems" policy. It may even signal a new foreign policy based on direct conflict with neighbors to strengthen its regional leadership role.
The current escalation has taken the Turkey-Israel relationship back four years. It needs to be rebuilt over time, accompanied by a more pragmatic and less selective Turkish foreign policy. But after picking up the pieces of a "zero problem policy" in shambles, Turkey has the option to develop a real neighborhood policy worthy of a democratic emerging power.
How the United States should respond
The U.S. administration needs to flank that process or risk losing a valuable ally in the Middle East to the type of shortsighted, populist foreign policy that limits the prospects for peace in the region. Turkey's growth into a critical player on the international stage benefits not only Ankara, but Washington, Tel Aviv, and many capitals throughout Europe and the Middle East. The United States should continue to recognize and promote Turkish leadership but also make it clear that the current over-the-top rhetoric against a neighbor will diminish Turkey's credibility in diplomatic circles.
In the short run, a breakdown in the Turkish-Israeli relationship may be politically beneficial for Turkish Prime Minister Erdogan or Israeli Prime Minister Benjamin Netanyahu among their hawkish constituents. But poking holes in the relationship will only lead to a sinking ship and will ultimately hurt Turkey, Israel, and the United States.
Michael Werz is a Senior Fellow and Ken Sofer is the Special Assistant for National Security at American Progress.
See also:
The positions of American Progress, and our policy experts, are independent, and the findings and conclusions presented are those of American Progress alone. A full list of supporters is available here. American Progress would like to acknowledge the many generous supporters who make our work possible.
Authors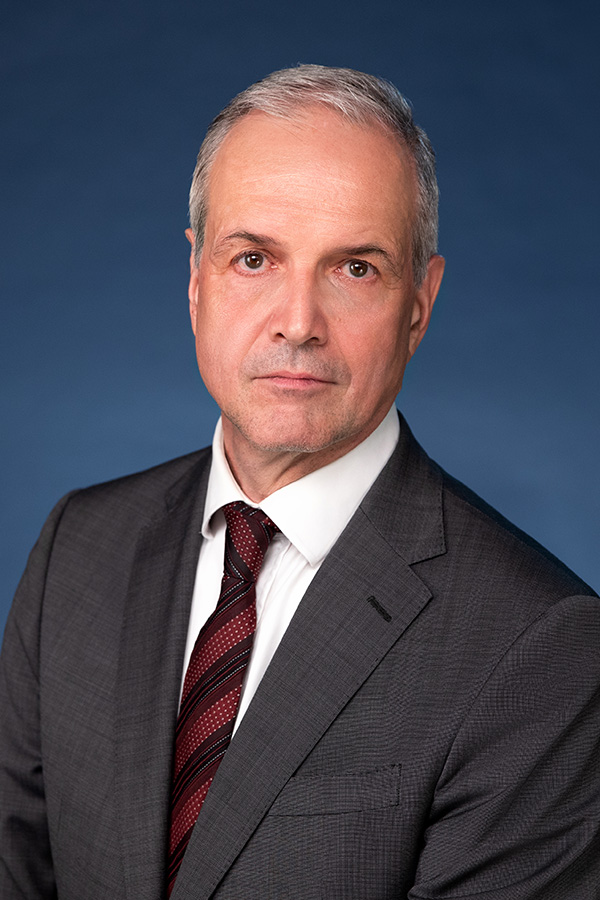 Senior Fellow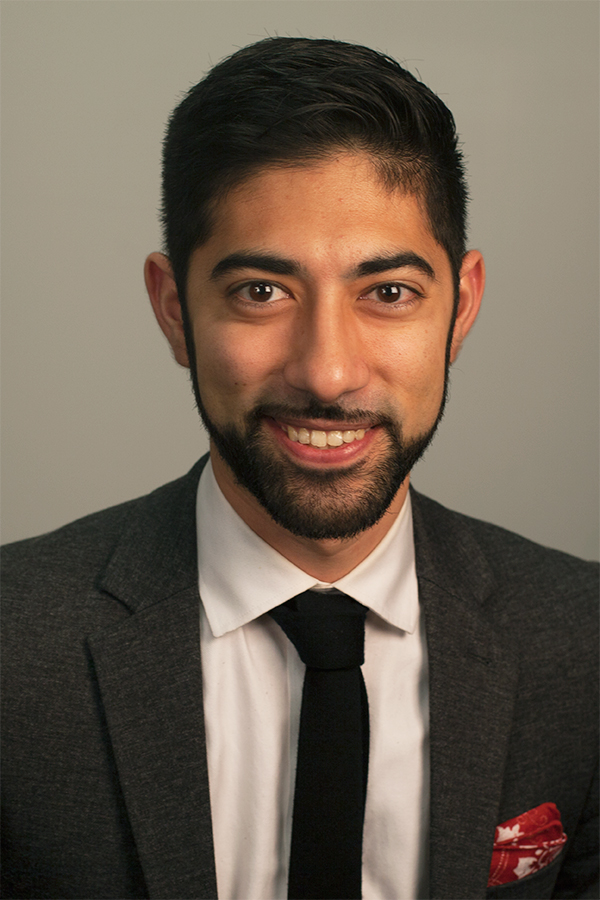 Ken Sofer
Senior Policy Adviser