Infrastructure Bill Must Create Pathways for Women To Enter Construction Trades
Infrastructure Bill Must Create Pathways for Women To Enter Construction Trades
The infrastructure bill represents a once-in-a-generation opportunity to expand women's access to good jobs in construction trades.
The bipartisan infrastructure bill inching toward congressional approval is estimated to create 11 million jobs over 10 years—mostly meaningful, family-sustaining work in construction and skilled trades. The largest infrastructure investment in decades presents a unique opportunity to capitalize on a recent jump in women's participation in construction jobs—women's post-COVID-19 job recovery in construction is stronger than in any other sector (see Figure 2)—and to systematically change an industry that has historically excluded women and people of color and is badly in need of new, diverse talent to ensure its long-term sustainability as it faces the twin issues of an aging workforce and labor shortages.
The COVID-19 pandemic has had a disproportionate economic impact on women, and women of color in particular, with nearly 3 million fewer women employed now than before the recession, according to Center for American Progress calculations of data from the U.S. Bureau of Labor Statistics. Government has the right and responsibility to ensure that public dollars are creating high-quality jobs that are as accessible to women as they are to men. While the Biden administration's proposed investments in female-dominated industries such as home health care are critical to raising women's wages and benefits—and investing in paid family leave and child care is essential to broadening women's workforce participation—women must also have equal access to quality jobs, including those in skilled trades. This column calls for Congress and the Biden administration to take steps to ensure that more women can enter the construction trades and benefit from a once-in-a-generation infrastructure bill spending.
See also
Occupational Segregation in America
Report
Occupational Segregation in America
---
Construction and skilled trades are pathways to family-sustaining employment for women
Lifting women's wages matters beyond issues such as fairness; it matters for women's economic security and economic growth as well. Construction industry employees, from electricians to carpenters to plumbers, can earn a family-sustaining wage without obtaining a college degree. The industry has a long and strong tradition of apprenticeship and on-the-job training—which means that a job seeker with interest and aptitude can be trained without formal occupational education, as most jobs in construction only require a high school diploma or less.
However, not all construction jobs are created equal. The Davis-Bacon and Related Acts require contractors on federally funded or assisted construction projects—including many of those funded by the infrastructure bill—to pay a prevailing wage and benefits, which are often significantly more competitive than those provided by private sector facilities or residential construction. One economic analysis found that Davis-Bacon increases earnings of construction occupation workers by as much as 17 percent annually. Average industry wages are also driven upward due to unionization, with unionized workers earning as much as 58.6 percent more than nonunion workers.
Most jobs that require a high school diploma or less are female-dominated and receive low wages. (see Figure 1) However, construction workers—particularly those who are paid a prevailing wage—are uniquely well compensated compared with workers in female-dominated occupations with similar educational requirements, such as child care workers, cashiers, waitstaff, and administrative assistants. In fact, most construction jobs pay wages higher than those earned by a typical salaried worker.*
Figure 1
Women working in this sector can benefit from higher earnings compared with other sectors: Women who can access the industry make 94.3 percent of what men make—a gender pay gap lower than in all other industries. According to the AFL-CIO, this is likely due to a combination of factors, such as "prevailing wage laws, project labor agreements and apprenticeship programs for women."
Women are vastly underrepresented in construction, although there are positive signs
Construction and skilled trades are historically male-dominated professions that are difficult for women to access. Construction has the lowest female participation rate of any industry, at 10.8 percent in 2020—and these women are overwhelmingly white. This percentage also includes nontrades roles within the industry, such as project managers and administrative staff; participation is significantly lower for work with tools, with women accounting for only 4 percent of construction and extraction occupations.
Construction has the lowest female participation rate of any industry, at 10.8 percent in 2020—and these women are overwhelmingly white.
White men are overrepresented for a variety of reasons. A study from Chicago Women in Trades found that stereotypes; sex and racial discrimination; sexual harassment; lack of networks essential to finding employment; and lack of affordable and accessible child care contribute to the low number of women and women of color in this sector. For the few women who do work in construction, retention is a challenge, as career progression can be limited, and finding female mentors and role models is extremely difficult.
Fortunately, an exciting moment for women in trades may be on the horizon: Between February 2020 and July 2021, women's employment in the construction industry jumped by 3.2 percent—the largest increase of any industry and one of only three industries where women saw gains—while men's construction employment is still down 4 percent. (see Figure 2)
Figure 2
Looking further back, national employment for women in construction and extraction occupations has grown from 2.5 percent in 2008 to 4 percent in 2020—an increase of around 91,000 workers. Grassroots organizations at local, state, and national levels—such as the National Taskforce on Tradeswomen's Issues, Chicago Women in Trades, Building Pathways Boston, and the Policy Group on Tradeswomen's Issues—have led efforts to diversify. Apprenticeship programs that are run in partnership between employers and unions have also shown growth: 10 percent of apprentices in Massachusetts and 8 percent of apprentices in Oregon are women. Nationally, 20 percent of students in construction and architecture career and technical education (CTE) programs are female, and nearly 50 percent are nonwhite. Pre-apprenticeship programs have also created a new pipeline of talent and serve groups underrepresented in the industry. Women of color, for example, face unique barriers stemming from the intersection of race and gender bias but have seen gains with increasing rates of Black women and Latinas participating in trade apprenticeships. And the pandemic has spurred an interest in career transitions: A recent Pulse of the American Worker Survey report found that 53 percent of U.S. workers would retrain for a career in a different industry or field if given the opportunity. Public policy can support and capitalize on this interest and help realize equity in participation.
The construction industry needs women to sustain itself amid a labor shortage and aging workforce
Beyond increasing women's wages, these efforts are an industry imperative. According to the U.S. Chamber of Commerce's Commercial Construction Index released in the second quarter of this year, 88 percent of contractors are reporting moderate to high levels of difficulty finding skilled workers, which can lead contractors to experience challenges meeting project schedule requirements, to put in higher bids, or to turn down projects altogether. Even without the infrastructure bill, construction is a rapidly expanding industry, with the U.S. Bureau of Labor Statistics forecasting "faster-than-average employment growth."
And while many industries are facing looming challenges of an aging workforce, construction is aging at a faster rate than others: From 2008 to 2015, the average age of a construction worker jumped from 40.5 to 42.5, while the average age of a worker in all other industries jumped by less than a year. At the same time, the construction industry is only utilizing the capacity of less than 1 percent of all employed women. As the industry ages and faces continued labor shortages, it needs to diversify its workforce to ensure its sustainability.
It's the government's job to make change now in the construction industry
Many industries need to diversify their workforces, but the government's role in that process is usually limited to bully pulpits, funds for training programs that diversify pipelines, and disclosures or enforcement—or lack thereof—of U.S. Equal Employment Opportunity Commission regulations. But that's not the case in the construction industry: As a client of its services, the federal government can directly affect the makeup of the construction workforce.
In a step in the right direction, the infrastructure bill includes portions of the Build Local, Hire Local Act, such as local hire goals that can indirectly increase hiring for people of color—and to a lesser extent, women—by requiring contractors to hire a certain percentage of their workforce from the area where the project is taking place. But this is not enough; moving forward, the Biden administration must explicitly increase women's access to jobs created by the infrastructure bill, and Congress should include fundable opportunities in the reconciliation bill, including through efforts that both increase employer demand for underrepresented workers and increase the supply of women interested and available to work in the industry.
Demand-side efforts must set, monitor, and enforce clear standards for contractors
The Office of Federal Contract Compliance Programs at the Department of Labor, responsible for protecting workers, promoting diversity, and enforcing the law among contractors and subcontractors, must set up-to-date projectwide participation goals for work hours for women, women of color, and people of color that accurately reflect and address current workforce disparities.
Contractors bidding on infrastructure funds should include a recruitment and diversity plan as part of any proposal.
Regulators should monitor progress through consistent data submission and publication.
Regulators should regularly convene contractors to review progress and problem-solve through a vehicle such as an Access and Opportunity Committee.
Legislators and the Biden administration should ensure agencies have sufficient capacity to conduct compliance reviews and enact punitive measures where necessary.
Supply-side efforts must increase women's awareness around and access to trades jobs
Federal and state education and labor agencies should create diverse pipelines into the industry by setting clear recruitment and participation goals for CTE construction programs to increase the number of girls considering trades at a young age and by increasing funding for pre-apprenticeship programs.
Legislators should increase access to funding for work-enabling supports such as child care and transportation to better enable women to access the industry.
Legislators should establish funding for advocacy and professional support groups that explicitly support women in trades. Being a woman in trades can often be lonely. To increase retention—and thus encourage more women to join the profession—women need colleagues, friends, and advocates to break through the barriers that keep them out in the first place.
Historically, efforts to bring more women into construction have focused on increasing the supply of women—recruiting and training them. Less focus has been placed on increasing the demand for women—ensuring contractors hire women. The federal government is positioned to have a significant positive impact if it fully develops both supply and demand strategies.
Conclusion
The infrastructure bill is a significant opportunity to create pathways for women to enter the construction sector—particularly as many Americans consider new career paths. If women hold even 10 percent of jobs created by the bill, that's more than 1 million women over the next 10 years earning family-sustaining wages and benefits. Policymakers must not let a good infrastructure bill go to waste.
Marina Zhavoronkova is a senior fellow for workforce development at the Center for American Progress. Rose Khattar is the associate director of rapid response and analysis on the Economic Policy team at the Center.
The authors would like to thank Kevin DeGood, David Madland, Karla Walter, Donna Lenhoff, and Elizabeth Skidmore for their input on this column.
* This is based upon median usual weekly earnings of full-time wage and salary workers in 2019, available in Table 19 of the U.S. Bureau of Labor Statistics women in the labor force data book.
The positions of American Progress, and our policy experts, are independent, and the findings and conclusions presented are those of American Progress alone. A full list of supporters is available here. American Progress would like to acknowledge the many generous supporters who make our work possible.
Authors
Senior Fellow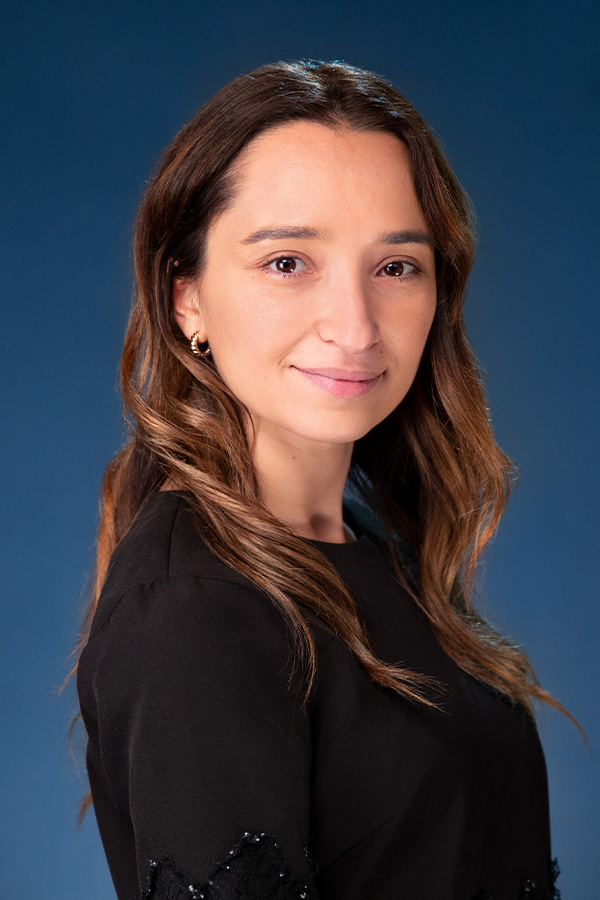 Director of Economic Analysis, Inclusive Economy